RIYL Bon Iver, Kid Cudi, RY X, Raury, Iron & Wine, Oh Wonder
James Scott laid himself bare on "wonder?" the dreamy first single off his upcoming debut album forest. Driven by the challenge of overcoming helplessness and inner turmoil, "wonder?" found the Bronx-based music maker working through a surreal cloud of uncertainty and self-doubt. James Scott continues to unleash his soul with "truth." the second single off forest. released today (9/11/2015).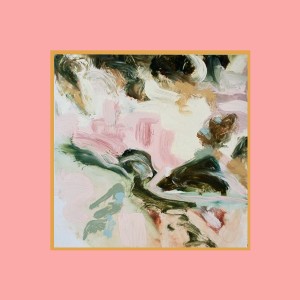 An artist in the truest sense of the word, Scott utilizes the sonic spectrum to its fullest extent. His hypersensitivity to the subtlest musical transformations results in a wealth of meaning and emotion embedded deep in each song. Scott employed an appropriately loose, airy minimalism to coax out the internal complexities of "wonder?" Its follow-up finds Scott wrestling with a darker sense of urgency as he confronts the convictions of his former self. Incorporating pronounced hip-hop influences into an ethereal melting pot of R&B, indie and electronic musics, Scott molds "truth." to capture his own emotional growth.
Love means a lot to me, but if you're in a relationship that doesn't make you happy, push you to becoming a better person or it's just a stressful situation, move on. Sometimes the people we love the most aren't the right ones for us & that's how "truth." came to life. So here's my new song "truth." ft b*star & jay valera.
Wearing your heart on your sleeve is no easy thing to do, yet Scott maintains dignity and composure throughout "truth." by pushing the boundary: His dynamic transition between metaphorical language in the verses and concrete, literal language in the chorus allows him to grasp at that maturity he so aspires to. "truth." is as much about the external interpersonal personal relationships, as it is with one's relationship with oneself.
My midnight rage
Where have you been?
I've been searching through the night sky
Just to hear your sin
Where
Where have you been?
Been alone for a long, long time
My thoughts walk with the wind
I'd rather be alone
Than to be with you
And I know that's a shame
But I'm telling the truth
Though James Scott is still on his journey toward enlightenment, "truth." finds him one step closer to his goal. Still, Scott is quite the anomaly: His refusal to conform to standard songwriting practices, combined with his colorful tapestry of musical influences help Scott to stand apart from his contemporaries as a forward-thinker. Atwood Magazine sat down with James Scott to uncover the truth behind the "truth."
Listen: "truth." – James Scott
A Conversation With James Scott
Atwood Magazine: Try to sum up 'truth.' in 100 words or less.
James Scott: "truth." is exactly what the title explains: Being bare with your feelings and not being afraid to express them. It can be scary to let people know how you feel. You're so vulnerable when you put yourself out there, but it's the way I try to live my life; this sound is about being honest, letting go of that and moving on.
'chapter II: lunar solstice.' what does that mean to you?
James Scott: Lunar Solstice is the time of year when the nights feel longer than the day. I wanted the chapter to give that same emotion of long nights and deep thoughts. I like to think of it as me guiding you into the "forest."
What was your head space going into this song?
James Scott: Usually I don't know what I'm going to work on when I get in the studio; I tend to let the music guide me. With "truth." I was in a relationship I wasn't happy with and it became conflicting. All I wanted to explain was the truth, the raging truth.
What inspired you to write 'truth.'
James Scott: A girl (lol). I feel like all relationships are so much fun in the beginning. It's constant rainbows and sunshine with you going out of your way to impress this new person. So yeah; it was this girl. We were both coming out of a breakup, so I feel like both trying really hard to get back that old comfort back with someone new. It seemed like you are great for each other. Then 6 months goes by. It was like the truth of the situation hit me:
Is this really who you want to be with?
It felt like I was settling: We would argue about nothing and I was just like, this isn't even who I really want. Then another 6 months go by with still deciding not to face the truth. That's where the inspiration came from – wanting to be honest and true.
What (if anything) changed for you between 'wonder?' and 'truth.'
James Scott: "wonder?" & "truth." were two completely different points in my life. "wonder?" introduces my thoughts about death. It was the first time I really lost someone so close to me. I had so many emotions but it was really just I missed my best friend. "truth." was created more out of rage. I wanted clarity with this person and myself. Music has always been my medium to express emotion. I wanted the songs to feel like seasons; I wanted you all to feel what I was going through. I went through change. We all change. I feel like in all my songs I'm just taking to a different place in life.
Listen: "wonder?" – James Scott
Music has always been my medium to express emotion. I wanted the songs to feel like seasons.
Both of these songs end with punctuation; why?
James Scott: My songs are emotions. When you're faced with something unexpected, you question it. The truth is the truth. Like it or not, that's what you'll get. The punctuation after the titles just seemed natural; they are like one-word sentences to describe the song. "wonder?" is about missing someone and wondering about having one more moment with that person, while "truth." is about missing someone and not wanting to be around them anymore.
'truth.' finds you incorporating more hip-hop elements into the electronic/R&B style of 'wonder?' What purpose does hip-hop, as an outlet or vessel, serve to you?
James Scott: I was born in The Bronx. Hip-hop was born in the Bronx. So naturally hip-hop was heavy in the streets around me. I grew up listening to a lot of different types of music. But it always stood out, you feel those drums when they hit in "hip-hop" songs. I'm all about sounds – they help me channel really raw emotion in the music. Lyrics also play a large part in the music, and I love the texture that rapping brings to a song. I love when I am able to bring that gritty madness to the softer sounds that I create and to still be able to switch up halfway through, creating a whole sonic experience. I feel like my music is becoming harder to define, because I'm so focused on giving quality sounds. You never really know what to expect from any "genre".
I love the texture that rapping brings to a song… I love when I am able to bring that gritty madness to the softer sounds.
Describe the production process for this song: What was most important for you about its presentation?
James Scott: I had been working with my friend Brandon Niles for about a year at that time and we had been getting in the groove of making something new and unorthodox. He sent over the track and I lived with it for a few days. A few days later, I sat in the studio and let the lyrics for the song come, and contacted Brandon to add and remove elements to the beat to make sure it hit the right places. The most important part was setting the tone – every song needs an atmosphere. Somewhere you can live and experience while listening to the song.
The word 'truth.' is a heavy one; what does it mean to you?
James Scott: Truth is everything to me. Gandhi once said that "there is no god higher than truth," and it always stuck out to me. I feel like it's something we're all searching for.
How did you choose the artwork for this single?
James Scott: I was looking for new inspiration for the cover art to forest. and I stumbled across the most amazing abstract painting by Philip Maltman from a series entitled "Pink Farm" and was immediately blown away. I fell in love with the collection so I contacted him, sending him some of my music, asking if I could use the collection for the project. And he gladly accepted. So now I'm using most of his art from a previous collection for forest. Each song is a different emotion and the artwork couldn't have been any more perfect. Each visual represents a different song and different emotion. I can't thank him enough for letting me use it to represent the forest. experience.
What can we expect next from the prolific James Scott?
James Scott: New sounds, man! forest. is finally in the final stages, but I'm trying to keep pushing for newer and more contemporary sounds. I am trying to create an atmosphere where "the pilgrims" thrive – all create in all aspects. I want something different, not only for myself, but also for others as well. forest. is where it starts.
What is your end goal with forest.
James Scott: forest. is actually only the beginning for me. I want to take my sound to different places; it doesn't stop here. I've already started working on more sounds and a new project. But I feel like forest. is the perfect introduction to the future I'm creating.
Big question: Why should we care about James Scott?
James Scott: Because I feel like people don't care anymore. I find that people lack empathy at times, and it blows my mind. We live in a world where people are scared to be themselves because they don't want to be judged for it. But I'm not. I'm working towards being the best me I can be and I want to show everyone, you can be yourself. Work and pursue your passion: I want people to be comfortable being them. That hate shit is weak. There's no better version of you than you.
We live in a world where people are scared to be themselves because they don't want to be judged for it… There's no better version of you than you.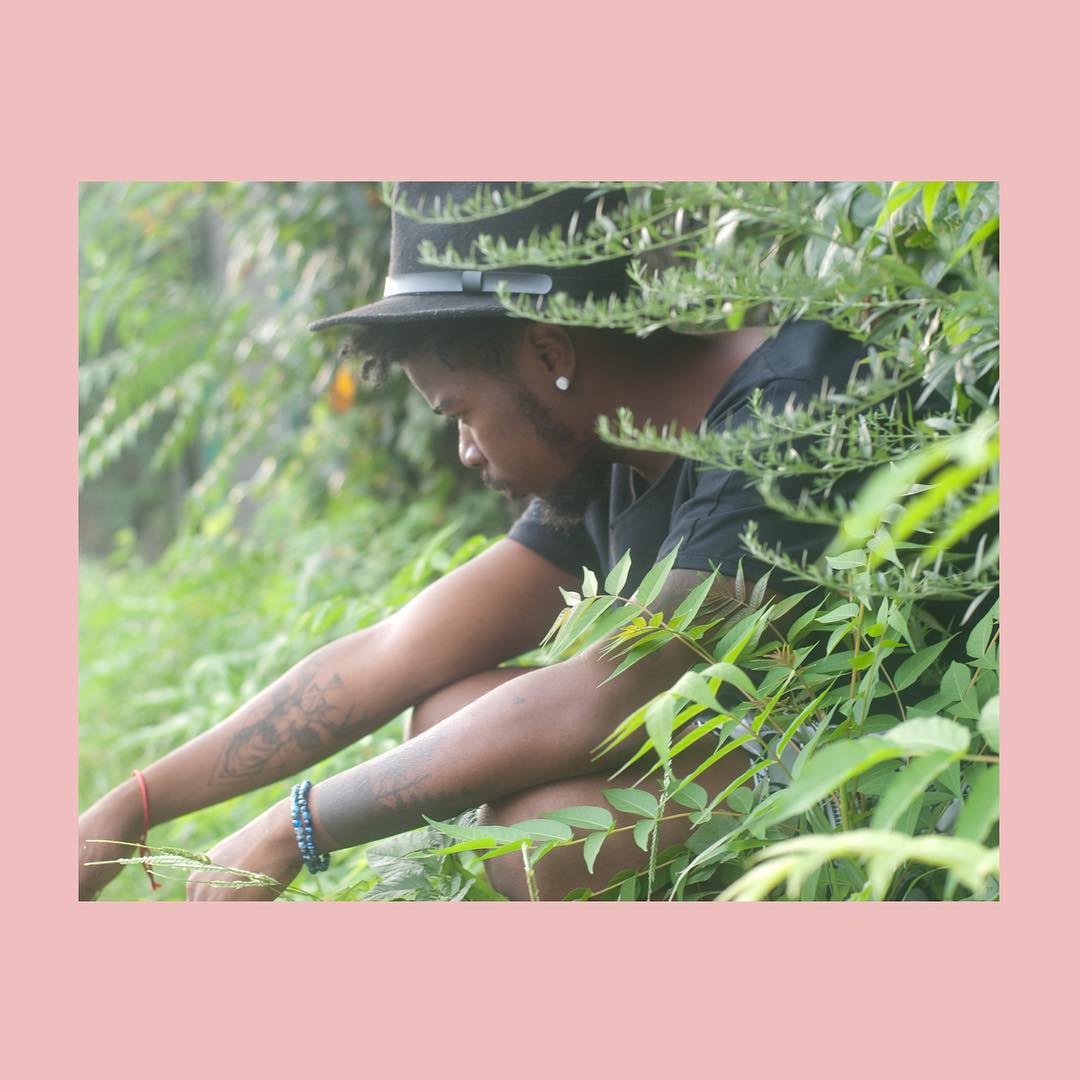 :: Getting to Know James Scott ::
If you could be anywhere in the world right now, where would you be?
James Scott: I'll probably be in The UK right now; some of the tracks and sounds I hear coming from there are very inspiring and I like being around different vibes.
Who do you respect most in today's music scene?
James Scott: Such a hard one, it would be: Kanye West, James Fauntleroy, Kid Cudi and Bon Iver.
Who do you look up to from previous generations?
James Scott: Sade, Michael Jackson and Prince.
If you could be born in any time period, which would it be?
James Scott: Honestly The 70's, peace, love and prosperity.
Best place to find music in NYC?
James Scott: NYC is an experience, everywhere you go you'll find different sounds and vibes. NYC in general is a dope place to find music.