A tapestry of folk rock wonder comes to life in The Wandering Hearts' sophomore LP – a stirring and sweet, blissful and buoyant album of life lived in the moment. It's a record of celebration and a record of reflection, with songs of hope and love, connection and sacrifice coming together on a set that soothes as much as it inspires.
Stream: "Over Your Body" – The Wandering Hearts
---
Our music encourages us to embrace ourselves as individuals whilst being part of something that is bigger than our singular selves. It's kind of the best of both worlds.
Sonically rich and emotionally impassioned, The Wandering Hearts' self-titled sophomore album is a spectacle to behold. A tapestry of folk rock wonder comes to life in The Wandering Hearts, a stirring and sweet, blissful and buoyant album of life lived in the moment. It's a record of celebration and a record of reflection, with songs of hope and love, connection and sacrifice coming together on a set that soothes as much as it inspires. Needless to say, we'll be listening to these songs for years and years to come.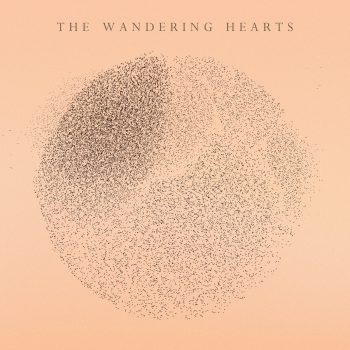 I need to take myself down to the ocean
Put your memory on a boat
And let it sail away
Break the chains that hold the anchor
I've been falling under
Like a dead weight
You give your heart, you give it all
And oh, it's just not right
The darkness is gonna call
And oh, gotta follow the light
Tomorrow maybe you'll be
Just another song on the breeze
I'll be just a tremor of regret
When the waves break over your body
And there's no running back to you
You should never come back for me
Don't wanna be the weight that holds you down
When the waves break over your body
Released August 6, 2021 via Cooking Vinyl, The Wandering Hearts arrives this summer as a marvelous outpouring of warm, heartfelt sound. Recalling some of our favorite soft rock bands while injecting fresh verve into the Americana and folk worlds, the follow-up to 2018's debut album Wild Silence is an intimate and expansive twelve-track delight. Stunning harmonies and majestic melodies rise and fall in great swells of feeling as the London-based trio of AJ Dean-Revington, Chess Whiffin, and Tara Wilcox channel myriad influences into a gentle giant of records. It's easy to compare The Wandering Hearts to such evergreen classics as Fleetwood Mac – or contemporary folk-pop favorites Smith & Thell – but the glorious truth is that these three musicians stand out on their own.
"The Wandering Hearts' music doesn't conform to any single genre," wrote Atwood Magazine's Luke Pettican back in 2018. "Instead, the quartet each draw from their own unique influences, crafting tracks that are original yet timeless. Each member of the quartet is a remarkable vocalist in their own right but throughout this track the group's seemingly effortless vocal harmonies create something truly exceptional. While the quartet's vocals are nothing short of incredible, their agonizingly affecting lyrics are unforgettably brilliant too. It's not often that such a vibrant track has such heart."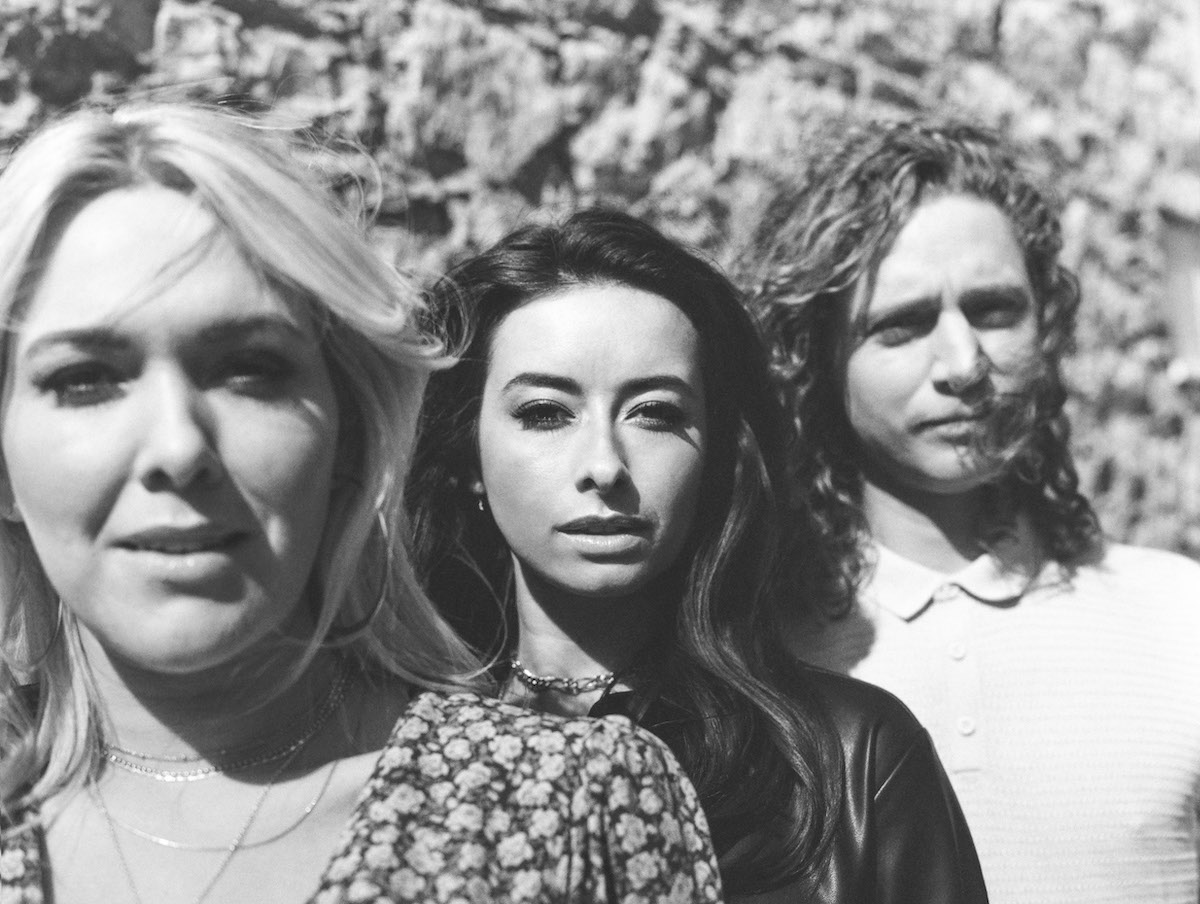 A long-awaited return, The Wandering Hearts takes Wild Silence's honesty, passion, and power to the next level.
"We're so happy to finally be releasing it!!" the trio exclaim. "We recorded The Wandering Hearts at the start of last year in the Catskill Mountains, NY with the brilliant Simone Felice and David Baron. We holed up in a snowy house for a month and made an album that we are so proud of. We had written about 80 songs for the album and when we went through them to choose which would make the cut, we realised we basically had diary entries of our lives between the albums. The songs were everything we needed to hear at the time and we feel fortunate to be able to express ourselves through writing songs. We spent a long time on the songwriting and the crafting of the songs, then working in such a magical setting with producers we really trusted, we captured something we are truly proud of."
"Once we'd chosen the tracks for the album, we pretty much knew what it was going to be. We wanted it to sound as close to what we do live and capture our true, authentic selves. Simone and David brought it to life, along with our wonderful friends who played on it. It really was such a collaborative experience."
For many a band and artist, an "eponymous" (or self-titled) album release usually speaks to how that music captures the musicians' ethos or identity. Such is the case with The Wandering Hearts, which the band say evokes their current artistry at its core. "So much has changed since our debut album came out," they tell Atwood Magazine. "We have evolved as a band and it just felt right to almost reset. Wild Silence has done amazing things for us, but in some ways this feels like our first again. Our music encourages us to embrace ourselves as individuals whilst being part of something that is bigger than our singular selves. It's kind of the best of both worlds. We get to tell our stories, whether that be individual or collective, and you always have each other there cheering you on or holding your hand."
---
From the radiant, full-bodied album opener "Hammer Falls" (with echoes to Crosby, Stills, Nash & Young) and the stunning, urgent drive of "Over Your Body" and "Build a Fire," to the effortlessly uplifting revelry "Never Too Late," to tenderness of softer songs like "I Feel It Too" and "Dolores," to the smoldering strength of "Gold" and "On Our Way," The Wandering Hearts hits hard and leaves an instant, lasting mark.
Highlights abound for artist and listener alike: "'Never Too Late' is filled with such hope and you can't help but feel good listening to it – which is what everyone needs right now," the band say. "A true highlight was getting to go to Woodstock to make a record with friends. It doesn't get much better."
Your love was higher than all of this
Your peace was precious like home
Your hopes were raw and seamless
We drank strong coffee alone
It's never too late to dream
Never too late to start
Never too late to ask
Never too late to laugh
Never too late to change
Never too late to dance
Never too late to love again
Meanwhile, they cite the acoustic ballad "Dolores" as a lyrical high: "'Everyone's fighting a battle you know nothing about'… It is such a good reminder, no matter where you are in your life, to treat people with kindness."
Oh Dolores
They're here again
Run the water
Shut out the day
Everyone's fighting a battle you know nothing about
Oh Dolores
Swallow the pain
Swallow the pain
Ultimately, there's no single song or moment worth pinpointing on The Wandering Hearts' second effort, first and foremost because the album deserves to be felt and heard as a whole. The Wandering Hearts is catchy catharsis in its purest form: It's music brimming with light and care; music made out of pure love for the craft, and love for one another. By the time the closing tracks "Stardust" and "Lullaby" set our souls at rest, we're ready to turn the LP over (or hit the back button) and start listening all over again.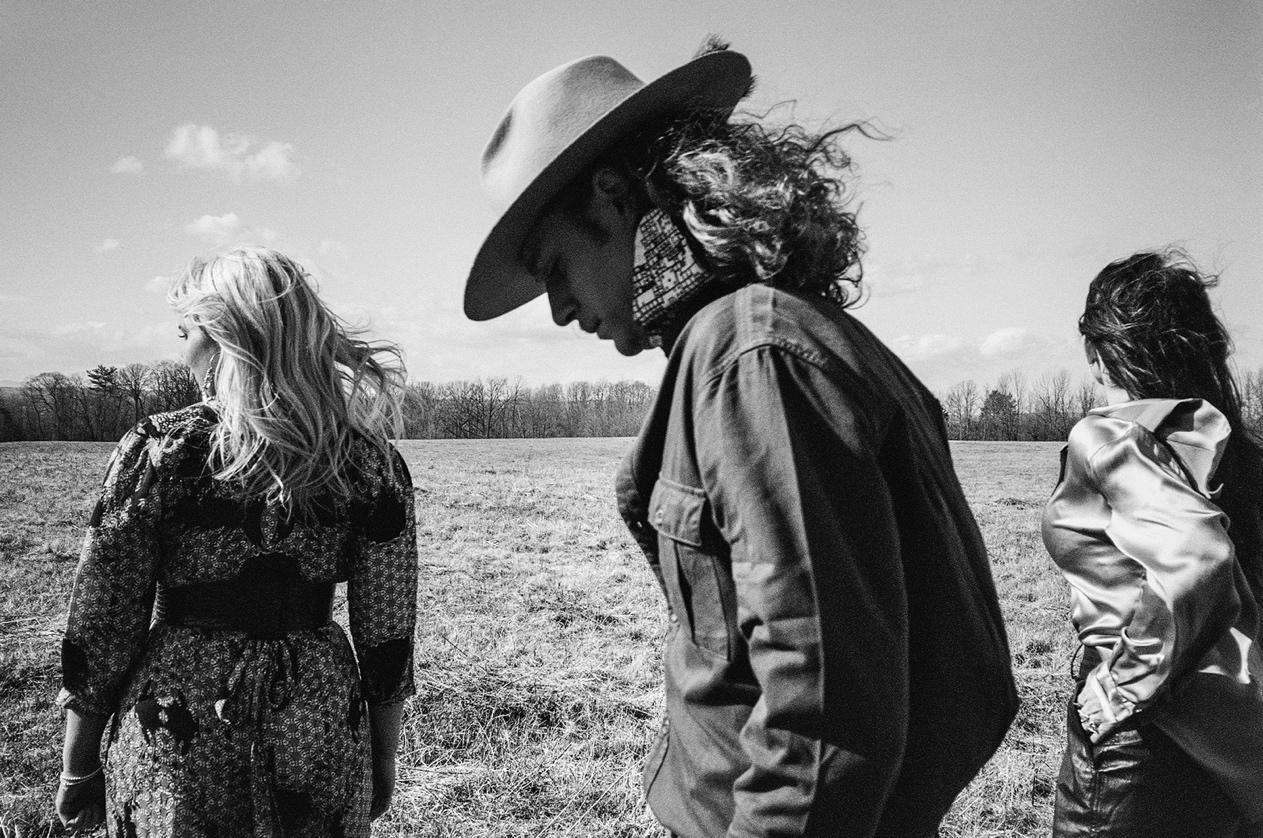 "One of the coolest things about creating music is that we are writing from our perspectives and from our experiences, but when everyone else gets to hear our songs, they will attach their own meanings and a song can take on an entirely new life," The Wandering Hearts share. "It transcends and continues to evolve and it truly is one of the greatest things about writing music. We hope it can offer hope and comfort to those who need it but most of all, take you away from the world for a minute and get lost in it."
Experience the full record via our below stream, and peek inside The Wandering Hearts's The Wandering Hearts with Atwood Magazine as the band goes track-by-track through the music and lyrics of their eponymous sophomore LP!
— —
Stream: 'The Wandering Hearts' – The Wandering Hearts
:: Inside The Wandering Hearts ::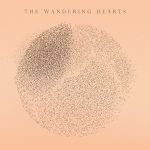 — — 
HAMMER FALLS
Saying the final goodbye to something that has to end and predicting the karma that is to come. Musically, "Hammer Falls" has the most psychedelic sound on the record, heavily influenced by our time in Woodstock and inspired by Fleetwood Mac.
OVER YOUR BODY
"Over Your Body" is a song about the process of walking away. Breaking a pattern, getting out, and realising that there's a new horizon waiting for you.
BUILD A FIRE
After the year we have all had, we have emerged with strength and a resilience we didn't know we had within ourselves. Build A Fire is about being filled with hope and fuelled by love. Regardless of your past, take a chance, don't give up and know you are loved and supported. The old adage of a problem shared: together, we are stronger. It's triumphant and optimistic that together we can do amazing things so huge, so unforgettable, that we can change the world and the way we live forever. It's feelgood and anthemic, with a little Arcade Fire nod.
I FEEL IT TOO
There is a sadness to this song because it is real. It's about reaching out and acknowledging someone's pain and them knowing that we are facing these storms together, even though we are in different ships. Making it safe to ask for help and making sure we listen to each other.
GOLD
So often, we try to hide our pain, as though it's something to be ashamed of, when actually, those painful experiences make us who we are. Our scars are a visual representation of our struggles and our stories of loss are stories of survival. The idea for Gold was inspired by the Japanese art form Kintsugi, where broken objects are mended with lacquer mixed with gold. This not only makes the object stronger and more beautiful, but boldly highlights the breaks. This was the perfect imagery for what we were writing about – the idea of something being more beautiful having been broken.
DOLORES
This song was inspired by a Rolling Stone article on Dolores O'Riordan. It's a reminder to be kind, as we never know what people are going through. Everyone is fighting a battle we know nothing about. For those struggling, you don't have to swallow the pain, there is always someone there to listen and for those listening, listen and be kind.
DREAMS
We are big dreamers. The incredible Marty Stuart and Connie Smith wrote Dreams and gifted it to us.  From the first time we heard it, we loved it and really connected to it. The key message is that no matter what, you have to have dreams. Things that inspire you. You have to see everything you want in life as possible. Dream it, see it, believe it. We were lucky enough to record this with Marty at the Cash Cabin – a day that was a dream come true for us!
NEVER TOO LATE
Sometimes in life you just feel like you've been dealt a shit hand. Nothing is going right, you feel hopeless, as if: what's the point? Everyone goes through this, right? So, we thought: what would we say to that person? What would we need to hear? And this song was born. A song that's simply about never giving up. It's easy to get stuck and down and sad but it's never too late to try and find a way out of it – we don't know what's around the corner. It's never too late to do anything that you dreamed of, you just need to keep the hope alive. We haven't figured it out yet but life is short – go get it.
TELL ME WHEN I WAKE UP
Just out of the woods but not the forest. Journeying through tough times – heads down, teeth clenched, eyes screwed shut. Don't think about the destination until you get there. A feeling of being completed by the one you love. What's passed is past, no-one knows what the future has to hold, but when you're next to each other, you know you can get through anything.
ON OUR WAY
This song is about friendship, reassurance and support. Making a positive move forward and helping each other up. You've been picked up before and now it's your turn to do the same. We take it in turns to lift each other up.
STARDUST
We are all here by chance, on a rock moving through space at high speed and trying to do our best in the most absurd situations this life presents us with. We are sure to disappear as quickly as we appeared, relatively speaking, and all our cares and worries will be lost and forgotten to infinity. Tough times too will pass and there will always be good times ahead. Make the most of them.
LULLABY
A simple lullaby. A song of comfort, a song of love, a song for those who can't be with the people they love.
— —
— — — —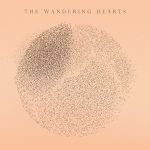 ? © Shane McCauly
:: Stream The Wandering Hearts ::
---