Kyd the Band's hauntingly beautiful 'Season 4: Series Finale' is an achingly vulnerable and visceral experience – an emotional roller-coaster that dwells in the artist's darkest depths, exposing his innermost scars as he bares his soul for all to see, hear, and feel. We dove into the artist's new EP as he concludes his four-part 'Season' series.
Stream: "Real Problems" – Kyd the Band, TAELA
---
A soundtrack to inner reckoning, Kyd the Band's latest release is an intimate and soul-searching experience. The final EP in a four-episode arc, the hauntingly beautiful Season 4: Series Finale is an achingly vulnerable and visceral experience – an emotional four-track roller-coaster that dwells in the artist's darkest depths, exposing his innermost scars as he bares his soul for all to see, hear, and feel.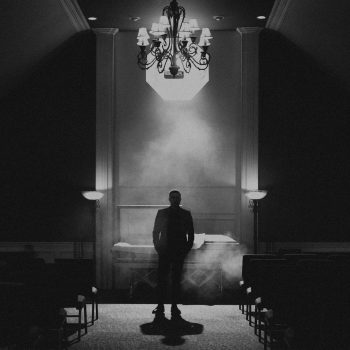 I wake up, weights on my ankles
Who I was, still got me strangled
I lose touch when it gets too much
But something pulls me back from the edge
Tried to blame it on genetics and too much copacetics
Got some deep deep low lows, but I try to keep aesthetics
Done some things and I regret it, but I'm not apologetic
'cause heavy days they come and go
It took some real problems to make me stronger
And see the trauma that's been holding me back
Every time I've fallen, I got up quicker and my skin's thicker
I ain't trying to hide that I got
Real problems, I got real real problems
I got real problems
I ain't trying to hide that
Released June 18, 2021, Season 4: Series Finale arrives this summer as Kyd the Band's fourth EP, and the final "chapter" in his four-part Seasons EP series that began with last year's Season 1: The Intro. The musical moniker for Filipino-Spanish-American artist Devin Guisande, Kyd the Band has emerged over the past five years as a bright force in the alternative and pop scenes: His soul-stripped lyrics, breathtaking vocal performances, and stunning musical arrangements prove him a tour de force of sound and sentiment.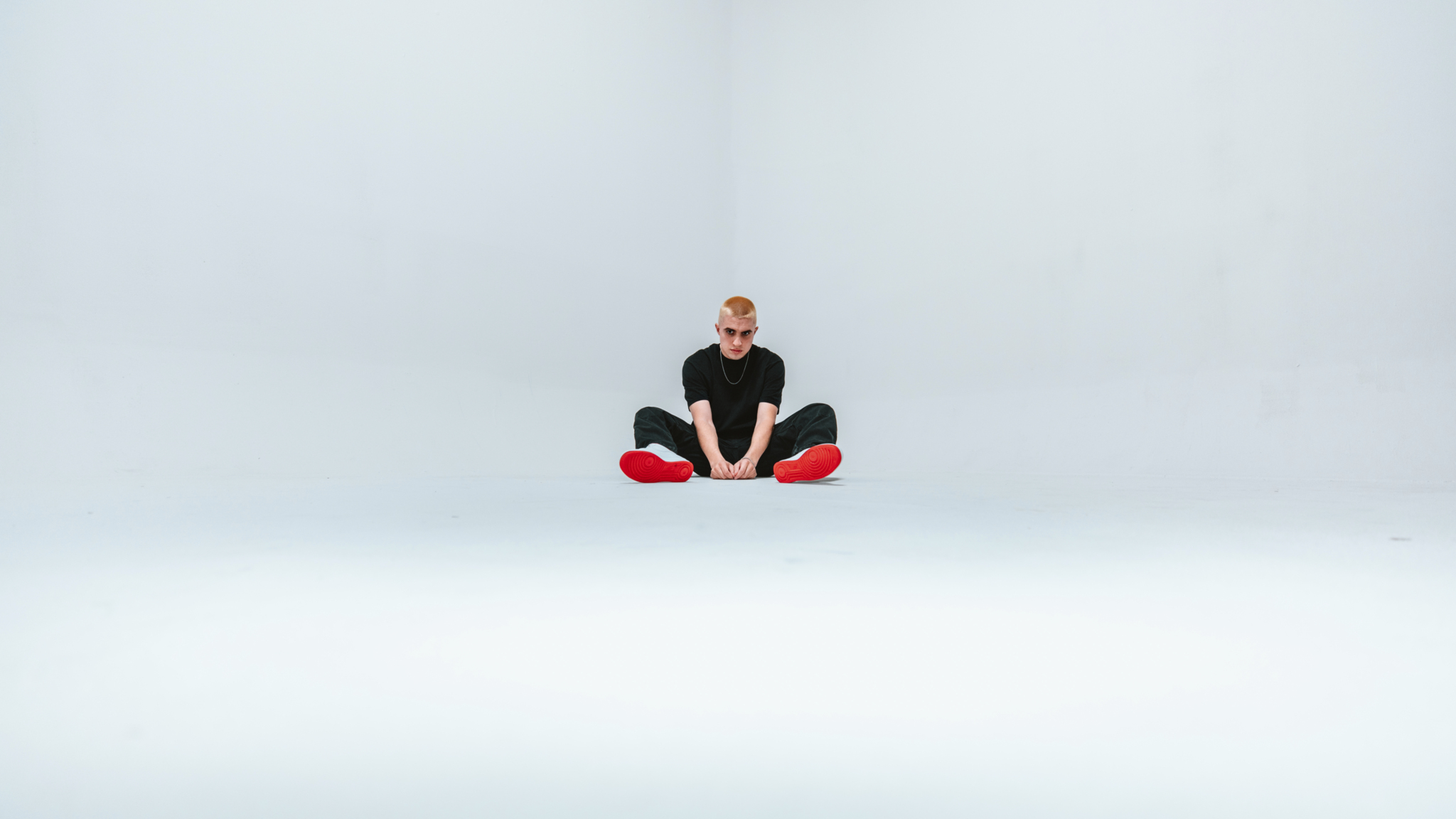 "I started releasing music in an episodic way because I really love TV shows, funnily enough," Guisande tells Atwood Magazine. "My music is about my life, which can be broken down into different chapters, so seasons felt like the right name. Initially, I thought it might be a seven-season set because in my mind that was the mark of a successful TV show, but getting into it, I realized that was going to be a lot of songs – so I made adjustments! I wanted to have songs that felt like an exclamation point following everything else that led up to it. I'm very intentional with the way that I write songs, I usually have a target in mind and an overarching theme. I'm pretty committed to from the beginning. Musically it's a blend of where I've come from and where I feel like I'm going – it's alternative, it's rhythmic and everywhere in between."
"Every EP has been what I was dealing with and going through at the moment," he adds. "Season 1 talked about my childhood and the way I was raised. Season 2 was about going out on my own for the first time, and beginning to navigate adulthood. Season 3 was about starting to accept who I am. Season 4: Series Finale is about the conclusions I've started to make."
---
Season 4: Series Finale presents Kyd the Bad at his most raw, reflective, and refined.
It's a swan song to this collection that has plundered his memories and past experiences; an introspective culmination that sets its sights on the present and in the future, finding the artist not looking back, but rather focused forward on the future. From the radiant pop ballad "Real Problems" featuring TAELA (reminiscent of B.o.B's hit, "Airplanes") to the aching, cinematic overhaul "Small World," to the heart-on-sleeve longing confessional "Somebody's Song" and the uplifting, spirited fortitude and resolve of "Glory," Season 4 is a short and powerful end to a turbulent, deeply meaningful saga for artist and listeners alike.
For Guisande, the EP has a clear winner – or at least, a special and substantial highlight: "'Real Problems' is my favorite because I think it's one of the most empowering songs I've put out," he expresses, explaining how the song was made to inspire people and make them feel like they are not alone. "First of all, it's going to be okay. When you're in the middle of those things it's the last thing you ever think you're feeling suffocated by it all you can't see outside of it. Being on the other side realizing there is another side, I've learned that asking for help is huge, that overdose probably wouldn't happen if I did."
Nashville singer/songwriter TAELA, who co-wrote and performs alongside Guisande on this powerful song, adds, "This is one of the most vulnerable songs I've ever written. I was trying to find a way to capture this feeling I was having every day — a mixture of anger, depression, anxiety and guilt. I wanted to get these "problems" off my chest. I'm so excited for the world to finally hear this and so grateful to be a part of such a magical song. I hope this is as healing for others as it was for me."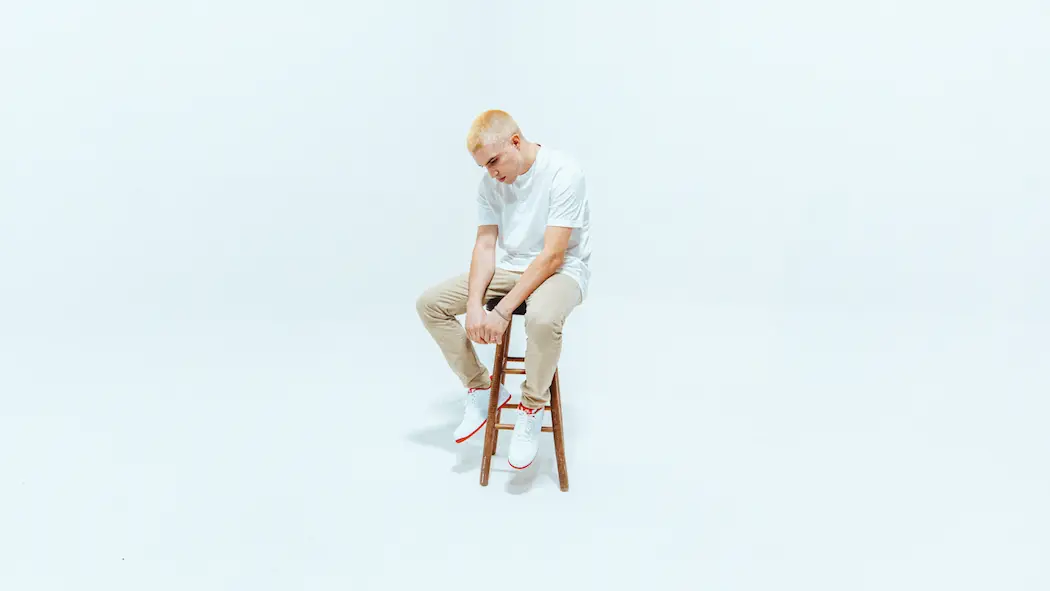 From start to finish, Season 4 is full of these kind of intimate revelations that inspire and energize us within.
As Kyd the Band plunges into real world issues – not always finding his way out – he captures life lessons and cultivates the strength to persevere and carry on.
"I hope that people take away the messages of "Real Problems" and "Glory" when listening to the project," Guisande shares. "With "Real Problems" the message is that it's OK to be vulnerable. Nobody's perfect and there's power in being transparent, and with "Glory" the message is to do what you're passionate about because you love it and for no other reason. That's what matters most, to do it for you over any external voice." 
Experience the full record via our below stream, and peek inside Kyd the Band's Seasons 1-4 with Atwood Magazine as the artist takes us through his journey EP by EP, and then track-by-track through Season 4: Series Finale!
— —
Stream: 'Season 4: Series Finale' – Kyd the Band
:: Inside Season 1: The Intro ::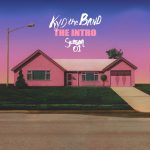 — —
Season 1: The Intro is about my childhood and the way I was raised. It's the first music that ever came from Kyd the Band, which started as my brother and I, and he was part of that first season. Musically it leans a little alternative, it's probably the most like alternative sounding EP out of all of these. My brother and I wrote and produced all of it and I would say the stand-out song to me is Feel Something, which has always been the goal for me in my work, to find an emotional spark, motivation or inspiration. Commercially, "American Dreamer" was the standout, but that's because it was what Spotify liked best.
:: Inside Season 2: Character Development ::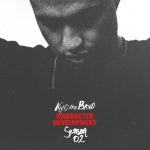 — —
Season 2: Character Development was the first batch of music that I did without my brother as well as my first release on a record label. The songs are all about going out on my own for the first time and trying to land on my feet and figure out who I was and how to be an adult. Musically it leans a little more rhythmic and more pop.
I have a lot of favorite songs off S2, but if I had to pick one it would be "Human," because it was the first song in a long time for me evoked an emotional response in me every time I listen to it. Like I mentioned earlier, that's my purpose in doing music, to feel something. The lyrical content of "Human" reflects on someone who was an integral part of my life, and it was really fresh I when I recorded it.
 "Easy" was also special because it was written in my first session after signing my publishing deal. So, the first song on my first day of doing music full time. My brother was part of that one too so even though he wasn't still doing music with me it was comforting to have a song out that he was a part of.
:: Inside Season 3: The Realization ::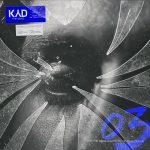 — —
Season 3: The Realization is about starting to understand who I am and having the first two EPs under my belt, informing the music that I was ready to make. It's a blend of alternative, pop and rhythmic – I'd describe it as what Season One and Season Two add up to be.
I released it in 2020, which was a weird year to put out music and promote yourself, and in some ways I feel that it didn't get the ears that I hoped it would get on it, but hopefully later down the road people can discover it.
My favorite song on the EP is probably "I'll Stay," which is a special song for me because it's about watching my wife go through losing her grandfather unexpectedly. I realized for the first time that the person that I love more than anyone else in the entire world was going through something so painful and there was nothing that I can do about it except be there so that was a big experience for me.
:: Inside Season 4: Series Finale ::
— —
Season 4: Series Finale – I wanted this music to feel like an exclamation point to everything that I've done so far and arrive at the conclusions of the things that I've experienced so far. Musically, this was interesting because half of it leans pop rhythmic (ie. "Small World" and "Real Problems") and then "Glory" and "Somebody's Song" are more traditional to me.  "Glory" is interesting because it's the first time that I've incorporated gospel into my music, and gospel was the first music I was ever exposed to and "Glory" has a lot of that big gospel feel in the chorus and after the outro.
For "Somebody's Song," I wanted to write a real piano ballad. I had been listening to Elton John's Rocket Man for an entire week and I wanted to write a song that felt like it could be in that lane.  I don't know if I accomplished that but I'm proud of the song and I think it shows more from me vocally.
"Real Problems" is the standout song to me. It's a collaboration with Taela. I heard the hook and really resonated with the concept. The hard things that I experienced made me stronger as a person and I wanted to tell that story.  It was the first time that I had ever received an outside music idea that I wanted to see through, so that was a great experience.
I'm really glad that "Small World" came out because I'd written that song two years ago and absolutely loved it. It never felt like the right time to release it until now – I wrote it with producer Supah Mario, which was my first time working in Atlanta and first time working with a hip hop producer who didn't have experience doing what I do, so it was just all just a whirlwind of new things that I am so glad came together to make that song great.
—
"Real Problems"
This is my favorite song on the EP and really the tentpole message of Season 4. It started as a partial chorus that was sent to me by my friend Aaron. I immediately resonated with the title and Taela's voice is what sold it to me. I believed every single word she was singing. We ended up tweaking the chorus a little and then wrote the rest, and Taela was so gracious to stay on the song and release it with me. If people only listen to one song from this EP I hope it's this one.
"Small World"
Wrote this one a couple years ago and am really glad it's finally out. I wrote this with Supah Mario and my friend Tommy Lee James and Aaron Dumont, which was such an unlikely pairing, but I could not be happier with how it turned out. Conceptually I was playing with the saying, "It's a small world", which I feel like I've always heard or said my entire life. And obviously, as you've heard in past songs, I'm no stranger to hurt and painful relationships so this song was just another tally mark in that theme.
"Somebody's Song"
When I wrote this song I had spent an entire week listening to "Rocket Man" by Elton John. I had also just come off the viral TikTok thing, and so I was really in the mood to write a heartbreaking piano ballad. I had the line "I always knew you'd be somebody's song, I just never thought you'd be mine" (again cue up the 'I'm going to sing about how you did me wrong for the rest of my life' song) and I brought that to my friends Jake and Louis. From there this thing wrote itself in about an hour.
"Glory"
The months following the release of Season 3 were rough for me. I was really proud of those songs and had really high hopes for how the EP would perform, so when it kinda fell flat I was disappointed and frustrated. Also, the reality of spending months inside my apartment day after day by myself started to finally wear on me, and so I felt burned out on music and very uninspired. Then I had a session with my friend Louis and we were talking about what we wanted to write. I told him I had the word "Glory" in my phone and he latched onto it. We started to talk about the reasons why we do music, and then the whole song unfolded from there.
For the EP this is an important song because the message I wanted to get across was, at the end of the day I do music because I truly do love it and it gives me purpose and whether I achieve world renowned success with it or not is completely irrelevant to those two things. My favorite lyric from this song is, "So when they tell my story you know that there's a meaning."
— —
— — — —
? © Garret Hayes
:: Stream Kyd the Band ::
---