"I hope people take away the message of acceptance and letting go; to stop trying to control the uncontrollable and put your arms around your demons. That's what I'm trying to do, and this album soundtracked some of that journey," says Dan Haggis, drummer, backing vocalist and keyboard player for The Wombats.
'Fix Yourself, Not the World' – The Wombats
---
If you're filled with unresolved issues and unconfronted demons, then you're not going to be as much use to the world and people around you.
For anyone interested in indie-guitar rock, The Wombats are a key feature. The band's debut single 'I'm Moving To New York' and sing-along classics 'Let's Dance to the Joy Division' and 'Greek Tragedy' still ring loud and clear at festivals and in bars across the world years after their release. But, none of their respective albums secured the top spot as Fix Yourself, Not the World did this January. 
Today I had a big idea
I jumped up and I grabbed the coin
I drowned out the noise
There's no room for mistakes out here
Everybody wants to be the man
The singer of the band
Sometimes I go to sleep in my bed
Sometimes I stay awake
Sometimes I forget
Everything I love is going to die
So baby keep your big mouth shut
And stop wasting my time
Icarus was my best friend
So I'm going to make him proud in the end
Everything I love is going to die
Is going to die
– "Everything I Love Is Going to Die," The Wombats
Rare is the circumstance that a band doesn't reach the height of their success until 16 years after their first swathe of top 20 hits. But, with their biggest headline show to date, the trio's first sold-out gig at the O2 Arena coming up this April and a UK number 1 album under the belts, it seems The Wombats are doing exactly that. 
Following the release of their funk-driven and pop-embracing fifth studio album, Fix Yourself, Not The World, British indie-rockers The Wombats sat down with Atwood Magazine to reveal just how they achieved their first UK number one over 16 years after the release of their debut single.
— —
A CONVERSATION WITH THE WOMBATS
Atwood Magazine: Fix Yourself, Not the World came out on Friday. And, as all your albums have, it delves into some complex themes and emotions. Now that it's out, how does your relationship with the album change? Does the public release help free the thoughts and emotions that went into it?
Dan Haggis: For us, making music and writing songs is like the best therapy imaginable. We can pour out our thoughts and feelings and capture whatever we're experiencing. So yeah, once it comes out, there's a sense of release, especially when we play the songs live and have that interaction with the crowd. That's when the songs really come to life, and every night we can all re-live a little bit of what went into the songs.
The record is obviously called Fix Yourself, Not the World, but the title track, 'Fix Yourself, Then the World,' is slightly different. Was that always the plan or a retrospective decision after realising that you can sometimes fix aspects of both?
Haggis: It was a retrospective decision. We wanted to use that jam as an interlude or last song on the album, and when we discussed the album's title, we realised we wanted people to understand that the title wasn't to be interpreted as a selfish statement. We wanted to make sure the meaning was clear; if you're filled with unresolved issues and unconfronted demons, then you're not going to be as much use to the world and people around you.
You formed as a band in 2003 and have had relatively steady success since the release of your debut record. 19 years down the line after forming, you'd usually expect a band's trajectory to be dropping off and venues to be getting smaller, but you're about to play the biggest UK headline show of your career at the O2 in London. What do you think enabled you to get there?
Haggis: Some luck, lots of perseverance, a lot of love and passion for what we do and literally the best fans in the world.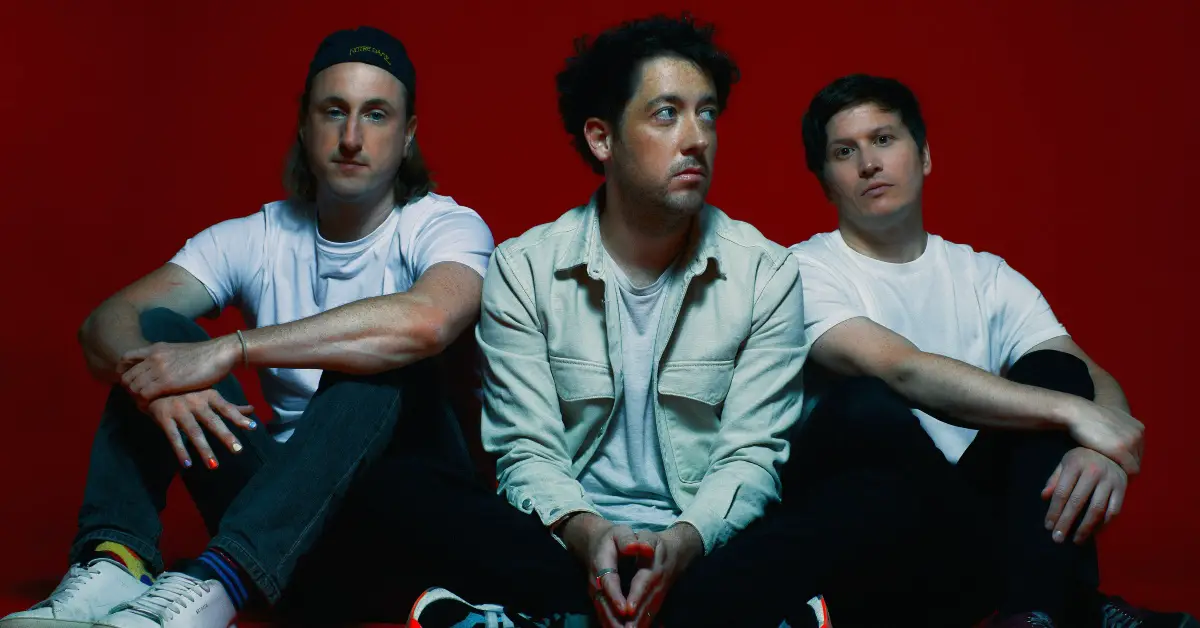 I think you've said in previous interviews that the first few records were much more cynical, whereas this record finds power in positivity. I think in indie music particularly, sad or more cynical music is held up on a pedestal over happy music. Why do you think that is?
Haggis: I think that given the therapeutic nature of songwriting, it's inevitable that songs will be written during periods of sadness, anxiety or reflection, as the very act of making music can help alleviate and make sense of those feelings. It's definitely harder to make genuinely positive lyrics, I'd say, but musically, we've pretty much always had an upbeat feel to songs. That just comes naturally as when we all get together in a room we have a lot of fun. It's fun dancing and singing your blues away!
This record, sonically, is such a cohesive piece of work. But, it's also probably the record you've experimented the most on by incorporating a wider range of genres and sounds. What do you think pushed you to take that chance?
Haggis: We've tried to push ourselves on every album we've made, but I think on this album, we've gone further than ever. It's probably a combination of just getting better at production and songwriting and having done some side projects (Sunship Balloon and Love Fame Tragedy). We delved into slightly different musical territory, so when we all got in a room together again, we could pull from an even wider canvas of sounds.
Recently, your tracks have received some social media success, with 'Greek Tragedy' going viral. Apps like TikTok have completely changed music consumption, sales and even how people release and make music. Since your debut, what do you think have been the biggest changes to people's attitude towards consuming and releasing music?
Haggis: Streaming is, of course, the biggest one. When we released our first album, legal streaming and social media barely existed. Since then, the move to online consumption and social media interaction has taken over. As a band starting out, the only way for us to get our music out there was by burning our own CDs and selling them at gigs. Then, Myspace came along and started the shift. But nowadays, fans can discover new music through such a wide range of apps and services that bands don't rely on the head of a label or radio station to have a song break through; you just need the right playlist or influencer to give your song a boost. It's added a few more layers to the lottery-like nature of the music industry for sure! We still make albums because we love them, and there are still loads of people out there who want to listen to an album from start to finish, rather than just your top songs on a DSP.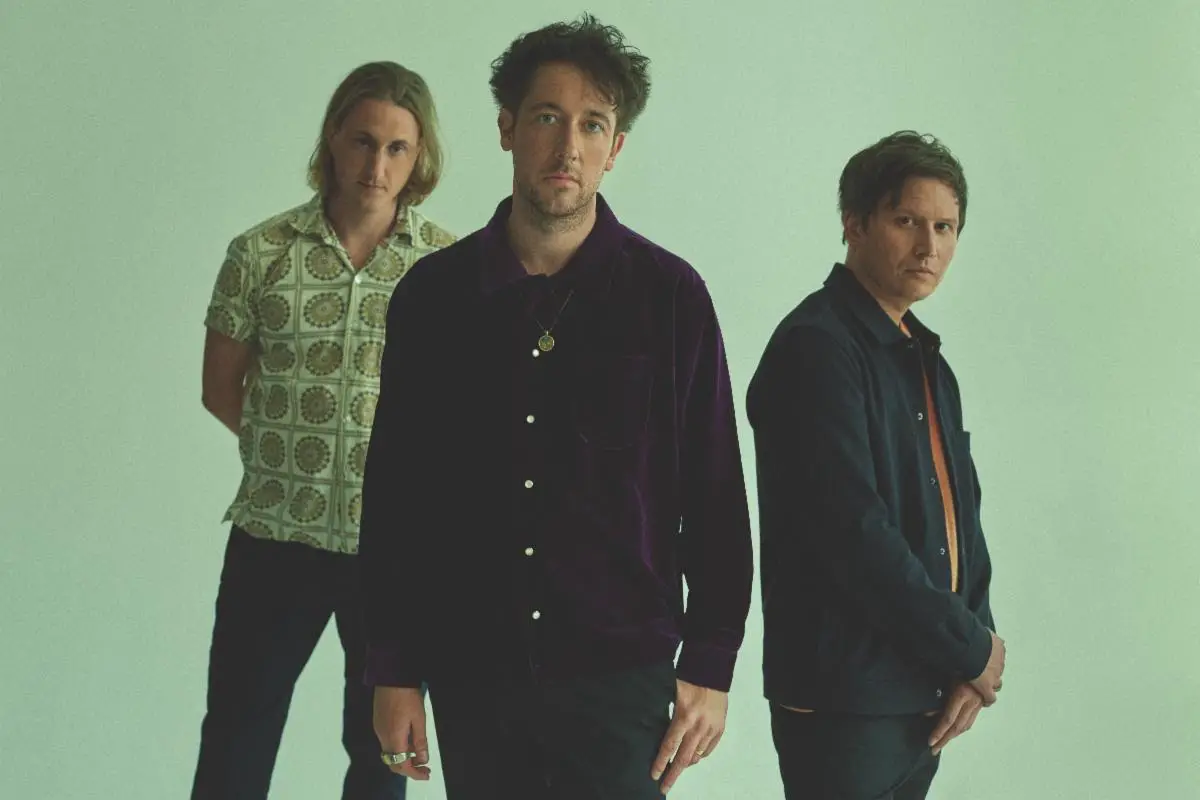 As a band, The Wombats are very much a 'live' band, playing tons of shows and festivals. But, that aspect is only just returning for artists. When you were writing Fix Yourself, Not The World, you didn't know when or if you'd be able to tour the tracks. Did that impact how you approached writing the album compared to previous records?
Haggis: Not really, no. We knew we'd be back on the road at some point, and since our debut album, we've made and produced songs that felt great in the studio, with lots of layers and details in there. We tend to figure out how to play a song live way after we've recorded it; it's always fun trying to get our heads around which parts we're going to play! It often leads me to do some octopussing, playing drums and keys simultaneously whilst singing. We all enjoy the coordination challenge!
And finally, what did you personally take away from the process of making this record, and what do you hope other people get from it?
Haggis: For me, I'll always remember the bizarreness of being separated for the recording, but how we all pulled together and just focused on making the best album possible and embracing the challenges. The album title and general introspection and reassessment of life that went on during the lockdowns too. It was a real journey of an album for us. 
I hope people take away the message of acceptance and letting go; to stop trying to control the uncontrollable and put your arms around your demons. That's what I'm trying to do, and this album soundtracked some of that journey.
— —
— — — —
Connect to The Wombats on
Facebook, Twitter, Instagram
? © 2021
:: Stream The Wombats ::
---