I have a theory about decades: they don't really start on the number zero. A Casual Ramble about The Weeknd's 'Dawn FM,' Kanye West's '808s & Heartbreak', and musical paradigms.
•• •• •• ••
Stream: 'Dawn FM' – The Weeknd
---
Tesfaye went back in time, hung out with Quincy Jones, and then handed off 'Dawn FM' like Captain America's shield. There's no other way.
I have a theory about decades: they don't really start on the number zero.
Oh sure, in mathematics any ten numbers from 80 to 89 constitute a calendar decade. They form a cohort we all know as the Eighties, not to be replaced until later this century. By all accounts the Eighties officially ended once the clock struck midnight on Monday, January 1, 1990. If you pay attention to math. People, however, are not quantities and attitudes do not follow arbitrary datelines.
Math is a science and music is an art.
Ask an American music critic what day the Nineties started and the majority will probably say September 24, 1991. But you'll find this majority consensus disappears quickly. Hell, Nevermind is such a whitewashed perspective: For hip-hop, the Nineties arguably began with Straight Outta Compton in 1988. The attitude on display changed hip-hop forever.
And changing attitudes have a way defining decades. Depending on a glass-half-what basis, the Eighties either started in 1979 or 1982.
Attitudes also end decades quickly. Most might say the Sixties closed the day the Beatles couldn't with Allen Klein. But what of the day Meredith Hunter died? Coincidentally the start date for the Sixties as we popularly misremember them also involves the Beatles. Rubber Soul was released in 1965, but if you ask Don McLean, the Sixties began the day Buddy Holly died in 1959.
The sticky nature of when a decade ends also extends into the future. When did the Aughts begin, musically speaking? I like to think it was either the first day we all knew who John Mayer was. Maybe Adam Levine. Leaves us all some wiggle room. Conversely, I think the recent Teens began in November 2008.
Why? Because I blame Kanye's 808s & Heartbreak for the prevailing Eighties fetishism of the last decade and change.
Calm down, garage rock nerds; The White Stripes, Bloc Party, Interpol and The Strokes all did fine work carrying post-punk during the Bush years. But the story for what we think of as the Eighties begins (and ends) with Ye.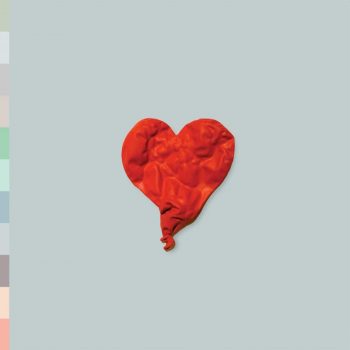 Not in a logical, empirical sense of analyzing song structure or instrumentation, either (although yes, Roland 808s are in the title). I mean in a total balls-to-the-walls conspiracy. We've-entered-a-multiverse-of-madness.
I'm suggesting 808s & Heartbreak quite literally split the timeline and exonerated the artistic merit of Roland TR-808 electropop, putting the Human League and ABC back on the map, set Kevin Parker on the path to Currents, reestablished Hall & Oates as an untapped sample factory, and made dressing like A Flock of Seagulls palatable again.
Laugh away — it's patently ridiculous — Daryl Hall and John Oates have always been a sample factory.
But consider this: in 2006, Hall & Oates were on hiatus, critically scoffed as yacht rock and releasing Christmas albums. In 2014, Hall was the award-winning host of Live at Daryl's House and the duo were inducted in the Hall of Fame. More importantly to my conspiracy, they've been name dropped in Anderson .Paak's sexquest, "Heart Don't Stand a Chance," and sampled in the xx's telephone breakup ballad, "On Hold."
Goat status achieved. Thanks, Kanye.
To be sure, saying 808s & Heartbreak predicted the major trends of the 2010s is a large chasm of a leap, at best. Probably because the overwhelming success of My Beautiful Dark Twisted Fantasy ate the news cycle whole. Probably because his last public appearance resulted in him abruptly upstaging Taylor Swift's moment. Most likely because even though it used the chief instrument of Eighties music, it doesn't really sound like an album born of that decade.
But still, little flashes of that decade's erstwhile gilt gleamed through.
Mostly through soundtracks: Adventureland struck first with a delicious compilation of post-punk, electropop and Lou Reed; The soundtrack for the Hotline Miami brought 64-pixel shoot 'em up, murder and mayhem to a neon music dreamscape; and Farcry 3: Blood Dragon went the full Blade Runner meets Terminator meets Tron. My quick take: it's more Tron than the Tron: Legacy soundtrack released by Daft Punk in 2010.
Alternative electronic was beginning to make waves too: the xx reminded us all it was cool to like minimal R&B and listen to New Order again. By 2012, Toro y Moi was dabbling in lofi fusions while Ariel Pink and John Maus had already dunked headfirst into cassette tape hypnogogia. With the release of Floral Shoppe a year later, Macintosh Plus heralded both the imminent arrival and immediate departure of vaporwave.
And then the dam broke. After conquering the Sixties on acid and the Seventies on acid, Parker released a full tenstrip of the Eighties on acid, Currents.
The phenomenon of Stranger Things only crystallized what was happening in music: festivals started making headliners out of survivors. AC/DC carried dates for 2015. Guns 'n' Roses took the stage in 2016 and then New Order hit both Coachella and Glastonbury in 2017.
A year later the organizers scheduled David Byrne. Parquet Courts embraced their inner David Byrne. American Utopia was released by David Byrne. But St. Vincent must have thought this was all old news. She beat them six years to the punch, collaborating with David Byrne on Love This Giant.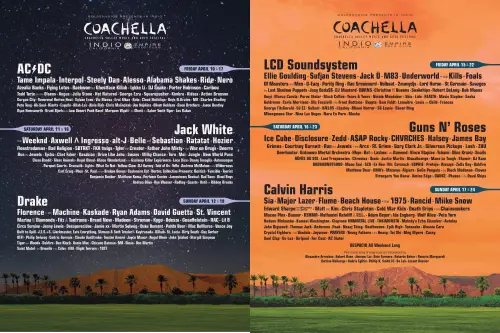 Meanwhile, Thundercat sang with Kenny Loggins. Kendrick Lamarr collaborated with U2. The 1975 started playing like it was 1985. Natasha Khan went the full combination of Kate Bush and Peter Gabriel. Jenny Lee Lindbergh went the full Jah Wobble. IDLES restored post-punk to indie rock prominence with Brutalism, then followed it up with the seminal Joy As An Act of Resistance.
George Clanton continues to fly the vaporwave colors alone, but not by his lonesome. Janelle Monae let her freak flag fly in a royal purple formerly owned by Prince. Mariya Takeuchi's citypop masterpiece, "Plastic Love," was plastered all over YouTube. David Byrne released solo music again, so too did New Order, Depeche Mode and the Cure. Oh, and Rick fucking Astley for that matter.
The caselist of the Eighties cultural revival has been consistent and ongoing. It's been started, driven and taken over by many different hands and its course has seen knock-off effects (looking at you, WW84), stylistic spins and microgenres that survive no matter how many times a critic, creator or random Reddit commentator says its dead.
(Vaporwave is kind of like a George Carlin reference, in this respect.)
But it's not been isolated from other persisting sounds. Thundercat's music feels more like an evolution of Parliament-Funkadelic. The rock statesmenship of nineties icons Stephen Malkmus and Kim Gordon continues to grow in popular esteem. Massive Attack are headlining Primavera Sound this year.
Coachella helped break a dam with the hard rock of AC/DC and Guns n' Roses…
…Glastonbury responded with alternative rock of the Cure and the heartland rock of the Killers.
The reality is we are quickly moving beyond typecasts. It is not incongruous today, if one loves both the Clash and KC & Sunshine Band, Thelonious Monk and Four Tet. That's the benefit of living in the 21st century with a tiny black box that can hold more recorded music than at any time in human history.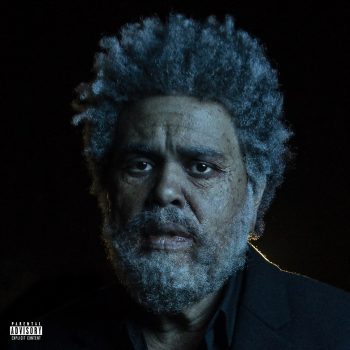 Live today and you can choose to live in any decade you want. Make music today and it can live forever on the internet. In the case of Dawn FM, Abel Makkonen Tesfaye was probably listening exclusively to 1982.
Dawn FM is not just another album. It's Super Bowl big. Michael Jackson big. It's the Weeknd.
Even reading reviews from afar and just hearing his past music on the radio, the crystallization of his style into the perfect confluence of Jackson, Prince, Phil Oakley and Hall & Oates goes without saying. And everything I could say further about the record is something I've already said for a roundtable that was not meant to be.
So, in the interest of laziness, I've attached my answers to the questions to the end of this particular column; I don't know when the new musical paradigm for the 2020s is slated to begin. It might have already begun. I don't know if Dawn FM is the other bookend to 808s & Heartbreak. It's too early to call. Certainly, the emotional implications of both albums creates for a clean link, but it's ultimately implausible.
But if this album does come as the next apogee of a trend then the obvious must be stated: what an album to peak on.
---
What are your immediate reactions to Dawn FM?
It's a solid wager to bet on The Weeknd driving the current nostalgiabus for the Reagan-era synthwave color aesthetic in music. He may not be the instigator, but Dawn FM has this dude droppings over New Wave synthpop like he's Martin Fry or Phil Oakley listening to Michael (all night long) before retreating to smokeshow falsettos.
The man is hot! And the white heat that comes of all of the synthesizers on record would blind listeners as they entered the waiting room to heaven—ostensibly where the LP takes place. I assume that's whole point of "Every Angel Is Terrifying." At first I was blown away that a fake radio station could be so bold as to claim that it would "save my soul." Now I just agree: "it's a f— classic."
Where do you feel The Weeknd most shines on this record?
Honestly, love the little slice of Quincy Jones into the sonic of this record, along with the 103.5 DAWN FM intrigue. The latter in particular puts DAWN FM into the aesthetic company with Midnight Marauders. However, instead of focusing upon an M.C. mysterioso, Tesfaye splices the phantom radio station in-and-out of the run time. These spots soon become the key to his central enigma: the entertainer who loved and lost, now stuck in limbo.
Which songs stand out for you on the album, and why?
Everything about "Out of Time" is smooth funk perfection. A seeming companion piece to "Out of Touch." The keyboard flare on the title lyric. The synth that flutters in and out of each bar. The clap beat. The vocal sample that phases in and out of the outro. Once again, smooth funk perfection.
I also think "Don't Break My Heart" needs more love. The low note Tesfaye warbles over "I don't know if I can take it anymore" just about had me fall out of my chair because of how exquisitely inflected his register through the chorus. Furthermore the breakdown segue of "How Do I Make You Love Me" into the nasty electrofunk of "Take My Breath" is something else as well.
Do you have any favorite lyrics?
"I almost died in the discotheque" is forever my mantra when I dance now, but I must admit I enjoyed Little Wayne's small reference to the artist forever known as Prince. "When doves cry, we ain't got enough tissue" makes for some sheer ridiculousness while still being on-point meta commentary about this album's whole aesthetic.
How do you feel Dawn FM stands in the pantheon of The Weeknd's releases?
Out of Biblical curiosity, I went to the internet to see if there was a 10:35 verse. I found one in the Book of Hebrews, and while "do not throw away your confidence; it will be richly rewarded" would require some serious squinting to even find an eyelash of connection between conceit and passage, it does accurately explain where Tesfaye finds himself. Man is brimming with musical confidence and being richly rewarded for it.
I think he struggles with some of the filler—Lil Wayne's autotune on "I Heard You Were Married" still jars me in an anachronistic fashion and "Starry Eyes" drama doesn't pound with as much of an impact as the effortless lightning-in-a-bottle bangers—regardless, this probably going down unanimously as The Weeknd's best full-length even if listeners have other favorites.
Was this record the sound you were expecting from the Weeknd? Why, or not?
Yes and no. From everything I've read about his embrace of new wave, synthpop and R&B/funk, DAWN FM is the album that bear hugs them for the whole runtime. But it's the little wrinkles of radio spots, the Midnight Marauder ripples and the localized Quincy Jones interview that make this album jump off the LCD screen.
— —
---