Atwood Magazine is excited to share our Editor's Picks column, written and curated by Editor-in-Chief Mitch Mosk. Every week, Mitch will share a collection of songs, albums, and artists who have caught his ears, eyes, and heart. There is so much incredible music out there just waiting to be heard, and all it takes from us is an open mind and a willingness to listen. Through our Editor's Picks, we hope to shine a light on our own music discoveries and showcase a diverse array of new and recent releases. This week's Editor's Picks features Lucie Silvas, Kate Bollinger, King Princess, Ben Howard, Loyal Lobos, and Tal Wilkenfeld!
— —
Credit goes to Spotify's individually-curated "Tastebreakers" playlists for facilitating my belated (but nonetheless exciting) discovery of British singer/songwriter Lucie Silvas and her incredible fourth album, E.G.O. (August 2018). A young soul with the heart of the classics, Lucie Silvas delivers raw vulnerability and passion through an impressive collection of classic rock, soul, R&B, and blues-influenced anthems and ballads. The result is a multi-textured collection of songs that captures a self-reflective and self-knowing artist confidently sharing her voice.
Silvas truly stands out during her slower, sweeter moments of introspection and poetic grace, where the grit and Nashville twang of her rock songs melt away to a beautiful '70s pop-inspired radiance. She embodies the second coming of Fleetwood Mac in the dazzlingly rich "Black Jeans," a confessional outpouring that roars with authenticity (and my personal favorite song on the album). Her poignant ballad "Everything Looks Beautiful" aches with big, soulful Motown harmonies that highlight Silvas' great range and emotive strength. Meanwhile, rock songs like "Kite," "Smoking Your Weed" and "First Rate Heartbreak" masterfully wield catchy guitar licks and punchy melodies, while maintaining a high and enthusiastic energy. Silvas takes a hard look at herself and the world in E.G.O. – which stands for everybody gets off – and the result is absolutely stunning.
---
I can't talk about my week in music without mentioning Kate Bollinger's "Tests," an intoxicating song I can't help but play over and over again on repeat. Cool and laid-back,  "Tests" marks the artistic comeuppance of Charlottesville, Virginia's Kate Bollinger, a lyrically profound singer/songwriter who's been experimenting with sundry sounds and styles for years now. Her first foray into the world of minimalist R&B and indie pop proves an incredible success with "Tests," a hypnotizing daydream. Sweetly intimate and utterly immersive, "Tests" radiates with a warm, numb glow as words flow like honey from Bollinger's quick tongue. Her performance is relaxed, despite the lyrics' dramatic urgency; she lets the music ride, and thus "Tests" takes on a life of its own.
Couldn't say couldn't say
If I would come on back
With what I know now
Just don't know now
In a forthcoming interview with Bollinger, she tells me about how "writing songs is kind of like dreaming" – and that the process of creating this one felt natural, as it found its own flow. It may have a smooth, glazed texture like musical honey, but deep down, "Tests" is a raw and vulnerable diary entry – the kind of chilling, self-critical reflection that can only pour directly from the soul.
Well I'm not the type to see it
anytime it's going right
Run you through all sortsa tests,
I'm still learning to pick my fights
I was sad before I saw you
Thought that you could bring some light
Implicit care won't heal my demons
If there's blood show me the knife
Don't want to think a thought is treason
Each time your gaze isn't mine
If there's no ration to my reason
Show me truth but do it nice
---
"Another Friday Night"
Ben Howard
"Sometimes you don't need sympathy to get the words right," sings Ben Howard in his dark, somber end-of-week lullabye. Released as part of a standalone three-song accompaniment to Howard's third album Noonday Dream, "Another Friday Night" hums with the haunting continuity of life as contrasted by the absolute stillness of death. A mellow, melancholy fingerpicked melody leads us from news of a suicide victim's body being found, to Howard's personal musings on our individual and societal reactions to death and hardship ("I have never understood why we need to know the reasons for everyone else's strifes"), to bittersweet memories of the ones we've lost. This is then contrasted with the goings-on of a casual Friday night house party, where darker moods are so often taboo or generally unwanted. The juxtaposition hangs heavily in Howard's music, like a lump in our throat that won't go away.
Meanwhile, the song's touching chorus sends a shiver down the spine. "Oh, looks like the end again," Howard croons softly – and immediately, we're brought back to our own memories of lost loved ones; the emotions we felt around them are resurrected for a quiet, calming minute, as are the emotions we felt at the time of their goodbye. "Another Friday Night" is delicate and lyrically stunning – especially now, as the holiday season ramps up to its highest gear, and we look back on this year and years past. Ben Howard helps us leave life's craziness behind for five minutes, immersing us in a sobering trip down memory lane.
Oh, looks like the end again
Her body bleaching out into the waves
It's still the loudest thing
Oh, I wish I had all my friends
Out there drinking the sunny afternoon
Into oblivion
But that's not your fault
How could that be your fault?
So we walked into a house party
Of someone, someone somehow knew all about
And all the young girls turned up late
and drank us all to some kind of stand still
With looks of "Heard it all before"
And distant ideas of death and thrills
And in absence, asked the host if he had any left
And somehow I did feel like yesterday was ours
But it's gone
Yesterday was ours
All along
And they were singing…
---
Make My Bed EP
King Princess
King Princess' debut EP Make My Bed (June 2018) finds New York City 19-year-old Mikaela Straus, aka King Princess, rocketing her way to indie stardom on a stirring wave of clever, emotionally raw lyrics and dreamy, intoxicating melodies. The artist's intimate debut single "1950" aches with the pain of unrequited love, while also existing as a stirring tribute to queer love from decades past (ie, the 1950s) – recognizing that, for so long, exhibiting such affection and connection in public was forbidden. Released in February, it already boasts a whopping 172 million Spotify streams – a testament to King Princess' universally-relatable, soul-stripped embrace and indulgence of heartache.
So tell me why my gods look like you
And tell me why it's wrong
So I'll wait for you, I'll pray
I will keep on waiting for your love
For you, I'll wait
I will keep on waiting for your
Having recently moved away from the "Upper West Side," I can't help but feel an affinity for King Princess' pulsing dark pop indulgence. Ambient and moody, the song scathingly calls out an apple of King Princess' eye for trying to conceal her wealth, creating a false identity rather than embracing who she is and living out her truth. "You're so rich, bet you bought yourself a diamond chain, to look real cool while you're telling all your friends it's fake – but you know it's lies, another bitch from the Upper West Side,"
No, it's not really about my old neighborhood; in fact, all of King Princess' passionate debut dwells deep in the intersection of behavior and emotion. Make My Bed is something of an intimate coming-of-age for today's youth – those who exist at the tail-end of us millennials, while also trailblazing the path for what will become Generation Z. Honest, outspoken, and forever full of heart, King Princess is worth a very close and very attentive listen.
---
"Under the Sun"
Tal Wilkenfeld
Australian-born, LA-based Tal Wilkenfeld spent the better part of her twenties recording and touring with an assortment of musical legends, including Prince, Eric Clapton, Mick Jagger, Herbie Hancock and beyond. Perhaps it is because of this illustrious, yet no doubt time-consuming career that she released her last solo effort over a decade ago. Wilkenfeld released the song "Corner Painter" while she and her band were opening for The Who two years ago, and now she's returned again with the mystical "Under the Sun," a driving and provocative force of nature. A powerful five-and-a-half minute experience, "Under the Sun" takes a step back to observe life's dizzying speed and ever-increasing momentum, and then tries to turn back the dials a bit and slow down. It's an entrancing taste of many worlds at once, as well as a look at what's to come very soon from Tal Wilkenfeld, who has "big plans for 2019." For now, I'm caught up in the mystery of her latest single, picking apart sounds and constantly asking, how did she do that?
---
The Fall signifies the rise of Loyal Lobos, the nom de musique of Bogotá born, LA-based singer/songwriter Andrea Silva. A dazzling five-track EP bursting with emotional vulnerability and hazy folk/indie pop passion, Loyal Lobos' debut is an instant head-turner. Silva's sweet, haunting voice fuses against soaring backdrops that glisten with rock guitars and dynamic full-bodied harmonies. Lyrically, every song is an intimate unveiling of self; "Swim" is a moving confessional rejection, "Dirt" open up about (in the artist's words) an "apocalyptic hookup" – the kind that just can't work out – and my favorite track "The Fall" reflects on loss, solitude, movement, and change, and their place in the canon of our individual human existence.
For all her yearning and pain, and despite how torn up Loyal Lobos gets, one has the sense that Silva deeply believes in humanity: That she knows there's a light in even the darkest spaces. The Fall is, to some degree, an attempt to find that light and help it shine.
— — — —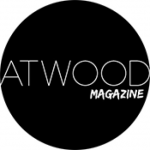 ---