Experimental producer Willaris. K takes a gamble with his first vocal-laced track "Indifferent," and folktronica singer Gordi proves that it was a chance worth taking.
Listen: "Indifferent" – Willaris. K, Gordi
---
Off the bat, the track "Indifferent" comes across as rather unsettling with its eerie instrumentals and lingering piano playing. Then, the Sydney-based singer Gordi enters the track and quickly confirms that something is not quite right. "Did you know that I am not sleeping?" she asks. "Even though I'm always tired?" Given how this piece originated — "when we were lying on the floor of the living room in my apartment listening to music at 5am"— its lyrics about not sleeping seem to be fairly fitting. But this troubled insomniac's struggles for acceptance make for a compelling subject matter for this recent snippet of Gordi's upcoming sophomore LP, which is scheduled to see the light of day this coming summer.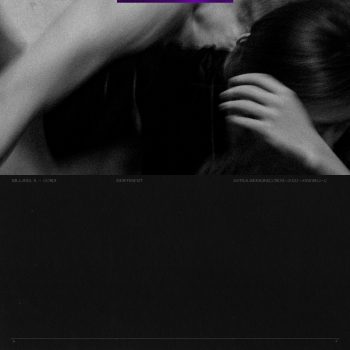 "Indifferent" represents the crossroads of two considerable musical talents from Australia. Gordi herself was born Sophie Payten in the small New South Wales town of Canowindra, about four hours west of her current hometown of Sydney. Such a combination of urban and rural existence seems to have given her a penchant for the mashup genre known as "folktronica."
As Gordi has been active in her craft lately, so has Willaris. K has also been just as busy making a name for himself in his home nation's electronica scene. The experimental producer born Jack McAllister hails from Cobaki, a suburban town 90 minutes outside of Brisbane. Originally an electrical technician, McAllister turned to a career in music starting with the 7-track EP, Alchemy. Praised as "easily one of this year's most exciting Australian electronic releases," Alchemy would soon be followed by a follow-up release "5 O'CLOCK" and a world tour alongside live electronic band RÜFÜS DU SOL.
On the heels of this experience, Willaris. K was fully prepared to conjure up his best work when fellow Aussie Gordi came calling. They worked on "Indifferent" together on Payten's family farm in Canowindra and then shifted as far away geographically and socioeconomically as they could for the finishing touches: the multimillion Shangri-La Studio in California where producer Alex Somers — who had recently relocated to Los Angeles after many years of collaborating with Icelandic artists aplenty out in Reykjavik — helped them to steer the track to the finish.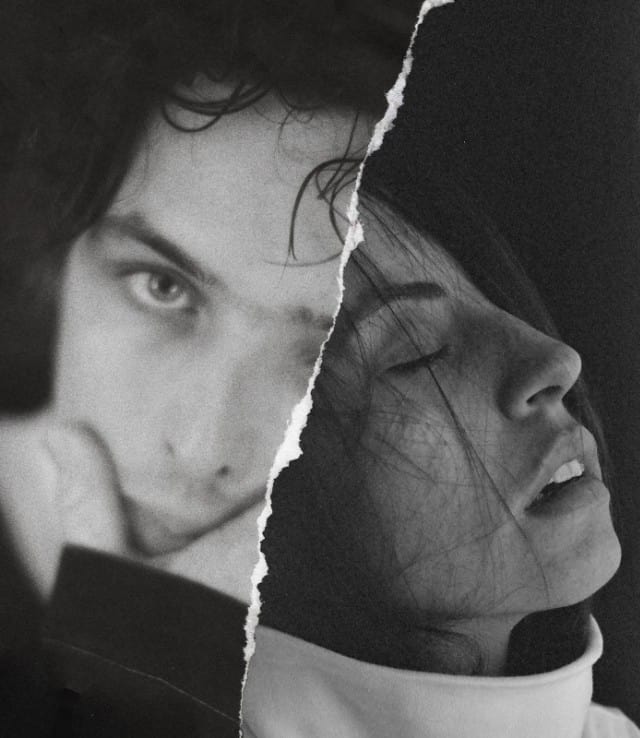 Of the mystical beat finally conjured for the song "Indifferent," Willaris says: "I wrote the instrumental as an experiment to see where I could take my music sonically. I wanted to explore it for film but also explore the more vulnerable side of Willaris. K." He knew he had something special on his hands as soon as the studio session began: "I melted when Sophie started singing the first line when we were recording."  As it turns out, the first line of the song was just the beginning. The rest of the song offers a penetrating tour of the state of emotional numbness the central figure in Gordi's lyrics endures. "All the stillness in all that repeats," she says, describing her futile attempts to better understand people in the outside world. "[It] seems to surface and wash over me. And I give you no apology. I am indifferent to you."
Gordi's close ties to Bon Iver are reflected vividly with"Indifferent," recalling the softness and eeriness of Justin Vernon's work. Although, while his songs are often musical constructions of pain and melancholy, Gordi's new songs instead explores the feeling of losing her grip on her own senses. Having long been "burdened by [my] self-control," her mind is now "deleting evidence [that] cannot be rewired." She is slipping out of self-consciousness and descending into a state of total apathy.
Willaris. K makes the most of his first-ever track to incorporate vocals by complementing Gordi's singing with "a layer of moody piano scales and melodic basslines." His music rises in intensity alongside the lyrics, notably as the "I am indifferent to you" refrain picks up towards the end, sounding more and more insistent and threatening every time it is pronounced. Then Willaris. K's work appropriately dwindles down to scattered keyboards in its final moments once Gordi has had her say.
Gordi has a busy year ahead of her, in between preparing for her new album, touring in America and Mexico, and raising funds for bushfire relief efforts through her music sales. She is also now a certified doctor, having recently wrapped up her medical studies after six years on the grind. But no matter how her dual passions in music and medicine play out in the immediate future, she can at least take comfort at the moment in knowing that she has just produced a certified quality track alongside Willaris. K with the alluring "Indifferent."
Listen: "Indifferent" – Willaris. K, Gordi
— —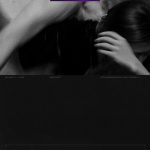 ? © Sniffers NZ
:: Today's Song(s) ::
:: Stream Willaris. K ::
:: Stream Gordi ::