The image I get when I think of high grade is a state of mind and bliss, that's true love.
– Marisa Hylton, AOSOON
There's nothing more pure in music than chasing a feeling: Something inspires you – it may strike while you're playing an instrument, or as you're walking down the street. At the start, it's not fully formed; it's just an intangible, barely comprehensible it. You take that indescribable gut feeling, and you see it through to completion: You bring it to life.
You create something out of nothing.
South London boy-girl duo AOSOON – an acronym for A Lot of Something Out of Nothing – chased one of those feelings to completion in creating their new single, "High Grade."
Listen: "High Grade" – AOSOON
---
A light, breezy piece, "High Grade" feels natural and organically-crafted, as if it prophetically came to AOSOON in a dream: Its words hold as much meaning as they do feeling, capturing an open and free 'spirit of love' in all its beauty, innocence and wonder.
AOSOON named that feeling high grade: "The image I get when I think of high grade is a state of mind and bliss, that's true love," AOSOON's Marisa Hylton says. Over easy, swaying acoustic guitar strums and an airy hip-hop-inspired beat, Hylton preaches from a deeply personal place, yet the sentiment is undeniably universal:
You give me fever
You give me electricity
You pour me sugar
You fill my store house
That's why I love you
That's why I care so much for you
Cause your love is like what
High grade, high grade
Love is the most amazing thing – it's really a combination of several feelings, isn't it? – and though folks often talk about how difficult it is to capture the ecstasy of love, AOSOON make it look all too easy. "High Grade" does away with the complications, the 'give and take,' the 'with or without you' notions, and sticks to the energy from whence all that other junk flows: Love is love.
The sky's the limit; there is no limit
Defining something, and then breaking free from the definition; "in a sense," that's really what AOSOON are all about. Marisa Hylton and Manny Folorunso don't let themselves be confined to traditional ideas of songwriting, traditional ideas of love – anything, really. Describing their music as "gangsta rap," the duo are very clearly having fun while pushing the envelope, combining disparate musical influences to create beautifully sweet music that hits home.
"High Grade" can mean whatever the listener wants it to mean, but no matter what, it's going to be something special. Go ahead: Let yourself relax for a minute; succumb to the song's sheer bliss. Add this song to your summer playlist and close your eyes as AOSOON's raw energy and love for life washes over your body. AOSOON are growing and developing as music-makers on a daily basis, so there's no telling what they will do next. We'll be keeping a close eye on them throughout the year, and you should too.
Atwood Magazine spoke to Marisa and Manny to better learn their take on "High Grade."
A CONVERSATION WITH AOSOON
Atwood Magazine: Great to meet you Marisa and Manny! How did "High Grade" come about?
AOSOON: Hey! Lovely meeting you too. "High Grade" came about in a really cool way actually. It felt like we were in a writing session with Bob Marley and he was like "hey guys, say this" and we were like "hell yeah man" in a real hippie kind of way. It was all very exciting.
I love the light texture of the song: It feels so open and free! Was that a conscious goal when developing this song?
AOSOON: No, there was no real thought to writing the song, the guitar pattern had a lot to do with that, it gave off a feeling. It was about pursuing that feeling you could feel inside, then the rest was easy. All you had to do was pick the words that best represented what the feeling was telling you; we instantly knew where we wanted to take it.
Actually, considering your entire repertoire, I think this might be your 'lightest' song to-date. It's so laid back - as is "City," for that matter. Is that laid-back feeling a new focus for AOSOON?
AOSOON: Yeah, we're in a new space now, we're constantly changing and experimenting. A lot has happened since our previous projects. I guess you could say we're in a more laid back, easy going sort of place right now. We've grown a lot and are a lot more understanding of the industry and other things in general. Our team's awesome too – that helps a great deal.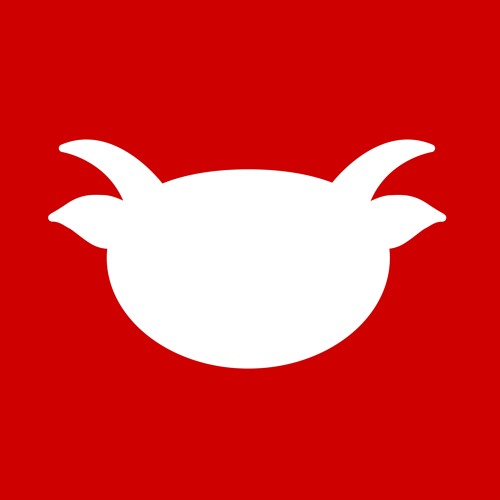 What sort of things are you focusing on in your new music, that differentiate it from your previous releases?
AOSOON: Mmm, we're constantly pushing musically. It's important for us as musicians to explore new things. Our previous EPs were very raw and minimal. Keeping it simple but still intricate was a real exciting way of sharing the songs we were writing then. Now we're in a different space so we wanted to capture some of that in our music. There's a lot more parts and layers to our music now, and we're writing about different things too. We've moved away from our lo-fi sound and into something bigger with more production quality. There's still hints of the older sound too, but it's definitely developed a lot and we're excited about it.
How do you approach new songs in general? Experimentation until perfection?
AOSOON: Songs are like babies: They're all very different and each child has its own strengths and weaknesses but they're all very much important and loved so it's really about listening and finding out what each child needs in order for them to be special. There's certainly a lot of experimenting happening; perfection is a tricky place to reach, but we try and get as close as we can.
Songs are like babies: They're all very different and each child has its own strengths and weaknesses
"You call me sugar, you fill my store house... Your love is like high grade." The song feels very organic - almost like it was written in one take.
AOSOON: You guys are good. You know, it didn't take long at all, it was all down in a few minutes. It all happened very quickly. It just seemed to flow out to be honest and that doesn't happen so often so it was a real gift. Organic is definitely our thing, we're both real hippies deep down so that's very important for us.
"High grade" sugar, "high grade" marijuana... Did you have any specific 'high grade' in mind? What sort of image does "high grade" conjure up for you?
AOSOON: Haha, yeah I like to smoke. it's definitely a big vice to me, but then I respect and understand people who don't smoke, you know? Like, non-smokers can be completely high grade too, just like people that smoke can lack that true high grade. The image I get when I think of high grade is a state of mind and bliss, that's true love.
Listen: "High Grade" – AOSOON
---
New love is always exciting - but love is complicated. I'm trying not to think this song is literally "sugarcoating" love, and the line "love is like war" helps me avoid that feeling. Marisa's voice nearly breaks as she sings that line: It's powerful, and I'm curious why, in such a light, lilting song, you'd throw in that line?
AOSOON: The line is actually "love is like what;" it's really more of an expression than anything. There was a period where we would say "what is what!" and it didn't really mean anything, it was more how you said it. It was all very natural, I guess that's what the song needed to give off that high grade feeling.
"A Lot of Something Out of Nothing." It's a great acronym - who came up with that name?
AOSOON: I'll give the credit to Manny! He said "what about 'a lot of something out of nothing'; AOSOON" and I was like "yeah, that's the one." I guess I had the initial faith in it, but by day three of having the name we knew we were onto something and it was time to mastermind some more.
Something I love about your music is that it tackles a lot of different subjects with what I feel is a fresh, open and honest perspective - I'm thinking about "Bread and Water" at the moment. What has been your favorite writing subject to date?
AOSOON: I love that you picked up on that! Yeah, I think we noticed we didn't have to just write love songs all day to be successful. We realised this early, you know our first songs together were "Under" and "Ghost," "Skinny Strong." So yeah, I guess our favourite writing subject is definitely about seeing beyond our current grind.
Listen: "Bread and Water" – AOSOON
---
How do lyrics impact the music you surround them with? How does music impact your lyrics?
AOSOON: One does not work without the other for us. We wanna make a great story in each of our songs. We want people to hear the stuff and make up their own stories because we captured a snapshot of this feeling that is available. Lyrics have to allow the music to talk on its own in-between and the music has to let the lyrics stir you, burn, lift you.
We want people to hear the stuff and make up their own stories because we captured a snapshot of this feeling that is available.
'Gangsta folk' is a cute description, but it's also a combination of two totally opposite cultures/worlds. How do you attack your musical influences to make them your own?
AOSOON: It is cute right? Haha, well growing up in London I feel we both individually were intrigued by what was around us on the outside world and took advantage of exploring the different cultures, embracing the idea of being open and choosing not to stick into one box just because it was the 'cool' thing to do. The idea about genres has definitely changed since then and we can fully use that to our advantage; we have fun making the music because we trust our tastes, I guess.