Every Friday, Atwood Magazine's staff share what they've been listening to that week – a song, an album, an artist – whatever's been having an impact on them, in the moment. This week's weekly roundup features music by NoMBe, Psychedelic Porn Crumpets, The Pale White, R.A.P. Ferreira, A Girl Called Eddy, Shootergang Kony, Estes, Rone, Yumi Zouma, CLT DRP, and Human Bloom!

— — — —
— —
:: "Heels" – NoMBe ::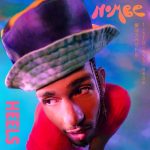 The Punchline: I'm falling head over "Heels" for NoMBe's new music.
The Pitch: Noah McBeth (known to most as NoMBe) has been one of my favorite music-makers over the past five years, wooing me with his debut singles "California Girls" and "Miss Mirage" before blowing my mind with his epic 2018 debut album They Might've Even Loved Me, which received a critical 10/10 rating. Few artists can captivate for a full hour – especially on their first full-length effort – but McBeth went above and beyond in crafting a nuanced, personal, and exciting space that he could confidently call his own. He promised to keep growing in new directions on his sophomore record, and already the three songs we've heard off April's forthcoming CHROMATOPIA follow through on that pledge. "Paint California" is a trippy, upbeat dance party; "Prototype" is a groovy, bustling R&B bop ready for those late, late night; and "Heels" is a funky, heart-on-sleeve earworm.
But you can take it out on me
And don't you dare hold back, no
I'm right here layin at your feet
So tell me what you're waiting for
Go on put your favorite heels on
So go on put your favorite heels on
Go on put your favorite heels on and walk all over me
Originally written by fellow Cali-dweller Art Johnson and then reproduced and re-written by NoMBe, "Heels" is a sterling collaborative effort that finds McBeth baring his deepest pains in a passionate apology. " At its core 'Heels' is about guilt," the artist explains. "It's about accepting the painful consequences for your actions. Understanding that you have caused someone you care for pain and therefore deserve for them to "walk all over you."
How many apologies sound this good? "Heels" is upbeat, an infectious and charming pop song full of lush harmonies, phat n' fun bass lines, and wicked guitar licks. CHROMATOPIA is shaping up to be a far more colorful, immediate, and pop-sounding album than its predecessor. With the mind of NoMBe at the wheel, there's no telling what we might hear next – but I can guarantee that it will light a fire inside all who listen. Once again, I'm head over heels.
:: Psychedelic Porn Crumpets ::
In a world of artists DBA like, "xXanexGraveyardx" (misspelled for some obscure marketing reason), Johnny T., and Mahlarkyee, the Psychedelic Porn Crumpets are having fun with it. I'm being largely facetious as many of the artists drawn from this mold are fantastic, but as a firm believer in the strength of the age of internet culture where you would just post a gif of GIR from Invader Zim with glittery taco assets and instantly go viral, a name like Psychedelic Porn Crumpets goes a long way in drawing me in, and their music is even better than that.
The Crumpets are another gift from Australia in the lineage of King Gizzard and Tame Impala. They have the energy of early Arctic Monkeys, and the champion swagger of the best Kasabian tracks. Their vocalist has a comparable expressive range and cadence (read: large and full of personality). Their sound is raucous and technically masterful without losing a drop of soul. They're able to switch effortlessly from pure fun tracks like the sashaying "Marmalade March" in three to my personal favorite, the angst ridden "Hymn for a Droid." Start with High Visceral [part 1] and I think you'll agree that America's #1 priority should be reverse engineering Australia's psyche rock tech. These guys rule.
:: "Polaroid" – The Pale White ::
Towards the end of 2019, The Pale White completed a career-changing, sold-out UK tour. Now, the Newcastle-based rock trio are back with "Polaroid", the first track from their upcoming début album. Well-known for their signature, all-consuming guitar riffs and staccato rhythms, The Pale White have not disappointed with their new single. On 'Polaroid', the band mix melancholy lyrics about the past with high-energy drum beats and confident vocals, creating an infectious track that's energetic enough for any festival moshpit. 
With an undeniably imposing sonic presence, it's unsurprising that The Pale White have received praise and support from NME, The BBC, and rock royalty, The Libertines. This year, the band are set to release a whole host of new music, premiere their début album, play multiple festivals, and secure their place as the UK's most exciting new rock band.
:: "LEAVING HELL" – R.A.P. Ferreira ::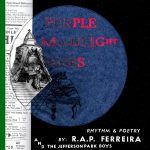 "LEAVING HELL" is the second single off of R.A.P. Ferreira's upcoming album, Purple Moonlight Pages. R.A.P. is the new project of Milwaukee artist Milo, who released his last album under that name in 2018. The song, like so much of Milo's old work, and now R.A.P. Ferreira's new work, features a mellow and jazzy background featuring horn stings and a sturdy drum beat, clever and witty lyrics, and a neat animated music video to couple with it. I wasn't a huge fan of the first single in preparation for this album, Doldrums, but "Leaving Hell" has brought back my interest. 
:: Been Around – A Girl Called Eddy ::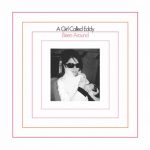 Erin Moran—who goes performs under the name A Girl Called Eddy—hasn't really been heard of since 2004's EP, The Long Goodbye. A 2018 collaboration with FUGU reminded us that she still had the swinging style we loved in the early 2000s, but January's Been Around has made us truly realise how much we've been missing. 
Vulnerable, soulful, and not really sounding like anything else around, A Girl Called Eddy has captured that rare, vintage feel that many artists attempt to but few can. Not to overstate, but what Amy Winehouse captured on Back To Black, Moran has caught here. Whether it'll get the same recognition is a different story but make no mistake, Been Around is a nostalgic, engaging listen that'll have you crooning all year. 
:: "Industry" – Shootergang Kony (feat. Lil Bean) ::
Shootergang Kony continues to prove that he is one of the most versatile hip hop acts from the charismatic west coast underground. His previous projects illustrate a radiant confidence that reminds me a lot of early YG. Kony's newest album Red Paint Reverend showcases a stark clarity within multi-faceted songwriting. He's either coloring a vivid picture of personal affliction, turning up with water on his neck, or detailing overarching themes about companionship and black incarceration. 
"Industry" falls in the celebration camp. It's catchy, melodic, and riddled with swagger from front to back. Much like a lot of Kony's music, it's sunny on the surface, but intensely melodic in its chorus. It's almost as if something bad could happen underneath the banging drums and vibrant keys. He keeps listeners on the edge of their seat as he gallops through Cali's neo-noir aesthetic. Red Paint Reverend will surely gain a wide-ranging audience. 
:: "Arizona" – Estes ::
Memphis native and multi-instrumentalist Estes entered the stage in 2018 with his EP July, which premiered on Atwood Magazine. Since then, the emotive songwriter speckled single releases here and there, but this past December, Estes dropped "Arizona" which reminds us of his delicate, enchanting craft. Filled with fairyland keyboard flurries and electronic embellishments, "Arizona" dazzles with delightful production and intimate lyricism. The overwhelming strength of the track resides in the reflective songwriting. "Arizona" outlines Estes's struggle with mental health, the cyclical conversations with his inner mind, and his dependency on other people. We follow line to line as thoughts and feelings jumble, intertwine, and separate; near the end of the melody, Estes arrives within the neighborhood of clarity. This wistful and charming number easily earns a place within the home of my favorite folk-pop tunes.
:: "Babel" – Rone ::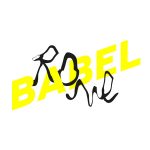 The collaborations that French electronic artist Rone embarks on lead to extravagant pieces of music that defy the electronic music scene norms. The latest collaboration with the Ballet National de Marseille exemplifies this fact with the utmost sincerity and beauty. "Babel" is a cacophony of sweltering melodies that bring about an almost ethereal presence to the track. The way it builds and grows only enraptures listeners further with each note hit. The violin and synths coalesce into a magnanimous marriage of sound that erupts near the end, creating an experience that will leave one breathless.
The song is a part of his upcoming album Room With A View which also doubles a performance the Théâtre du Châtelet in Paris will be hosting. "I wanted to translate an energy, a feeling of urgency just with organic sounds of violins and synthesizers. The first demo had a cinematic side to it that I liked, but it was when I took part in the first rehearsals that I understood the direction 'Babel' was going to take," explains Rone. The performance begins March 5, but for those unable to attend, the album will release April 24, and with it an experience that will surely provide 2020 with one of its greatest marvels. 
:: "Southwark" – Yumi Zouma ::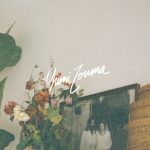 I am usually drawn to songs entitled with names or places, and Yumi Zouma's "Southwark" was no different. From the first note, this song transported me into a golden windows-down dream with its synth-pop bounce and simple yet poignant lyrics. While the verses tell a sort of story, the chorus is refreshingly clear and impossible to miss, repeating the line "oh, I am imperfectly yours" over and over again, lending the listener a moment to meditate on the relationships in their own life; it definitely did for me.
"Southwark" is the third single from Yumi Zouma's upcoming album Truth or Consequences, set to release on 3/13. Until then, it's safe to say I'll be hitting the repeat button on "Southwark" quite frequently. 
:: "Where The Boys Are" – CLT DRP ::
Brighton-based electro-punks CLT DRP celebrate their signing with iconic local label, Small Pond, after catching ears and turning heads with their frenetic and often confrontational music. "Where The Boys Are" is a masterfully orchestrated cacophony that capitalises on the foreboding atmosphere, only to apply even more tension with each passage. The crescendo comes when vocalist Annie Dorrett shares the performs the titular phrase like a battle cry.
The video adds a dark, secular storyline to the track and plays out like a dramatic feature film. An element of genius comes into play with the visual concepts building around the musical themes by dropping you into a blood curdling narrative and pulling you out soon after, with little to no context.
:: "Colors on You" – Human Bloom ::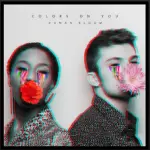 Chicago duo Human Bloom (Jackson Shepard and Imani Williams) have released a new single, following last year's psychedelic neo-soul track "Capillary." Co-written by the pair, "Colors On You" is a slow burn explosion of sound and color. Guitarist Shepard lends his vocals to the song this time around, his subtle tone complementing Williams' pitch-perfect belt. They trade vocals between verse and chorus, making the song a delicate balancing act between quiet introspection and Williams' tired, resentful declaration of the chorus: "I wasted all my colors on you / I finally found what's killing my youth." Both musicians' jazz training comes shining through the intricate melodies and chord progressions, but the song's beat and production makes it an accessible and incredibly catchy R&B track. Human Bloom make beautiful, sophisticated music, and I am waiting excitedly and impatiently for a new album. 
— — — —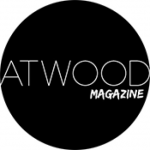 ---
:: This Week's Features ::