Montreal singer/songwriter Sophia Bel opens up about her honest and unfiltered debut album 'Anxious Avoidant', a refreshingly raw soundtrack to reckoning and reflection that runs toward, not away from intimacy and commitment.
Stream: "All F#*king Weekend" – Sophia Bel
---
No closure to set me free, so tired of the same routine. If my heart could turn to stone then I might make it on my own, but it's stuck on my sleeve…
– "You're Not Real You're Just a Ghost," Sophia Bel
Achingly intimate with an angsty edge, Sophia Bel's debut album is a lesson on the beauty in vulnerability.
Built on candid, unfiltered honesty, youthful energy, a yearning to connect, and a need for release, Anxious Avoidant runs toward, not away from intimacy and commitment. It's a record without any pretense, with neither an agenda nor a mission aside from expressing a young artist's heart and soul in song: Passionate, dramatic, and unapologetic, it's a refreshingly raw soundtrack to reckoning and reflection that promises to enchant, dazzle, and inspire all of who listen.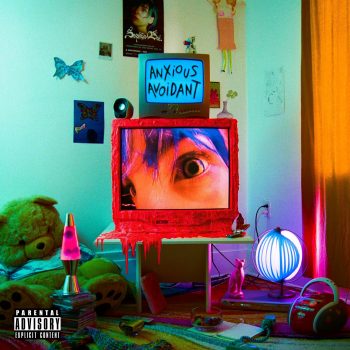 When you talk to your best friend
Do you call me your girlfriend?
Can we hang all f***ing weekend?
Cuz I've been busy but I'll take time for you
When a storm hits, I wonder
Would you come to my bunker
Or keep chasing more thunder?
'Cause I've been burned enough it's nothing new
I'm not trying to be possessive
I just need a clearer message
Spell it out, what it means to you
Can we drive miles away from anything we know?
Fly away in your convertible?
Guess I could go by myself, 'cause I won't bring nobody else
– "All F#*king Weekend," Sophia Bel
Released April 15, 2022 via Canadian independent record label Bonsound, Anxious Avoidant is the stunning and long-awaited debut album from Montréal-based singer/songwriter Sophia Bel. Active since 2016, Bel is a proud "real 90s kid" inspired by everything from early aughts pop and emo-rock, to pop-punk and beyond. Her own releases have run the gamut of genre, sound, and style as well, with her earlier songs adopting an electronic, hyper-pop, and trip-hop sound, while her new album tends to lean on a blend of alternative, indie pop, and pop-punk influences.
"I have been writing songs for most of my life at this point," Bel tells Atwood Magazine. "Through the years I went through many phases of self-exploration. I wanted to disassociate myself from my past identity; as a child and teenager I felt like a loner and I held onto a lot of shame. It was fun for me to explore musical styles that I thought would be deemed "cooler." I was searching for people's validation. From jazz school, too much partying, to learning to produce with a more electronic and trip-hop approach, it was great fun exploring all of those different styles. Today, after letting go of the shame I felt about my past and practicing compassion towards my inner child, I have fallen back in love with my roots, which have always been vulnerable, honest and catchy pop. This album was truly a full circle moment for me."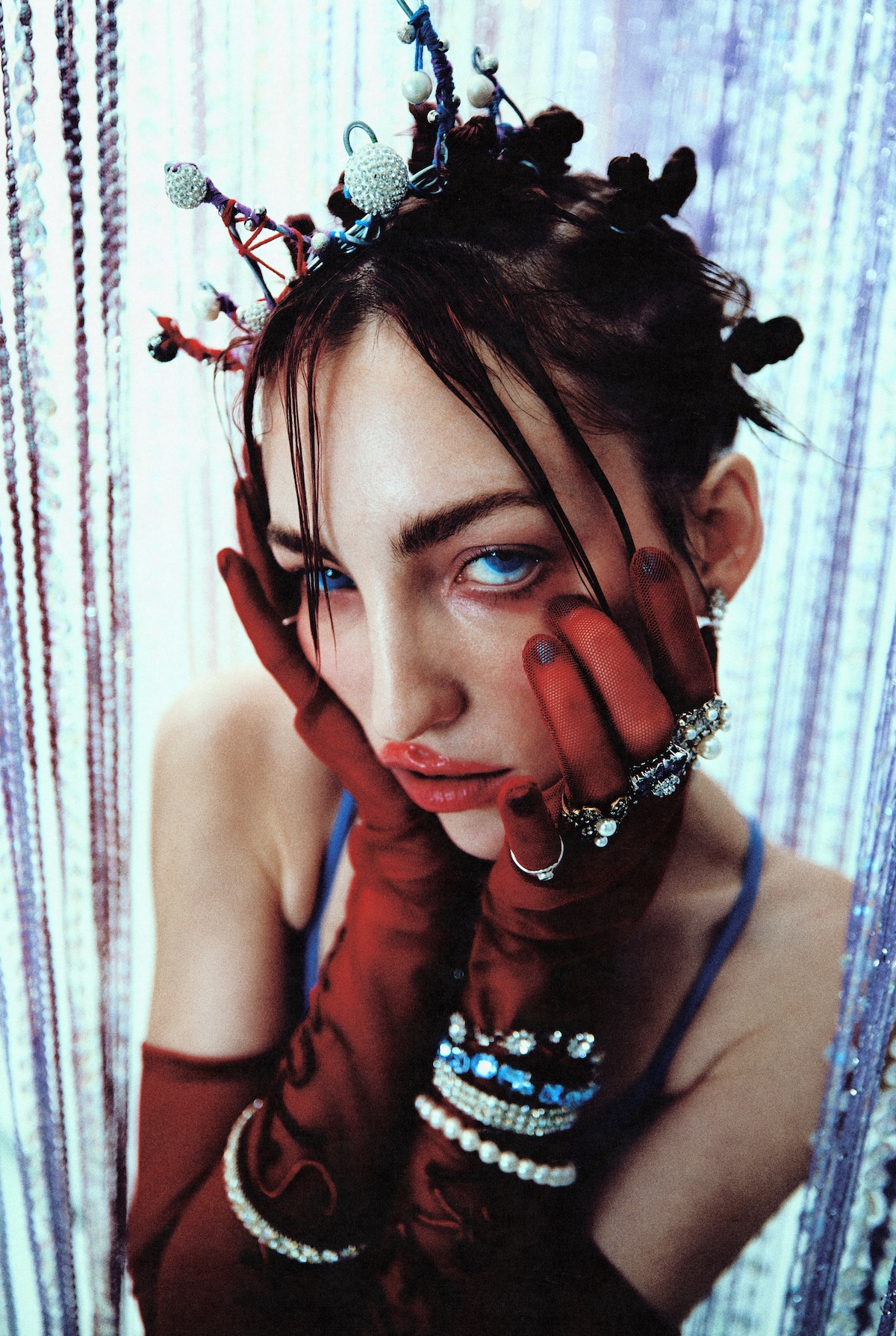 In short, Sophia Bel isn't the kind of artist you can put into any one box – nor should you want to, with music this singular.
What can be said of her, however, is the authenticity she brings to every aspect of her art: Bel's songwriting is confessional and cathartic across the board, full of compelling reflections, heartfelt conversations, moments of truth, and moments of strain.
Bel likens her album to a diary, and the songwriter process to therapy.
"Anxious Avoidant is a collection of diary entries that I wrote during the last year or two," the singer/songwriter says. "In my process of self-reflection I grew more aware of myself and I worked on my sense of affirmation and my ability to be vulnerable, so naturally it infused into my music. This was a very therapeutic album for me to write. I wanted to create something authentic and transparent and I wanted to let the songs be fluid up until the moment we recorded them. It was a dream to record because we got to do it all in one week, far from the city, with the beautiful synergy of playing simultaneously in a large space. What was magical for me was seeing how my songs, which started out as just stripped back skeletons, grew into a playful, angsty and sensitive little world that we captured as the frogs croaked in the night."
"Anxious Avoidant is the most vulnerable body of work that I will have ever shared with the world," she adds. "It is a collection of emotions and states of mind that are very honest and unfiltered. It expresses sides of myself that I am not always proud of. Looking back at what I wrote during the last year, I see myself projecting my hopes and dreams onto other mortal humans, I see a girl who seeks happiness outside of herself, I feel the infatuation that I mistook for real love. I also see how far I've come in learning to communicate, being vulnerable, setting boundaries and growing out of the victim mindset."
When I was younger it was very comforting to have artists expressing their vulnerability, so in that sense I hope [others] will relate to this open diary.
---
For Bel, the process of writing, recording, and releasing Anxious Avoidant has been one of intense self-discovery, as it relates to both her music, her lived experiences, and her feelings. In a recent Instagram post, she expanded on the wealth of personal content that comes to life in these eleven songs:
"I feel very vulnerable in sharing this body of work because I am pouring out many emotions and inner dialogues that I do not always feel proud of," she writes. "I wanted to express these feelings, despite them being unhealthy at times, because I can't go on living life adapting to everyone out of fear. Only by exposing my true self will I attract the people in my life that are right and compatible with me. As we grow and get to know ourselves, sometimes we drift apart. And as painful as it is, it is still growth. Some of these songs I wrote in very happy, euphoric times, but in retrospect I see my lack of feeling whole on my own, my desire to belong to someone, and my desire for them to want to belong to me. I see myself projecting my hopes of eternal love and my unrealistic fantasies onto mortal human beings. This being said, I want to believe that it is okay to be human, to have irrational needs, to never fully be free of your inner child. I want to grow, I want to live in a state of awareness, I want to feel whole and have the space to love unconditionally, free of the pain that my ego insists on holding onto. I want to learn how to let go of what doesn't serve me. But, in the meantime, I also want to feel okay with myself, flaws and all, as I am in this instant, and I want YOU to do the same."
This uninhibited freedom extends to every facet of Anxious Avoidant, including the album's name. Anxious avoidant attachment, known as avoidant attachment in adults, is a disorder characterized by social discomfort and avoidance of interpersonal contact according to Mayo Clinic. "Someone who has avoidant personality disorder avoids intimate and social contact with others. People with this condition may be extremely shy, fear ridicule, and be overly concerned with looking foolish."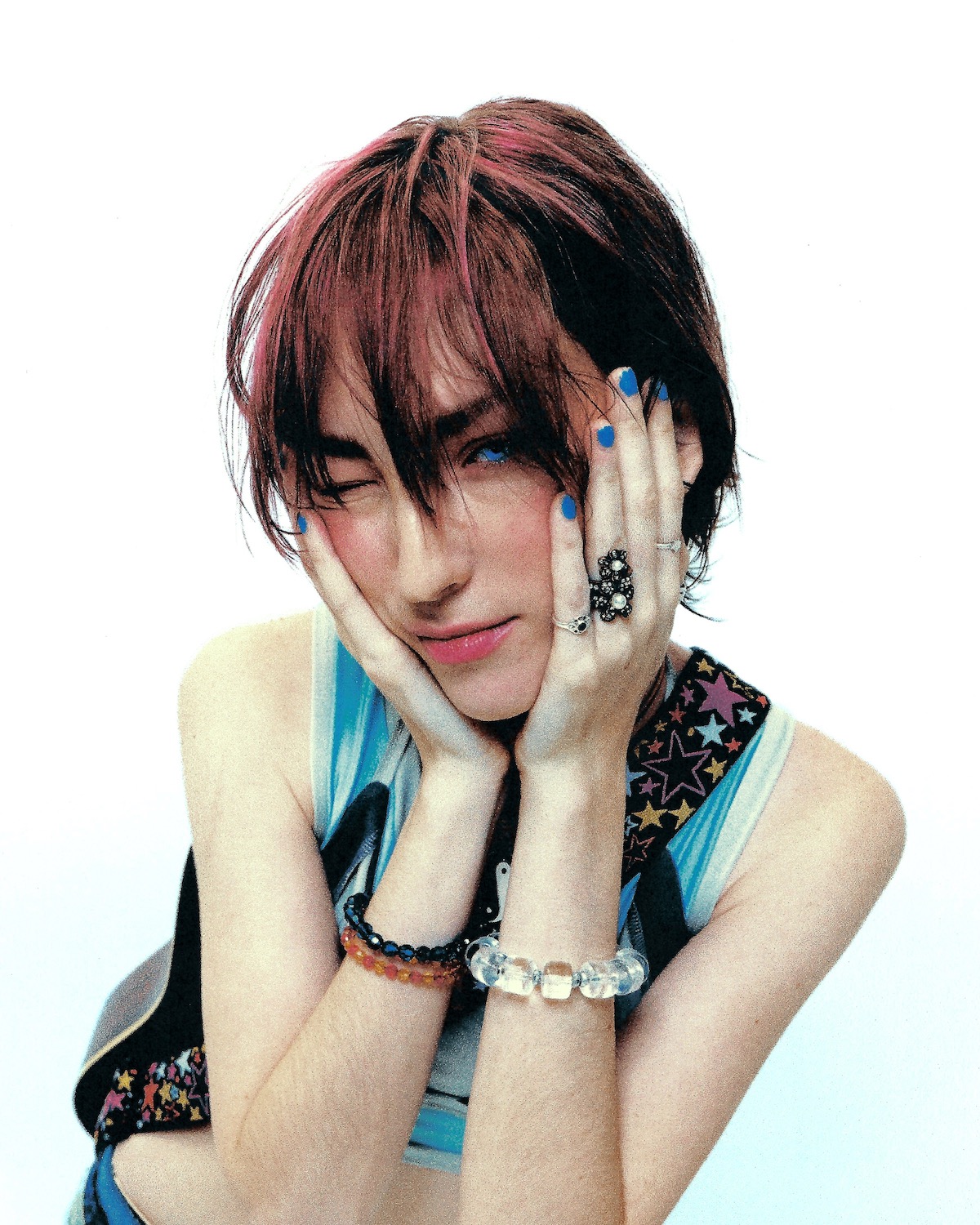 For Bel, the album title is not only a faithful descriptor of the music within, but also it's one more means of asserting control of her world and fully owning her truths by recognizing and embracing these aspects of herself that manifest in her work.
"In my process of growing more aware of myself, I realized that the way I navigate relationships, whether it be friendly, work related or romantic, was riddled with a paralyzing fear of abandonment," she says. "It presented itself through my inability to affirm myself, set boundaries and express my needs. I became interested in attachment theory because it helped me understand relationship dynamics and the reasons behind how I navigate them."
I thought 'Anxious Avoidant' was a good title because it encapsulated all the emotions and realizations I talk about in my album.
When we wake up on Monday
Will it rub you the wrong way
Are you tasting my heartache
I don't mean to throw it onto you
Don't you come pick up the pieces
I can lick my wounds, I mean it
Lemongrass burning fast
Heart attack
Can we drive miles away from anything we know?
Fly away in your convertible?
Guess I could go by myself 'cause I won't bring nobody else
I'll give you space I'll dream of you
I'll give you time to miss me too
I'll paint a picture of the moon
– "All F#*cking Weekend," Sophia Bel
This undeniably vulnerable quality is inherent from the moment Anxious Avoidant starts, with opener "All Fucking Weekend" hitting the ground running with a rush of confessional desire and doubt set to what Bel hersel`f cheekily calls "some angsty screaming with a cliché pop punk countermelody."
"My favourite song on the album is 'All Fucking Weekend,'" she beams. "When I wrote it, I thought it would be a soft acoustic ballad. When we started jamming it in the studio, it brought out a fire in us and turned out to be an angsty pop punk anthem."
The album only gets angstier, moodier, and more colorful from there: Highlights range from the pulsing, new wave and punk-influenced "You're Not Real You're Just a Ghost," the sweetly tender ballad "I Won't Bite," the pop punk anthem "2AM (And I Did It Again)," the achingly visceral and wistful indie folk outpouring "Choke," and the high-octane, energetic upheaval "I Don't Need My Space."
As a lyricist, Bel cites two particularly special lines that resonate for her. "In 'Just Like a Glove' there is a lyrics that goes: "Just like a cat stuck in the bath, drowning with no time to relax. Learning to swim in someone's storm could never find my final form." I wrote this song when I was learning how to grow out of my people pleasing pattern. I also have a soft spot for the beginning of 'Choke': "When you touch my soul, honey make sure your hands aren't cold." I feel like it's such a sweet and vulnerable image that evokes a fear of vulnerability."
---
It's easy to relate to Anxious Avoidant's unfiltered honesty and unapologetic intensity.
Sophia Bel has excelled at sharing her full self and her true self on a spectacularly in-depth and intimate debut album that revels and recoils, dwells in impassioned depths and soars on life's oft-fleeting, yet nonetheless meaningful highs. By the time she bows out on her sun-kissed, acoustic closer "I Promise I'll Stop Running from the Light," Bel has surrendered her full self in song; she's given all she could, and that pays off for listeners just as it does for the artist herself.
"[I've learned that] it's okay to be human in all of your vulnerability," Bel shares, "and it's okay to express your needs and boundaries."
In learning to let go, Sophia Bel has found her voice.
Ready to jump
Ready to dive
Bring on the waves
Bring on the fight
Taking control of this four-wheel drive
You were sleepless and paralyzed
But now you finally feel like you never want to die
– "I Promise I'll Stop Running from the Light," Sophia Bel
This is easily one of 2022's standout debuts. Experience the full record via our below stream, and peek inside Sophia Bel's Anxious Avoidant with Atwood Magazine as she goes track-by-track through the music and lyrics of her first full-length album!
— —
Stream: 'Anxious Avoidant' – Sophia Bel
:: Inside Anxious Avoidant ::
— —
"ALL FUCKING WEEKEND"
You know that feeling when you really like someone you've been spending time  with but you're unsure where you both stand in relation to your relationship? It's the confusion, it's the anticipation, it's the eagerness to tell the whole world how in love you are but you don't want to suffocate someone and push them away.  What really makes this track special to me is how we ended up messing around with the ending, exploring a dynamic tempo change and some angsty screaming with a cliché pop punk countermelody.
"YOU'RE NOT REAL YOU'RE JUST A GHOST"
Communication is a very valuable skill. I never knew, until relatively recently,  how ill equipped I really was in terms of affirming myself and my boundaries,  communicating adequately and practicing self love. In this day and age, it has  become so easy to move fast and cut the chord ever faster. We have become used  to hiding behind our screens. Texting is definitely not a breeding ground for  vulnerability. "You're Not Real You're Just A Ghost" is something I wrote when I  was frustrated with the feeling of not being allowed to say anything when I felt  someone pulling away with no explanation. I hadn't learned yet how to hold  people accountable for disrespecting me so I put it into a song and moved on.  When CRi and I made this song, he handed me his guitar and I just jammed a  couple simple chords while he created one of his trademark drum beats. The song  popped into my head very spontaneously and it sort've wrote itself. I had a  bittersweet feeling that I might never top the simple yet specific expression and  catchiness of this song.
"LONELY AFTER CURFEW"
It was during the curfew that we had in the winter and spring of 2021 in  Montreal. It must have been a Friday or a Saturday, and I was experiencing a  little bit of FOMO. The boy I had been wanting to spend more time with left  shortly before the curfew, it was a beautiful evening, I was stuck alone at home  feeling a mixture of shame and boredom. The song is about co-depency and my  lack of feeling like a whole person. I just wanted to be one with that idea of a  fairytale love. I wanted to indulge in the warm fuzzy feeling and I wanted it then  and there and every night and every morning and happily ever after. This song  felt like a mixture of pop punk melodies with a country twang and relatability. It  was fun to explore this progressive pop country sound.
"I WON'T BITE"
This song is a bunch of butterflies about to make your stomach explode. When  you just want take that warm feeling and trap it in a little bottle and take it  everywhere you go and take a sip whenever you are hit with the mundanity of  reality. I think it was the first time I felt such an overwhelming amount of feelings  for someone and the thought of it being temporary was too difficult for me to  process. We started out with Christian Sean and I recording the guitar and vocals  at the same time, in the same room, which limits us to get that one take  recording. I like how it doesn't give us the option of making those small edits that  we tend to make in this day and age, in constant search of perfection.
"EVERYTHING I TOUCH FALLS APART"
I remember that the chorus of this one popped into my mind very spontaneously.  It was one of those hooks that just writes themselves in a couple minutes (those  are always the best ones). There is something very cynical about this song, an  exasperation in regards to an unlucky series of failed relationships. An inability  to be vulnerable and take chances. I then wrote the verses as I was hitting more  road blocks, growing more aware of where my difficulties in relationships  stemmed from, not really seeing any way out. It's a song about being your own  worst enemy.
"2AM (AND I DID IT AGAIN)"
In my process of learning to affirm myself, I came to the realization that I had  never been able to say the sh** I wanted to say. It was always too scary, my  questions were always off limits. I didn't know my boundaries, because pleasing  everyone was more important than loving myself. I think that this is part of why  I started writing songs in the first place. It brought me a feeling of self expression,  even though the message never made it's way to the recipient. I wrote 2 AM  when I realized I had to stop isolating myself to write my feelings in my diary and  actually learn how to speak loudly and clearly. We gave this song a stoner rock  garage sound which brings out the frustration and feeling of needing to break  away from something.
"I DON'T NEED MY SPACE"
This song was originally called "Anxious Avoidant", which I later decided was a  good album title. I was tired of trying to be the cool girl that is afraid of having  needs. When we learn to be our authentic selves, we start inevitably attracting  and surrounding ourselves with the right people. I am not always proud of my  need for reassurance, my anxieties and my clingy side, but I can't pretend like  it's not a part of me. Learning about my attachment style was a way for me to  feel more normal and less alone. I originally sang the strange vocal hook with the  intention of making it a guitar solo, but I grew attached to the quirky playful  sound of air guitar type riff. I had to trust my gut with this one because not  everyone in my team was convinced!
"CHOKE"
Choke is a song about fear of vulnerability and fear of abandonment. It's the  uneasiness you feel when you let yourself get attached and you know that you are  giving someone the power to hurt you. It is one of the first ones that I wrote on  this album and I feel like it set the transparent and fragile tone for the whole  thing. It's also the song that made me fall back in love with writing with my  guitar and a notebook. It gave me a full circle feeling of returning to my teenage  roots of emo acoustic songwriting.
"I ONLY WANT YOU CUZ YOU'RE MEAN"
I have a pattern of being almost exclusively emotionally intertwined with  unavailable people. There's something about someone being difficult to read that  just ignites a fire in me. I think it has to do with my search for approval, and this  approval becomes more valuable when it's hard to obtain. "I Only Wan't You Cuz  You're Mean" states that enough is enough, you can keep your crumbs. It holds a  special place in my heart because it's actually the first song that I put out that is  literally all produced by me, from start to finish. I love the wonky clownish  arpeggiations and noisy guitar recording.
"JUST LIKE A GLOVE"
I think that this is my favourite song on the album. It's hard for me to listen to  because it captures such a pure and joyful euphoria of being in love. It's about  finding someone that you feel like you don't need to adapt to, and that don't wish  to change. I spent a long time adapting to people, but pleasing everyone is a  moving target and a losing battle. When we recorded it in the woods it took such  a dreamy and ethereal turn. I stepped outside for some air and I loved how the  frogs sounded with the music, so we decided to immortalize the magical moment.
"I PROMISE I'LL STOP RUNNING FROM THE LIGHT"
Someone told me that there came a time in their life when they decided to stop being a victim. It really resonated with me, because I became aware of how my victim mindset was not serving me. I wrote this song in a moment when I decided  to take control of my life. I stopped smoking weed and I let myself feel everything. We did an outdoor recording and I really like how the birds bring me back to that  sunny morning in the woods.
— —
— — — —
? © Will Arcand
:: Stream Sophia Bel ::
---