Every Friday, Atwood Magazine's staff share what they've been listening to that week – a song, an album, an artist – whatever's been having an impact on them, in the moment. Here's this week's weekly roundup!
— — — —
— —
:: "Call the Night" – Luna Bay ::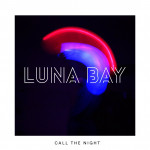 Luna Bay have an amazing knack for crafting anthemic choruses that feel purpose-made for filling the cavernous expanse of colossal venues. Clocking in at just over three minutes, "Call the Night" effortlessly interweaves scintillating guitars with ingeniously engrossing lyricism to form a track that's nothing short of enchantingly enticing. Luna Bay's effervescent energy, that they fully unleash in their astonishing live sets, infiltrates every single inch of this track, serving almost as an alluring invitation to see them live.
Thankfully, the band will descend upon Camden Rocks Festival at the start of June for what's destined to be unmissable set. Testament to their extraordinary live prowess, the band will also headline an 800 capacity Scala in November, a huge, and well-deserved, step-up from headlining the 150 capacity The Social less than two years ago.
With "Call the Night", Luna Bay manage to embody both an unbridled drunken fieriness, where anything seems possible, and an all-consuming emotional despondency, that sometimes inevitably accompanies a seemingly endless night out. Having clocked up over 6 million streams with just 5 songs thus far, it's evident that Luna Bay are destined to be the next big thing in British Indie.
:: "Human" – In Mirrors ::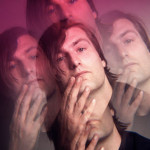 Johnny Jewel's Italians Do It Better label is a source for shimmering synths that swelter and caress listeners' ears with a gentle touch. Newcomer In Mirrors retains that signature style while also adding in a distinct vocal flair on their latest track "Human." It's a grand yet slow-burning track that is equal parts ethereal and booming. The synths clash gorgeously with guitar melodies and create these sonic soundscapes that pulse with excitement. The dreamy aroma surrounding the track makes its way to the video as well, allowing the track to gain a heightened experience, almost like the video and the standalone track offer two varying encounters, both of which will dazzle, seduce, and thrill those who decide to experience it themselves.
:: "I Lost a Friend" – FINNEAS ::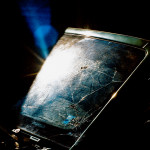 FINNEAS has done it again. On his first release since "Claudia", FINNEAS tackles a subject he's stayed away from so far: the loss of friendships. O'Connell has mentioned in previous interviews how, since him and sister Billie Eilish's schedules have gotten busier and their notoriety increased, interactions with previous childhood friends have changed, and for the first time ever we hear these thoughts expressed in song. The single's artwork is tragic, beautiful, and poetic: shattered glass reflecting an almost blinding light in an otherwise dark room. Like with the artwork, FINNEAS turns the painful, grieving process of losing a friend into something beautiful in "I Lost a Friend". The piano and FINNEAS' voice work beautifully to convey sorrow, and the explosive choruses reflect, sonically, the intensity of the emotions he felt at the time. Losing a friend is a complicated thing to go through, how do you process the feeling of losing the person you thought was going to be by supporting you, crying, and laughing by your side after everyone else was gone? But alas, FINNEAS puts it all into words better than anyone else can using incredibly poignant imagery:
I lost a friend
Like keys in a sofa
Like a wallet in the backseat
Like ice in the summer
I lost a friend
Like sleep on a redeye
Like money on a bad bet
Like time worrying about every bad thing that hasn't happened yet
There's something very beautiful about allowing yourself to be swept away by a song, and FINNEAS has a knack for tugging at our heartstrings and healing our wounds with his music, "I Lost a Friend" is the perfect example of that. Like everything that O'Connell creates, it's beautiful and honest and leaves you yearning for more of his music.
:: Ventura – Anderson .Paak ::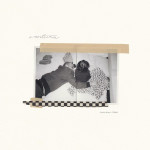 Like many others I know, I was disappointed in last fall's Oxnard. It lacked the warmth of Malibu, that sweet spark I loved so much about Anderson. I needed something else. Imagine my surprise and glee on the day that Ventura was released: I don't follow .Paak on social media, and somehow managed to miss every announcement regarding the upcoming album. Needless to say, Ventura does not disappoint. It's his most mature album to date, filled with energy and soul, as well as boasting an incredible roster of guests: feature king André 3000 makes a grand entrance on track one, in addition to Smokey Robinson (!!!), Brandy, Lalah Hathaway, and more. The album is filled with everything I've come to love about Anderson .Paak – the endearing rasp of his voice, the surprising musical choices, the tongue-in-cheek lyrics, and the genuine ones. In 11 songs, .Paak creates a groove-filled, danceable album that I'm sure will be making the rounds in my car this summer.
:: "Balance ton quoi" – Angèle ::
Pop culture feminism isn't anything new but it currently feels more prevalent with the female empowerment vocalised through social media, technology-intensified consumerism, and a fascination with nostalgia (notably the revisiting of icons from past eras now celebrated by new audiences). It can feel shallow, stylised, an easy way of creating the impression that you're being revolutionary. Because of this, it's like there's feminism and then there's equality- the former being branded, glossy, while the latter is the real hard fight for change. But there isn't necessarily anything wrong with this bombardment of empowerment. Whether genuine or not, the more a message is spread then the more perceptions change.
I'm learning French at the moment (expanding on the basic level learnt way back at school) and have found myself listening to Belgium singer-songwriter Angèle a lot recently. Her debut album Brol, released last year to praise (winning the Album Révélation of the Year at the Victoires de la Musique), is a reaction to everyday society presented through pop catchiness. 'T'es tellement seul derrière ton écran/ Tu penses à c'que vont penser les gens/ Mais tu les laisses tous indifférents' she sings in "La thume", a critique of Instagram, while "Ta Reine" is her speaking out against homophobia and "Balance ton quoi"  is centred around women's rights.
Même si tu parles mal des filles
Je sais qu'au fond t'as compris
Balance ton quoi
Un jour peut-être ça changera
"Balance ton quoi" was written last year in response to #BalanceTonPorc, the French version of the #MeToo movement. In the song, Angèle asks questions such as 'Oh, tu parles de moi? C'est quoi ton problème?' and observes things like 'Y'a plus d'respect dans la rue, tu sais très bien quand t'abuses.' The mood is uplifting, fun and laid back in a sunny kind of way, as though spreading the optimism that can come with fighting the patriarchy.
:: Anger Management – Rico Nasty & Kenny Beats ::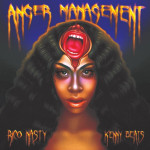 It's rare to come across a rap album that has the same frills as a hardcore record.  On Anger Management, Rico Nasty is as confrontational as Henry Rollins was in his Black Flag days.  As soon as the beat kicks in on "Cold," it should fill you with the same fury that listening to Birds in Row does.  Kenny Beats makes the sort of instrumentals that make you want to roll up your sleeves and throw punches.  Even on the Jay-Z sampling "Hatin," this is a rapper in a league of her own.  The closest comparison could be Denzel Curry (who showed he has similar chops on a great "Bulls on Parade" cover), but even he isn't as consistently in your face as Nasty is.
:: Active Listening: Night on Earth – Empath ::
The feral debut album from Philadelphia noise-pop band Empath is the invigorating burst of energy that music needs right now. In Active Listening: Night on Earth, the four-piece cohesively weave one song after the other with distorted guitars, electrifying keyboards, and drums that thrash so hard you'd expect them to break. Their high intensity is accompanied by Catherine Elicson's static, fuzzy vocals that add a supplementary and stimulating layer of noise. The chaos of their music is balanced with gentle synths and faint sounds of nature including chirping birds and howling dogs. With an introduction this exhilarating, Empath is sure to take us on a wild ride throughout their future.
: "Lonely As You Are" – Charles Bradley ::
Charles Bradley offers one of the strongest soul songs of the year with his newest posthumous track "Lonely as You Are." It's honestly hard for me to describe this track as anything else other than heartbreakingly beautiful. His vocal performance leaves me stunned, each lyric being sung carrying with it an emotional pain that just travels through the body and enthralls it with its soulful groove. It's a powerhouse of a ballad recorded after months of fighting cancer and dealing with chemotherapy, making it even more of a tearjerker. During the final moments of the track, Bradley is in a space occupied wholly by him.
Mamma, wherever you at in heaven
Please, hold a space for me
I'm walking this planet Mamma like you taught me to do
I'm walking. Trying to find you, Mamma
One day, when God says well done
Please, be at the gate waiting for me
Anyone would be hard-pressed not to get watery eyed after that verse, let alone the track as a whole. The recording of it was never finished before his passing, but through the help of various artists and friends, it became reality. He closes the track with, "I love you and this is from Charles Bradley. Hope this one day gets out to the world." We hear you, Bradley, and the world is better off because of it.
— — — —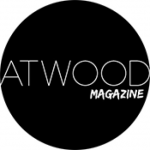 ---
:: This Week's Features ::