Get to know the breathtaking music of Australian sensation Ruel, a golden-voiced teenager with the potential to be his generation's superstar!
Stream: 'Ready EP' – Ruel
---
Sixteen-year-old Ruel Vincent Van Dijk truly is a prodigy.
Born in London and now living in Sydney, Australia, the artist – better known as "Ruel" to fans across the globe – picked up the guitar at age 8 and, with the support of Grammy Award-winning producer M-Phazes, began seriously recording music at age 12. After  spending three years discovering and developing his sound, Ruel released his debut EP Ready last year via major label RCA Records. In the thirteen months since then, Ruel has racked up an astonishing 200 million global streams, and last year he became the youngest recipient to ever win Australia's prestigious Aria Award for "Breakthrough Artist of the Year."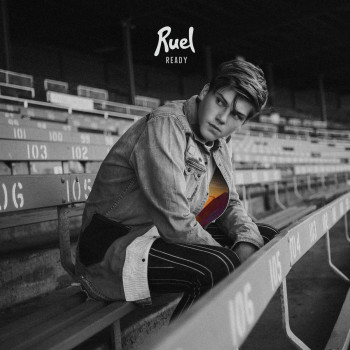 Atwood Magazine previously hailed Ready as one of the Best Albums of 2018 and included Ruel's song "Younger" in our 2018 Songs of the Year feature, writing in the latter: "[Ruel] draws us in through a dynamic fusion of pop, soul, and gospel influence; his voice is raw and raspy, yet full of vibrance. He croons tenderly over equally impassioned guitar licks that send deep shivers down the spine."
Ready's two breakout singles, "Dazed & Confused" and "Younger," exemplify the teenager's creative breadth and incredible vocal acumen. The first song off his EP, "Younger" in particular has a shockingly intoxicating quality. A heart-wrenched tale of connection and disconnect, growth and change, it aches with an intimate pain that comes from a place of love, loss, nostalgia, and regret. These are but a few of the emotions felt across the Ready EP's wide spectrum; the record intentionally takes on a multitude of topics, "so when it was time to write the next one, I could go conceptually and musically anywhere I wanted," according to Ruel.
You and I used to walk the streets at night
Our parents didn't know, kept the TV going
And left on all the bedroom lights
And no, I haven't seen you since we lost all our innocence
You left me in the dark while you drink in the park
We'll never be the same again
You and me were so, so close
And maybe that's what hurts the most
It's out of my hands, I've done what I can
So I just save my breath
Deep in my heart I know that it's over
Deleted your number so I can't call you
Call you my brother, the way that we used to
When we were younger, younger
– "Younger," Ruel
The title Ready is derived from an important line in the EP's closing song "Don't Tell Me," a song of particular import to the artist because of its self-assertive nature. In it, Ruel defies adults' (parental and otherwise) assertions that he is either too young or too inexperienced to feel such emotions as love and heartbreak, singing: "Don't tell me I'm not ready… Don't tell me I'm not ready for love."
In addition to lending a resounding voice to youth everywhere, Ruel's breakout success undoubtedly comes from his music's ability to connect to listeners no matter their age, location, profession, or experience. This speaks to the key message of a recent press release, in which he's quoted as saying, "I want people of all ages, whether they're 15 or 50, to be able to relate to my songs."
An overwhelmingly vulnerable surrender to the soul full of love, light, and character, Ready is worth every listen. Echoing the likes of Honne and Sir Sly, with the pop chic of Lorde and Troye Sivan, Ruel defies easy categorization while crafting music that is easily accessible and utterly intoxicating. While he continues to work on himself, this year has already seen the beginnings of Ruel's follow-up to Ready: The vibrant single "Painkiller" released in April to general applause, finding the artist continuing down his "majestic series of heavy anthems and soulful ballads that cut deep and hit home every time."
Watch: "Face to Face" – Ruel (released August 9, 2019)
---
Ruel is a young, fast-emerging artist with the powerful potential to be his generation's superstar – a golden-voiced poet with a glimmer in his eye. Ruel's music isn't exception because it was made by a fifteen- or sixteen-year-old; it's exceptional because of what it is: Musically stunning and emotionally breathtaking. Ruel is already a sensation, and if you haven't yet discovered him or heard his music, now's the time to listen and listen close.
Atwood Magazine recently spoke to Ruel about all the ins and outs of his debut EP Ready, his musical influences, emotional growth, and personal development. Get to know Ruel through our exclusive interview, and stay tuned for more from the stellar talent as he prepares his second EP!
When I'm listening to music, I just wanna feel, no matter if it's happy, angry or sad.
I got front row seats for the park side livin'
Feel like the one but I'm one in a billion
Teenage cynical, and I don't really know
What's the point of living if my heart gets broken?
Driving on the road, waiting for head-on collision
Springtime funeral, I miss you but I'd rather be alone
– "Painkiller," Ruel
A CONVERSATION WITH RUEL
Atwood Magazine: Ruel, thank you so much for your time! Your EP had a massive impact on my year - as it did for so many - and I'd love to talk about its importance for you and the impact of the past year on your life, your perspective, and your career!
Ruel: Ready EP took about 3 years to complete. I started writing for it when I was about 12 and then finished recording it when I was about 15. It was such a relief to finally have it out and it was even more amazing to see the reception it got. I really wasn't expecting much but I got way more than I ever would have thought.
For starters, how would you describe your relationship with these six songs? Has it changed at all over time?
Ruel: I have a different kind of relationship with all of the songs of the EP. Most of the songs come from my personal life experiences that I was going through at that time, specifically "Say." "Say" really does hit home to me because I was going through those exact problems and experiencing the hurt that I express in the song.
Where were you, emotionally and mentally, at the start of 2018? What was your mindset, and what if any were your conscious goals for that year?
Ruel: At the start of that year so many people told me things were going to step up, the work load, the time away from home and even hopefully fame. I didn't really know what to think when people said that to me so I just agreed and took everything as it came. I didn't really set any specific goals other than to just keep being happy and I think I accomplished that.
How do you describe your music or sound to your parents/grandparents? Internally, do you tend to lean on certain words that capture the feelings that arise from your songs?
Ruel: I tend to describe my music that I have released so far with the same three words over and over and they are: Soul, alternative, and pop. I've always tried to find different ways to describe it, but I really believe that those words are the most simple way to sum up my music entirely.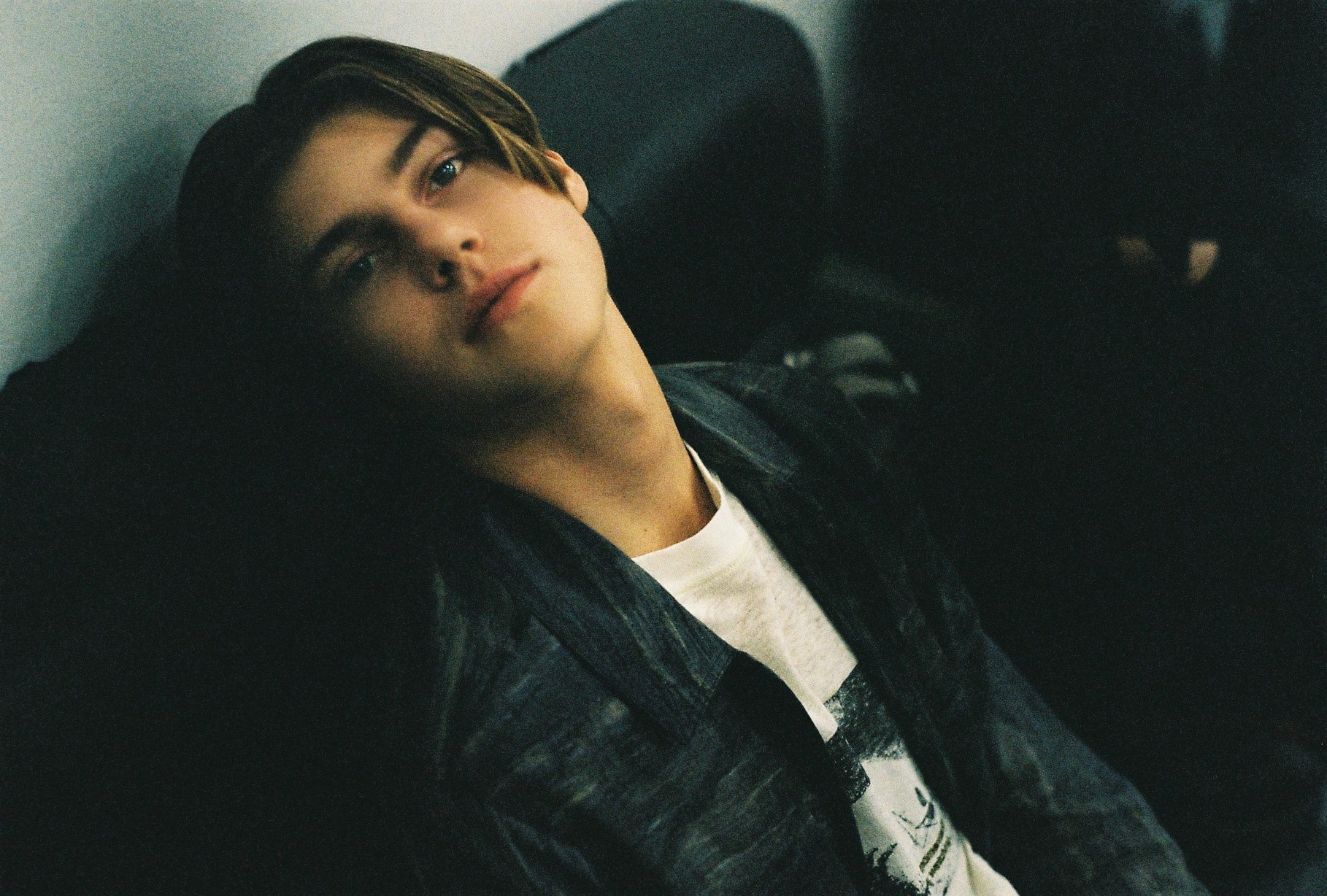 I'd love to know how the Ready EP project started for you! Are these the best five songs out of 100 drafts written, or is there a little more to it conceptually?
Ruel: I started writing for this EP when I was about 12 or 13.  I didn't really have any idea what I was doing or really what I wanted at all but I kept writing because I loved it and I had a great time doing it. I wrote overall about 35 full songs for the EP, then my team and I selected our favourite 5 when I was 15. I wanted the EP to have a lot of variety and not too much of a set theme, so when it was time to write the next one, I could go conceptually and musically anywhere I wanted.
What's the significance of the intro, for you? For me, it puts me in the room with you... I imagine you getting up onstage at an open mic night or something.
Ruel: The voices you hear in that intro are actually taken from a home video from when I was 10. You can hear my sister Sylvie speaking and introducing me to the camera as I was gonna sing a song in my room to the camera for fun. I love this intro because it really sets the scene – it has a sense of youth in it as you can faintly hear my squeaky 10 yr old voice, and then when 'Younger' starts you hear what it sounds like now. You can hear 5 years of growth in just a few seconds which I thought was really cool.
I'm absolutely in love with the "Younger" story. Your ability to tell a tale of connection and disconnect, growth and change brings us intimately close to a story so many of us can relate to. What's your relationship with that song? Has it changed at all over time?
Ruel: I wrote this song with my friend Sarah Aarons pretty much exactly a year ago. We were just talking about our experiences with childhood relationships and how easily they could fall apart and how fragile they were. We both really related to that and we thought a lot of people would too. This is still very relevant to me because the more I'm away from home and my friends, the more relationships I lose.
This is still very relevant to me because the more I'm away from home and my friends, the more relationships I lose.
What is your personal favorite song on this EP, and why?
Ruel: To be honest, it always changes. I always loved 'Not Thinkin Bout You' but now I think it's "Say." This one is probably the most personal to me because of how I actually was going through everything that's said in the song whilst I was writing it. It was almost therapeutic – I could put my problems on paper and into song form and it would help me understand them.
The instrumentation across this record is diverse, putting you in a special pop/soul league of your own. How did these arrangements come to be?
Ruel: I hand most of the production to my main producer M-Phazes. He'll do the arrangements then send them to me. I'll send him feedback and then we'll release it when I love it, haha.
One example I love of this in action is the vocal affectations on "Not Thinkin Bout You." There's so much going on there; how did that style come to be, for you?
Ruel: This is probably the most RnB song I've ever written. I love listening to RnB so it was a lot of fun to write it. I had a pretty clear vision of what I wanted the production to be very early on and M-Phazes definitely killed it. Everything thing he did, every sample, drum fill or vocal stack felt right and I wouldn't have it any other way.
What do you personally value most in a song, and what do you look for in your own songs?
Ruel: The first thing I look for when writing a song is the probably the chords –  I'm obsessed with chords. If the song has cool chords, it's ten times easier to write cool melodies, and cool melodies makes it easier for me to write cool lyrics. It all starts with chords.
What was the significance of ending your EP with "Don't Tell Me"? What does this song represent, for you?
Ruel: This song started everything. It was my first ever solo single. It was the only one out when I got signed and it was the really just the song that put my name out there. Without "Don't Tell Me," I wouldn't be where I am today.
I describe your musical style to friends as a dynamic fusion of pop, soul, and gospel influences. You've developed a highly distinct, sophisticated sound that stands out. What is it about this style or sound that is attractive, to you? What about this music lures you in?
Ruel: Especially soul and gospel, those genres to me make me feel things more than any other genre. When a certain lyric relates to you, you can feel that, or when an unexpected chord plays, you can feel that. When I'm listening to music, I just wanna feel, no matter if it's happy, angry, or sad.
2018 was the year of Ruel's ascent; the year you exploded onto the scene, the year of your debut EP. What about this year most surprised you? What least surprised you?
Ruel: The thing that most surprised me about 2018 was the reception of the music. I didn't really think at all [that] the songs would be picked up by so many people; even people that I looked up to when I was a kid were finding my music. It was very surreal how many people actually liked what I was making.
What are you most excited about this year, 2019?
Ruel: I'm really excited to release more music! It feels like it's been so long since I've put out something and there so much music I wanna share this year. I'm going to be touring Asia for the first time in very soon which I'm also really excited about.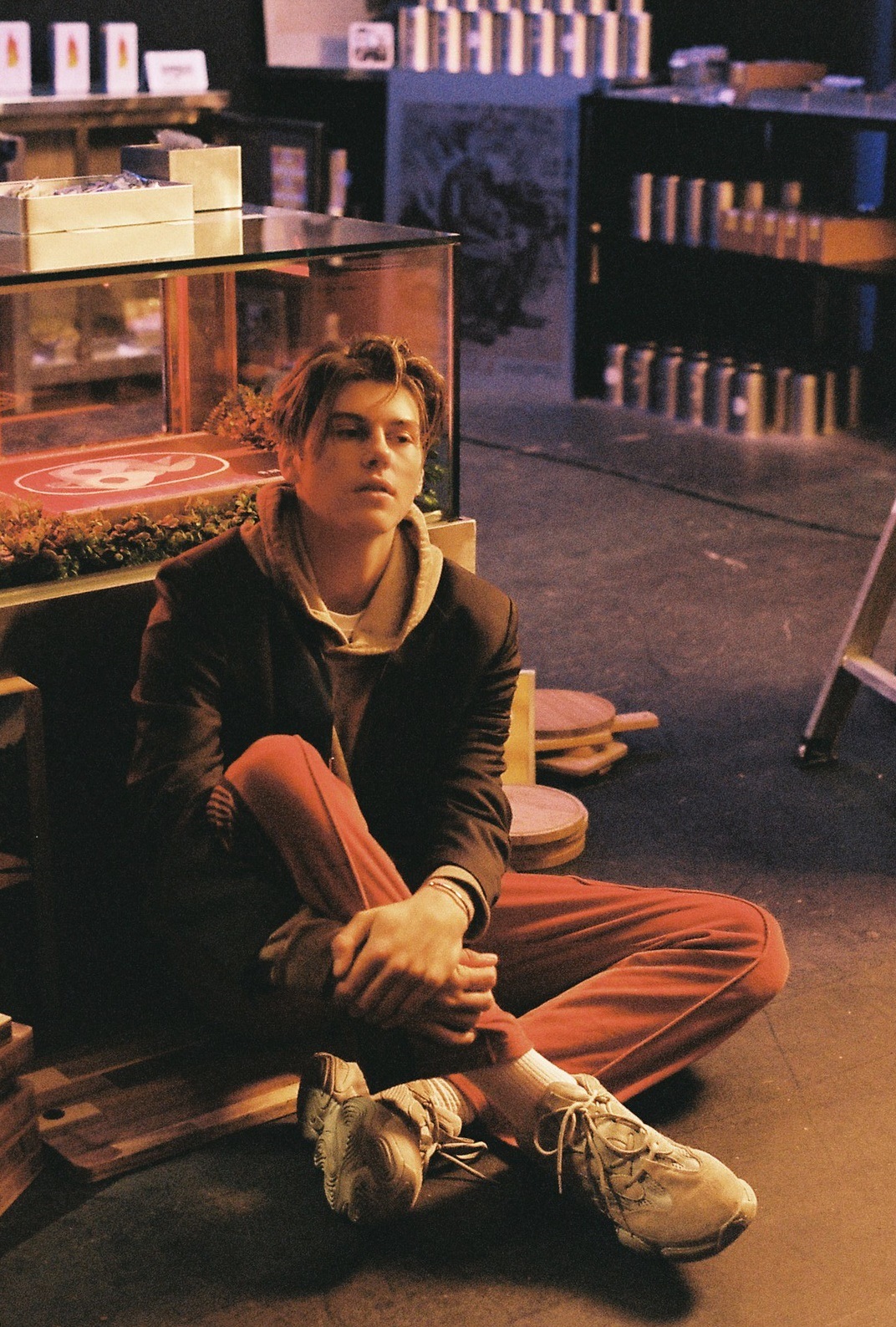 What is your current emotional/mental mindset? Where are you right now?
Ruel: I'm still just taking every day as it comes. Everything that has happened has been so surreal and I'm so grateful for everything that happened last year. I'm currently writing right now so pretty much every day I'm waking, thinking of things that have happened in the past year and are worth writing about.
What are your goals for 2019? What's got you most excited; what's next on the horizon?
Ruel: I am about to set foot on my first ever Asia tour! I'm going all around Asia for a couple weeks which I am insanely excited about and then after that I will be recording final vocals of my new EP and release it! And finally, my main goal is to write more songs by myself. By the end of this year, I want to be able to write songs on tour – I feel like that would be very useful.
— —
— — — —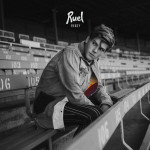 ? © Michelle Grace Hunder
:: Stream Ruel ::