Every Friday, Atwood Magazine's staff share what they've been listening to that week – a song, an album, an artist – whatever's been having an impact on them, in the moment. Here's this week's weekly roundup!
— — — —
— —
:: "Jeremy" – Muncie Girls ::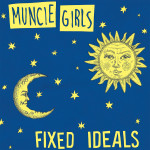 The Muncie Girls are England's best-kept indie rock secret. Bursting onto the scene in 2011, donning rabbit and owl masks and their hearts on their sleeves, they should have been crowned indie rock royalty. Two albums later and they still haven't received their crowns, despite 2018's epic Fixed Ideals covering everything from mental health to the all-encompassing wisdom of Sylvia Plath. 
"Jeremy" is the album opener, a great introduction into Lande Hekt's earnest lyricism and willingness to bleed into the microphone.
I'm so angry, I'm gonna get a tattoo
That says fuck Jeremy Clarkson and fuck you too
While you're sitting there living out your last years
You'll wonder why you gave into right winged fears
Look, any song that tells Jeremy Clarkson to fuck himself is a great song by my standards, but to only take that away from this song is to miss the point. 
"Jeremy" is about the failings of the patriarchy and the pain it leaves in its wake: "It's obviously a big fuck you to my dad, a right wing guy who denied my existence and refused to support my mum in any way", Hekt said of the song. "It should also apply to all people who use patriarchy to aid them in dodging responsibility."
If you call me and it doesn't ring, maybe I forgot to put my sim in
Or maybe I think it's weird; five kids with four different women
Of those five, I'm the only child you chose to keep hidden
Am I the product of a dalliance you thought was so forbidden?
It's the second verse that stabs the heart, however, as she talks about her family and the pain of a missing father figure. It's raw, it's emotive, and it has guitars angry enough to convey the message without overpowering the song. 
When I learnt to drive, I thought I'd be just like my mum
Before I could write down words, she'd type up my nonsense
If I read enough books I could be smart like my sister
Or if I was more confident like my brother – a resistor
But there's nothing I could do that would remind me of you, 'cause presents won't do when there's presence past due
Essex's Muncie Girls are a band we should sleep on no longer, and "Jeremy" is just one example of why they need to be on your next playlist.  
Oh, and fuck Jeremy Clarkson. 
:: "Slide Away" – Miley Cyrus ::
Although not entirely new, I've been on a "Slide Away" by Miley Cyrus kick. The melancholy California vibe is hypnotizing and the symbolizing of the lyrics, being almost an end cap to the story Malibu started a few years back is beautiful. Cyrus's vocals cut through this song. She allows us to believe she's at peace even though a huge thing in her life has ended. The music flows along allowing us to feel her life flowing along. Not all break-up songs have to be end of the world devastating, some are just a matter of fact and while sad, it's the hope and the certainty that life goes on that keeps us going. This song represents that perfectly. 
:: "Steve's First Bruise" – Briston Maroney ::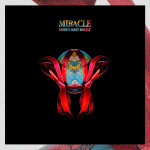 21-year-old Briston Maroney is a natural-born rocker, and "Miracle Single (Steve's First Bruise)" a true rock song: Loud, raucous, and fueled by pure, utter passion. After listening to the track ten-times through (it's under two minutes, so this didn't take long), I still can't pinpoint exactly what this song is about — but I for sure know the cocktail of strong feelings I get from it. "Steve's First Bruise" is the kind of driver that runs off its own mystique – a burst out of my body injection of restless energy and unfulfilled desire that packs its punch in the form of unabashed energy. For those looking to amp up their weekend, start with a full-throttle tilt by Briston Maroney.
:: "Strange Beauty" – First Aid Kit ::

The passing of David Berman (Purple Mountains, Silver Jews) took an emotional toll on artists and fans alike. In the weeks that passed, moving tributes and odes had been released to share his legacy and honor a person who sparked joy in their lives. Swedish folk duo First Aid Kit was one of the artists with their single "Strange Beauty," a deeply affecting anthem of Berman's life and what life on Earth for the rest of us will be afterward.
And when you are gone, the world it moves on
But it's lost its strange beauty
And when you are gone, the rest of us have to carry on
But the world it's lost its strange beauty
Sonically, it's a straightforward track, but this simplicity is its strength, allowing the spotlight to be shined on the lyrics, on Berman. The strumming pattern only accentuates the vocals, giving the track an almost celestial feeling that surrounds listeners with warmth and comfort. First Aid Kit has created a beautiful tribute, one that is emotionally stirring and filled with impassioned vocals and lyrics to a lost talent and friend. 
:: "Eat, Sleep, Wake" – Bombay Bicycle Club ::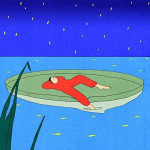 There seem to be two opposing tendencies in terms of awareness to societal issues in today's music. On the one hand, there's escapism, turning away from the darkness of the present and towards an idealised past (exemplified among others by the steady nostalgia of Lana Del Rey's latest album); and on the other, complete responsiveness, with bands openly reflecting on the troubled times we live in through their music (see Ezra Furman's explosive punk record Twelve Nudes.) And somewhere in between lies Bombay Bicycle Club's new album, which the band only announced earlier this week but which already feels like a wonderful gift to humanity (and not just because the release date falls on my birthday…): on Facebook, the English foursome dedicated the album to those hoping to find comfort and solace in music in times of difficulty, 'whether personal or political.'
The first single off what promises to be an optimistic yet down-to-earth album is in perfect harmony with its objective. After a quiet start, 'Eat, Sleep, Wake' builds up to an infectious circular melody, with triumphant guitars declaring the band's long-awaited return following a three-year hiatus. An ode to persistence, the song shouts out its compelling message in a recurrent, repetitive chorus – the band's tamer take on screaming 'I'm not giving up just yet.' Equally powerful is the single's music video, which sets frontman Jack Steadman against a variety of bleak backgrounds, his figure an image of relentlessness as he keeps on playing despite the greyness or indeed a set of flaming stereos swallowing him up – and that, ladies and gentlemen, is the energy we need in 2019.
:: "Say You Will" – Val Astaire ::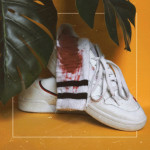 Like a synth-pop dream straight from 1984, Val Astaire's latest single "Say You Will" evokes an undeniable emotion, explicating a lost love that may not be all that lost after all, as the pre-chorus states: "I'd be lying if I said I didn't need your love / I don't mind if you hold it over me." Though Val Astaire "admits that he fell too hard," that doesn't necessarily mean it was one-sided; there existed a co-dependency between the two former lovers. The song's production vacillates just as its storyline does; jouncing guitar riffs and punctuating drum beats complement the narrative with impressive veracity. 
"Say You Will" rages a war with itself, oscillating between the good and the not-so-good that was endured throughout the relationship. The verses lament all of the unhealthy parts of the two partners and the faults they possessed, while the chorus subsequently offers permission for the door to the relationship to still be left open for possible reconnection, explaining how the ex-lover can reach out anytime. The song ends with the hopeful last line of the chorus: "...at least please say you will," leaving the listener to ultimately wonder: "Well, will they?"
:: "Dark Circles" – Ryan Beatty ::
Since Ryan Beatty's introduction as a young teenager pop artist, he has transformed into a creative of our time, blending traditional pop vocals with more experimental and genre blending elements. After taking a break from music after his early fame, he reintroduced himself with Boy in Jeans (2018), which has become one of my favorite records from the last few years. His latest release, "Dark Circles," initiates a new chapter, and with it being his most innovative track to date, I'm fascinated to see what is coming next.
:: "feel something" – Bea Miller ::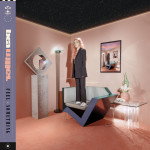 I like to think of myself as a very instinctual appreciator of music with a good taste for what is good and what I'm not so keen on. However, sometimes all it takes is the opening beat of a song or the very first lyric and I find myself completely and utterly spellbound. This was certainly the case with Bea Miller's stunning new single "feel something." Whether it is in the raw honesty of the lyrics and the resonance they seem to hold with myself and I'm sure many others, or the gorgeous dreamscape of luxurious sound that that underpins them, there is something incredibly special about this track. It pairs a certain poeticism with a gritty melancholy that is rare to find done with flair and transports the listener to a pink tinged planet of aesthetically amped up sad boy. In other words, it's a complete mood.
If I could choose anything
I would be good and bad one day
I would fall into love and stay
Would fall into love
And it's not fair
I keep on writing a sequel to stories
I know that are not there
I don't wanna die but I don't wanna live like this
:: "Hallelujah" – Oh Wonder ::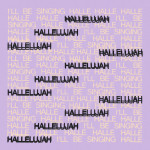 Oh Wonder have just released their first original song in two years, and I can't NOT write about it. "Hallelujah" is an inspiring personal anthem worthy of its name: A poignant, intimate journey through insecurity toward self-assurance, the track builds up from a brooding whisper, and out into a vibrant roar. The pair's breathtaking one-shot video – assembled with a small army, should you take a peak at the seemingly endless credits list – offers a touching look into a band taking a step back in order to embrace their lives, head-on. A crew of 155 dancers swap between black-and-white garb to full-on colors half-way through the visual, lighting up the eyes just as Oh Wonder do the ears.
I heard it on the radio
On my way back home
That I'm gonna be someone
I guess it was a song they wrote
Saying don't go slow
'Cause you're gonna be someone
They were singing hallelujah
Halle-hallelujah
I heard it on the radio
On my way back home
Somedays I don't think my momma
Thinks I'm good enough to be a superstar
But one day I will show her I'm
a diamond in the rough, I'll be a superstar
'Cause there's a crown
Covered in glitter and gold
I'm gonna wear it, whether you like it or not
Yeah, there's a crown
Covered in glitter and gold
I'm gonna wear it, whether you like it or not
Perhaps one of the most self-aware acts to grace the world's stages in recent years, Oh Wonder have been diving deep into emotional introspection and vulnerability from their start. Having recently celebrated the five-year anniversary of their first single and the four-year anniversary of their self-titled debut album, it's only fitting that this return to music would come not only now, but also in such a thoughtful format: For while we have sung "Hallelujah" so many times in the past, Oh Wonder lend this word a special, empowering weight that propels us to shout it from the rooftops.
— — — —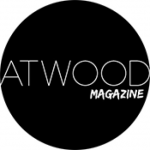 ---
:: This Week's Features ::