Every Friday, Atwood Magazine's staff share what they've been listening to that week – a song, an album, an artist – whatever's been having an impact on them, in the moment. Here's this week's weekly roundup!
— — — —
— —
:: "Waiting For Your Love" – Cold War Kids ::
Cold War Kids lay down a heavy groove on their new song. "Waiting for Your Love," the third single off November's upcoming album NEW AGE NORMS 1, has the look and feel of a classic rock relic – something The Rolling Stones might have recorded in the Some Girls era. It's a refreshing lick of R&B from a rock band who have never shied away from bold moves – and yet another sign that Cold War Kids truly are something special.
What's so striking about this track is how utterly natural it feels: Nathan Willett couldn't be more at home with his high cries and croons – in truth, his voice has never been clearer – and David Quon's guitar sounds tailor-made for its funky hits and raunchy solos. The lyrics tell a classic, familiar tale of lovelorn affection, and the music fully submits itself to an intimate longing and impassioned hope.
Sure, Cold War Kids have embraced blue-eyed soul in the past – yet never before has the shoe fit quite as nicely as it does now. The band celebrate fifteen years together this year, and if ever there were a case for groups getting better with age, NEW AGE NORMS 1 seems to be Cold War Kids' X-Factor. Theirs is a story of endless creativity and staying power, and that's been reaffirmed today with the aching, sweat-dripping, soulfully sweet "Waiting for Your Love."
:: Ashe ::
This week Ashe embarked on her first headline tour (YAY!) and I had the pleasure of attending the second show, where I fell completely in love with Ashe again. It's rare that someone can change the energy of a room by just being in it, but as soon as there was any sign of Ashe – be it her cheering on openers Gavin Haley and Charlie Burg from side stage or her dancing around the stage as she performed – the atmosphere in the venue changed. It was electric, happy, invigorated, it felt like there was sunshine all around us.  Ashe fills a room with light and joy, to watch her perform is a gift and a potentially transformative experience. 
As I saw young girls glued to the stage, all eyes on Ashe as she sang tales of embracing yourself and your weirdness, letting go of things and people who are bad for you, and finding the silver lining in the worst of situations, I couldn't help but think how lucky they are to have such an artist with them as they go through their most formative years. To idolise someone who tells you that being yourself is enough, that vulnerability is important, and that you are strong enough to go through anything – and does so by simply sharing her story, not by lecturing the audience on the importance of authenticity – is to learn that you'll find all these qualities in yourself. And to watch someone have such a good time and be so happy to do what she loves, her eyes always shining in disbelief when her lyrics were sung back to her, is special. Ashe is it.
:: Hypersonic Missiles – Sam Fender ::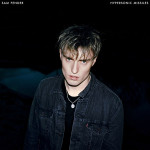 Success stories like Sam Fender's are one in a million in the increasingly unpredictable world of the music industry. In just under two years, British indie rock's most recent superstar has toured the world several times, built himself an incredibly loyal and diverse fanbase, and sold out venues like London's Brixton Academy in a matter of minutes. But Fender's skyrocketing ascent towards world fame, although miraculous, is hardly the result of coincidence or dumb luck: his talent as a singer, songwriter and guitarist radiates from every track of his long-awaited debut album Hypersonic Missiles, released today (13 September.)
There's a lot to love about this collection of songs: amongst the anthemic notes of the eponymous single, the gorgeous layered vocals of "White Privilege", or the pain-soaked guitar melodies of "Leave Fast", every music enthusiast will find something to enjoy. What I love most about Fender's glorious debut, though, is without a doubt the honesty with which he presents his thoughts and feelings. Each song contains either a reflection on the fucked-upness of today's world ("White Privilege", "Hypersonic Missiles"), a sincere confession of fear rooted in real-life events in Fender's native hometown ("Dead Boys", "Leave Fast"), or a beautifully painted scene from a modern love story ("Will We Talk", or "Two People" – my personal favourite.) It's this inspiring genuineness that makes the album, and Fender himself, truly outstanding, and to which he owns at least part of his immense popularity. (Though the chiseled cheekbones certainly help, too.)
:: "Strangers in a Nightclub" – Loose Buttons ::
Authentic rock-'n'-roll is not dead – just take one look at NYC's Loose Buttons, an electrifying four-piece who, by all accounts, seem to hold this ideal very near and dear to their hearts. Their latest single, "Strangers in a Nightclub," further persists their musical élan with skillful ease. The song, which is the first off their upcoming, yet-to-be-titled debut album, delineates a cache of nightlife personalities, escaping from everyday reality into this strange, alternative world where everybody is nobody and none of it actually matters, anyway. The band's home base of New York feels apropos as the setting for this scene, as millions of characters throughout the city seem to crave escaping into another world on any given night. 
Filled with wet guitar arpeggios and honeyed vocal layers, "Strangers in a Nightclub" glows in its ability to paint a portrait just like rock-'n'-roll should do; the narrative and its narrators work seamlessly in tandem. Loose Buttons deftly navigate their story, just as their subject matters navigate their night on the town. "Strangers in a Nightclub" makes a point to celebrate society's underbelly and, in doing so, celebrate all of the things that keep life interesting. Viva la noche!
:: "So Good" – Bat for Lashes ::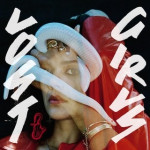 Natasha Khan's latest effort, Lost Girls, reveals nothing that we shouldn't have already expected when she loosed "Daniel" unto the world, a synthesizer happy, drum machine laden, violin chorusing, Kate Bush meets The Human League cut devoted ostensibly to the Karate Kid himself (if I didn't know any better Khan is a government telekinesis project on the loose). But these were all passing brushes with childhood crushes–anyone could infatuate themselves of Ralph Macchio–set to dark synthwave, hardly love letters to an entire decade nor the prediction for a long-player that would. Pop gothica, as it were, and something which Bat for Lashes would largely divest herself from with The Haunted Man and tiptoe around on The Bride. Yet Lost Girls jumps right the hell in, forget cimmerian synthwave modifiers, this is just pure darkwave, Eighties electropop and New Wave rolled into one 38 minute long Bananarama-Lauperite expression of the ars Gothica. Cuts like "Vampires" go to show just how much Depeche Mode and the Cure, as well as hilariously timed saxophone solos, can curry audiences to an artistic vision. It's better to be ridiculous and pantomiming than it is to just pantomime. Moreover it's cuts like "So Good" which make critics reexamine the relationship between popular culture and musical influence; were Bananarama the group of the Eighties? Not even close, they live in a similar ecospace as Hall & Oates, pervasive but not necessarily definitive. But listen to Khan's latest record and you might be hard pressed to believe anyone besides Cyndi Lauper, Siobhan Fahy or Dave Gahan mattered.
:: Offerings of Flesh and Gold – Bull of Apis Bull of Bronze ::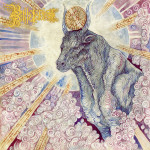 There's been a fair amount of metal and hardcore that's been released this year that I'm incredibly excited for and enjoying (Slipknot, Portrayal of Guilt, An Isolated Mind), but none have been quite as hard hitting as the gorgeous, sweeping sounds of Colorado's Bull of Apis Bull of Bronze.  I thoroughly enjoyed this record upon its initial release, and I recently revisited it to great appeal.  From "Oi! A Smile of Blood"'s ambient, haunting four minute introduction to the ethereal sweeping sounds of "Bull of Apis Bull of Bronze," the band offer a form of black metal that's so much grander than artists like Mayhem or Deafheaven.  The three-track album spans 46 minutes and moves much more like a classical composition than droning catharsis.  The band often make their quiet moments haunt and build tension, only to suddenly switch to an onslaught of tremolo and reverbed screaming.  The record brings about eerie tension like Portrayal of Guilt's Let the Pain Be Your Guide did last year.  Both records are built on fear, but where Let the Pain Be Your Guide seemed like just that, a guide through some of life's real horrors, Offerings of Flesh and Gold narrate horrifying mysticism in classic black metal fashion.  With lyrics focusing on gruesome death, Bull of Apis Bull of Bronze serve similarly, but with more of a smirk, like death leading you towards the void: "We were born to be devoured by the infinite."
— — — —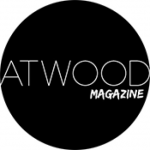 ---
:: This Week's Features ::