Every Friday, Atwood Magazine's staff share what they've been listening to that week – a song, an album, an artist – whatever's been having an impact on them, in the moment.
This week's weekly roundup features music by MILCK, Wet, Lennon Stella, Rancid Eddie, Abby Huston, Lexi Mariah, Tall Heights, Personal Trainer, AUSTN, Natalie Jane Hill, Ryan Montbleau, Said the Sky & The Maine, Ross from Friends, and Bossfight!
•• •• •• ••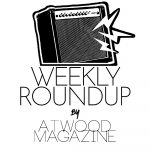 — —
—
:: "Steady As We Go" – MILCK ::
If you're feeling weary and tired after all the turmoil and turbulence of the past year, and the year before that, and the year before that, fear not: MILCK's empowered new song is a soothing source of respite, healing, and inspiration for us all. "Steady As We Go" rises out of the darkness and into the light with a message of inner strength and perseverance:
Our roots won't split
Thru hit or miss
We're gonna breathe thru the pressure
Find our way back to center
Seen it all
Bring it on
Our scars and bruises
Don't mean we're losin
We're not afraid to start over
Every trial gets us closer
We try again
Then again
Against a warm backdrop of steady percussion, rich vocal harmonies, and more, MILCK soars. She takes us with her on this intimate journey of staying power and resilience; of movement and resolve. "I hope that 'Steady As We Go' will make people feel good in their bodies, spirits, and minds as they listen to it," MILCK tells Atwood Magazine. "I wrote this song in pieces – the chorus emerged as I was in DC during the Biden election. I remember thinking to myself, regardless of who wins at the top, we the people on the ground will need to keep causing 'good trouble,' as the late John Lewis coined. This is lifelong work, and we gotta have reminders to pace ourselves. The rest of the song emerged months after as I was planning a collaboration with Vital Voices. We were thinking about creating something for the international day of the girl, and I immediately thought that the chorus I had written would be a great ode to the intergenerational efforts that need to happen to keep the river of progress flowing."
"Pacing ourselves and intergenerational connections are very relevant today. As we are all processing our collective trauma of pandemic while still navigating the continuation, it's easy to feel worn down. Our weary souls need some catharsis now, and I hope that this song provides that. We still need to pace ourselves. We still need to work between age groups to keep each other healthy."
Ooh Ooh
Eyes are locked in
Ooh Ooh
We Got a Vision
Steady as we go… steady as we go
Through all the trouble now,
all the unknowns
Our patience is power
the rest we let go
Steady as we go
Steady as we go
"Steady As We Go" could hold its weight in any era, but it feels especially meaningful at the tail end of 2021, after what we have gone through on a collective and individual basis. Through this song, MILCK has given us not only a powerful new mantra, but also yet another reason to believe in ourselves: Steady as we go.
:: Letter Blue – Wet  ::
Letter Blue, the latest album release from indie-pop group Wet, further exemplifies the band's innate knack for musicality, a knack that fans have come to know and love since their debut back in 2014. Lead vocalist Kelly Zutrau is in peak form, as her sirenic vocals float across the record with a balance of emotional weightfulness and sonic weightlessness, allowing each song to hold its own level of fervor and favor.
Wet has never shied away from imputing palpable passion to their music, and Letter Blue certainly is no different. From the echoing opening track, "Over and Over," to the considerate "Far Cry," the pleading "Only One," and even a collaboration with Blood Orange on the pensive "Bound," Letter Blue masterfully blends together dualities of yearning for what could be and accepting what already is. Most notably, Letter Blue ostensibly finds peace in these dichotomies, as the last song on the record, "Larabar," comes to terms with the past outright and looks toward a brighter future, ending the record with the simple line, "Step into the light."
Letter Blue exemplifies Wet's ability to create art that holds dichotomous meaning; it is an album full of back-and-forth, but not in a way that feels forced or fatigues the listener. Wet have tapped into humanness, and all of the ups and downs that go along with that. Letter Blue beautifully denotes real human emotion, and the thoughts that one can have when trying to find a path forward in a situation that feels stagnant. There is always a path forward, we just have to be willing to take it.
:: "Fancy" – Lennon Stella ::
Emily Algar, Charlbury, Oxfordshire, UK
Lennon Stella is best known for her role on the hit TV show Nashville and as part of the Canadian duo Lennon & Maisy with her younger sister Maisy. If you already have an image of Stella swirling around your head reading that sentence, I would hazard a guess that your image does not match up the reality of Stella as an artist and musician. In other words, she is an anomaly. Last year's debut album, Three. Two. One., was introspective and ambiguous songwriting set against ambient and moody music.
Stella's new song "Fancy" is a continuation of these sensibilities. Co-written by Malay and Simon Wilcox, the same writers who co-wrote 'Pretty Boy' from her debut. 'Fancy' is pure fantasy. Listening to the song brings so much joy and takes you a millions miles away from the present day gloom. It is deliciously irresponsible. "Oh, I hear sex and candy/ Oh, I could keep on dancing/ Oh, let's go somewhere fancy/ Where we could keep on dancing", sings Stella.
"Fancy" comes into its own in the chorus where the horn section slips in, taking you to places that you may only remember in dreams. Places that you used to go to feel alive, places that you haven't been yet or even places that may not even exist. The song makes me smile. It makes me think of possibilities. It reminds me of Paris. Stella even slips between English and French as the song fades out, "Nous danserons, Sexe et bonbon (We will dance, Sex and candy)". Reality does not exist at all in the writing or the music, and because of that, 'Fancy' has become my fantasy.
:: "Dry" – Rancid Eddie ::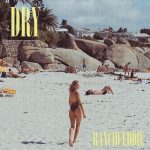 Rancid Eddie's fourth single sneaks up on you, catches you by surprise, and then floods you with an explosion of indie rock charm. A tender, roaring beast of a song, the cheekily sweet, unapologetically honest, and irresistibly catchy "Dry" is indeed inspired by and somewhat lyrically about bad sex, but it's also about the complexities, uncertainties, and subtle nuances of romance. Working on a few levels, it's a stunning, tongue-in-cheek anthem full of effervescent, smile-inducing energy that, however you choose to interpret it, is sure to enthuse, delight, and ignite a passion deep in our souls.
Our time has lost all of its fun
Our kisses have lost all of their tongue
It's such a struggle just to cum anymore
Sex don't feel very nice
When the feeling is dry and the love's gone away
And kissing with open eyes
It makes you realize, holding on is a waste
"We wrote 'Dry' one night after some sh** sex and a few bust ups during the pandemic," Rancid Eddie tell Atwood Magazine, "sitting around a table in the garage together strapped up in lockdown. We recorded this track at hot house studios with Jezz between lock downs and then mixed it with Matias in LA. The best thing about this song is that it is so in your face and brutally honest making it easy for a lot of people to jump around or cry and sing along to. However Jessy made this wicked hook which turns what could be such a sad song into an absolute banger that brings you to ya feet and makes you wanna party."
Hailing from Melbourne, Australia, Rancid Eddie is comprised of Jessy Kelly and Matt Sturrock on lead vocals/guitar, Ash Ravlic on bass, Andy Sturrock on drums, and namesake Eddie O'Brien on keys. The band's debut single "Club Pleasure" released in late 2018, followed by "Here We Go Again" in 2019 and "Champagne" this past summer. With 5.6 million Spotify streams and counting (and considerable buzz on TikTok), "Dry" is far and away proving to be the group's breakout single, proving yet again that if you're true to yourselves, work hard at your passion, and employ plenty of patience, eventually people do start paying attention.
And it's torture when you go away (away)
It's boring when I see your face (your face)
I think we need some sort of breakaway
I'm feeling nothing left for you
'Nd I wonder why I always lose
We should find some other kind of excuse
Sex don't feel very nice
When the feeling is dry and the love's gone away
And kissing with open eyes
It makes you realize, holding on is a waste
How can we not fall in love with the jazzy grooves, feverish rock choruses, and uninhibited gang vocals of "Dry"? This enthusiastic song begs for audience participation; it's a massive, exuberant singalong, and one we'll be chanting well into 2022!
:: AH HA – Abby Huston ::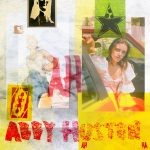 Abby Huston's new record AH HA is a curiosity, but not quite a curio; it's not excessively bizarre, resembling an indie variation somewhere between rock and R&B and soul. The way this album frames itself in a serene balance between all three of these genres for only 24 minutes is convincing enough for her art. However, this doesn't make it entirely novel; what's impressive is, toe to toe, I still think this album stands on its own in that scuzzy, lo-fi space. Huston's second effort on Egghunt Records speaks more to the more tangible benefits of R&B to the quiet rock indie artists over the comparatively jazzier I know I'm funny… haha by Faye Webster.
Wise to the game, Huston's short runtime ensures it's a lighter record, less likely to slog, and skips on each dally. So while the music is not overtly diverse, it is still refreshing. Allowing listeners to drift on her warm vocal performance, suspending guitar, snarish percussion, glossy keys and a smokey horn. All in all, a standard pallet employed well, transforming into a sum greater than a mere 24 minutes. Put this record on and enjoy an easy-going voice in your ear for the next chore spree or rainy day read. Put this on and be as much at home on the commuter train as you would your couch.
:: "Demons" – Lexi Mariah ::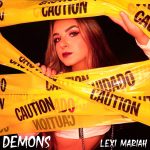 Queen of pop Lexi Mariah has created the ultimate, dance-worthy and fierce track with "Demons." Combining her love for artists such as Dua Lipa and Cher Lloyd, with her own distinct vocal tone and knack for writing relatable tales of journeying through life, "Demons" reveals her true vulnerabilities, but through a colorful and vibrant lens. The energetic release features bold synths, jangly electric guitars and a fast-paced beat which is certain to get you up on your feet.
Mariah shines further meaning on the track sharing, "I've made mistakes in the past of opening up too much, too fast and oversharing with people who I shouldn't have overshared with. Because of this, I don't always like to let others know how I'm feeling, so I'll often hide my emotions even if they're super strong." We've all been there, but this track helps shake off the negativity, giving you a burst of vitality for the day.
:: "Locked Out" – Tall Heights ::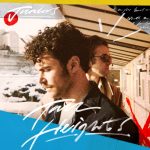 Electro-folk duo Tall heights' delicate new tune "Locked Out" is a captivating offering with lyrics we can all relate to. The piece was inspired by the adversities the pair experienced this last year. Lulling us in with dreamy, gentle soundscapes and warm vocal tones, there is a sense of comfort the track provides. We have all faced many struggles during these unprecedented times and listening to this tender track helps us to feel less alone. A specific hardship member Paul Wright dealt with also inspired the single. His wife Liz's battle with anxiety and depression left him feeling powerless and you can feel that heart-wrenching pain within the release.
Tall Heights have gained a large following through their soft, emotive vocals and stirring messages. Their journey to success was not an easy one. Persistently busking on the Boston streets, the duo's determination led them to now performing at packed shows. Friends since high school, Wright and Tim Harrington have an unshakable bond and that connection makes their sound so solid.
:: "Main Character" – Personal Trainer ::
Don't we all deserve to be the main characters in our own stories? Released earlier this week, Personal Trainer's intimate new song reminds us of our self-worth and importance. Glowing with glistening vocals and charged overdriven guitars, "Main Character" rises to meet a moment of realization and self-discovery with all the passion and fervor such an important event deserves. It's an emotional upheaval; an overhaul of pent-up feeling; the spark that ignites a new chapter in someone's life.
I was stuck saying sorry cause you hate my past
But 2 drinks in you suggest we move to Japan
Thought we were moving too fast
Nothing but time on our hands
You said I could get any job I want there
As long as I had you that I shouldn't care
About leaving my friends
Or tying up loose ends
Emotional supporting role
All the time really took its toll
So you can call me selfish, or whatever
Watch you on a screen
While I'm my main character
The moniker for Nashville-based singer and songwriter Kayla Mickelsen and producer, George Seay, Personal Trainer debuted in late 2019 with the song "Obsessed" (which has since garnered over 1 million Spotify streams) and released their debut EP Tape 1.1 in October of 2020. "Main Character" follows August's release "Cowboy Boots" as the second single off their forthcoming sophomore EP, Reflex. As far as sonics are concerned, Personal Trainer have been unafraid of experimentation and nonconformity; their music certainly falls somewhere in the pop spectrum, but every track seems to take on its own colors and shapes – a quality which makes their music exciting, engaging, and interesting.
"We definitely pulled from more rock influences on this track. That was initially a little out of our comfort zone but the emotions in the lyrics really called for this heavy rock, Killers-influenced sound," Mickelsen tells Atwood Magazine. "This was the first song that George and I worked on with another producer, Jason Bennett, and he helped push us to move in that direction while still retaining elements of our signature sound. This track has given us the confidence to include influences from other genres into our upcoming EP, Reflex, like more mainstream pop elements and '00s alt rock."
Bold, confident, and assertive, "Main Character" is an exhilarating rush. Personal Trainer's freshest release yet dips its toes into the rock zone with cool conviction. It's a soaring reckoning that leaves us longing for more – and from what we've heard so far, we're sure Personal Trainer will deliver.
Played the part that you cast for me
Changed things, made me the girl of your dreams
We're just not the same
Maybe that's okay
Felt like I was making myself smaller
That's not love, it just makes the leaving harder
Don't like leaving doors shut
But glad I trusted my gut
:: "Touch" – AUSTN ::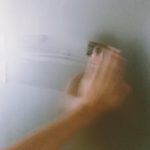 Los Angeles based, Oregon born alt pop artist AUSTN recently unveiled his latest single "Touch." Known for his ability to craft infectious pop anthems which have been racking up streams in the millions, "Touch" is yet another example of the young songwriter's sheer talent. At just 19 years old, AUSTN has a sound far beyond his years. His songs are written from his experiences in life and love, making them totally relatable for the youth of today. The new single in particular narrates the excitement of new love and that feeling of adrenaline running through your veins. His impressive vocal range soars atop colorful synths, catchy guitar melodies and a groove-inducing beat.
Having built recognition by filming videos of himself playing ukulele online, AUSTN's sound has developed over the years, becoming more and more polished and radio ready. The teenager explains, "For this song in particular I wanted to go in a direction that sounded more, dark yet upbeat, kinda edgy and a little mysterious." With the rate this artist is moving at, it's clear that we'll be seeing and hearing a lot more from him.
:: "Orb Weaver" – Natalie Jane Hill ::
There's one thing I'm quite sure about and one thing I'm not sure about with this record. Here's the thing I do know: It's the second from Austin-based singer-songwriter, Natalie Jane Hill.It was produced by fellow Texan, Jason Chronis and features Mat Davidson on pedal steel, fiddle and Wurlitzer. And if you didn't hear her first record, no problem, her voice will put you on notice for the second. She could charm the blue right off of Joni Mitchell, make Nick Drake blush pink.
Here's what I'm not so sure about: contemporarily, one can compare this to Tamara Lindeman, the artist behind The Weather Station. I'll tell you the difference, however, Hill and Lindeman might be two meditating stones, but I don't find Hill as sterile. Her clement voice has an earthen quality on the record, powerful and seemingly of the earth.  Specifically on the intricate and swooningly beautiful "Orb Weaver." She finds a register deeper than one might expect, and yet still warbles, feathers and flutters on little staccato stutters. With guitar and cello, she harnesses every bit of the track and lays it down on bluegrass heaven.
:: Water – Ryan Montbleau ::
Ryan Montbleau's profound new EP Water examines that element and its strong healing powers. Within this compelling body of work he showcases lush, passionate vocals and a masterful knack for storytelling. Each track is carefully crafted with such an elegant beauty. A tune off the EP that truly stands out is "Tonight's Captain". With a relaxed Jason Mraz feel he soulfully compares the one he loves to a shining star singing, "I'll be your captain tonight". A song about feeling like you are exactly where you are meant to be, there is something so satisfying in that thought.
Always seeking a deeper meaning and purpose in his life Montbleau has traveled all across the globe. From the jungles of Peru to the Costa Rican beaches, all his rich life experiences inspire his enchanting releases. The idea for water was conceived while doing medicine work in Peru. The EP is one of a four-part series Wood, Fire, Water and Air.
:: "Go On Then, Love" – The Maine & Said the Sky ::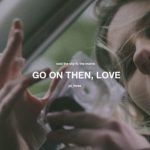 On October 1st, while I was enjoying a solid camping trip in Acadia National Park in Maine, "The Maine" was proving to be fairly active, as well. That same day, this veteran rock band capped out a trilogy of singles with indie EDM producer Said the Sky via the release of new track "Go On Then, Love."
On this song, The Maine's lead singer John O'Callaghan makes a whole-hearted effort to lure the apple of his eye in his direction. "You are enough as you are," he informs her, " and I'm awestruck. I don't mind getting lost in you and your eyes" The music video also extends the narrative themes of its predecessors, "We Know Who We Are" and "Treading Water," by finally revealing what becomes of the love triangle established in those first two clips.
All in all, "Go On Then, Love" is a delightful slice of rock-infused electronica that concludes this trilogy in stellar fashion – something which history tells us is not always such an easy feat to pull off.
:: "Thresho_1.0" – Tread – Ross From Friends ::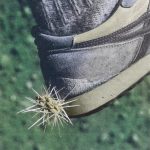 The fact that DJ Seinfeld and Ross from Friends are DJ names still makes me crack up. It's got to be one of my favorite Venn diagrams, even if there's only two names on it. I'm on the lookout for a Cheers or Frasier callback with some bass. So email if you find any, until then I'll be enjoying Felix Clary Weatheralls newest outing as Ross From Friends, Tread.
It's a solid follow-up to Family Portrait; sonically coherent (mostly) and awfully ready to soundtrack old, glowing memories of yesteryears and nights, clubbing until train service starts again. The debut had a glossy, Octo Octa or Kelly Lee Owens sheen; if it were a painting, it was observed through the peering telescope or the gaze of large binoculars. Tread strips that veneer to provide a grimier, junglier experience. Breakbeats and chiptune melodies line this record. And while the 4/4 is almighty, two steps break up the rhythmic pattern of this record to make sure you don't have a sure grip. It's a handsomely rugged approach to UK Bass, one which foregoes canned lo-fi and higher BPM to give a downtempo dance mojo. Something with which you can actually synchronize and anticipate rather than thrash around and along. It's only fault are some messier middle cuts that drop in and out of phase in a bid to simulate backstage listening.
No matter, it finishes on a high point; "Thresho_1.0" works its magic as a holotype emotional piece. With a slapping percussive beat and tone-heavy keyboard, patched to glow on each key like the ass end of a firefly, Ross From Friends fabricates one of the more enjoyable melodies on the record. Sprinkling bells during the breakbeat, this cut provokes some fleeting feeling of youth. To seal the deal, he bookends the record with "Thresho_1.1" and recycles the melody through a music box (See, I told you the lo-fi wasn't canned.)
:: "Shadow" – Bossfight, RUNN and JT Roach  ::
When established male Swedish producers join forces with emerging American female vocalists, wonders have been known to occur (see here for the most famous case-in point there). "Shadow" should be poised to enact that formula as well; in addition to established Stockholm EDM-maker Bossfight and Los Angeles pop artist RUNN, the track is further bolstered by the penmanship of Madison-board lyricist JT Roach.
JT has never formally collaborated with either RUNN or Bossfight in the studio before (despite being good friends with the former) but the chemistry amongst the three of them proves to be instantaneous all the same. Over an immensely exciting and pulsating electronica beat concocted by Bossfight, RUNN implores her romantic interest to "Make me your shadow… [I] wanna be with you wherever you go… they could never tear us apart."
"She took the whole song next-level vocally," JT praises his vocal partner, "and Bossfight's final touches really brought it home to the song it is now." Bossfight himself is equally pleased with the finished project, which took six whole months to properly finalize, and exclaims, "I'm extremely excited to finally show it to the world!" Hopefully, EDM fans worldwide will experience comparable feelings of enthusiasm once "Shadow" reaches their ears.
:: "Camino" – Riley Owens ::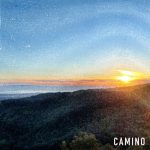 A buoyant, groovy rock song full of heartfelt emotion, California sunlight, and a dash of Nashville grit, Riley Owens' debut single starts one story with the ending of another. Independently released October 13, "Camino" introduces the Syracuse, New York born and bred singer/songwriter through the story of the "unexpected end of a new relationship," as he describes it. Poetic, vivid lyrics stir and soar around the ears as Owens observes a moment of emotional wreckage, humility, self-reflection, and personal growth:
I was waiting for your letter
Telling me you changed your mind
Did you hear me from your doorstep
You should've looked me in the eye
And now I've seen you for the last time
Well it all seems so far away
But I won't look back
I just need perspective sometimes, you taught me
And do you expect me to feel alone in the morning?
"'Camino' represents the start of a new chapter for me, both personally and musically," Owens tells Atwood Magazine. "It was the catalyst for me finding my own voice as a songwriter and as a producer. It was my first time being on my own in years – my relationship had just ended, and my band split up around the same time. I wrote it chronologically, when writing the verses I was just starting to vent and process those feelings, and by the time I wrote the ending I'd had my catharsis and had finally hit my stride. It was good for me, being forced to do everything for myself. I grew up while making this song and I'm happy I have the track to show for it."
Radiant guitars churn and gently sweep us off our feet, beginning softly but ultimately opening up in a fervent display of tension yearning for release. Together with Owens' compelling vocals, they make "Camino" an exciting first look at a fresh-faced, burgeoning new act.Now based in Nashville, Owens plans to continue releasing songs through the end of this year and well into 2022. Stay tuned for more from him, including his forthcoming debut album Emergence (release date TBD).
— — — —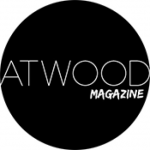 :: Weekly Roundup ::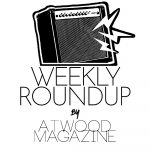 ---
:: This Week's Features ::
---