Every Friday, Atwood Magazine's staff share what they've been listening to that week – a song, an album, an artist – whatever's been having an impact on them, in the moment.
This week's weekly roundup features music by Junglepussy, Tank and the Bangas, Vic Mensa, Myles Lloyd, Miesa, Cities Aviv, Death, Kile J, ESG, & Coline Creuzot!
•• •• •• ••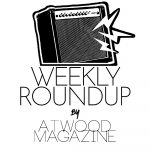 — —
:: Jp5000 – Junglepussy ::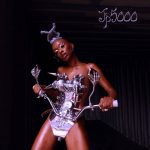 Brooklyn rapper Junglepussy is impossible to ignore—and with a spring tour supporting Tame Impala right around the corner, it is truly her time to shine. Unabashed in her weirdness and fortitude, she is a one-of-a-kind artist and a highly underrated, witty lyricist—her beats are sonic sex, her flow is unmatched. On her most recent offering, the five-track EP Jp5000, she commands attention as she levels up into the tenderest yet most indestructible version of herself.
Jp5000 is a slick dreamworld that melds biting social critique, sensuality, and self-love into a piece that is as personal as it is political. "CRITIQUA" is a confident and cool opening statement in which JP asserts her intent on self-preservation—after all, she is her own first love. She ponders her divine femininity and the power that Black women have collectively on "MOVIE SCREEN" as she sagely urges for solidarity, "We the target and the key and they understand / Keeping you mad at me is such an easy plan." One of the most memorable moments on the EP, "FOREIGN EXCHANGE" sees her embracing the beauty of her multifaceted self-expression as she addresses men whose love for Black women only extends as far as online performativity.
In her latest iteration, Junglepussy realizes and steps into her power more than ever. Jp5000 is a prayer to herself and all that she has grown to become. It is one of her most fully-realized bodies of work because of her candidness with her thoughts and emotions; she honors all sides of herself and won't accept anything that does not honor her wholeness.
:: "No ID" – Tank and The Bangas ::
A song about getting deep in all the right ways, Tank and the Bangas' spirited "No ID" is a buoyant, groovy release of the fires burning within us all. Tank Ball sings with empowering resolve about selective connection – proving that you're worthy both of her time, and of being a part of her life – as she and bandmates Joshua Johnson, Norman Spence II, and Albert Allenback craft a cinematic soundscape breathing bright with hot funk and sweet, searing soul:
If you wanna see inside of me (ID, ID, ID)
I'ma need to see your ID (ID, ID, ID)
'Cause if we gon' go deeper
I'ma need to see what's beneath
The surface of your smile
And if you're worth staying a while
A catchy teaser off Tank and the Bangas' forthcoming third album, Red Balloon (set for release May 13 via Verve Forecast), "No ID" is a sweaty, bustling seduction. The band's larger-than-life presence and irresistible charm are turned up to eleven on a song that goes deeper, bounces harder, and demands that we shake, rattle, and roll for the full three-minute revelry. It's not enough to come back swinging: You have to make a statement upon entrance, and "No ID" is undeniable.
:: Forever, Yours – Myles Lloyd  ::
The sultry-hued tones and classic R&B styling is what initially draws you in to Canadian singer/songwriter Myles Lloyd. However the more you listen and pay attention to what he's saying, the more engaged you become. Sonically stimulating and packed with thoughtful sentiment, Lloyd writes and sings from a considered perspective, learning from past experiences and moving forward with drive and wisdom, expressing,  "But how realistic is it to leave everything in the past and never think about it again. To never wonder how life would be with a do over. So many scenarios and thoughts can play in your head and it's normal."
The new 8 track album Forever, Yours has a distinct vulnerability to it. Deliberately honest and tingling with seduction, Lloyd thoughtfully explores real life events, paying particular attention love, sexual desires and relationships. Growing up to the funk-driven flavors of Michael Jackson, the album title gives a subtle nod to his 1997 album Forever, Michael, acknowledging his influence on Lloyd's music today. And Michael Jackson is not the only artist you can hear similarities too, with the singer's enigmatic sultry vocals drawing parallels to that of The Weeknd. Dripping with sincerity, the album narrates the emotions of leaving someone physically, even though you may not be ready to mentally. Intuitively connected to his own mind, Lloyd is not afraid to explore new territories, revealing, "I want to give everyone a different experience to my music than they are used to."
:: "Blind" – Miesa ::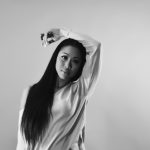 Love can definitely take you on a wild ride. Sometimes within a relationship there are so many twists and turns it can feel like you are on a roller coaster. Miesa voices a partnership's intense ups and downs in her single "Blind." With soaring R&B soundscapes and raw emotive vocals, the track is effortlessly intoxicating. The visuals are just as hypnotic, showcasing a couple affectionately engaged in interpretive dance.
Hailing from Miami, Miesa possesses a unique slow and sultry style. Beautifully blending pop and R&B, her nostalgic quality has earned her a dedicated fan base. "Blind" emits that same soulful sound, instantly drawing you in. The song's message also resonates strongly with listeners. The singer reveals, "Blind" is one of those songs that feels like everyone's story and no one's story all at the same time," she adds, "sometimes in relationships the picture could be blurry."
:: "THE SUN THE MOON THE SPA" – Cities Aviv ::
So this one is a stumble. As in I stumbled upon Gavin Mays' (dit Cities Aviv) latest record yesterday and immediately felt compelled to write something about him. Pure intent should be not besmirched by an erstwhile ignorance, and despite all of Cities Aviv's attempts to texture this album with as much underground and lo-fi and reverb-wrought production as possible, MAN WITH A HORN is still a melodic powerhouse of mish-mashed psychedelia, soul and free jazz. Delicious.
You are now in tune with the man
Last man of Rome
Man plays the horn
Its conceit is similar in sense as Things Fall Apart by the Roots. Not surprising at all considering both LP's propensity for focusing on themes of transformation in Black culture. Most notably why the youth of today are more interested in dropping bars rather than playing the horn. It comes down to economics, as the narrator of "EVERYTHANG WORKIN ON A NATURAL TIME" explains: "When I was a kid you could buy a saxophone for $500 and today it costs a person $5000." Naturally then, the album juxtaposes the imagery of a young man playing the horn by making numerous lyrical references and mixing Mays' voice like a horn blasting away in a tin-pan alley.
I dream in colors
Not a shade of black, nor a shade of white
Not a shade of day, nor a shade of night
In the heavier dreamscape sections of the record, Mays sculpts a desaturated neo-noir atmosphere of speakeasies and saxophone buskers. In the brass-heavy sections, he emulates soul ballads to paint portraits of the Black man struggling to achieve the new generation take of that hornman myth. Tying it all together with spoken word and narration is almost a given, so take it and enjoy it. Here's a man with a horn and no fear to play it.
:: "Rock-N-Roll Victim"- Death ::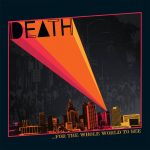 Initially overlooked, and ultimately, ahead of their time, Death was a proto-punk outfit from Detroit originally composed of brothers Bobby, Dannis, and David Hackney. Initially inspired by Motown, Parliament, and the Beatles, the brothers, going by the name Death, took a decidedly appropriate turn towards punk rock. "Rock-N-Roll Victim," from the band's first record, …For the Whole World to see is a burner of a song that's full of energy, a classic "1,2,3,4" count-in, and a catchy chorus that bemoans the music industry, and establishment at large, "You're a rock 'n roll victim and I know this is true, Cause I'm a rock 'n roll victim too."
In 2012 the Hackney brothers were the subject of a documentary, A Band Called Death, which profiled the band's history which helped them find more attention and status for their contributions to punk. Admittedly, I have not seen the documentary, but according to the film's Wikipedia page, the band failed at attaining any radio airplay because David, the "visionary eldest brother and guitarist" refused to change the band's name. Death was punk, indisputably.
:: "Erase You" – ESG ::
Here's the thing: I can't remember if I wrote about this record on some roundtable months ago. But the more I listen to this band, the more I don't care. Take this as a tough-love reminder, not from me, but from musicians as varied as James Murphy, Rahill Jamilifard and Neil Finn: Emerald, Sapphire & Gold (ESG) are still here to funk your day up in the most minimal glute-grooving ways. They've been here since 1978, coming up in New York's underground with a fusion of post-punk by way of funk that still leaves jaws ready for pick up.
"Erase You" is that song. Not a song. Not some song. It is that song. That song which unlocks the rest of their music. That song that will leave you with not one penny left of your lunch money as you scramble to find whatever copy of whatever LP you can take. That song with a bassline that will put your ass on vibrate, punk vocals that take no shit, and polyrhythms that dub you down in funk. It is so unlike anything that came before or after and a testament to the vast ann unique contributions by Black musicians to the ad hoc quilt of American music.
So often we have preconceptions about what music is made by who. Punk and it's postdated variations are so often associated with European-American acts. ESG are here to remind you that's not always the case, that sometimes the best post-punk dance anthems come from unlikely places and that nobody can erase trail blazers from history. But don't get it twisted: when the Scroggins sisters say that they will erase you, you can bet your ass that they'll do it to a groundquaking bass. They'll even add in an emergency siren guitar and some dogged woofs to hound your ragged self to end.
:: Vino Valentino – Vic Mensa ::
Vic Mensa has a big year coming up with the impending final installment of his V – I – C TAPE trilogy, but this Valentine's Day he gave us all a surprise treat in the form of the sultry four-track Vino Valentino EP. A smooth and love-soaked seduction from the charming, heart-on-sleeve "D'ussé Tears" to the groovy enchantment "Can I Call U Baby," Vino Valentino channels all the vulnerability and intimacy that make this season so special. "I've been tryna replace love," he sings above reeling electric guitars and bright piano chords in the opener. "Weekdays at the club, D'USSÉ tears in my cup, lonely and drunk, then you crashed down from above and ****ed me all up."
Clocking in under twelve minutes, Vino Valentino may come and go quite fast, but it's the kind of record that will resonate inside long after the music's over. Here's to Vic Mensa bringing out the inner romantic in all of us.
:: "Better Off (Alone)" – Kile J  ::
Gloriously bold and courageously honest, non-binary artist KILE J is the shining light and breath of fresh air we all need. Originally from Houston Texas, the multi-faceted performer has charisma deeply rooted within them, having explored comedy and acting before taking a leap into the world of music.
Though pride and positivity radiate from the New York City based artist, this wasn't always the way they presented themselves. Growing up as a queer person of colour, KILE J experienced feelings of discomfort and shame, dimming parts of themself to fit into the world around them. Wanting to give others a beacon of hope and the encouragement to be fearless, KILE J highlights these topics in their music, expressing to their Instagram followers, "I believe black queer stories deserve to be told, heard, and celebrated."
Their most recent single "Better Off (Alone)" emanates with confidence and self-appreciation. Soaked in soulful serenades and vibey R&B styling, the track showcases the artist's colorful character and powerful sense of self-worth. Celebrating individuality and strength, the artist has poured heart and soul into the upcoming EP Honey which is set to be released imminently, revealing that it's a "musical project that will dive deep into telling black queer love stories authentically. The good, the bad, and everything in between."
:: "Sometimes" – Coline Creuzot ::
It is not always easy to be vulnerable and let others in. Often times though it is vital to be honest about how we are feeling in order for a partnership to work. Coline Creuzot's video for the atmospheric track "Sometimes" puts that tender honesty on full display. With lush, seductive vocals and passionate lyrics you can feel that fiery, burning desire. The visuals depict the relatable narrative of deeply missing someone. Opening with Creuzot staring longingly at her phone screen conveys that concept perfectly. The visuals also flash back to memories of the two of them together, driving home the tune's message. Concluding with a trippy image of the pair holding hands, the viewer is reminded of pining for that special person in their lives.
The Texas-born artist is known for her soft, buttery tone and bold honesty. She always possessed a love for music even from an early age. All throughout highschool and college she sang and wrote songs. That immense dedication is still there today. Opening for prominent talents such as Drake and Keyshia Cole, she has built a successful career and hopes to continue that forward momentum.
— — — —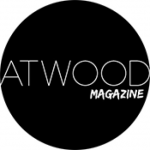 :: Weekly Roundup ::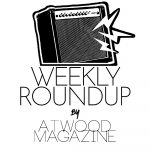 ---