Prior to her third album 'Manic' dropping on January 17, alt-pop chart topper Halsey treats fans to two brand new songs ("Finally // beautiful stranger" and "SUGA's Interlude") and a free concert in Brooklyn. 
"Finally // beautiful stranger" & "SUGA's Interlude" – Halsey
---
Halsey's been on a steady rise when it comes to the music charts since her first EP Room 93 debuted in 2014. Five years have gone by in a blink, as she is close to the new release of her third LP Manic early next year. A few tracks from the album have already dropped, including her #1 single "Without Me" and "clementine," a slow, melancholic song that Halsey performs with her brother in the music video for.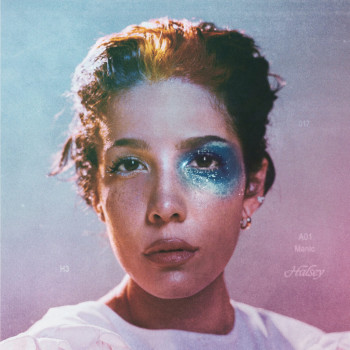 On December 6, two more songs from Manic made their way into the musical universe, along with the full album's tracklist and a stunning music video to accompany one of the new songs. A few days later on December 10, Halsey took the stage at Brooklyn's Avant Gardner for a full free concert sponsored by Pandora, SiriusXM and Wendy's. She played an array of hits, from some older tunes to performing her newly released songs live for the first time. She closed the show with "Without Me," dedicating it to the late Juice WRLD.
As for what to expect from Manic, "Finally // beautiful stranger" puts Halsey's songwriting talents to the forefront and is arguably her strongest song lyrically. It's a well-crafted love song, with a slight tinge of country influence to it, showing a divergence from her previous songs. Fans online likened the song to a mix of Golden Hour-era Kacey Musgraves and Taylor Swift's song "Lover," and the guitar melody with the chorus provides the best display of this.
Beautiful stranger, here you are
in my arms and I know
That beautiful strangers
only come along to do me wrong
And I hope, beautiful stranger,
here you are in my arms
But I think it's finally, finally,
finally, finally, finally safe
For me to fall
The "Finally // beautiful stranger" music video that accompanies the song is equally as beautiful, if not more so. It shows Halsey's duality as a performer, but also alludes to her stage persona as "Halsey" versus her actual self, since she appears in both full costume and makeup to a packed crowd and in plain clothes in an empty room.
---
The other song, "SUGA's Interlude," is a collaboration with BTS member SUGA that features him rapping for the majority of the song. It's not the first Halsey and BTS song together, but it's the first of her working with a sole member of the group. The combination of rap and Halsey's slower singing parts mesh well together sonically and provide a bridge between languages and cultures.
I been trying all my life
To separate the time
In between the having it all
And giving it up, yeah (Hey)
I wonder what's in store
If I don't love it anymore (Hey)
Stuck between the having it all
And giving it up, yeah (Hey)
SUGA's feature on Manic is one of three interlude collaborations, yet the only one that's available so far. The other two to come include "Alanis' Interlude," referencing the Alanis Morissette, and "Dominic's Interlude," featuring hip-hop artist Dominic Fike. Fike previously collaborated with Halsey in the music video for his song "Phone Numbers."
Halsey, for what's been released from Manic's tracklist so far, has made great use of bridging across different musical genres to create a creative sonic mosaic. Her third album drops January 17, 2020, which is steadily approaching, but still 100% worth the wait.
— —
"Finally // beautiful stranger" & "SUGA's Interlude" – Halsey
— — — —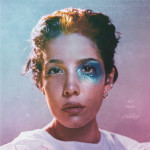 ? © Aidan Cullen
:: Stream Halsey ::
---