A catchy, bittersweet folk-pop journey through a relationship's rocky aftermath, Wild Rivers' new single "I Do" captures the heartrending ache of longing through charming harmonies and poignant, relatable lyricism.
Stream: "I Do" – Wild Rivers
---
Love doesn't end at the breakup point; as Wild Rivers so poetically point out in their new single, it can take some time to reckon with one's mixed feelings toward an ex, before they can finally find closure and move on. A catchy journey through denial, nostalgia, and acceptance, "I Do" captures the heartrending ache of longing through charming harmonies and poignant, relatable lyricism.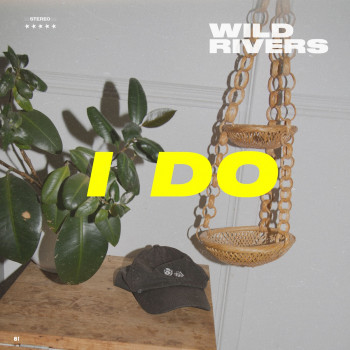 The sweater on your bedroom floor
You can take that
You don't want my love no more
Honey I can shake that
I come you go,
Back around, back around
I see your ghost on a train downtown
Chasing it out, but we go way back
Atwood Magazine is proud to be premiering "I Do," out August 9 via Nettwerk Music Group. Wild Rivers' second single of 2019 and their first since the single "Moving Target" in January, "I Do" is a bittersweet personal retelling of the trails and tribulations following the moment two souls depart from one another.
"We wrote 'I Do' in Toronto in the summer of 2017 with our friend Robyn Dell'Unto," Wild Rivers tell Atwood Magazine. "We were all hanging out and chatting about where we were at in our career and our personal life. When we got talking about relationships and breakups, we all were laughing about the way people deny having feelings after a relationship is over."
The continue, "'I Do' is about everything you tell yourself after a relationship ends… There's a denial that happens, when you convince yourself and your friends that you've moved on… You convince all of your friends that you're completely over it, and that you couldn't care less about the other person. You continue to tell yourself that all of the keepsakes from that person and the songs you used to listen to don't mean anything to you anymore. But then there's a moment where you accept that maybe you're not over it, and the irony is that that's the moment that you can actually start to move forward. 'I Do' is about that admission."
The Toronto-based foursome of Khalid Yassein (vocals, guitar), Devan Glover (vocals), Andrew Oliver (guitar, bass) and Julien Laferriere (drums), Wild Rivers have been active for about five years; their self-titled debut album released in 2016, and has seen multiple songs receive millions of global streams in the years since then. 2018's EP Eighty-Eight found Wild Rivers further embracing the heartland elements in their music, expanding into bigger arrangements and melodies while expertly harnessing the guy/girl vocals of Yassein and Glover that have always been the central focus of the band's sound.
It's just a baseball cap, I ain't even missing
Or a Springsteen track, I don't listen
And the way I act like I don't go thinking but I do, I do
Just an old habit, I don't gotta kick
Or all your best friends' pictures, I don't check em
Cause you look so different like you don't go thinking
But I do, I do
That same folk-pop warmth continues to dazzle throughout "I Do," which flows with a tighter pop structure and sound than many of Wild Rivers' previous releases. The band sound especially sure of themselves as Yassein and Glover swap verses, each lamenting the pain they feel in the wake of breakup and ultimately coming together to share their harmonies in an achingly poignant chorus.
Over time, you can get to a place where you come to terms with the fact that you do still care and miss these things, and there's a certain relief in that.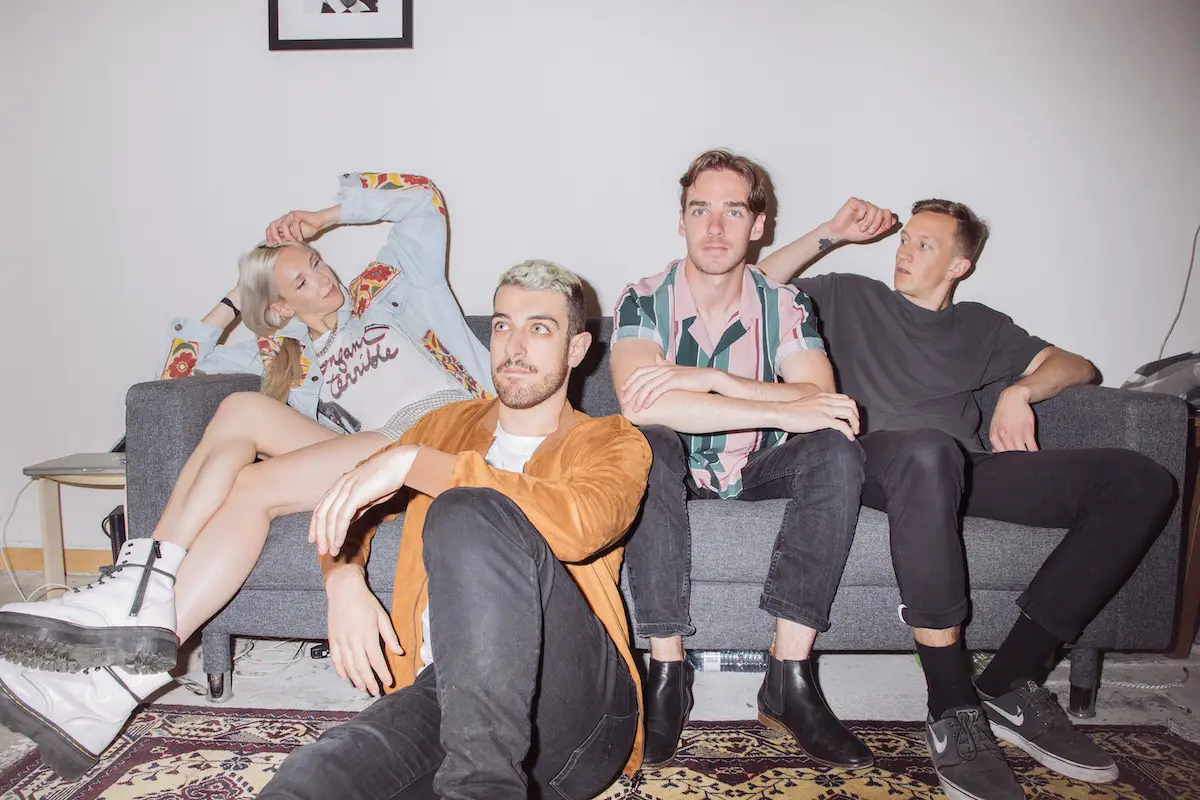 The pain in "I Do" is one that is too often covered up and shielded from the world, and notably those who are feeling it the most. What this song creates is a pathway to self-expression: It's a means of saying, "It's okay to feel bad. It's okay to miss that other person, and to still feel feelings of love toward them." We cannot expect our complex emotional circuitry to rewrite itself overnight; love takes times, and healing takes time.
Now I'm driving by the place we met
Could you go there?
Seems like we're getting on
I ain't getting nowhere
I come you go
Back around, back around
I see you out at bar downtown
And now you wanna talk?
Babe I don't care
There's no love lost on the fact that the words "I Do" are typically used to express someone's deepest intents in love; that's not the case for Wild Rivers' song.
"I Do" acknowledges the difficulty in moving on by reckoning with the inner turbulence felt in love's aftermath. It tells a relatable story full of reminiscing as the narrator(s) return to special moments and places of important in that relationship's life. Sometimes you can change a room around in order to rid it of old, lingering memories; other times, you're stuck passing by the same intimate space again and again, forced to relive that love until the day comes where, finally, it doesn't matter anymore.
Until that day comes, "I Do" offers the perfect mix of nostalgia and bittersweet folk-pop warmth. Stream Wild Rivers' exciting new single exclusively on Atwood Magazine!
Now I come you go, back around back around
I see you out in a bar downtown
But you look so different like you don't go thinking but I do
Oh I do
It's just a baseball cap, I ain't even missing
Or a Springsteen track, I don't listen
And the way I act like I don't go thinking but I do, I do
Just an old habit, I don't gotta kick
Or all your best friends' pictures, I don't check em
Cause you look so different like you don't go thinking
But I do, I do
Stream: "I Do" – Wild Rivers
— — — —
? © Justin Broadbent
:: Stream Wild Rivers ::
---