Atwood Magazine is excited to share our Editor's Picks column, written and curated by Editor-in-Chief Mitch Mosk. Every week, Mitch will share a collection of songs, albums, and artists who have caught his ears, eyes, and heart. There is so much incredible music out there just waiting to be heard, and all it takes from us is an open mind and a willingness to listen. Through our Editor's Picks, we hope to shine a light on our own music discoveries and showcase a diverse array of new and recent releases. This week's Editor's Picks features Litany, Sleater-Kinney, Alex Winston, HAIM, Noah Cyrus, & Tegan and Sara!
— —
Fans of HAIM and Carly Rae Jepsen's insanely infectious danceable pop are sure to fall just as hard for Litany's savory-sweet summer single "My Dude." With a phat bass guitar commanding the beat, 25-year-old Beth Cornell and her band take listeners on an enchanting journey into heartache, longing, and desire.
Litany's lyrics offer a tell-all into a classic tale of unrequited love. We learn hear all about our narrator's love interest and his choice of another partner as the track opens:
There's a rumour that you got
A new girl and I don't come close
She lives round the corner
From your place and she drives her dad's Mercedes
Oh look at her, isn't she cool?
Some would say a match for you
Oh what a gift to be in her shoes
Dontcha know that
Litany follows the story into a bouncy, euphoric chorus full of light and charm.
I really like you
And if you liked me too
I could be your girlfriend
You could be my dude
"My Dude" is the kind of pop song you can play on repeat while dancing your heart out. Musically engaging and lyrically intimate, it's perfect for all seasons – an uplifting outpouring of sincere, bittersweet yet nonetheless effervescent emotion. Litany leaves her audience in a state of ecstasy, happiness, and hope: She may or may not "get the guy" by the end of the tune, but she's certainly won us over.
As a side note, this song hasn't gotten out of my head since the moment I first heard it. If that's not the mark of a catchy hit, then I don't know what is.
---
"Can I Go On"
Sleater-Kinney
I hope I'm not going against everything Sleater-Kinney stands for by praising their music – or by writing this sentence! The fourth single off Sleater-Kinney's forthcoming album The Center Won't Hold, "Can I Go On" is a passionate, raw rock rage against the machinations of our everyday: Media, technology, insensitivity; name your thorn, and they'll add it to their list of societal grievances.
Everyone I know is tired
Everyone I know is wired
To machines, it's obscene
I'll just scream til it don't hurt no more
Everyone I know is happy
But everyone I know is napping
Half the day, thrown away
But I can't find the thrill anymore
What's so wonderful about Carrie Brownstein's singing is how clearly and viciously she channels her fury and exasperation: "Maybe I'm not sure I wanna go on," she laments in a chorus, burdened by the sheer weight of the world. Sleater-Kinney have been disillusioned since the '90s, but in "Can I Go On," it feels like the band have reached their breaking point with surrounding world.
Everyone I know is funny
But jokes don't make us money
Sell our rage, buy and trade
But we still cry for free every day
Everyone I know is bored
But everyone I know is floored
Crawl around, on the ground
Let the sound of your blood lead the way
"Can I Go On" is a song for venting and letting it all out; it's an invitation to join Sleater-Kinney in shouting our frustrations into a void, and hopefully getting some sort of positive response in return. Indeed, there is much to be angry about at this moment in 2019: "The narrator [in "Can I Go On"] finds herself on the brink of self-annihilation," Brownstein said in a recent statement, "grappling with the paradox of an internal darkness at odds with the pressure to outwardly perform modes of joy, relatability, and likability."
"Miss U 1000000"
Alex Winston
Seldom, if ever, have I been so forcefully struck by a song as I was with Alex Winston's "Miss U 1000000." The indie pop artist returns in dazzling style on her first single of 2019, a fiery electronica-tinged dance pop explosion that will knock the wind out of you. Running at a mile a minute, Winston bursts out of the gates with a catchily bright sample ("tell me how you feel!") that builds up toward a euphoric chorus full of desire and longing:
Know that you're your daddy's son
Never gonna listen when you're told
That's why I love you the most
Maybe you're just too young
Starting fires everywhere we go
to make it look like home
Tell me how you feel
Cause I miss you 1,000,000
Normally I wouldn't necessarily take to a song like "Miss U 1000000," but Alex Winston has finessed a masterpiece of left-of-center pop. It is groovy; it is nuanced; it is fleeting, yet full of life in the moment. Winston throws herself into this song with all her might, and the results are utterly exquisite. Next time I miss the one I love, I'll be sure to have this in my queue – but "Miss U 1000000" is more than just a sad-day song: It's an all-the-time song, ready to help us feel all the feels no matter our mood.
https://www.youtube.com/watch?v=T8Xt_1y598U
---
The Haim sisters' musical return is unlike anything we could have expected from them, and if we're being honest, that's half the beauty of this blissful seasonal singalong: Its breezy, freeflowing, easygoing nature captures the intimacy of love and connection through a cheerful message of togetherness and devotion. Written at a time when Ariel Rechtshaid, HAIM's producer and Danielle Haim's partner, had been diagnosed with testicular cancer (he has since gone into remission), "Summer Girl" is a musical kiss of serenity – a big, loving ball of positivity aimed at finding light in darkness and hope in even the worst of life's moments.
L.A. on my mind, I can't breathe
You're there when I close my eyes, so hard to reach
Your smiles turn into crying, it's the same release
And you always know, and you always know
I'm your summer girl
Ninteen-year-old Noah Cyrus is coming out of big sister Miley's shadow in spectacular fashion as an emotive folk singer/songwriter in her own right. And yes, it took me a few days to piece together Cyrus' family tree; no, I don't need your judgments for taking her at face value, without digging.
I've been holding my breath
I've been counting to ten
Over something you said
I've been holding back tears
While you're throwing back beers I'm alone in bed
You know I…. I'm afraid of change
Guess that's why I stay the same
The sting of heartache runs through this musically rich downtempo ballad; like a polished sword cutting straight through armor, Noah Cyrus conveys the vulnerability and loneliness of a toxic relationship. Warm vocal harmonies elevate an already heavy performance to stunning heights, but it's the immediacy of "July," Cyrus' first release of 2019, that lends it so much emotional power. Backed by just an acoustic guitar, Cyrus has nowhere to hide – from the listeners, from her relationship, and from the world.
This is the stuff sad songs should be made of: Listen to "July" for a great, cathartic cry. I know I have.
---
"I'll Be Back Someday"
Tegan and Sara
If Tegan and Sara's rollicking new single sounds straight outta the '90s, that's because, well, it is. Yet in spite of being written and initially recorded over two decades ago, "I'll Be Back Someday" also sounds anything but dated. Sure, it contains what we might call "throwback" Weezer, Blink-182, and "Stacy's Mom" vibes, but a good song is a good song – and this is a very good song.
Taken from Tegan and Sara's upcoming ninth studio album Hey, I'm Just Like You (out 9/27 via Sire Records), "I'll Be Back Someday" finds the Quin twins quite literally returning to the songs of their youth. The forthcoming album revives and rejuvenates songs Tegan and Sara wrote and recorded to cassette between the ages of 15 and 17 – back when the only people screaming their names in succession like that were their parents.
Young as they were when first writing this song, the pair's ear for what is catchy and exciting shines extraordinarily bright; "I'll Be Back Someday" glows as the raw crunch of youth blends into today's seasoned expertise. Their teenage voices shine through impassioned vocals and raw lyrics that speak to the heart of the matter: Namely, a need to break free and feel one's strongest sense of self.
Tegan and Sara were kicking ass long before they were a well-known entity, and "I'll Be Back Someday" is the proof we never knew we needed so badly.
— — — —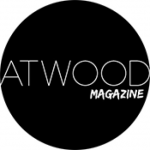 ---