Toronto's Wild Rivers dive into their stirring sophomore LP 'Sidelines', a beautifully intimate and sweetly tender album full of radiant, rich sound, stunning warmth, and achingly vulnerable reflection.
"Better When We're Falling Apart" – Wild Rivers
---
When you're on the sidelines, you're watching life go by, and maybe wishing you were wanting to play a different role. There's a sense of detachment from the experience, which makes it challenging to be present in the moment.
From its name, one might imagine Wild Rivers' sophomore album to be a record of other peoples' stories told from a distance, when in fact, it's quite the opposite. The Toronto trio are right there in the thick of things on Sidelines, a beautifully intimate and sweetly tender album full of radiant, rich sound, stunning warmth, and achingly vulnerable reflection. Life's a roller-coaster: Rather than trying to fit it to a straight line, Wild Rivers dive headfirst into the chaos and unknown, riding the ups and downs with a sense of acceptance, openness, and surrender.
We're washed out spinning around
Get a rush before it hits the ground
And we're all torn apart but it fits just right
We're ripped nicely, you're my 501s
We're like ice cream running down my thumb
And we light it, watch it all burn up
But I won't let it
I think we get better when we're falling apart
When we're falling apart
Released February 4, 2022 via Nettwerk Music Group, Sidelines is a timeless collection of deeply human, honest, and heartfelt songs. Arriving six years after Wild Rivers' self-titled debut album, the band's highly anticipated sophomore LP flows, like their namesake, like a gentle, soothing tempest: Immediate and urgent, Sidelines places us front and center into the throes of young adulthood's second coming-of-age: The turbulent 20s, a time of self-discovery, balance and instability, pressure to succeed, find your person/path/calling, and get your world in order.
And yet, things never quite go to plan, do they? Our relationships take twists and turns; our own perspectives transform as we grow; an album we think will take one year, takes six. "The more I see, the less I know about it," the band sing like a mantra in their opening song. It's not helpless, nor is it a capitulation; rather, it's an arms-outstretched embrace of the wilderness that defines our lives. So begins a powerful, heart-on-sleeve dialogue that never truly resolves; we just come to understand it better, piece by piece, row by row.
For Wild Rivers' Khalid Yassein (guitar, vocals, keys), Devan Glover (vocals), and Andrew Oliver (lead guitar, synths), this album is an especially long time coming.
"We wanted to be inspired by new surroundings, so in 2019 we rented an old house in Echo Park, Los Angeles and hunkered down there for a few months while we wrote new songs for the album," Andrew Oliver tells Atwood Magazine. "It was the first time the band had lived together, outside of tour. We had all our instruments set up in the living room and would write and jam any time we felt the urge to. It was extremely fun and productive, and we ended up writing more than enough songs for the album."
"In March of 2020, we drove down to Connecticut to record these new songs with producer Peter Katis. We were meant to be there for a month, but the pandemic started to intensify halfway through, and we had to return home to Canada. We took a few weeks to calibrate, and then decided we would need to finish recording the record ourselves. Over the next few months we finished the record in our apartments, cabins, and finally in a studio in Kingston, Ontario, where the band was formed. There were many stops, starts, and hurdles while making this record, but in the end I think the challenging nature of the process gave the record a richness and texture that wouldn't have happened otherwise."
Six years can bring about a lot of change in a band, and while Wild Rivers released plenty of music in-between their two albums (including 2019's poignant, moving Songs to Break Up To EP), Sidelines is an indisputable step forward in terms of the band's growth as musicians, songwriters, performers, and more. These songs, tight and tempered, colorful and emotive, truly showcase the seasoned artists they have become.
---
"We've grown so much, both collectively and individually since the first full length record," Devan Glover reflects. "When we made it back in 2015 we hadn't toured as a band, we had never really been in a recording studio, and we were learning everything on the fly. We had also just evolved from a duo to a band, so we were still catching a collective rhythm. Most of those songs had been written acoustically, and we built them out in the studio, step-by-step. Now, we approach recording in a lot of different ways, some of the songs on the new album started out from jamming in a room, others from sending snippets and ideas back and forth, and some from producing a demo off the bat while we were writing. It's nice to have 6 years of experience under our belt because we have a lot more confidence in a recording setting, and much more of an identity as a group. We can play to each other's strengths, we can use our touring experiences to help us make decisions in the studio, and we can take more creative risks."
"A big goal for this record was to expand upon our sonic palette, by experimenting with new instruments and production techniques," Oliver adds. "This is what led us to Peter Katis, who has produced great albums for The National, The Paper Kites, Kurt Vile and many others. He has an ability to create expansive and textured records, while still letting the vocals and the lyrics shine through. All of our individual musical tastes and influences have grown and changed over the years, and we wanted the opportunity to reflect that on the album. I think we were able to achieve that on Sidelines, while still maintaining the core songwriting and harmony elements that helped our debut album connect with people."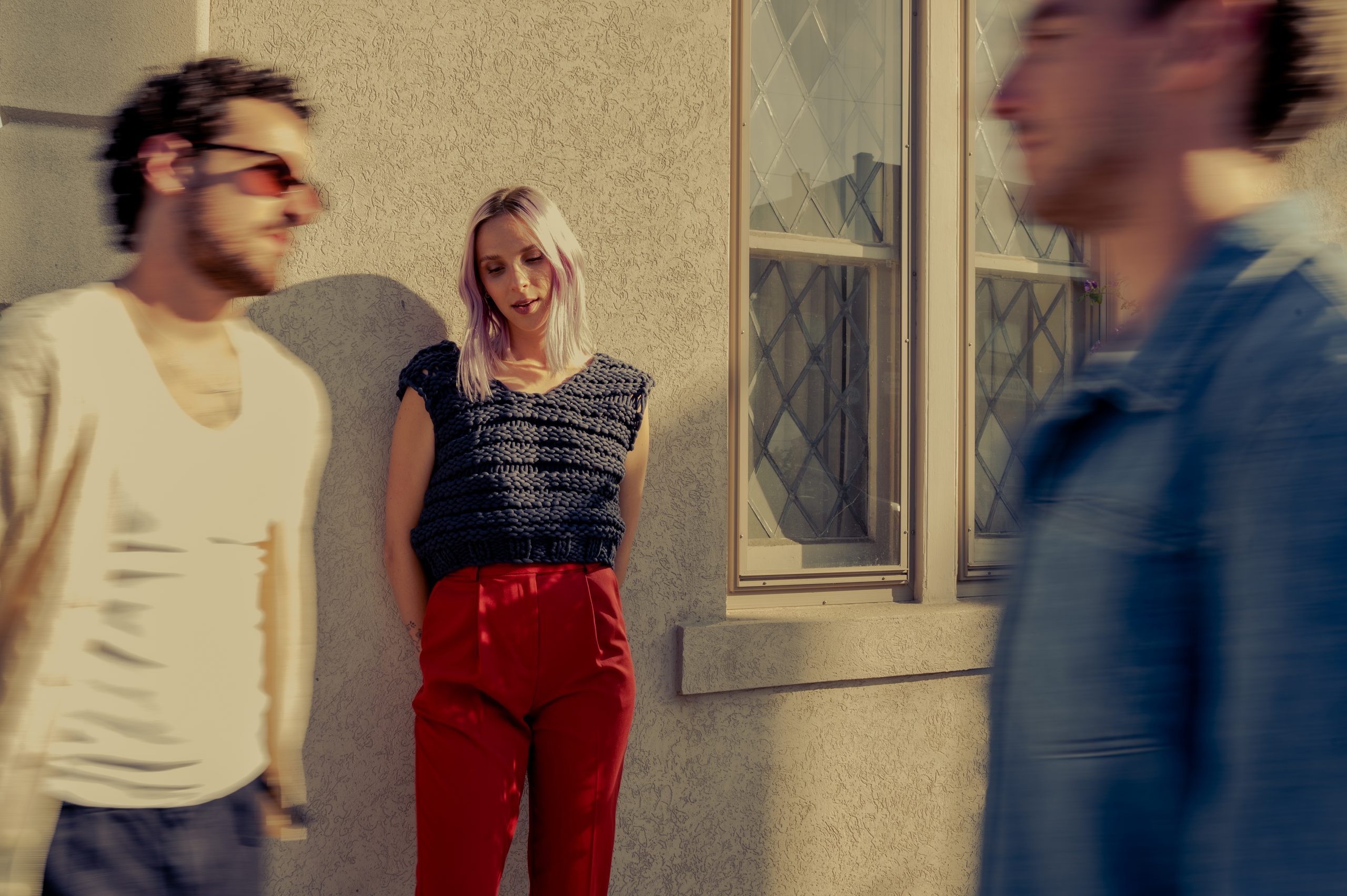 So who exactly are Wild Rivers in the 2020s?
They're unapologetically honest, imperfect humans reckoning with their flaws and faults, sharing life's highs and lows and everything in-between.
"I think this record represents us as people first," Khalid Yassein observes. "We really tried to be honest with ourselves, where we're at individually in our lives, and as a group. We lived with each other while making it and have experienced life together over the years as a band, so it was easy to connect on where we were at and try to make something about it. Musically we've all evolved as writers, producers, and performers. Those lines were really blurred on this project, where we all shared those roles and didn't do everything in the typical order. Sometimes we were writing lyrics as we were recording, or production would inspire melodic or writing ideas. It allowed the creative process to be fluid and we could come at songs from a multitude of ways."
"A lot of these stories are about perspective, and a longing to be in a different place or time," he continues. "Sometimes it's hopeful or nostalgic, sometimes it's painful. When you're on the sidelines, you're watching life go by, and maybe wishing you were wanting to play a different role. There's a sense of detachment from the experience, which makes it challenging to be present in the moment. On the other hand, only time and space can offer a renewed context that's otherwise difficult to see while you're caught up in it. We're all growing up and adjusting to adulthood, navigating new experiences and changing relationships, and we've literally been sidelined for a year to take it all in. In these songs, we're making sense of it."
---
That humanity and perspective come to life in a sweeping ten-song set that promises to invigorate, inspire, and light a fire inside.
Highlights abound as Wild Rivers journey from their smoldering opener "More or Less" (with its aforementioned mantra) to the heartwrenching cinematic finale, "Safe Flight" – a metaphorical "takeoff" that signals those last breaths of a relationship post-breakup, and the final moments of a chapter in our lives. Comforting and (bitter)sweet, the enchanting confessional "Bedrock" roars with the inviting grace of a flickering fireplace on a cold winter night: It's charming, disarming, and uncannily smile-inducing as Wild Rivers invite their listeners, whoever and wherever they are, to dwell in their emotions: To sit with the weight, let it seep through, and then let it go.
I got this friend I like to carry on my shoulders
He looks a lot like me
I sort of hoped we'd grow apart as we got older
But he's getting awful heavy
Look at that sky, covered in gold
I can't tell with my face to the ground
Taking a lap, trying to get back
Well I end up just driving around
I can't keep crawling back
I'm out of the red then down to the bedrock
I can't keep crawling back
I'm out of my head then down to the bedrock
---
The catchy, driving "Stubborn Heart" sees Wild Rivers channel the spirit of bands like The Head and the Heart and The Lumineers, bringing their full folk rock grace to the fore in a tune about fights, laughter, and love. On the bluesy, moody "Better When We're Falling Apart," the band explore a toxic relationship with immersive cascading guitars, soft, bustling grooves, compelling full-bodied harmonies that keep us hanging onto every second, never wanting to let go. Whereas that's the definitive wrong move in a toxic relationship, the "repeat" button makes it easy to hold this song close.
"My favourite song is 'More or Less,'" Glover says. "It felt special to me from the moment we wrote it, and lyrically it feels like a nice thesis statement for the record, which is why we decided to put it as track 1. To me, it sums up the emotional journey of the album, it starts solemn and understated, and builds from an almost uncertain feeling to a huge cathartic release. On the album, we were subconsciously trying to tackle some weird existential questions that we faced when we hit our mid-20s, and the release comes when there's some acceptance of a lack of control."
Speaking about his favorite lyrical moments, Oliver highlights the album's opener once more. "'The more I see, the less I know about it" is a lyric from the chorus of the opening track, "More Or Less." which encapsulates a feeling of uncertainty that was a through line throughout both the album and our mid-20s," he explains. "I also love all the lyrics on "Neon Stars," which Khal wrote in Nashville with Caitlyn Smith. The song paints a very vivid picture and feels timeless."
I met you on the rooftop
Shining with the moonlight
Honey, you had me
Said, "when's the band gonna start?"
You've got me in a bad way
Caught me on my last legs
Honey, you held me
And pulled me out of the dark
Now, I'm right back where you left me, baby
Drinking in that uptown bar
Know I sound like such a drag here, baby
But, oh, we used to laugh so hard about it
We were only kids back then
Lying on some broke down car
Thinking out loud, dreaming under neon stars
---
The kind of music that hurts so good, Sidelines is beautifully breathtaking: An intimate – and intoxicatingly catchy – journey into three open, bleeding hearts making music fit for the soul.
"We didn't go into the album saying, 'We want to make an album about 'this particular subject.' I actually don't think we've ever gone to an album or EP with a specific message; they always show themselves later on in the process," Devan Glover shares. "This project is a real-time record of a huge chunk of our mid-20s, and us trying to navigate that."
"I hope that people can hear their own experiences in these songs and feel less alone in them, whatever age or stage of life they're in. What I learned from this record and time in my life is that no matter how hard you try to stick to a plan or carve out a particular path for yourself, nothing is certain. That is both terrifying and amazing, and all we can do is take the experiences as they come and make the most of the present before it's gone."
Experience this stirring record via our below stream, and peek inside Wild Rivers' Sidelines with Atwood Magazine as the trio goes track-by-track through the music and lyrics of their sophomore LP!
— —
Stream: 'Sidelines' – Wild Rivers
:: Inside Sidelines ::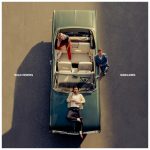 — —
MORE OR LESS
D: Nostalgia driven by a collective quarter-life crisis.
K: It's a bit of a disclaimer at the start of the album as we ask some big questions. We're letting you know, before we get into this, we really don't know what we're talking about here, and we're just trying to figure it out.
BEDROCK
K: Feeling depressed in beautiful Los Angeles. This song is one of the heavier feelings of the record, but musically we wanted to make it driving and celebratory. It's about the relief of throwing your hands up and giving in to rock bottom.
LONG TIME
K: This is about thinking that you're over someone, and then one phone call can bring you right back into it. It's a bit of an ego check, and you realize it's going to be a long time before you're truly over something. And accepting that, in some ways, you never will be, and that's ok.
STUBBORN HEART
K: This is kind of about being irreverent and facetious in a fight with your partner. You know that feeling when someone is frustrated, and you keep making jokes to lighten the mood, and not give in to the fight. Sometimes you have to acknowledge that what you're arguing about is silly, and you have to let it roll off of you.
AMSTERDAM
D: A song about the heartbreak that comes with plans falling through.
K: It was inspired by a friend who uprooted her whole life to move to Amsterdam for her boyfriend, only to have the relationship end days before she left. It kind of speaks to uncertainty in that weird in-between; after college, before real life.
WEATHERMAN
K: No matter how much you try to make a perfect plan for your life, things change and it never quite works out how you expect. For better or for worse. This song is telling yourself to be present, because you don't have control of anything in the past or future.
D: 100% certainty doesn't exist. And the weather forecast in Toronto is wrong most of the time.
UNTOUCHABLE
K: Trying to help someone you love through a dark time. There's an exercise that you can do when you have anxiety, where you ground yourself by naming tangible objects in a room. This song kind of aims to do that, focusing on the things that are real and good.
BETTER WHEN WE'RE FALLING APART
K: This came out of our studio at our house in LA, from a musical idea that we were working on late one night. We came up with the idea of kind of a toxic relationship where the couple is at their best when they're fighting. And then we started thinking about all these things that are better when they're broken and worn in. The weird "ice cream running down my thumb" line is one of my favourites of the record.
NEON STARS
K: When you go back to a place that has a lot of baggage, like an uptown bar. When before it was heartbreak, after time you can look back fondly. There was something special about the voice memo from the day I wrote it with Caitlyn Smith. We wanted to chase that energy and make something raw and simple, I think we recorded it live one night in the studio and just kept it like that.
SAFE FLIGHT
K: The final goodbye after a breakup, where you allow yourself to let go of someone, wishing them the best. In this relationship, it was long distance and there were a lot of flights between places. I loved how rich this metaphor was and put in a lot of aviation references. This song is the closing of a chapter for this story and the whole record.
— —
— — — —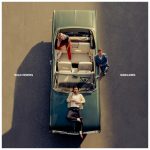 ? © Samuel Kojo
:: Stream Wild Rivers ::
---