'To What End' will Oddisee go to prove his merits as an MC? Just about any, it seems.
Stream: 'To What End' – Oddisee
---
Listening to Oddisee's new album To What End will grant access to a wide range of qualities not commonly encountered across the popular hip-hop landscape.
On the most fundamental level, it's great to see a rapper from Washington, DC establish his presence even more firmly. The nation's capital has long had a strong local hip-hop scene, but it's had limited success in launching acts to the mainstream– other than Wale for a time, perhaps, and his boast that he's "fly-flyer than the rest of 'em" sounds considerably less convincing nowadays than it did back in 2007.
Moreover, how often do American audiences make contact with any emcees of Sudanese heritage? And while many of us could name a dozen cross-donning rappers off the top of our heads, how often do we get to encounter a rapper who would represent the star-and-crescent-moon as readily? (Notwithstanding Lupe Fiasco, that is, and he's another one whose heyday was closer to '07 than to '23). 
Give Amir Mohamed el Khalifa a shot, however, and you'll get a chance to make up for all of those deficiencies. A native of the Maryland suburbs who moved to DC-proper after high school, he's been rapping under the nom de plume of Oddisee for about fifteen years. While he may have yet to substantially crack the Billboard charts, he's kept Washington rap fans happy with a solid dozen studio albums and even more mixtapes and compilation albums. To What End is the most recent entry in that collection and the first that he has self-released on his own venture, Outer Note Label, after having spent a lengthy stretch with Mello Music Group.
---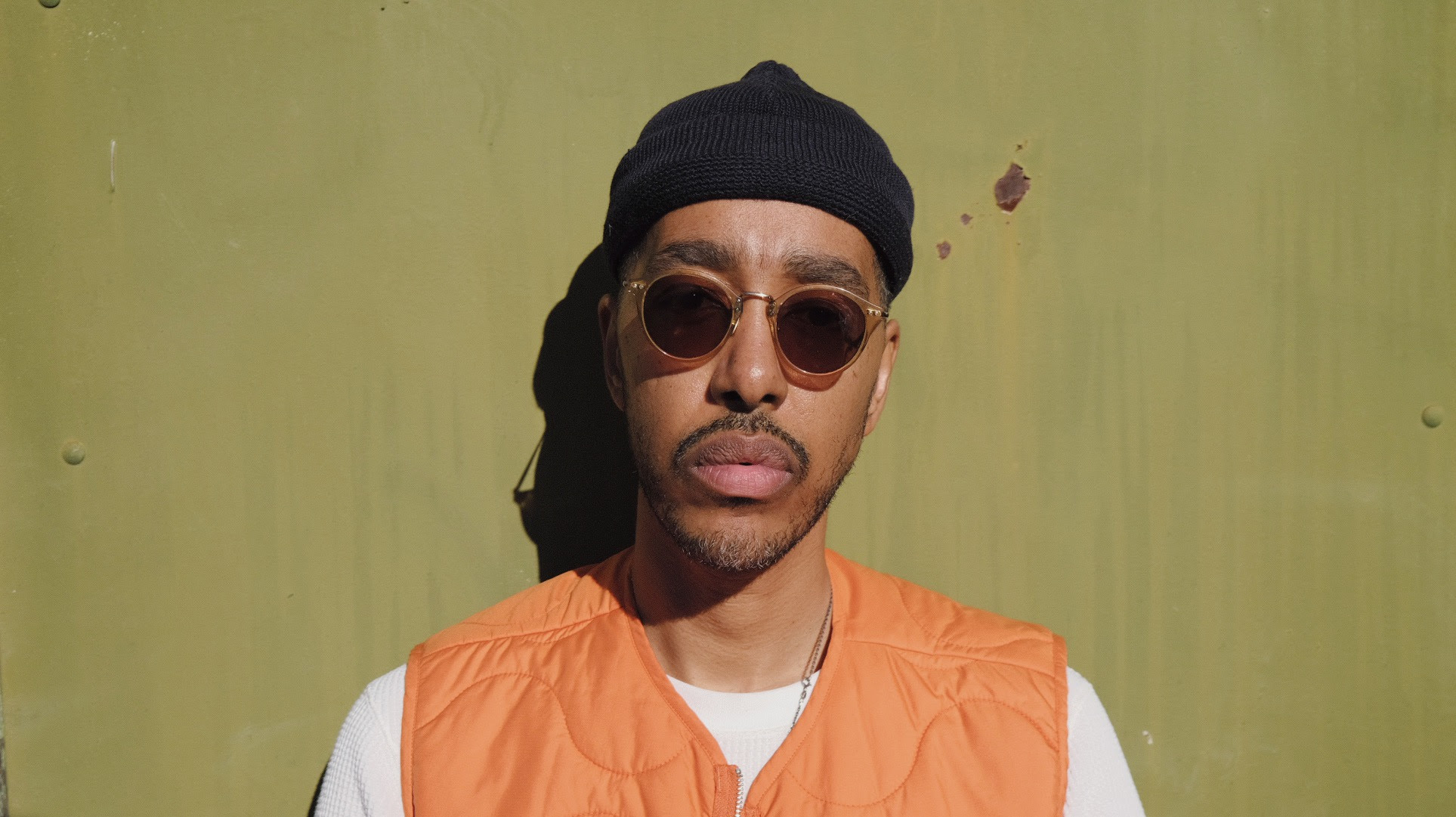 Eager to prove that no dust has gathered since his last LP – he's stayed active with plenty of side projects since 2017's The Iceberg, after all– Oddisee gets off to a fiery beginning with "The Start of Something." "At the end of Ramadan, I slaughter lamb for my kin," he raps. "That's not a threat – just understand I'm not as Western as hoped."
 Having established his ties to Islam first and foremost, Oddisee motor-mouths his way through a solid amount of additional material over the next fifteen tracks. The yin of addressing how his career is going and the yang of chronicling more personal matters winds up balancing out quite well.
"More to Go" narrates how "I was a dreamer born into illusions" from the get-go and that "I found the lure of life exploring what I couldn't cause." Songs like "Ghetto to Meadow" detail how he has maintained his artistic motivation over the years, largely by opting for the time-honored "brains, not brawn" approach: "Keep your head low in a tussle. Use your head, though, not muscle. Upper level, not a shovel."
---
Oddisee the Rapper seems to be doing just fine, based on lyrics like those, but what about Amir Mohamed el Khalifa the Man? To What End takes us on a tour of that personal front, revealing that the Main Man has been dealing with various pressures, even turning to therapy sessions for the first time in his life as a remedy. "My baggage was just adding up," he summarizes. "Blowing up, became a star, but as it happened, feared of getting 86ed any second like the Challenger." In the end, it's his dedication to his craft that keeps him going. "When the going's tough, I feel like collapsing," he explains. "But I hold it up for show and such."
On top of all that, Oddisee's responsibilities as a family man also help him to maintain strong composure. "First thing I ever planned was a pregnancy," he raps. "Before I had a child, never thought about destiny." All of that has evidently changed now that he's both a husband and a father. Nowadays, his resolve is clear: "When the road gets tough and life gets hard – hit you in the face not once but twice or more – don't throw in the towel."
---
Oddisee is an immensely gifted MC – his flow and wordplay impress throughout – but it never hurts to ask for help, and all of the collaborators on To What End make valuable contributions.
Veteran rapper Freeway proves that DC and Philly can reach some common ground in the studio – if not always at the ballpark – by contributing an energetic and growling guest verse to "Ghetto to Meadow," complete with a clever lyrical reference to "Passin' Me By" by the Pharcyde.
Other impressive guests here include Texan singer BeMyFiasco – who delivers some of the most soothing "la-la-la's" in recent memory on "Choices" – and Oddisee's fellow DMVer, Noochie, who takes part in an energetic duet on "Bogarde" that pays homage to their mutual native land. Finally, Oddisee's backup band, Good Compny, has long given him stellar production– they're even joining the MC on tour as of this writing– and they provide him with plenty of more effective instrumentals to rap over across the course of To What End.
"How far, how far, how far will you go?" an early chorus on this album goes. Later on, Oddisee responds to his own question: "I know I've lived many lives, yeah, but I got so much more to go." With all of the abundant MC skills he has on display throughout To What End, the rapper definitely has the potential and capacity to go very far, indeed.
— —
Stream: "How Far" – Oddisee
— — — —
? © Jasmine Van Buytene
:: Stream Oddisee ::
---