The Naked Sun's infectious honest rock is on full display on debut album 'War with Shadows', a record of raw self-awareness, hope, heart and possibility.
— —
Andrew Wesley Harris has a lot to say about his band's debut album, so we're going to let him take the wheel and do most of the talking here. The most important thing to keep in mind when listening to the The Naked Sun is that sincerity reigns supreme: The self-proclaimed 'honest rock' seven-piece from Philadelphia put their heart into everything they do, whether it be a dynamic anthem a lovelorn ballad, or anything in-between.
The Naked Sun's infectious blend of roots and folk-influenced rock is on full display on their debut album War with Shadows, a record that dwells in raw self-awareness and basks in moments full of hope and possibility. Harris and co embrace both light and dark, painting vivid portrayals of some of life's many powerful moments. Experience the full record via our exclusive stream, and peek inside The Naked Sun's War with Shadows with Atwood Magazine as Andrew Wesley Harris goes track by track through the band's overwhelmingly heartfelt debut.
Listen: 'War with Shadows' – The Naked Sun
:: Inside War with Shadows ::
— —
ON THE ALBUM
We live in many spheres, walking through them daily, from the macrocosmic to the microcosmic, and like all images, shadows are cast. War with Shadows represents a microcosmic sphere of a reality that takes on the roles of its characters living both oppressed by political systems, and free from them at the same time. The conflict of oppression and freedom casts a large shadow. One that leaves a lot of room for interpretation, an abstract perception of identity where the character is at the same time living consciously in their own skin and their own reality, simultaneously outlined by a constant meandering layer of subconsciousness that is perpetually being borne by experiences layered and emotions of fear, regret, redemption and love.
A shadow is made by a body "coming between rays of light and a surface." With the surface we have identity. The surface identity is formed through the layers of societal systems; its expectations, privileges, and perceptions. The light that casts the shadow represents the redemptive hopes of the the surface and the character. Shadows take on the role of the mysterious, and in this mystery we find trouble, but we also find hope. Because the image of a shadow is nebulous, undefined, dark, and sometimes hard to see the character can then define the meaning of their own shadow, and in essence they find room to write their own narrative for what their story is. The story belongs to them, it cannot be written by society because it does not belong to it. The shadow belongs to the person only, and therefore free from the oppressive labels that society casts on to us.
In a shadow we find room to invent who we are, and no one can argue who we are because in a shadow the shape that forms is open to interpretation, and this interpretation is owned by the surface that creates the shadow, the self. The light, however, belongs to all of us, and we share this light. The light is the sun, the sun is our creator, and the sun casts in indifferent rays, it is up to us to define our shadow, our story.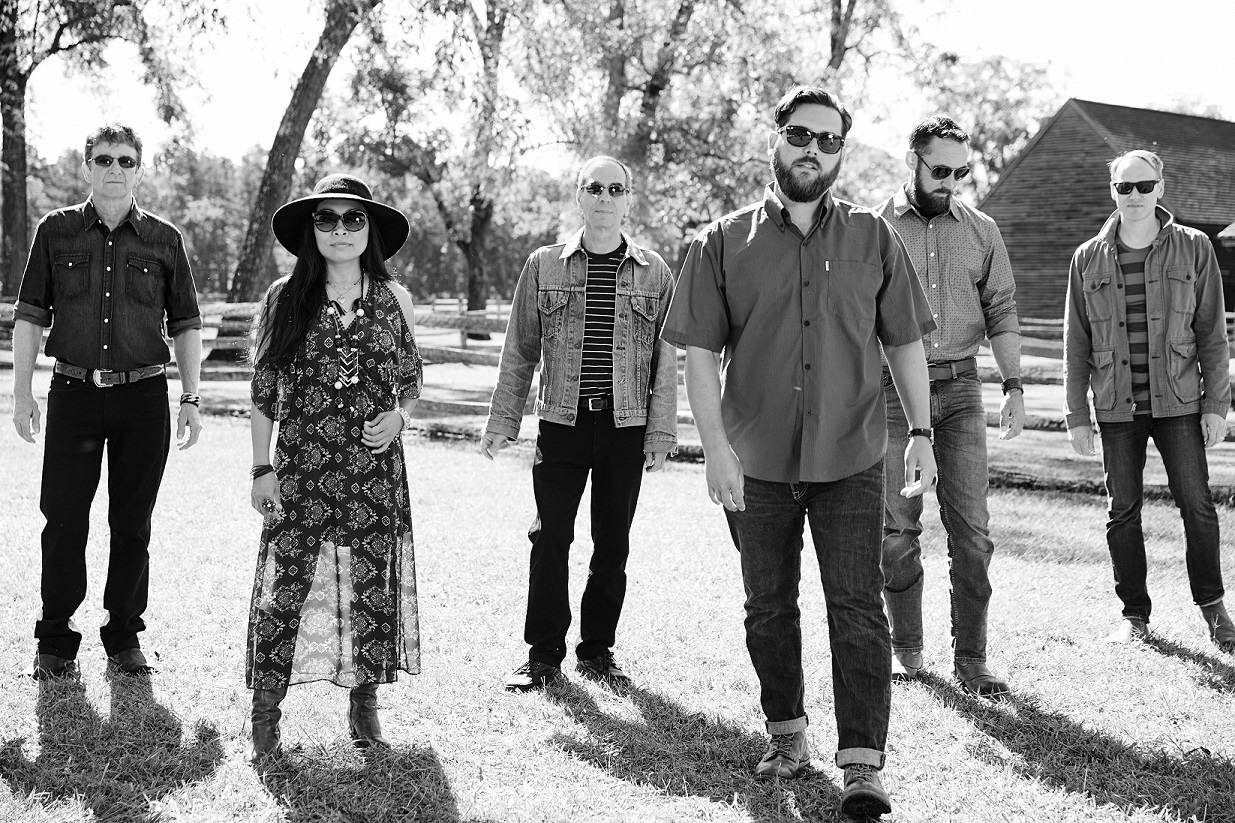 — —
Do You Wanna Dance
This song is inspired by the mixture of LSD and the incredible mixtape-type album by DJ Leo Zero – "Disconnect." The rhythms on this album connected me to the ground I was standing on and reminded me of the importance of rhythm in a song, even an Americana song. I could feel the Earth breathing and the world spinning. I wanted to write a song, a love song, to the planet. This lyrics in this song beg the question, do you want to dance? BUT, consider the role of myth in our culture and the omnipresence of such oppressive myths of power and pop culture; do you STILL want to dance?
Burke Hollow
Tom Petty has the best opening line in a song, all time, hands down: Honey don't walk out / I'm too drunk to follow. This was my attempt at a killer opening line: She slapped me across the face / I just couldn't walk away. The refrain: Like the stars all day / with the sun in my way / I'll wait, is offered as remedy to those with an ailing heart: get over your ego and you'll get over your broken heart AND have patience because this is part of the plan.
Holdin' Back the Heart
Holdin' was the first song we ever wrote, and the first song if its kind that I ever wrote. I was dating my now wife at the time I wrote this song, and she played a ton of soul and R & B whenever I was over her apartment. Al Green snuck inside my psyche and I wrote Holdin' in about 5 minutes. It's a song about falling in love while the rational fear of losing in love again presides in your heart. It's about letting your guard down and trusting in love. I married her 6 years later. This is the first song the Naked Sun ever wrote together, 6 years ago! Also, we've closed every single show with this song.
Rose Gold
I wrote this song to propose to my fiance with. It includes lines from our vows, an ee cummings poem, [i carry your heart with me(i carry it in]: You are whatever the moon has always meant / and whatever the sun sings it's for you. This is a love song about something I thought I'd never do, get married. Marriage was something we both thought we'd never do because society's myth of marriage is not something we measure our love with. However, once we could define what a marriage would be like it was time to do it. Rose Gold refers to the type of gold we had our rings made of.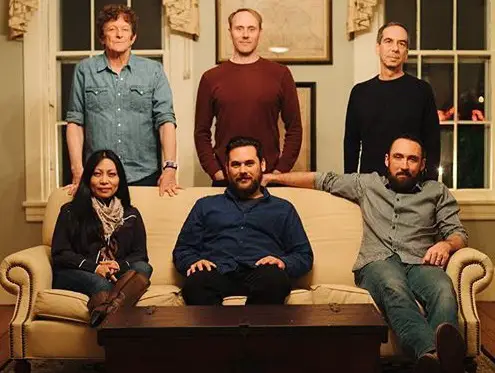 Lizard Brain
True story: I saw a friend trying to score heroin on the streets in Camden and wanted to help, and as I sat at the red light had this entire fantasy of being his savior, pulling him off the street, getting him help, saving his life, passed through my mind. The first half of the song deals with the fantasy (I called your name out of my window), the second half deals with the reality: I never called your name out of my window / I just sank lower in my seat. How do you help those you love who are addicted to a substance? Myth tells us to "save" them. I'm still grappling with this questions, but my experience has taught me that there's no such thing as a savior.
War with Shadows
Kind of an abstract interpretation of Springsteen's Growing Up. This song poured out of me and I had no idea what it was about for a long time, but now I think it's about growing up, abandoning dreams and then scraping to get them back, and searching for an identity not defined by parents, society, and other oppressive forces.
Snail Mail
A song about letting go of anxious fears caused by regret. Ultimately a song written for anyone struggling with guilt and depression. It's called snail mail because it has an antiquated message, but a reliable one, kind of like sending a letter through the mail. You could send an email, but doesn't the hand written letter mean more? That's the idea behind this song, authenticity.
Purple Sunset
At the beginning of every addicts addiction is a moment of clarity. The substance reminds us of what promise we are given: the promise that life holds joy. We find joy in substance, but it is the devil's promise, it is not real. This shadow is a memory:
I go out to see her
Spinning in ether
Wild winds have no name
Fall's around me
Lightning surrounds me
Connected to that pulse
The substance takes over and connects to that primal instinct of ancestral joy: nature, art, fulfilment. Something that was lost in the creation of society and the promise of progress. Is the substance an opioid, or is the substance our modern reality?
You were nothing more than lost
A vision, a feeling I lost
I want to hold on to this feeling, but I want to lose the memory of this addiction. Therefore, I hold no regret because I knew what I was doing, and I knew why I was doing it: I reminding myself of how I want to feel.
I wouldn't trade a million sober nights
For this purple sunset with you
The industrious landscape of the Delaware River serves as both a definition of our current reality entrenched by oppressive materialism that can be seen by both the container ships that carry the symbols of our material greed made by slaves, sent by companies, and sold to consumers. It also holds the picture of the birthplace of freedom and democracy.
Dirty old liver, Delaware River
Cleans me to the bone
Green bridge, Indian summer
You over, I go under
This dichotomy of symbols is at the crux of my dilemma: temptation vs. salvation.
But I wouldn't trade a million sober nights
For this purple sunset
With you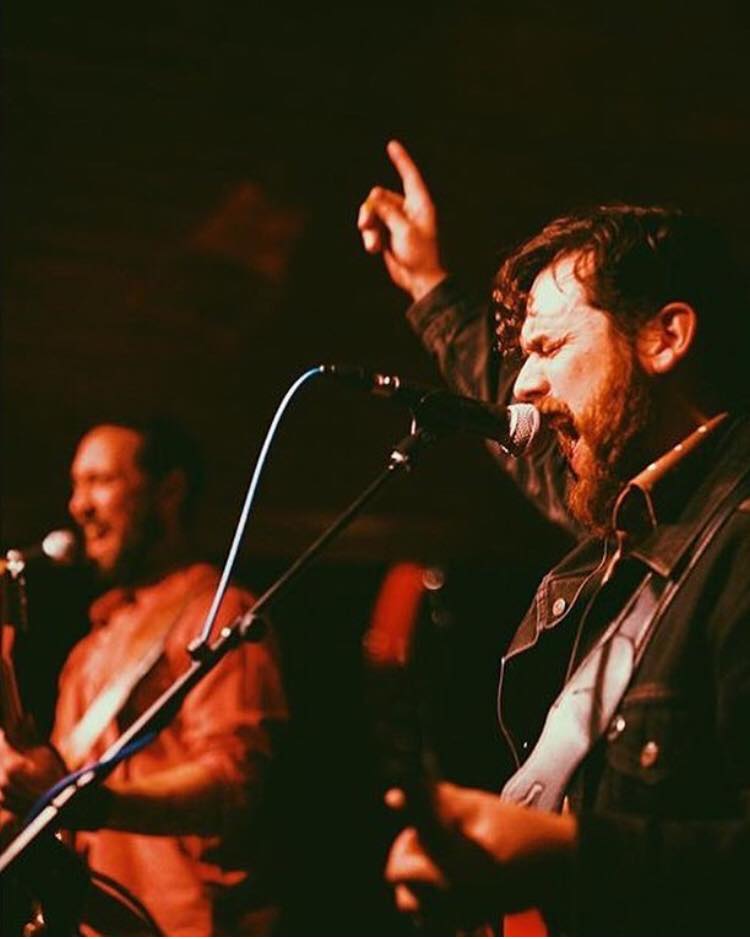 Jellyfish
About a friend that OD's and died on the beach in Atlantic City. His body looking like a Jellyfish washed up by the tied. Shriveling slowly under the moon. The lyrics are about finding redemption in a senseless death and celebrating life. This was a tough one to record, and still it tough to perform.

Clouds
Clouds is the newest member of the Naked Sun family and it serves as a symbolic bookmark that is placed about a third of the way through the Naked Sun's story. This song is ultimately about regret and life, and it serves as an ellipsis… TO BE CONTINUED.

— —
— — — —
photo © 2018
:: Stream The Naked Sun ::