Achingly vulnerable and bittersweet, Malmö duo Wy's intimate new single "Teeth" is a raw reckoning of helplessness, love, empathy, and acceptance channeled through feverish, chilling indie rock.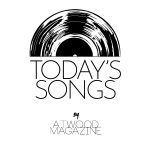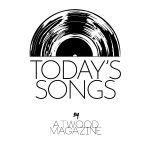 Stream: "Teeth" – Wy
---
---
This writer doesn't believe in the adage "love is pain," but to love someone does mean you're open to getting hurt by or from them – especially when they are in pain, themselves. Sometimes, you can help your loved one get out of whatever situation they're in and alleviate their suffering, but most of the time, you're just a party to their sorrow: An ear to listen, a shoulder to cry on, a presence to help carry the weight. Achingly vulnerable and bittersweet, Wy's intimate new single "Teeth" is a raw reckoning of helplessness, love, empathy, and acceptance. It's a poignant song of distress and despair, full of reflections and sobering realizations about one of the unforgiving realities of life and love.
You think your teeth are falling out
And now you're smoking on the balcony
You say it takes the edge off
It's something for your stress
It's something 'cause you're such a mess
And I guess my body's looking nice
In this particular light
I wonder what song I would sing at your funeral
And every high note would break
How can we truly accept that there are things outside of our control, when it comes to our own loved ones and their health and wellness? Emotional maturity is a mountain filled with moments of joy and grief alike, and we never quite get to the mountaintop; we just keep climbing every day, and do our best not to fall off. Released May 11, 2022, "Teeth" leans on the latter (grief) side of the spectrum; the lead single off Wy's forthcoming new EP Something Amazing (out June 17, 2022 via Rama Lama Records) sees the Malmö, Sweden-based duo dwelling in the solemn light of a loved one's struggle, slowly coming to terms with their inability to help rectify or solve the problems at hand.
"'Teeth' is about standing helpless on the sideline when someone close to you is struggling," Wy's frontwoman and primary songwriter Ebba Gustafsson Ågren tells Atwood Magazine. "About feeling desperate to help when there's nothing you can do but to be by their side and wait for it all to pass. It feels extra relevant now that we have become parents. Suddenly there's an abundance of things we cannot control, and there's going to be a lot more of that in the future. It's a hard thing to accept, but you can't protect the ones you love from everything, even if you want to."
Ebba and her husband (and Wy bandmate) Michel channel these heavy, churning emotions into a heavy, churning song on "Teeth," a slow-burning upheaval that steadily rises to a roar over the course of two and a half minutes. "You think your teeth are falling out, and now you're smoking on the balcony," she sings at the start, observing her loved one from an impermeable, yet so undeniably intimate distance. Quickly, her observations deviate into reflections: "I wonder what song I would sing at your funeral, and every high note would break…"
Guitars crunch and drums punch a slow, strong beat as Ebba pours herself out in the third verse, ultimately erupting in a soaring, gut-wrenching finale: "And it's you who's turning out the lights…"
Your hand is resting on my thigh
I'm watching videos as lullabies
Did I take the edge off?
Did I cause you stress?
Suddenly I can only breathe through the mouth
And it's you who's turning out the lights
And it's you who's turning out the lights
It's you…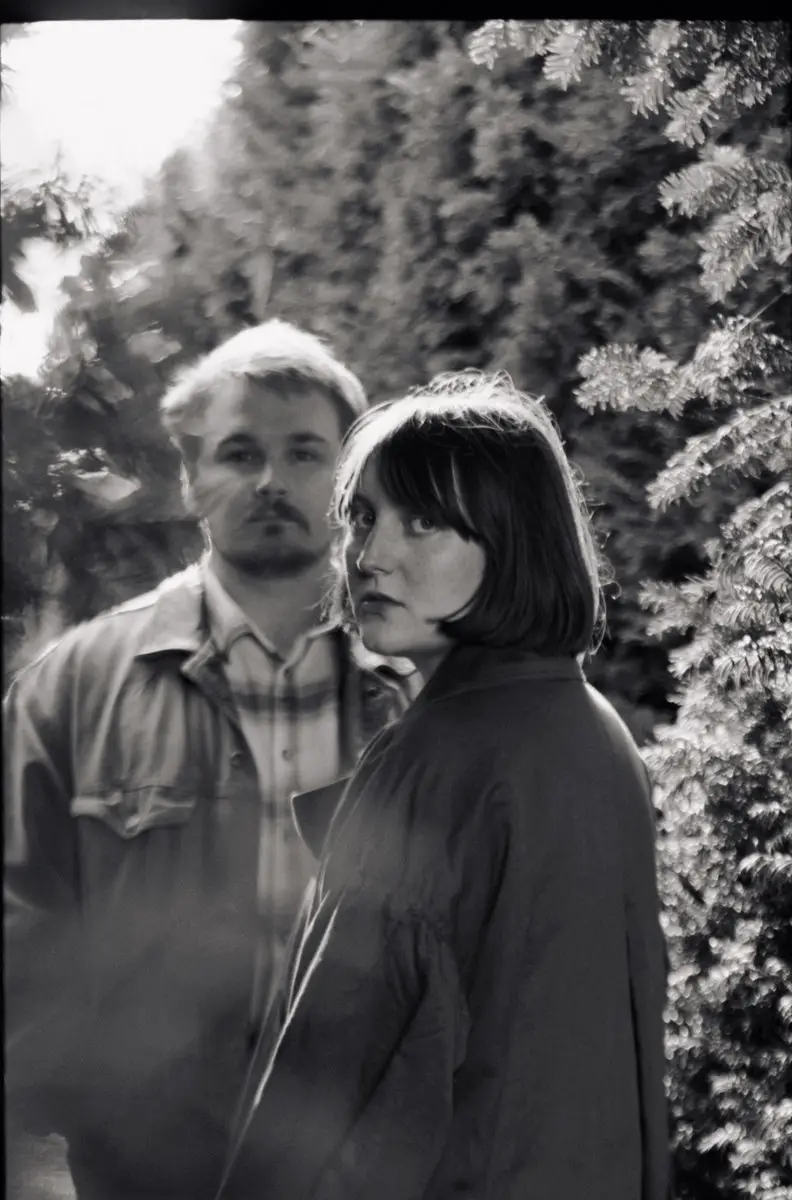 There's profound love in these lines: A deep knot of love whose passion and energy fills the room as the fever dies.
"Teeth" leaves us to dwell in that emotional wreckage on the sidelines: Wy's words, especially Ebba's final graceful howls, hang in the air and in our memory as we wrestle with the complex emotions and implications of this song.
A longtime Atwood Magazine favorite, Wy are masters of the vulnerable: 2019's sophomore album Softie found the Malmö, Sweden-based duo injecting achingly intense emotions into music that is as uncompromising and assertive as it undeniably raw. "Wy sound like what we want alternative rock's next iteration to sound like," we wrote at the time. "As catchy as HAIM but with their own raw, dark and vulnerable flavor, the pair make music so mesmerizingly special that you have to hear it to believe it."
The pair delivered their rawest effort yet on 2021's third LP Marriage, "an intimate indie rock upheaval that connects on a visceral, deeply human level [and one that] revels in the depths of our very existence." Once self-describing as "longtime lovers" and now a happily married couple, Ebba and Michel Gustafsson Ågren have their own special creative chemistry that comes to life in every Wy song: However built-up or stripped back, Wy's music cuts to the soul.
Something Amazing is said to pick up where Wy's aptly-titled Marriage left off, "exploring dramatic life changes, including the experience of knowing that there soon will be a third person in the family," the band explain. If anything can be said of "Teeth," it could that the Ågrens are taking us on their shared life journey with an unprecedented level of intimacy, visibility, and unfiltered vulnerability. We felt the intensity of their partnership bloom in Marriage, and now the next steps in that journey have come to life in a song full of both love and heartache, intimacy and acceptance.
Few artists let us in the way Wy always let us in. Stream "Teeth" below and stay tuned for Something Amazing: We've got no doubt that this EP will live up to its name.
— —
Stream: "Teeth" – Wy
— — — —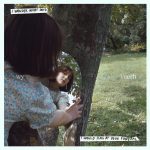 ? © Lamia Karic
:: Today's Song(s) ::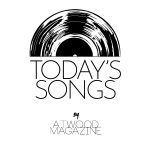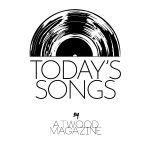 ---
:: Stream Wy ::