You are the sun on the waves in the ocean…
☀?☀?☀
For Bret Autrey (aka Blue Stahli), Sunset Neon is a dream come true: A no-holds-barred exploration of heart-on-sleeve emotions, bold melodies, and flavorful textures dripping in the heat of the moment – especially if that moment is lost in the '80s. Sunset Neon's new song "You Are the Sun" is a magical dance through warm vibes and nostalgic feelings, a passion-fueled echo aglow with deep synths and intimate vocals.
In all the May Gray
And all the June Gloom
In all the dark days
That always come too soon
And if tomorrow
Is just another day
No time to borrow
Or wish it all away
"You Are the Sun" – Sunset Neon
---
Atwood Magazine is proud to be premiering "You Are the Sun," the latest single off Sunset Neon's upcoming debut album Starlight, out 12/1/2018 via FiXT. The new project from multi-genre musician/producer Bret Autrey (known for his prolific work as Blue Stahli), Sunset Neon is perfect for long drives down the Pacific Coast Highway; for late night escapades and weekend adventures, where you're basking in the moment and see no end in sight. It's the quintessential soundtrack to those beloved teenage coming-of-age Brat Pack films we still cherish, an unabashed indulgence of pads and pulse that leaves the heart and the feet aching for more.
According to Autrey, "Sunset Neon came about because even though I would tease bits of '80s action as Blue Stahli, I always had to make things fit a bit more with Blue Stahli as a whole, and that restricted some of the areas I'd want to explore within the realm of "everything '80s." Klayton from Celldweller/Scandroid/Circle of Dust suggested I create a new project to just go completely nuts and revel in the '80s fluorescence I've always wanted to do," and the rest (as they say) is history. "I've dreamed about doing a project like this since I first started making music, so I'm freakishly excited to create some weirdo VHS music for nostalgia-tinged drives or the result of watching too many flicks like 'Terrorvision' and 'Vamp' over and over."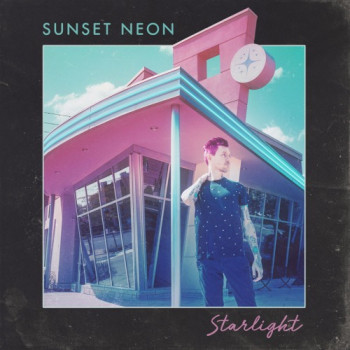 No telling where we're
Where we're going
My heart is floating
You are the
You are the sun
On the waves in the ocean
You are the
You are the one
There's no wasted emotion
The sonic manifestation of burning the midnight oil, Sunset Neon's music is uninhibited blissful pop tinged with every color of the rainbow: Reminiscent of contemporary acts like Atwood favorite FRND, Empire of the Sun or St. Lucia, but still in a league of its own. While previous Starlight singles have evoked the energy and imagery of Meatloaf ("Tonight"), Talking Heads and The B-52s ("Got You"), "You Are the Sun" captures a softer, more nuanced set of intimate feelings.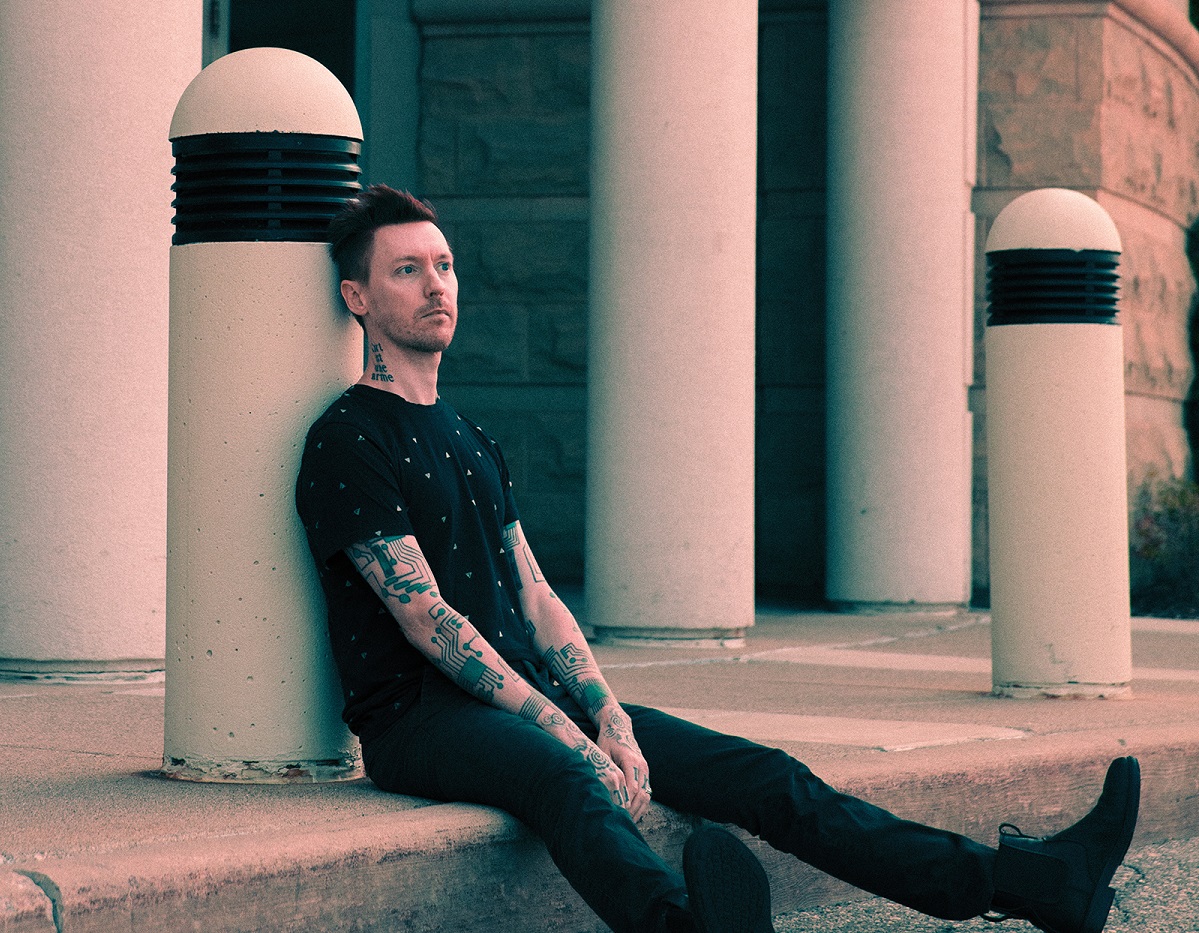 "'You Are The Sun' was sort of the prototype of the dreamier side of Sunset Neon and experimenting with going for a more lo-fi approach," Autrey explains. "Reducing bitrates, pitching audio down, filters all over the place. Also, [it's] where I really started messing with making parts of this sound like a well-worn cassette. The demo vocals were recorded late at night through the built-in laptop mic, and I wound up really liking the "even softer" vocal approach to pair with the haziness of the track. It's caught in this weird in-between of dreamy lo-fi, and kind of a slow nu disco thing, but mixing those genres together is part of what Sunset Neon is all about."
One of the coolest aspects of Sunset Neon is that he is unafraid of diversity: Starlight is shaping up to be a wonderful vegetable soup of different tastes, sounds that inhabit their own worlds but also flow together as one.
In every moment
And every hiding place
I find a home in
The memory of your face
You're so ambrosian
You're every luxury
All this devotion
Is every bit of me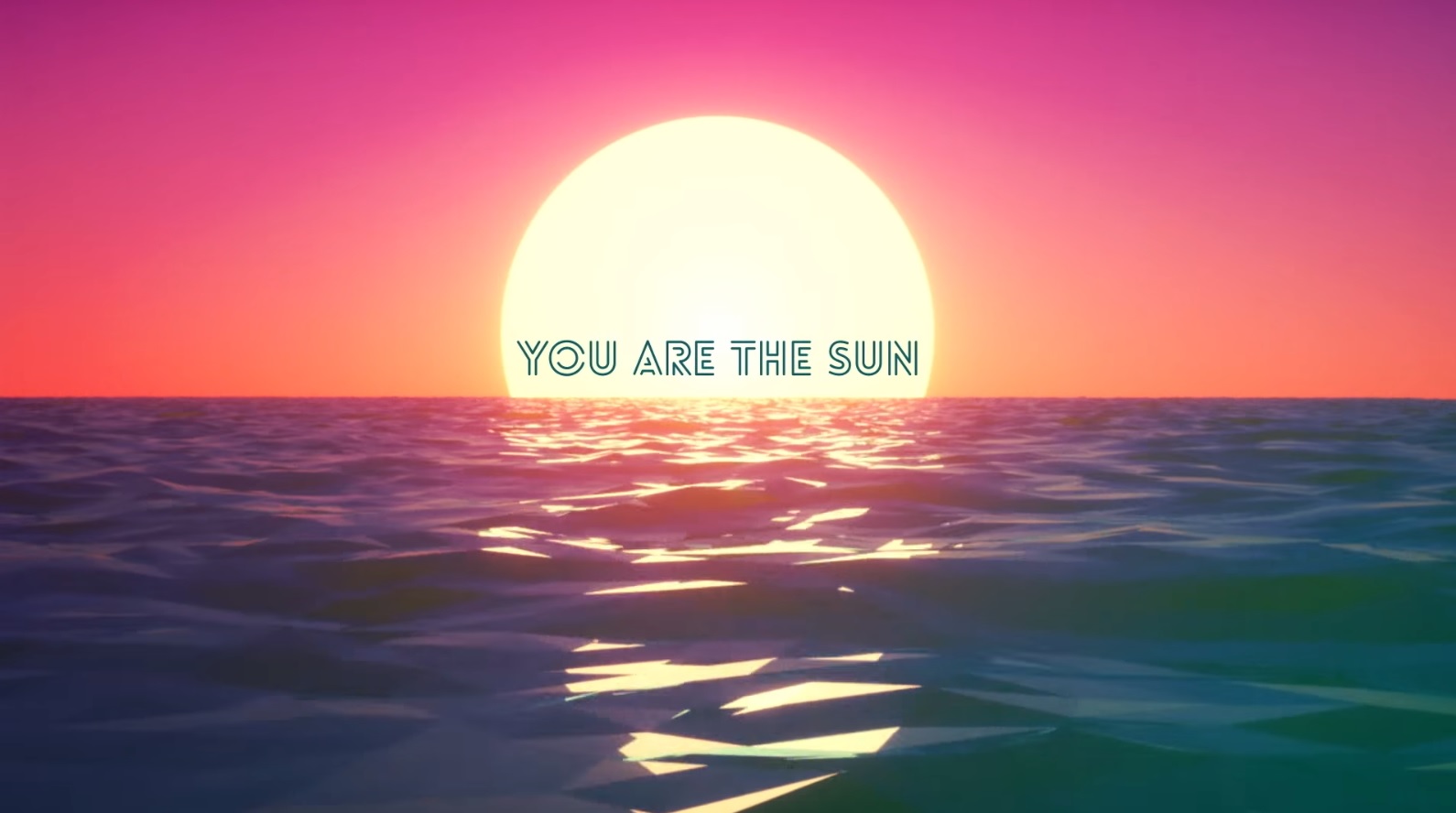 There's something exhilarating about experiencing another's dream coming true: Sunset Neon's music is refreshing and rejuvenating, a 2017 blast into the past still manages to feel contemporary and "new." There's something utterly timeless about this music: "We'll never fade away, eternal summer haze. Far too much too convey, all unspoken," sings Autrey in the final verse, immersing himself and his listeners in the thrill of it all.
And even far away
I love you every day
Never forgotten
And hearts unbroken
You are the
You are the sun
On the waves in the ocean
Dive into Neon Sunset's "You Are the Sun," a catchy, warm dreamscape where everything is possible, and anything can happen – exclusively on Atwood Magazine.
☀?☀?☀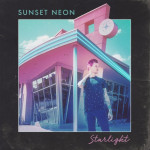 photo © 2017
---
:: Listen to Sunset Neon ::