Every Friday, Atwood Magazine's staff share what they've been listening to that week – a song, an album, an artist – whatever's been having an impact on them, in the moment.
This week's weekly roundup features music by Stormzy, Pip Millett, Olen, St. Humain, River Tiber, Ellen Krauss, Mai Anna, The Weeknd, DUB ZOO, Night Hawk, Soprano, and Sam MacPherson!
•• •• •• ••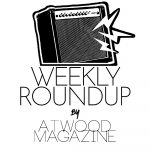 :: "This Is What I Mean" – Stormzy feat. Amaarae, Black Sherif, Jacob Collier, Ms. Banks, & STORRY ::
In my experience – which is to say, about 20 years' worth of listening to rap regularly– hip-hop collective tracks can go both ways. At times, there can be too many featured artists, not all of whom are the best fit, causing the resulting song to feel overcrowded and incohesive. Yet when this formula is implemented successfully, there is just the right amount of each guest for their contributions to blend together well and a memorable collaboration to emerge.
I'm happy to say that "This Is What I Mean" – a new song by British rapper Stormzy, featuring a sling of indie artists such as Amaarae, Black Sherif and STORRY– manages to land in the latter category quite neatly. The London-native frontman puts his all into the title track of his third and latest album, on which he elaborates on his hopes of fulfilling his potential as an MC ("Give him room to grow and just give him space, and he could be a young, black Jimmy Napes"). Having the other singers tag along with him vocally– even when it's as basic as chanting the song's title as a refrain– adds some melody and impact to the finished product.
"What I love about Stormzy – besides his obvious musical talent – is his kindness and care for inclusivity and equity," says STORRY, who can be heard firing off some high-pitched, gospel-worthy "Ooooh"'s throughout "This Is What I Mean." Originally from Toronto, STORRY currently resides in London, where she has been able to link up with other young artists like Stormzy and also advance her agenda as as a queer POC performer. We'll be hearing more from her when her full-length album, CH III: The Come Up, comes out next month. For now, it's worth appreciating Stormzy for generously offering her and the rest of his entourage a chance to shine on "This Is What I Mean."
:: "All Good" – Pip Millett ::
Pip Millett creates a whimsical and rich soundscape whilst delving into the depths of her mind. Meshing R&B and Hip Hop impeccably the singer creates a wistful and reflective track whilst singing about a lost love.
With the year coming to a close I find myself thinking back on all of the phases I've experienced this year and my listening habits are reflecting that. Enter "All Good," the third track off of the singer's debut album When Everything is Better, I'll Let You Know. "All Good" is the perfect "right person, wrong time" song as it explores the conflicting emotions that accompany a breakup – the acceptance that it's over yet still longing to be in that person's life. In the opening lines Millett sings with peace and certainty in her voice, "In another life, I'd try to hold your hand, try to kiss you/ Let you know I miss you/ In this one, I hug you as a friend." In most breakup songs artists are able to convey unwavering anguish and resentment but Millett takes a more peaceful approach accepting the emotions that linger, and wishing her ex partner well instead.
The singer's buttery vocals accompany an echoey sax and groovy beat, creating a dreamy and reflective atmosphere as Millett's vocals ring out, "It's all good, baby/ And in the end, I'd do it all again/ Just to be a friend." Millett's innate ability to convey her emotions not only in her vocals but in the track makes the ache Millett is experiencing palpable. Holding no resentment for someone is harder than being angry at them and Pip Millett singing wistfully, "The sky seems pretty blue/ And I hope that that's the same for you," causes a pang in your stomach. Millett flawlessly expresses how love takes many forms, even manifesting itself in loss.
:: "Got a Name" – Olen ::
Talk about a bold and buoyant (re)introduction!
Armors' Olen Kittelsen has burst onto the scene refreshed, energized, and ready for his big solo debut: Released on December 8 via Glassnote veteran Marc Nicolas' brand new label, Good News Only, the enthusiastic "Got a Name" is his first song under the moniker Olen. A grand, sweeping pop song with undeniable charm and a blissful, sun-kissed bounce, "Got a Name" is a spirited fanfare – one that certainly serves its purpose as a head-turning, flashy statement.
Within Olen's energetic performance is an earnest search for purpose and understanding: "My parents called me Olen and I'm still trying to figure out what that means to me," he sings, contrasting his inner reckoning with a rousing, singalong chorus hook, "Oh, I've got a name."
"'Got A Name' felt like the perfect first song to introduce myself," Olen says. "We wanted to write a track that could transition and bridge the old music with the new music. Every day I'm learning something else about myself and what I believe. This song is about that: I don't know if I'll ever be fully comfortable with myself, and this song says, 'That's ok!' I still don't have all the answers, I'm still figuring out who I am, but here's some horns. It's about being okay with not having 100% of a grip on your life and yourself and being in that stage where you just don't know, and turning that into something positive and something that makes you feel good. Being okay with it!"
Fans of Olen's former alternative rock band Armors are sure to find something to love in the lead singer's renewed artistry, which carries with it a sense of maturity and self-exploration – not to mention a radiant sound reminiscent of indie pop bands like Vampire Weekend and Passion Pit. Olen's debut EP So CoDependent is set to release in early 2023, and with it we hope to expect more "pop music with a personal twist": Songs that are as boisterous as they are introspective, finding an artist exploring not only who he is, but also where and how he fits in the world.
:: "Pillow" – St. Humain ::
As we journey closer to the highly anticipated sophormore EP, METADRAMATIC, from St. Humain, the Sydney based artist presents "Pillow." Blessing us with yet another electro pop anthem, "Pillow" debuts a more vulnerable side from the songwriter as he sings in his signature falsetto vocals about the daunting feelings of letting your guard down for someone and allowing them into your life. Sometimes it's much easier to be withdrawn, as a coping mechanism to protect ourselves from getting hurt, but if we learn to take the leap and trust our hearts. The artist shares, "Maybe I'm too cautious, maybe I'm too scared. But this song captures the feeling of missing somebody (again) and wanting to be close to them… I'm thinking about them when I go to sleep, and it keeps me up sometimes. But at the same time, there's something holding me back. My own heart is holding me back. I'm such a slow burn that I'm unable to simply dive into love and need to take things very gradually. This tension between wanting anything but withholding everything became Pillow."
With echoing synths, velvet vocals and an overall ethereal atmosphere, "Pillow" builds into a bouncy chorus, with a vibrant beat that rides alongside an infectious, shimmering melody. Taking inspiration from the likes of Lauv, Dua Lipa and Post Malone, St. Humain has perfected his big and bold electro pop recipe that is certain to turn a lot of heads in 2023.
:: Dreaming Eyes – River Tiber ::
Few things are worth waiting six years for, but River Tiber's sophomore record was just that and more. Honing his creativity into every lyric, mix, and instrumental arrangement, from electric guitar and drums to piano and cello, the musician has taken the title of "self-produced" to an entirely new level. Weaving psychedelic rock, smooth jazz, and soulful R&B into a dynamic ten tracks, Toronto's Tommy Paxton-Beesley, otherwise known as River Tiber, has created a sonic portal to his world in his December 9th record, Dreaming Eyes.
Sampled by the likes of Kendrick Lamar, Mac Miller, SZA, and Drake, Paxton-Beesley's presence has become ubiquitous, yet elusive in the contemporary hip-hop sphere. With Dreaming Eyes' lead single, "Hypnotized," making an appearance in Lamar's "Savior," River Tiber's creative genius and artistry are crystal clear. In capturing the song's music video, director Leo Aguirre explains, "I wanted to create something visually striking that would match the song's energy… We thought about everything from the pandemic to increasingly drastic climate disasters, data breaches, and the extirpation of democracies around the world… It has become easier to live in a state of sedation… We wanted to introduce this metaphor of a modern opium den in which people are collectively sedated."
Mystical, bold, and of course, hypnotic, Dreaming Eyes examines and unpacks the highs, lows, and in-betweens of life on global and personal bases, as River Tiber proves as strong a recording artist as he does a writer and producer.
:: "This Time of Year" – Ellen Krauss ::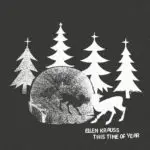 I recently read about Peter Andre's petition for radio stations to ban the Christmas song, "It's the Most Wonderful Time of the Year" – on the basis that the December holiday season is not, in fact, the most wonderful time, for most people, and that this song perpetuates a set of expectations and pressures based on this falsehood. It's a bold petition to be sure, but the claim itself is without a doubt accurate, and I can't help but thinking about that scenario while listening to Ellen Krauss' new song. Released December 2nd, the intimate and aching "This Time of Year" is a raw, unfiltered reckoning with the "festive" season. The Swedish alt-pop singer/songwriter spills her heart out in this solemn, stirring acknowledgment that for some, this is the farthest thing from "the most wonderful time of the year."
What's in my body, who's in my blood?
What do I call you if you're not my mom?
I'll go searching for something I know.
Lookin into my deep blue soul.
Daddy left me when I was just a baby.
Call him crazy if you want.
Ah oh oh I miss you
this Time of Year.
"This Time of Year" is Krauss' third single release of 2022, following May's wistful, groovy "Shouldn't I Just Let You Know?" and November's bitter-sweetly stirring "Tie Me Down." Together, these three songs constitute the artist's first bits of new music since her debut album Pearl's release in mid-2020.
According to Krauss, "This Time Of Year" is a story about feeling lost and rootless in a time where we're expected to feel the most "at home." She calls it a song "simply about missing that special someone during Christmas."
"It's a song I wrote from my "aunt's" perspective," she tells Atwood Magazine. "She's not really my aunt, but she's always been in my family because she no longer has a family of her own. Christmas is always a tough time for her as she's reminded of those she's lost, and it's all very moving to me."
Krauss exposes that inner pain in a passionate, bruised upheaval. All that nostalgia for past holidays spent together; all that longing for someone who is no longer here. It all comes to the surface, especially when advertisers and broadcasters perpetuate this portrait of the picture-perfect family in blithe celebration. Time passes, but when it comes to true grief, the scar never fully heals.
Krauss' "This Time of Year" video adds to the track's vulnerability and heartbreak. Featuring Hugo Hamlet, the visual cinematically captures the song's emotional turmoil. "This song has a special place in my heart, so putting out a music video that captures all that felt natural but at the same time very humbling," the artist shares. "There's so much in the Christmas aesthetic that speaks to me. It's that extravaganza, neon thing but with some ugly rough edges and it just reminds me of how different the show we put on during Christmas is from the reality. I think we should all just look after one another during Christmas and lower our expectations to be honest. I am so happy with how it came together and I give all the cred to the actor Hugo and the amazing film team! Merry Christmas!"
For anyone looking for a vessel to carry their burdens and shoulder their weight, look no further than Ellen Krauss' beautifully gut-wrenching "This Time of Year."
November came slowly
and I feel quite cold.
My boy he left me and mother I'm growing old.
I'll go searching for something I know.
Lookin into my deep blue soul.
Daddy left me when I was just a baby.
Call him crazy if you want.
Ah oh oh oh I miss you this time of year.
Ah oh oh oh I miss you this time of year.
:: "Jupiter" – Mai Anna ::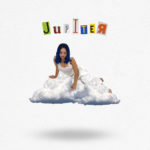 With heartbreak at the forefront, Mai Anna's "Jupiter" brings us through a cosmic journey into the universal experience of loss.
With a sound that masterfully blends multiple genres, including R&B, Pop, and Neo Soul, Mai Anna's sound welcomes listeners from any genre affinity into her bright and bold discography. While much of her music centers all of the emotions that come with being in love, "Jupiter" is perhaps the musician's most poignant take on the experience of longing for another.
"When will the stars align?" Mai Anna begs cosmic forces, as she mulls over the fact that the subject of her affections belongs to another. While the only thing she truly wants to do is soar into the sky with her lover, she is constantly brought back to earth by the fact that they belong to someone else. Though, it seems like Mai Anna is more than willing to wait it out, as she happily distracts herself by reaching out for the stars in this snappy track.
:: "Nothing Is Lost (You Give Me Strength)" – The Weeknd ::
I just got back from the new Avatar movie and all I can say is, "WOW!" But let's see if I can write a bit more…. After being immersed for three hours in what are surely the greatest visual effects in Hollywood history, I also got to cap off my grand my experience at the IMAX by hearing the Weeknd emerge and– much as he did with "Pray For Me" in Black Panther back in '18 – inject a extra feeling of epicness into the movie, even after the main feature has ended and the credits are rolling. Production trio Swedish House Mafia and Simon Franglen, the film's primary composer, help him out in that regard with an absolutely majestic beat worthy of Pandora.
Hearing this song performed with tulkun– the whale-like creatures of the Nav'ii universe– swimming and leaping across the screen on the enormous IMAX screen was simply mesmerizing. Yet here I am back at my place, playing the song on my laptop, and it's still incredibly heavy-hitting all the same. The creators have said that "Nothing Is Lost" is designed to "speak to the epic scope, breathtaking action, and thrilling drama of the film itself." I have to say, those objectives are fulfilled simply marvelously in the finished product.
:: Strange Times – DUB ZOO ::
Believe me when I say that the new album from Australian musical collective DUB ZOO is unlike anything you've heard before. Defying genre limitations, the group of vocalists and multi-instrumentalists from all walks of life have come together to collaborate on a ten-track release which dances between dub, psychedelia, reggae and everything in between. Through jam sessions and experimentation, DUB ZOO came up with their new album Strange Times. Feel-good, high energy, dance worthy music is what makes up this album, perfectly assimilating their live sound which has been capturing the attention of audiences along the Sunshine Coast of Australia. Member Paddy Kiernan shares, "The theme is always about improvisation and being present in the moment."
Thematically, Strange Times touches on a plethora of relatable tales from life during lockdown, to more poetic and philosophical lyrics, resulting in a thought-provoking listening experience from the get go. Speaking about the creation of the album Kiernan continues, "It kinda felt like we were watching the world fall apart , albeit from our relatively civilized piece of paradise. But even in Australia we were not immune to the weirdness of these last few years."
:: "Soir Bleu" – Night Hawk ::
It all started with a strange email from a long-dead American painter (which I'm not going to try to explain), and it ended with me falling headfirst for Night Hawk's third single. Released November 25, "Soir Bleu" is an achingly intimate song of isolation and disconnect; of dwelling in our depths, licking our wounds, and stumbling a little bit as we try to better ourselves and our situations. Brutally honest, powerfully self-reflective, and deeply relatable, this song hurts in the very best of ways.
I spent last night trying to write down your number
Important things like that i can't remember
This morning i tried to read my own writing
I blame it on all of those years of typing
I think i'll know what i want
When i have it
I stick my chin out at luck
It's a habit
Both of our faces are red
The sky's blue
Soir bleu unlit cigarette
And paper moons
"I wrote the lyrics of 'Soir Bleu' in direct reference to the eponymous Edward Hopper painting," Night Hawk vocalist Peyton Semjen tells Atwood Magazine. (Of note, the aforementioned "strange email from a long-dead American painter" came from one Edward Hopper – or his ghost, perhaps…)
Semjen continues, "The focus of the lyrics are two characters: the standing woman, often speculated to be a prostitute, and the seated clown. Like many of Hopper's paintings, this piece conveys a unique sense of loneliness and isolation. Though the characters seem to be enjoying their evening, they all are looking in different directions, each on their own little island. 'Soir Bleu' makes me think of missed opportunities. What if I had just gone up to him that night? What if I called her back? What if I took him up on that night out? So that's what the song is about. The lyrics are a peak behind the painting, into the lives of the woman and the clown. I imagine a scenario where these two characters- with their matching pale skin with red accented cheeks and lips- are soul mates, but are fated to never meet again because of a hastily scribbled phone number. The verses tell the story from the perspective of the woman the morning after, when she wakes to discover she missed her chance for true love. The chorus ties the listener back to the art that inspired the lyrics: 'Both of our faces are red and the sky is blue. Soir Bleu, unlit cigarettes, and paper moons.'"
maybe i missed my one chance for true love
maybe it's a sick trick from above
watching me stumble into a yellow car
leaving the man of my dreams at an empty bar
face caked in rouge
evening painted blue
nothing left to pursue
just go home
For Semjen's bandmate, multi-instrumentalist Colter Adams, this song serves the painting as much as it serves the general public. "'Soir Bleu' is such a bizarre, evocative painting, and yet it still checks off all the Hopper boxes: Stark geometry and bold imagery, underpinned by a deep and overwhelming sense of melancholia and repose," Adams says. "I wrote the music with an ear to that balance. While the guitar licks and bass line add plenty of color to the song, all the instrumentals are in service to the same wistful tone. The idea was to honor the painting, and turn the focus to the lyrics and the story."
Hailing from Maine, Night Hawk debuted earlier this year as a duo led by Semjen and Adams, with a rotating case of musician friends filling in the gaps. The pair began playing together as first year students at Bowdoin College, and proudly describe themselves as "nostalgic, dark, romantic, ethereal, and a little spooky."
"Soir Bleu" hits all those musical marks; following the band's first two songs "Sundress" (a jazz, brooding, hypnotic must-listen) and "Dust," "Soir Bleu" captivates, entrances, and aches all at once.
I think i'll know what i want
when i have it
I stick my chin out at luck
it's a habit
both of our faces are red
and the sky's blue
soir bleu unlit cigarette
and paper moons
face caked in rouge
evening painted blue
nothing left to pursue
just go home
:: Chasseur d'Étoiles (Multiverse Edition) – Soprano ::
Seeing France going on its incredible tear throughout the World Cup – which I sure am hoping will culminate with a big win on Sunday! – has inspired me to consume a healthy amount of French music lately, in order to get into the right groove. That's definitely good news for the likes of MC Solaar, Diam's, Psy 4 De La Rime, Indochine and many more. And of course, I have to reserve special space on my playlist– and in this Weekly Roundup– for my favorite French artist, Soprano.
Only five days after the World Cup kicked off, Sopra' dropped the "Multiverse Edition" of his hit album from last year, Chasseur D'Étoiles. Eight new songs have been added, and all of the old ones– including the hit single, "Près des Étoiles"– are back. It's always great to listen to him adopt his dual persona as a singer and emcee again– he can shift between the two of them with remarkable ease– and the results on Chasseur D'Étoiles are particularly anthemic, with songs like the tellingly titled "Un peu plus près des stades" decently evocative of the stadiums we've gotten so accustomed to seeing action in throughout this tournament. I hope that Soprano stays in such strong form as this– and also that his home country pulls off the big one in two days' time!
:: "Backseat (All I Got)" – Sam MacPherson ::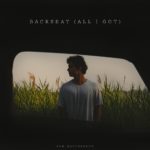 I was instantly taken by the first line of Sam MacPherson's hauntingly tender new single: "I can't see the girl behind the first impression. We don't get deep, 'cause you prefer the surface tension." Released in mid-September, "Backseat (All I Got)" is the LA by-way-of New Jersey singer/songwriter and producer's first single since signing with major label Elektra Records.
Given its subject matter, it's perhaps a bit ironic that this song is so utterly intimate and seductive: A poignant lament of a decidedly ill-fated relationship on its last legs (literally), "Backseat" aches as MacPherson sings of trying to tamp down all his inner unrest, embracing the last bits of "skin to skin" contact – just a bunch of meaningless sex without any depth or emotional connection – before their time is up:
You'll go out dress up in pastels
I'll say I feel like myself
And we won't question a thing
We're skin to skin in my car
Won't bring it up in the dark
Like happy's all we could be
Nobody breaks up in the back seat
It's another night of putting it off
Just wanted somebody to want me
Guess that's all I got
"'Backseat (All I Got)' is about a relationship that's so hopeless it gives you the confidence to keep delaying calling it off," MacPherson tells Atwood Magazine. "The idea is, 'If we know this is going to end, it wouldn't hurt to drag it out a little longer and enjoy what we can salvage.' It will inevitably end, but I'm bringing it up before it does. Nobody addresses this when you're just hooking up. It's all lust when you should be talking about what it means."
It's easy for you
Got nothing to lose
If needing me's the last thing you'd do
Just wanted somebody to want me
Guess that's all I got…
If something is better than nothing – and something means a physical connection, whilst nothing means nothing at all – then the question becomes one of values and sacrifice. Do you risk the loneliness and absence, if it means you might find spiritual fulfillment and a deeper emotional connection somewhere along the line, further down the road?
MacPherson struggles with his own answer to this question, deep in the throes of conflict between his heart and his… part?
"So is this it," he sings, "Parking lots and our half hearted conversation. I'm dangerously patient; it's fine for a while, but the illusion's fading."
A poignant, bittersweet story wrapped in breathtaking, smoldering music, "Backseat (All I Got)" is as catchy as it is cathartic. Rich vocal harmonies and a radiant blend of piano, drums, and guitar help MacPherson's song feel cozy and warm. If you can do without the physical presence, this song is here for our own comfort and emotional release.
Since we're skin to skin in my car
Won't bring it up in the dark
Nobody breaks up in the back seat
It's another night of putting it off
Just wanted somebody to want me
Guess that's all I got
— — — —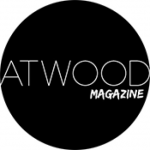 :: Weekly Roundup ::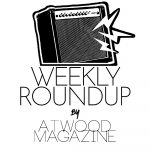 ---
:: This Week's Features ::
---