Every Friday, Atwood Magazine's staff share what they've been listening to that week – a song, an album, an artist – whatever's been having an impact on them, in the moment.
This week's weekly roundup features music by MUNA & The Knocks, Lou Canon, Aalok Bala, Tia Gostelow, Thutmose, Amy Milner, REYNA, Hannah Moule & The Moulettes, Francesca Louise, Sean the Star Emperor, C.Shirock, Front Country, 20 Milk, K I T, Bearson, Loraine Club, PHNTMS, Harry Strange, Lianne La Havas, Doug Locke, and Gorillaz!
— — — —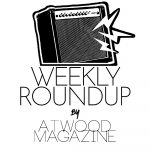 — —
:: "Bodies" – MUNA x The Knocks ::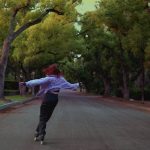 I think I've found another contender for song of the summer, this time coming in the form of a dazzling collaboration. MUNA and The Knocks' combined talents have resulted in the stirring electro/dream pop anthem "Bodies," a feverish outpouring of nostalgia and connection, togetherness, longing, and loneliness. It's a tale of suburban summers and young, budding love; of parties in the basement and carefree afternoons spent basking in the sun. It's a soundtrack to the summer we wish we could have again – one that certainly won't be happening in 2020, but that we can still close our eyes and feel inside. Big, seductive pulses coalesce with rollicking piano hits and glittering guitar licks, over which MUNA's Katie Gavin pours her achingly bittersweet and spellbinding lyrics. It may have a sad tinge, but "Bodies" is nevertheless an absolute delight to listen to on repeat. It's intimate, understated, and just subtle enough to stir our innermost thoughts and feelings – all while delivering an impassioned ode to the past, and hopefully, the future.
And while there are no clubs or bars to blast this kind of music in yet, just wait and see: Come 2021, this will be our go-to banger.
:: "Sleeper Wave" – Lou Canon ::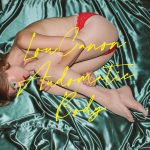 The latest album, Audomatic Body, by Toronto-based singer-songwriter Lou Canon is haunting but tender, topics of loss and life and intimacy drifting together in one electronic-powered breeze. There are several tracks, however, that jump out with their rise in intensity. One is "Next To You," sensual, lustful, but sonically tinged with a deep melancholy, and the other is "Sleeper Wave."
'I'm afraid of you, Mr Death' go the opening lines, the verses breathy and controlled before a more innocent-sounding chorus with the words 'say goodbye' echoing along. The song, released as a single on July 10 alongside Audomatic Body, is sparse and dark but also alluring. It's a good representation of the album.
:: "Moon Juice" – Aalok Bala ::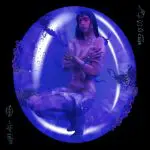 I've known of this artist's musicianship for a very long time, and this is by far her most vulnerable and exciting music to date. LA's Aalok Bala makes culturally transcendent and genre-fluid art, and her latest single is a spellbinding enchantment. There's not any one thing that makes "Moon Juice" the hypnotic indulgence I'll be pushing on my friends this summer – from the ominous keyboard scales cascading up and down in the background, to Bala's own stunning vocal gymnastics hot in the foreground, this song demands attention, both of body and mind, from its listeners.
Now I always know where I'll be going every time I need
something to wash it down
something to drink
I'm full living on moon juice
I just need a taste then I'm going and floating into space
the view is spectacular
And while there are no clubs or bars to blast this kind of music in yet, just wait and see: Come 2021, this will be our go-to banger.
:: "Closer" – Amy Milner ::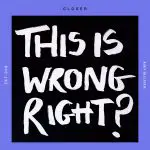 Suffolk-based musician and lyricist, Amy Milner started composing for herself and others at just ten years old. Fast forward to present day and the rising artist's early 2016 singles have amassed over 2 million plays on Spotify since they were released while garnering radio support from BBC Introducing, Zane Lowe, Elton John, and BBC 6Music, as well as Spotify's editorial playlist team.
Now, Milner gears up for her upcoming EP Big Bad Thoughts, scheduled for release later this year. Teaming up with established producer Tim Larcombe (Lana Del Rey, Halsey and more), Amy Milner unleashes her second single off Big Bad Thoughts, offering a stripped-down ballad with "Closer". Washed-out piano chords and Milner's captivating vocals drive the single, while the arrangement slowly progresses with the help of distorted background vocals and a brooding atmosphere. "'Closer' is a tale of inner conflict," explains Amy Milner. "More particularly where desperation to feel a real connection with another is at odds with behaviour defined by mental illness. An outcry in a moment of despair. The feeling of being overwhelmed by things that are out of your control. And the hope of there being somebody out there who is able to forgive and understand."
:: "Saw You With Somebody Else" – REYNA ::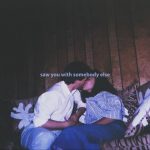 Vic Banuelos and Gabby Banuelos have shifted from the scorching deserts of Chihuahua, Mexico to the frigid winds of Milwaukee, Wisconsin, taking their remarkable abilities as songstresses along with them. The two have been performing as a sister duo called REYNA since 2016 when they released their first batch of original songs such as "Magazines," Ink on My Skin" and "Spill Your Colors." One of their most recent additions to that ever-growing collection is "Saw You With Somebody Else," which they describe as a song "about realizing that the past will always be a part of you even while trying to build a new life."
In lyrics that carry echoes of Taylor Swift's "I Forgot That You Existed," the Banuelos sisters insist that the sight of a former lover with a new partner "didn't kill me like I thought it would." In the wake of what was implicitly a difficult breakup, they've elected to make a drastic, Eternal Sunshine of the Spotless Mind-like shift from the situation: "No more dragging it out, no more pulling me in… I erased your name like it never happened." Such rough actions are contrasted by the sisters' calm and soothing voices, which in term perfectly complement the '80s dance music-inspired beat they've elected to sing over. With quality tracks of this nature, these two are well-positioned to be the reynas of their local pop scene in chilly Milwaukee.
:: Xenolalia – Hannah Moule & The Moulettes ::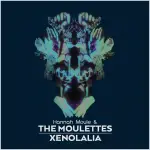 I can't say I've ever quite come across an EP in which every track is a different genre and the record is collectively designed to reflect upon norms of human communication. Yet this innovative construction is just one of several reasons why the album Xenolalia is worth checking out. It's the latest ambitious project from Hannah Moule & the Moulettes, a music collective that formed at the Glastonbury Festival in 2002 and has expanded and evolved over the ensuing nearly-two decades. After having crafted four studio albums together, the group is now planning to release five versions of 11 songs– each performed as electric, strings, a cappella, horns, and electronica interpretations.
Part One of Xenolalia is a five-song EP entitled Idiolect, and it proves that the project has plenty of promise. The record begins with the Electric version of the song– one which lead singer Hannah Moule describes as "a supplication for dialogue and understanding, a call to listening closer and looking deeper, particularly to people I might not agree with"— and then tumbles through a Wonderland of instrumentals, with saxophones, keyboards, cellos, and many others all making lively appearances. As the instruments flair, the singers also offer some melodic chanting, giving the record some heavy aura and allowing everything to come together as an engaging blend of sounds.
Given the considerable merits of Xenolalia- Part I, you can definitely count me in for the ten remaining parts. Hannah & the Moulettes are off to a strong start on this innovative composition, one of the most unique pieces of music I've heard all year.
:: "ALWAYS" – Tia Gostelow ft. Holy Holy ::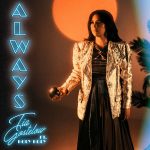 Tia Gostelow's buoyant new single is an effervescent Friday surprise; it's a rainy day in New York City, but her duet "ALWAYS" featuring Holy Holy is a bright burst of color radiating warm feelings and pulsing beats – even if it is, at its heart, an urgent call to attention.
Lover, why is my world full of blue?
Maybe you'll find a colour or two
All my thoughts get tangled in you
Oh love me now or cut me loose
Oh baby ah, we're almost out of time
Let's take it all, sometimes we lose to find
You're always on my mind
Sometimes we lose to fight
Queensland, Australia's Tia Gostelow has long been a favorite artist of mine; I maintain it's a small miracle of our age that I can feel connected to an artist halfway around the globe, and to hear her artistry grow over the past three years has been the icing on top. The third single off the 20-year-old's upcoming sophomore album (following 2018's Thick Skin), "ALWAYS" marries crisp pop with some nuanced funk and electronic vibes. Its hot-on-the-mic vocals bring us deep into the artist's entrenched state of intimacy and strain, and there we stay as she and Holy Holy pour their souls into the song.
After a few listens to "ALWAYS," it's clear this feverish song is much more than meets the eye – indeed, its dazzling wall of sound will knock us over, if not out – but it still feels good. It's the unrelenting vibe this Friday needed – and whether we listen to her for the raw emotion or for the raw invigoration, Tia Gostelow once again has our pure, undivided attention.
:: "On The Run" – Thutmose ::
I can't wait to see "On the Run" soundtrack some epic action movie: That's how cinematic this song is. Brooklyn-based hip-hop singer Thutmose has been on my radar since he collaborated with another longtime favorite, NoMBe, two years ago, and if you haven't yet discovered him, now's your easy in. "On the Run" is a feverish rap-sung track full of fire and passion, with socio-political edges and a fantasy/thriller element running throughout.
Paranoid Like Army Veterans
Panic then clean up the evidence
Mask on my face stench is venomous
Closet so big worth the skeletons
Stressed out ah my mind heard the voices talk
Sirens around play a haunting chord
thrill of this life got me wanting more
Playing with death and I might get caught
With Black Lives Matter protests continuing to surge through America's veins in scattered cities, "On the Run" feels timely – a raw and urgent call-to-action demanding our presence. "This song is dedicated to all the women who have been fighting on the frontlines and leading these historic movements while still not being championed as I feel they should be," Thutmose shared upon the track's release. "From Oluwatoyin Salau to the women who founded Black Lives Matter. This is for them."
What u know bout my wild lifestyle
What u know
They be going goin crazy
Going crazy night long
Gunshots running low
9 cars in a raw
Po pulling on the door
I live my life on the run
I live my life on the run
Don't know what I'm running from
So I live my life on the run
Thutmose's chorus lyric stands out with particular strength and curiosity: "I live my life on the run – don't know what I'm running from." Sadness surrounds this particular lyric; we can't pinpoint why, but there is an underpinning desire to not have to be in motion; to not have to fight – to just live a life of peace and comfort, without the threat of violence or loss of innocent life.
Watching the artist's "On The Run" music video is simply inspiring. Scenes from protests around the country reaffirm the track's sense of urgency and give a stunning visual accompaniment to Thutmose's passionate performance. It's a reminder that one of the biggest fights is still ongoing in our cities, and on our streets. The conversation has started, but we have to see it through to its conclusion. Until then, we might as well live our lives on the run.
:: Melancholic Antidote  – Francesca Louise ::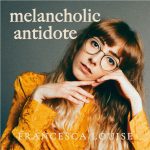 British folk artist Francesca Louise drops her debut EP Melancholic Antidote. A stunning collection of six songs, the songsmith has concocted a heart-warming sound, glistening with elegance and wisdom. Penning tracks touching on her own personal experiences, Louise speaks about love, loss, and life, creating a truly relatable and honest release, with something for everyone.
"Seasons Change" demonstrates the musician's sheer talent and musical maturity, emanating the likes of Joni Mitchell meets The Staves. Her organic instrumentation and sincere vocals tell the tale of having to endure life's hurdles and difficult decisions. Louise shares, "It's a song of SILVER LININGs and LOOK ON THE BRIGHT SIDEs and WE'RE ALL IN THIS TOGETHERs. Take your pick, there's an uplifting catchphrase hidden in this song if you look hard enough."
:: "Prenup" – Sean the Star Emperor ::
Most of us have experienced loving someone so deeply only to have them smash your heart. Colorful queer artist Sean The Star Emperor has just unleashed his infectious new single "Prenup" that details gutwrenching heartbreak. With booming beats and confident vocals, this danceable track fuses house with hip-hop to create a vibrant tune bursting with energy.
Sean the Star Emperor's genre-defying talent is a true original in a world where many wear facades.  He doesn't fit your typical box and that's how he likes it. His unique persona of a ruler from another galaxy pairs perfectly with his big songs exuding enormous power.
:: "Come Summer" – C.Shirock ::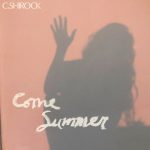 Plreviously residing in the Philippines, Scotland, and Nashville,  indie pop artist C. SHIROCK has experienced many varied lifestyles and cultures. Now based out of Los Angeles, the singer has taken his eclectic background and poured that into a truly effervescent track. Entitled "Come Summer," the song showcases wistful, worldly arrangements and soft intoxicating vocals. Longing for those easygoing sun-soaked days, he sings of a desire for simpler times while also paying homage to the beauty that all seasons bring.
Chuck Shirock the brainchild behind C. SHIROCK crafts intimate releases that ache with a powerful passion. From his deep anthemic choruses to his masterful melodies, his stunning music has a distinct style all its own.   Feel the warmth and listen to "Come Summer" now.
:: "Amerikan Dream" – Front Country ::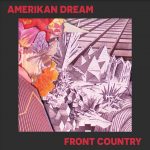 Throughout history, America has been deemed by immigrants as the land of opportunity where the streets are paved with gold. Americana outfit Front Country debunks that common misconception in their latest single "Amerikan Dream." With western infused guitars and quirky, impassioned vocals, they showcase the harsh reality of America's disconcerting past and its troubling present.
Multi-instrumentalists, songwriters, and composers, the band creates masterfully musical visions that shine through in every release. Starting in the San Francisco area to now settling in Nashville, Melody Walker, Adam Roszkiewicz and Jacob Groopman create a country-esque sound yet are not limited to the confines of that genre. Check out the impressive storytelling and vibrant twang of "Amerikan Dream."
:: "Starcrossed" – 20 Milk ::
Serving as the follow up to their effervescent debut single "Thinkin' Bout," "Starcrossed" sonically stuns with electrifying production that exquisitely embodies the frenzied excitement of a burgeoning relationship. With lyricism that's penetratingly poignant and touchingly affecting, "Starcrossed" is a thrilling listen that's both lyrically and sonically enthralling.
20 Milk is formed of artists SOA and CROOK, who are based out of Stockholm and Berlin respectively. Speaking of the track, 20 Milk merely says, "it's soooo milky." Thankfully, their music more than speaks for itself. With their distinctive yet comfortingly familiar sonic stylings, it's overwhelmingly evident that there are big things on the horizon for 20 Milk.
:: "Warm" – K I T ::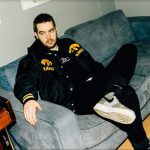 Hailing from Liverpool, K I T is an exciting new artist trained in the mastery of progressive pop.  His new track "Warm," taken from his upcoming debut EP, is a gorgeous example of this and an exploration of the aftermath of a breakup. Indeed there is something polished and persistent about the driving beat of 'Warm', adorned with a flawless vocal performance. 
As K I T explains "Warm is about someone who feels worn out after a breakup. They feel untrusting after giving their heart away to someone just for it to be broken: It's a way of saying things will get better and I'll be here to support you along the way."
:: "Feelings" – Bearson ::
Jakob Bjørn-Hansen of Oslofirst caught my attention when his enormously catchy song "All In" (just imagine what a chorus like "I'm going all in, all in, all in, all in…." will do to your head) was sent my way this past November. Another recent track from Bearson– which apparently is easier for most non-Scandinavians to pronounce than the homonymic "Bjørn-Hansen"– that I enjoyed is "Feelings," released this past spring.
On this track, Swedish guest singer HART gently sings the praises of "my number one human being," someone to whom she desperately wants to "give up my feelings." Meanwhile, Bearson continues to do the fine work on the electronic keyboard that he's been accustomed to ever since he started making music on his computer as a teenager. Electronica may be more readily associated with thumping party music, but "Feelings" demonstrates that there is room within the genre for genuinely moving and gentle melodies as well. As a performer, producer, and record label founder all in one– he launched Next Wave Records in 2014– Bearson is a multi-talent to be valued within the European electro scene.
:: "Disco Biscuits" – Loraine Club ::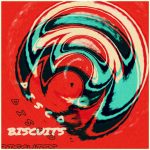 If you're craving some Daft Punk-style dance music with a little bit of Irish kick, then Dublin dream-pop quartet Loraine Club have got the track for you. "Disco Biscuits," released this past March, is an easy track to get absorbed in. The thumping bass in this track can be effortlessly vibed along to, and the flashy synths prove that, over 45 years on, there is plenty of life in disco yet. On top of all that, the band's vocals prove to be alluring as they describe their experiences hitting up a gaff party in Dublin, and all of the usual shenanigans that follow. Here's hoping the forthcoming EP, scheduled for release later this year, is every bit as much fun as its lead single.
:: "Honesty" – PHNTMS ::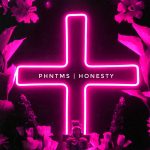 At a time where music lovers everywhere are aching for live music, PHNTMS kicks down the door to remind you that there's still music to get lost in, no matter where you are or who you are. The Philly-based rock band, featuring the electric talents of Alyssa Gambino, Adam Jessamine, Mikal Smith, and Gene Murphy, continues to pave their way in the world of rock music with their latest single, "Honesty."
Selfishly
you stare at the floor
while you tell me
I don't care anymore
In true PHNTMS fashion, bold guitars and a classic rock rhythm create a push and pull between lead singer Gambino's powerhouse vocals. The rough ballad, both gripping and enchanting, presents the signature urgency most sad rock songs possess. "If you're asking for honesty, I know that I let you down," the band writes, unafraid to admit their flaws and paint their humanness in the most relatable and artistic ways. With a constantly growing fanbase on the band's heels, it wouldn't be a surprise to hear PHNTMS making their way to the front of rock-and-roll stages sometime soon.
:: Something, Hold On  – Harry Strange ::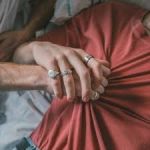 One listen to Something, Hold On and it's clear: Harry Strange is one to watch. In anticipation of the Friday, July 24 release of his EP, the U.K. based singer stated, "Friday is going to be the first time I've released something without being a 'student'. This EP feels like my first step into this mad idea of making music my career."
While all of the tracks have a unique cadence and sound, they simultaneously feel cohesive. There's an intimacy to Strange's voice, matched by his impassioned lyrics, and rounded out by the instruments backing him on every track. Still, Something, Hold On has a levity that allows the tracks to move in a way that makes them simply irresistible. Each song tells its own story which consequently creates a sonic whole. The end result is an EP that will have you thinking about it long after its 15-minute runtime.
:: "Sour Flower" – Lianne La Havas ::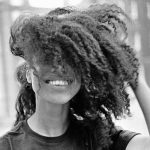 I's been five years since London-based La Havas has released an album, and the long-awaited LP Lianne La Havas shows La Havas embodying herself and her voice with an unmistakeable and life-giving genuineness. "Sour Flower" in particular, is a glorious conclusion to the story of embracing those qualities— embracing yourself, your life, and the hope of letting light in. The soulful song closes out with La Havas and her live band jamming together with feeling, and a sound bite of laughter and celebration after recording, injecting a bit of hope and humanness into those who might hear.
:: "Why?" – Doug Locke ::
Doug Locke is many things: a vibrant musician, a Black man, an actor, a native to Houston, TX, a member of the LGBTQ+ community, and the son of celebrated Texas Civil Rights activist and leader Gene Locke. In his newest single "Why?," we hear all of Locke's identities coalesce into sounds of anger, hope, frustration, love, and fear. Even among all the pop rhythms and R&B drum stutters, you can hear the desperation and earnestness rooted within the lyrics. Each verse unfolds more questions towards the illnesses infecting the United States such as police brutality, gun violence, and racism. "The bridge is a reference to the victims of the massacre at Pulse Nightclub in Orlando, Florida," Locke explains.
49 Southerners
49 sons and daughters
Losing their pulse in a moment
Watching love turn to numbers
In short, Locke states, "This song is my response, as a Black man, to the turmoil and the ugliness of the injustice that plagues America." This response holds undeniable power, bite, and grief.
:: "Pac-Man" ft. ScHoolboy Q – Gorillaz ::
On the fifth installation of their Song Machine series, the Gorillaz, or, Damon Albarn anyway, offers "Pac-Man," a funky and grooving tune featuring ScHoolboy Q. Everything about this song feels like a pretty "classic" Gorillaz tune from the synths and instrumentation, the weird sonic flourishes, and the additional layers and textures from electric and acoustic guitars. Musically, the vibe of the song strikes a balance between something that sounds like it could be in an old arcade game(a la Pac-Man), or in some sort of creepy/campy animation. ScHoolboy Q's feature fits perfectly into the song too, matching the flow of the song from energetic beginning to the more laid-back and spacier ending.
— — — —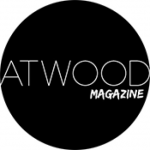 :: Weekly Roundup ::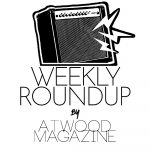 ---
:: This Week's Features ::
---