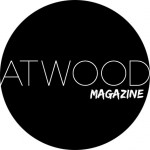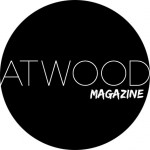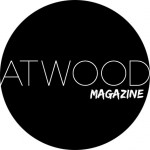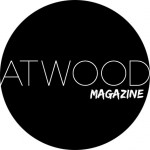 From all of us here at Atwood Magazine, we wish you a happy and healthy new year!
2022 has been, in a word, an exhilarating year for music. Living legends have further solidified their legacies, whilst fresh faces have become new favorites.
Atwood Magazine has always had at its core the mission to celebrate music of all genres, and this year we continued our goal to be a space of inclusivity and representation by consciously highlighting art and artists from around the world. The year in music was made all the more exciting because of the broad range of music we featured and focused on – from those familiar names in the Top 40, to creatives in the most underground, indie, and alternative of circles.
For so many of these artists, music is more than a mere means of self-expression; it is a vessel full of awesome potential. In recent years, it has felt increasingly important to acknowledge and elevate those who use their art as a voice for the disenfranchised; the oppressed; the underrepresented; and the underprivileged. This year, we continue to recognize those who speak for more than just themselves, while at the same time indulging in the familiar, timeless themes of love, loss, hope, connection, courage, change, and the never-ending pursuit of happiness.
As the year comes to a close, our staff took a step back to honor the songs, albums, EPs, concerts, and artist discoveries that had the greatest impact on our lives. Without further ado, Atwood Magazine is proud to present our curated list of 2022's EPs of the Year, in alphabetical order.
From Bleach Lab's If You Only Feel It Once and Boyish's My Friend Mica to Gordi's Inhuman and Ogi's Monologues, these are our favorites – the EPs that influenced us the most. Please join us in celebrating 2022's contributions to the music world!
Mitch Mosk, Editor-in-Chief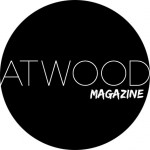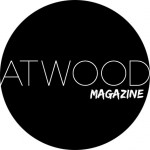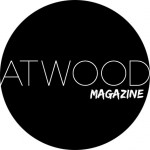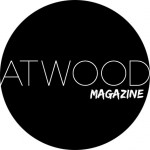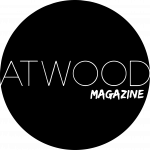 The 2022 EPs of the Year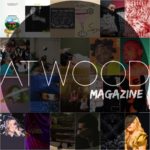 I initially wrote about this EP for one of Atwood Magazine's weekly roundups, and it has stuck with me ever since. Alexis Castrogiovanni is a cellist and vocalist whose sound mixes experimental textures and instrumentation with orchestral characteristics. Each track on the EP, of which their are four, showcase Castrogiovanni's artistry from the composition and experimentation on songs like "Ex-Girl" and "Someday My Thoughts Will Be Like a Range of Mountains" to the singer/songwriter structure of "A Certain Point." Someday My Thoughts Will Be Like a Range of Mountains remains to be a thoughtful and compelling listen. – Nick Matthopoulos
Achingly intimate and beautifully stirring, almost sex's debut EP shines an uncompromisingly raw light on their world: Capturing the good, the ugly, the exhilarating, the boring, and everything in-between, the Brooklyn duo create, in fifteen visceral minutes, an intimate and intense portrayal of real life – the kind we rarely see portrayed on social media, in television, movies, etc. A vulnerable and breathtaking indie folk record, We're Okay is an enchanting and expansive anchor here to help us weather whatever storms may come our way.
Independently released April 1, 2022, We're Okay is a wondrous gentle giant of a record. Spanning just five tracks, almost sex's debut EP envelops the ears, and in turn the heart and soul, in a blanket of human connection and understanding. The Brooklyn-based duo of Warren LaSota and Nick Louis, almost sex met on a dating app during NYC's 2020 lockdown; theirs is a story of budding romance and artistic collaboration –the latter of which caught audience's ears almost immediately after their first release. We're Okay builds upon all the intimacy, the honesty, and the vulnerability that has become an intrinsic part of almost sex's identity. At their core, the pair use music as not only their mode of self-expression, but also their mode of navigation: Of processing the little moments and their lasting impacts.
"From the start of this project in late 2020 to the beginning of our EP sessions, we were really only focused on releasing singles," almost sex shared upon their EP's release. "And since we were still feeling out which sonic direction we wanted to plant our flag in, each single tended to throw genre and vibe to the wind. For this EP, we wanted to do our best to create a cohesive and coherent musical project that effectively represented where we were as a unit at that particular moment in time."
"The mission statement of this EP was all about stripping things back. We set out to make things smaller by using a pre-determined number of instruments and analog production methods (primarily acoustic guitar, bass, Warren's microKorg, and a vintage Boss drum machine from the late seventies). While the final result ended up calling for a few "cheat days" in the form of some modern-sounding drum samples, we largely held true to our initial intent."
As with most EPs, We're Okay is best listened to in its entirety from start to finish as a means of experiencing both the breadth and the depth of almost sex's artistry. Still, the record is not without its own standout songs: Opener "Show/Tell" is an immediate highlight, setting the tone with a palpable tension and an inescapable urgency that permeates its tender verses and catchy, smoldering choruses. It also has some of Nick Louis' favorite lyrics ever written:
So think of all your bad luck
Ever since you grew up
Celebrate your birthday
Plucking out your first gray
All you could show and never tell
Waste away a whole June
Wishing for a new you
Sell yourself to half-friends
Pining for the past tense
All you could show and never tell.
The EP's second track, "Sound Asleep," is a more upbeat number that retains the duo's intimacy while injecting an uplifting, refreshing energy into the mix. The EP's only single, "Lucille," is a vivid, melancholy, and aching reflection on the fallout of a relationship "in which one partner has been diagnosed with a terminal illness," almost sex explain. "The subject matter is obviously grim as can be, but we wanted to leave listeners with a hopeful afterglow in the form of the bridge lyrics, 'all that you've been will be again, out into the grace of night.'" You'd be hard-pressed to walk away from this song without a single tear in your eye.
We're Okay is a truly stirring display of talent and intimate self-expression from Brooklyn's almost sex. By the time the title track comes to its beautifully stripped-down conclusion, audiences are left breathless and dazed in our own insular world of turmoil, tranquility, upheaval and introspection. Imposing and lonely though that may feel at times, almost sex all but ensure that glimmers of light pour through this isolated darkness – instilling in the listener a subtle, yet nonetheless meaningful strain of hope for ourselves and hope for the future. – Mitch Mosk
Invigorating in the best of ways, BAYEM's debut EP is both a joyride and a thrill: It's the kind of record whose songs spark a fire inside, putting a pep in our step as we meet the day with renewed vigor and inspired enthusiasm. A radiant outpouring of cinematic, stunning indie pop, AFTERGLOW drenches the ears and uplifts the soul as BAYEM introduces himself with undeniable passion and alluring energy. Simply put, music like this makes us feel more alive.
Released February 17, 2022, AFTERGLOW is true to its name as a wellspring of vivid sound and visceral feeling. The eight-track introduction to 23-year-old BAYEM sees the Indianapolis native diving headfirst into a dynamic, theatrical, and unapologetically honest arena. He channels his deepest emotions into sweeping gusts of wondrous sound, blending the worlds of neo-soul and electro-pop into a singular signature that reminds us of Michael Jackson, The Weeknd, and Carly Rae Jepsen at their best, albeit with a twist: BAYEM's got his own charismatic bounce, poise, hunger, and flare, and he uses these traits to his advantage in creating something refreshing yet familiar, welcoming and sincere.
Vulnerable, catchy, and cathartic, this record is an utterly irresistible collection. His aching songs may not be "euphoric," but BAYEM helps his listeners reach a special euphoria on AFTERGLOW.
First off I've been waiting for you
To look around and see the signs
It may have been my intuition
But I knew that we'd be alright
Won't you come into my life
You're meant to realize
That everything you want is inside you
We will never fall apart
We danced long after dark
Left every bit of pain behind you
You wanna feel like I am the one that keeps you coming back
You got me runnin…
You wanna feel like I am the one that's got you down so bad
You got me runnin' for you
For so many of us, "home" is an ephemeral, ethereal concept: It's something we're searching for and striving towards, but we don't know what it looks like, and we don't know when or where we'll find it. We're each on this individual journey for home, and yet this endeavor is often isolating and insulating; for the most part we're alone in our searching, keeping our emotions to ourselves despite how often we might feel that yearning in our gut.
That's why Bleach Lab's third EP is so damn special. An achingly warm and wistful dream pop experience, If You Only Feel It Once is a comforting, cathartic reminder that we're all looking for the same basic things in life: A sense of purpose, connection, understanding, and a place to call home.
Hauntingly beautiful and brutally raw, If You Only Feel It Once is an outstanding triumph for South London's Bleach Lab. A longtime Atwood Magazine artist-to-watch, three-time Editor's Pick, and one of our Top Artist Discoveries of 2021, Bleach Lab have emerged over the past few years as one of the UK's most exciting acts, with a heavy, lush shoegaze-y sound and soul-stirring lyrics full of depth, unfiltered emotion, and substance.
The band's third EP is their most "Bleach Lab" effort to date, if that were even possible. They themselves describe it as "nostalgic, introspective, and expansive" – a definitive evolution for Bleach Lab and a marker forward in their artistic journey. Highlights include the achingly intimate title track "If You Only Feel It Once," the rich and dreamy "Take It Slow," and the resilient, resounding, and refreshingly hard-hitting "Obviously," a sweet upheaval replete with an instantly memorable, cathartic chorus and stirring shoegaze-y guitars that capture, in their reverb-drenched vibrations, an unimaginable amount of dashed hopes and words unsaid.
Bigger and bolder than its predecessors yet just as intimate and intense, If You Only Feel It Once aches with catchy, immersive melodies, smoldering instrumental work, radiant, finessed production, and seductive contemplations on the big questions that all too often keep us up at night. And yet, in their unapologetic search for belonging, Bleach Lab have created something that itself makes us feel at home: If You Only Feel It Once is, in some ways, an answer to its own questions. – Mitch Mosk
Brooklyn band Boyish have coined a new kind of summertime sadness… sort of. India Shore and Claire Altendahl call their latest EP "party music for people who are sad during summer," but it's important to note that whatever sadness you have going into their new record might very well dissipate by the time you've finished listening – so let's not call it sad; call it summer bummer bliss. If music is a vessel of healing, then then these six songs are a therapy session of their very own. A cathartic roller-coaster of raw emotion and charged indie rock, My Friend Mica EP is beautifully intimate and intoxicatingly intense: A radiantly vulnerable and exhilarating nosedive into the depths of our fragile hearts and tender souls. In an often isolation and depression world, this music is a source of comfort, empathy, and release.
"I think this EP is more personal, more like a diary entry than anything else we've written before," India Shore shared upon this record's release. "Our last EP was written during the pandemic and not a ton was happening in our lives, so we we used a lot of outside inspiration like movies, and TV shows, and books. After our last EP, our goal has been to make sure every part of a song is meaningful and emotive. My Friend Mica is like the mean older sister: It's more upfront, it's harsher and louder but at times is very soft and intimate. But underneath it all, I think we just tried to write about exactly how we felt."
My Friend Mica is as soothing as it is energizing: Boyish have once again done what they do best, unveiling a captivating collection of catchy, mindful, and moving songs that tap into our shared human experience.
An all-hits, no-misses affair, the EP kicks off with the driving "You Wanna Hurt Me," a glistening, churning opener that sees the band navigating cycles of toxic relationships and negative patterns in their lives. Boyish layer sweet, effected electric guitars and keys into a dreamy multi-textured fabric in "Congratulations," described by the band as a classic queer tragedy. The catchy and cinematic "Smithereens" is an utterly exhilarating alternative immersion: Boyish soar with charismatic energy on this EP standout, shining bright as they chart the never-ending end of a relationship: "Despite knowing it's time to let each other go, you keep coming back. In the end, it always ends up hurting more than if you broke up with someone and never saw them again."
The EP's back half is as charming as its front, closing the record with stirring emotion and visceral self-assurance: The dramatic "I Think I Hate It Here," the shuffling, distressed "Legs," and the achingly intimate confessional "My Friend Mica" leave listeners with a calm sense of release and resolve. It is by no means an exorcism, but My Friend Mica is an emotionally freeing, undeniably cathartic journey from start to finish. – Mitch Mosk
You listen to the smiths
And we never go out
Then you tell me how you feel
And we kiss, then we () then you shut me out
When you leave my house
There's a light that never goes out
I'll never turn it off
You can find it the next time you let me down
But you look so fine
Yeah, you look so cool
And you waste my time
Even when you're not around
I still talk about you
And you know I tried, but you look so cool
I'm too bored to let go
So I sit in my room and I cry over you
Heading back to the start of the year with this one, I honestly really enjoyed getting to hear Christina Aguilera make a fully Spanish-sung album for the first time since I was in 3rd grade. Her powerful pipes continue to dazzle; even when she's singing in her second language, it all sounded smooth, natural, and never forced. La Fuerza was also successful in its incorporation of Latin music influences and guest artists— "Pa Mis Muchachas" was the high point for me, with Latina singers Becky G, Nicki Nicole and Nathy Peluso all seamlessly aligned alongside Xtina to energetic and fiesta-ready effects. // Aguilera has sinced rounded up her Latin music venture with a second Spanish EP, La Tormenta, and a self-titled full-length release that cobbles all of this material together. Yet it's the initial thrill of seeing her launch this musical experiment this past Janaury that still makes a strong impression on me, all these months later. Saludos a La Fuerza. – Josh Weiner
AThe phrase "distance makes the heart grow fonder" is the world's cruelest myth. Boston-based singer-songwriter chrysalis (AKA, Isa Ansin) would have to agree. Their debut EP, margarita sugar packs an extremely bittersweet punch, serving as a poignant recollection of hyper-specific events that led up to the end of a long-distance relationship. Youthful heartache comes wrapped up in the artist's wistful nostalgia as they look back upon what once was, and furthermore, theorize about what could have been.
"Did I ask for too much / Was my love not enough / Was I crazy to think / You and I were in sync," they wonder throughout the EP's title track, "margarita sugar." Their jarringly candid lyrics walk listeners through the various questions the singer-songwriter wishes they could get the answers to in order to finally receive closure. As the song begins to build upon chrysalis' fervent strumming, they beg the universe for answers; asking why, oh why something so good had to end. Fearlessly driven by their emotions, chrysalis' margarita sugar is the perfect soundtrack to accompany loss, providing a strong foundation for healing to begin. – Sophie Severs
There's a ton we can take away just from the title of ella jane's sophomore EP. Marginalia is an embrace of the stuff at the edges – per its definition, the words in the margins. It's a light shined onto the sidelines, where the light rarely shines. It's an embrace of life's finer details; the embellishments; the little notes we make to ourselves as we go about our daily lives. It's all those fleeting emotions and passing ideas we tend to overwhelmingly keep to ourselves – the hopes, the fears, the insecurities, and the daydreams – all of which might very well never materialize, were they not willed into existence, captured in writing and then sung in song.
These songs hit hard, and every single one of them leaves a mark. Catchy and cathartic, intimate and unapologetic, Marginalia is the irresistible record of a queer 20-year-old artist coming of age in New York. It's a snapshot of life lived in short stories; the blueprints of an identity in the midst of its own journey of self-discovery.
"The word "marginalia" literally means writing in the margins," jane explains. "It's a title I've had written down for a long time, because annotating as a concept has always been super interesting to me; I've read with a pen in hand since high school. Most of my songs have a line or two that were inspired by something in a book I read, or from a movie or show I've seen. Even from real life conversations. So to me, these songs felt like annotations on a larger scale – a way for me to interact with and "mark up" the events in my own life as they happened or after the fact."
"I used to think that growing up was synonymous with hitting certain milestones, like a driver's license, or an 18th birthday, or maybe a high school graduation," she adds. "But it's not, of course it's not. What it really is, I've come to find, is the ability to admit to yourself the truths you knew all along. Once you do that, you can start telling the truth to other people. And once you do that, you can start growing up. This project is a coming of age story. And if I want to connect to an audience who is also coming of age, then it is imperative I tell them my own truths."
That coming-of-age story opens with the rising confessional "7," a song about childhood and family and the indelible impact of our younger years on the person we eventually become. A reckoning and a realization all in one, it sets the tone for all that's to come, catching that perfect blend of earworm melodies and unapologetically expressive lyricism that makes jane's art so special. "Party Trick" and "How Do I Lose You" are strong examples of jane's poppier side – but as a comprehensive project, Marginalia is a blend of indie rock, folk, soul, alt-pop, and so much more.
If ella jane was a star on the rise last year, then consider her star now risen and shining brightly. – Mitch Mosk
Equal parts dynamic and delicate, girlhouse's aptly titled third EP is an unfiltered and unapologetic eruption from a tender soul. One of my absolute favorite artists to emerge over the past few years, Lauren Luiz's solo project continues to prove a source of visceral passion, aching upheaval, and cathartic release. Emotionally charged and intimately vulnerable, the third ep enthralls and inspires through six therapeutic songs processing life's challenges, growing pains, upsets, and turmoil.
he called his friend on FaceTime
after we had sex the first time
i never talked to him again,
and i don't think I ever told him why
could this please, hurt more please?
i'm holding onto a memory,
when you hurt me, i go crazy
I'm holding on to anything
you think girls from East LA
all kinda talk the same
i didn't know how I could say
every word from your mouth
it all tears my heart out
Balancing inner volatility with cool, calm control, girlhouse has once again shown herself to be one of this decade's most exciting and promising indie rock/pop newcomers. The stage name for singer and songwriter Lauren Luiz (also known for her work in folk pop band WILD), girlhouse has already garnered considerable support, recognition, and acclaim for her early songs, including a spot on Atwood Magazine's 2022 artist to watch list. the third ep builds upon girlhouse's already rock solid foundations, finding Luiz pouring her heart out in her most substantive, turbulent, and breathtaking collection to date.
She hits hard with the equal parts emphatic and charged opener "paul blart mall cop," a seismic implosion replete with massive swells of electric overdrive and intensely vulnerable singing, not to mention a gut-wrenching guitar solo that's sure to get the hairs on our necks standing straight up. From there she soars high and sweeps low, exploring her own desires and psyche in the captivatingly chic "cool guy" and then baring her most intimate and vulnerable self in the charming, gutting '60s pop-influenced song, "facetime after sex." The record's second half is even more moving and intense, with "miss u this time," "dontstop," and "atlantis is a movie" immersing listeners in the tender trauma that is Luiz's visceral processing-life-in-real-time approach to songwriting.
"I split this EP in two acts," Luiz tells Atwood Magazine. "The first act follows the euphoria of avoidance, doing everything to detach from all feelings while playing house. The back half is meant to snap you into reality with darker sounds and themes: I talk about losing friendships to life and death, and I try to be more vulnerable with the person I love and ask them straight up, "Please don't stop loving me." The theme of this EP is really about coming to grips with reality and the growing pain that comes with it. I hope you like listening to it as much as I liked writing it!"
the third ep is sweet surrender and self-affirmation in six songs. Despite all the darkness and heartache baked into the music, this standout record is girlhouse's most soothing, tranquilizing, and enriching offering yet. Luiz channels her pain into beauty as she tries her best to grab the reigns and take hold of all the forces outside her control. In the process, she not only learns more about herself, but she also opens herself up more so than ever before. "I guess we're all human, I guess we all get weak," she sings in the finale, "atlantis is a movie." "Think it's been 10 years now this town's been in the sea. If it's all in my mind, I should be movin' on in time, or until I find something to believe…" Without a doubt, girlhouse remains one of the most promising, passionate, and enthralling artists to watch of the 2022s. – Mitch Mosk
Gordi's EP may be titled Inhuman, but don't let the name fool you: This is easily one of the most human records released all year. After the trauma and turmoil so many of us have experienced (and continue to experience) over these past few years, it helps to have music that both comforts us, while reminding us that it's okay to not be okay: That sometimes you'll feel like a stranger to your own body or your own home. Sometimes you'll want to escape for an eternity, and shut the world off for awhile. Sometimes you'll feel broken, fractured, or incomplete.
Gut-wrenching and graceful, Inhuman is innately human: A candid reflection, or rather an honest exploration of what it means to live and be alive. Gordi has poured her heart and soul into a stunningly raw and beautifully intimate collection of songs exploring the depths of vulnerability, connection, identity, and change.
Released August 19, 2022 via Jagjaguwar, Inhuman is the cathartic musical and emotional unburdening we've been waiting for. It's the tense breath we've held in our lungs for the past two and a half-plus years (some of us for much, much longer); the exhale we've refused to fully let go; the whisper inside that, over time, built up into a visceral, uncompromising shout. The follow-up to Gordi's celebrated 2020 sophomore album Our Two Skins sees the LA by-way-of Sydney singer/songwriter (née Sophie Payten) building upon the breathtaking folktronic sounds and heart-on-sleeve vulnerability she's made a signature part of her artistry over these past seven years.
Inhuman's six tracks were compiled from different moments, places, and spaces over the past several years. Gordi describes the EP as a collection of songs that hadn't found a home: "They were ideas and voice memos that I knew didn't belong on the next album, but I still really wanted to finish and share them," she tells Atwood Magazine. "It was really nice working on something that felt pressure-less – like I was just making music because I wanted to."
Like a musical smorgasbord, the end result is diverse, yet cohesive in that it showcases many sides of the same artist. In its own way, Inhuman feels like a world unto itself. From the delicate caress of EP opener "Way I Go" and the electopop churn of the title track "Inhuman" and the subtle, smoldering upheaval "Burn All the Time Machines," to the folk-tinged indie rock of "Stranger" and the bright, bittersweet gleam of "Visitor," Gordi ensures that listeners come away feeling like a heavy weight has been lifted. These songs are fragile, yet self-assured: Driven by an inner strength and resilience that we don't always see, but can intensely feel throughout Gordi's performance.
Inhuman is admittedly a shorter release ahead of an anticipated third LP in 2023, but let us not deny these special songs their rightful place in Gordi's catalog simply because they're not on a full-length album. Inhuman is as tender and as aching as it gets: A haunting, but not haunted, record full of warmth, depth, and nuance. It's Gordi at her best: Unapologetically honest and answering to no one but herself. – Mitch Mosk
ASometimes (most of the time), there's nothing better than some bubbly, feel-good indie pop that has you wanting to stop what you're doing and just dance along to the music with no care in the world. Guiltily, as I write this, I'm resisting every urge in my body to close my laptop and fully immerse myself in hanbee's Seashell Cassette, a tender, upbeat, and sweet collection of love letters to beachside lovers. Naturally, this was crowned my top EP of 2022 as a born-and-bred lover of the beach, and as a lover of wistful dream-pop reminiscent of her most recent body of work. With reverb-laden guitars and funky bass lines, hanbee's most recent EP is hazy and ethereal as much as it's lighthearted and lovely.
"Everything holds a story, and the beach is especially a place that holds a vast array of stories, from fading heartbreak to budding summer love," hanbee shares on her project. "[Seashell Cassette] is all about the stories collected in seashells – blissful summer drives, lazy afternoons under the sun, lovers sharing melting ice cream, and the different sides of love – whether it be a mere haze or newfound precious gem." – Isabella Le
Hazlett's new EP opens in a hush; in a sonic haze and an emotional fog. "Move like a typhoon, I'm just a flame. Smokey by nature, charmingly sane," the singer/songwriter softly croons, spilling his soul in song. "See golden empires, queens burning sage. Boys with their desires and hearts in a cage…" Thus begins a visceral and raw reckoning with love, with self-worth, and with the utter volatility of life itself. A cathartic hug of warm, richly radiant indie folk, Oh Downhill is the breathtakingly beautiful, achingly intimate start to a profound, moving journey of self-discovery and transformation.
This is the beginning of something very special. Released September 23, 2022 via Nettwerk Music Group, Oh Downhill is not only Hazlett's first EP in over two years' time, but also 'Side A' of his forthcoming debut full-length album due out in 2023. A two-time Atwood Magazine Editor's Pick, Hazlett is the musical moniker for Australian singer/songwriter Mitchell Grant, who for six long years has been stunning listeners around the globe with his intimate and ethereal songs (2016's debut single "Lowdown, Lay It On" remains as stunning today as it was upon its initial release).
Based in Stockholm, Sweden (where he founded his solo project with his close friend and producer Freddy Alexander), Hazlett has carved out a powerful niche for himself in the alternative / indie folk realm. "Tormented yet seeking balance, raw yet longing for finesse, Hazlett's songs strive for understanding from both within the self and the world around," Atwood Magazine wrote of the artist's sophomore EP, 2020's Thundering Hopes, going on to call it "an achingly intimate collection of songs full of stirring depth and electric emotion [that] sees Hazlett rise with a fresh, revitalizing breath of musical self-discovery."
The past two years have seen Hazlett plunge even deeper into his own heart-wrenchingly vulnerable depths.
"This is Side A of a bigger body of work," he explains. "I've done some EPs and songs in the past, but it felt like it was the right time to dive into an album. The silver lining of all the solitude of the past couple of years means there was time to lock myself away and weave a journey from start to finish. I wanted each moment to get its own time in the light so think of this as the intermission in a two act play."
"I actually didn't know where I was heading," he says of his vision going into this music. "I knew I wanted it to be meaningful, I wanted it to be filled with detail and I wanted to take a sidestep away from what I've done in the past. There was plenty on the cutting room floor but it actually wasn't until I stumbled onto the first track 'Please Don't Be' that everything took shape. It became the blueprint and sun that the record revolved around."
Hazlett's songs are as much contemplative philosophical ponderings as they are the diary-like musings from a lost, searching soul. Truly a five hits, no misses affair, the EP is named after its brooding final track, which finds Hazlett in a particularly intense moment of reflection and reeling as he wraps up Side A of his album: "Oh downhill while I'm falling apart on a late night drive when I'm scared of the dark," he sings in an emotional chorus. "Makes no sense why I cared about you."
"It became a great snapshot of everything," he says of this song and its title. "Running back to things that are bad for us, overthinking, under-feeling, moving but stumbling along the way." Oh Downhill proves a powerful and poignant reintroduction to the artist's haunting indie folk artistry, and one that is sure to light the fire he needs as he builds excitement toward his forthcoming debut album. – Mitch Mosk
Somewhere common sense is
losing to the army
When they don't stick together
I give in to my temper
But you broke my nose and I'm the
One to say I'm sorry
I don't bleed the same
For every millionaire
Pulling empty stares now
Living in repair
What the neighbours care about
Oh downhill while I'm falling apart
On a late night drive when I'm scared of the dark
Makes no sense why I cared about you
The long nightmare that you don't wanna end
When it fooled me once now I call it a friend
Makes no sense why I cared about you
Achingly intimate and unapologetically raw, Juliana Madrid's debut EP is a vulnerable and visceral indie pop unveiling: Radiant and tender, cinematic and stirring, the self-titled Juliana Madrid EP delves deep into the singer/songwriter's depths to reveal a singular artistry. Coming of age with a fresh voice, an open heart, and an ear for irresistibly catchy hooks, Madrid has all but ensured we'll be paying extra special attention to her in the months and years to come.
Released August 29, 2022 via Neon Gold Records, Juliana Madrid EP is a dynamic, cathartic, and deeply personal introduction. A 21-year-old singer/songwriter from Dallas, Texas, Madrid fuses indie folk, alternative, and pop influences together into spellbinding songs rich with heart, melody, and perspective. Having only debuted earlier this year, this self-titled EP – produced by GRAMMY nominated artist Benjamin Ruttner (½ of electronic duo The Knocks) – truly is the first longform expression of who she is and what she's capable of.
"My EP is basically a giant diary entry," Madrid shared upon the record's release. "It touches on recent heartbreak, religion, feeling alone, and partying. All the ingredients are there to make up who I am today, and the story of me is the only one I was trying to tell with this record."
From the electric, hard-hitting opener "Pretend" and the soaring, high-energy songs "Savior" and "Peppermint," to the more subdued emotional outpouring "Astronaut," the stirring religion-rejection "Madonna," and the contemplative acoustic closer "Clover," this EP has a little something for everyone: Lovers of searing rock anthems, gentle pop ballads, intense inner reckonings, and all the in-betweens are sure to fall for at least one of Juliana Madrid's songs.
From end to end, the Juliana Madrid EP is an exhilarating, and very special, introductory EP. Madrid sets the air on fire with her energetic beats and charismatic vocals, displaying a wisdom far beyond her years and ultimately lighting an inspiring fire within her audience that lingers long after the music's over. As she sings in the fervently charged "Peppermint," "Ignorance is pretty but it's never really bliss, is it you or all the chaos I miss?" Coming-of-age anthems never felt quite this delightfully dramatic and utterly raw. – Mitch Mosk
When I walk in I know
I'll be standing on my own
Then I got lost in your face
Even though its not my particular taste
Well I figured if I go i'll catch a ride
with her, you know
Ill get us out and get us in
Don't worry we'll play pretend
Missionary is alright
Don't be scared its just tonight
I figured Mary's got a ride
To the place going now
LESS KILLJOY easily makes the spot for best EP this year with her recent unveiling of Pink Grenade. A seven-track compilation which has been declared as a self-help release, touching on every stage of life from love and loss to friendships, bullying and mental health. An authentic look into the Canadian's journey thus far, the musician does not hold back. It's that honesty and vulnerability that makes this EP so compelling, as LESS KILLJOY pulls us in with each and every word.
Pink Grenade includes tracks such as the intimate "Orange Juice," which sees the songwriter opening up about her childhood and growing up without her dad. She shares, "It's incredibly personal, and outside of the seemingly cool, boisterous vocal energy, there's a lot of pain and internal struggle that I talk about in these lyrics." Then there is "Margot Robbie" which highlights the feeling of not being enough and comparing ourselves to others. Despite its sassy attitude, the track stems from a place of insecurity, something which we all experience throughout our lives with the constant bombardment of filtered photos on social media. Whatever you're going through in life, LESS KILLJOY somehow seems to provide you with the perfect soundtrack, that will not only brighten up your day, but also make you feel seen and heard. – Joe Beer
There's little in music as carefree and enjoyable as a hip hop mixtape. Mach-Hommy's intensely prolific nature has brought about more albums than I can count, but the reclusive rapper sounds as fresh as ever on Dollar Menu 4. This EP is a solid collection of straight to the point, no hook bangers. The focus is on the craft, with simple beats backing the endless verses. Mach-Hommy employs several guests on Dollar Menu 4, helping the songs stretch out to their full potential. The EP is only 25 minutes long, but it has more quality content than most rappers can muster in double that time. Shukran Don is the stand-out pick from this EP, a sweet and simple mix of glockenspiel and slowery string samples, its softened percussion elements make it a little less direct than the rest of the record, but that's what makes it stand out. The song has a classic, mid-90s east coast underground vibe. The RZA will be nodding his head to this beat somewhere for sure. Bunny Ciao is another song in a similar vein, with its tinny production, high pitched strings and kung-fu movie piano riffs it begs to be rapped over by the kind of laid back MCing we know Mach-Hommy and his chosen cadre of artists can deliver.
Dollar Menu 4 is a collection of short acts. It gives you a carefully crafted vignette of sound and situational lyricism for a couple of minutes before moving on to the next scene. Hip hop at its most classy can be cinematic, and Dollar Menu 4 achieves that. But it's more like a short drama than a feature presentation. Rappers sometimes spend so much time trying to be grand and monumental, but some of the best music in this genre can be found on cute little EPs like this. It's an uncomplicated, high quality product. And it's over before you know it. – Adam Davidson
A radiant record breathing with buoyant light and raw energy, NewDad's sophomore EP is bold, brash, and utterly exhilarating addition to 2022's indie rock oeuvre. Released back in early February, the five-track Banshee roars with feverish passion and cool, cathartic upheavals befitting one of Ireland's most exciting up-and-coming bands. The follow-up to 2021's debut EP Waves, Banshee was mixed by legendary producer John Congleton and sees the four-piece of Julie Dawson, Áindle O'Beirn, Sean O'Dowd, and Fiachra Parslow unleashed and at their best. Highlights include the glistening opener "Say It," which soars with visceral energy, the angst and agony of unrequited love, the smoldering title track "Banshee," the shimmering, cinematic, and sun-soaked reverie "Spring," and the mesmerizing, intimate, and expansive "Ladybird."
"This EP is definitely bigger, having more time in the studio definitely meant we got to experiment more and layer more into each track so there's an overall bigger sound!" the band shared upon its release. "The main themes of this EP are restlessness and anxiety, during lockdown that's how myself and most people were feeling so that's what inspired a lot of the writing."
Banshee is both charming and churning: A record as full of emotion as it is verve, and one that dazzles from end to end.
You only want to make things right at night
But it's not the same
I'm tired, I had a long day but now you want me
You only want to talk when you're alone or when no one else is home
Today you didn't even look at me in the hallway
I know you saw me
So I don't want to say it
'Cause you won't want to say it back
No I don't want to say it
'Cause you won't want to say it back
One of the most exciting LA punk bands of the past few years, NIIS flew out of the pandemic like bats out of hell, playing show after show to a rabid and quickly-growing fanbase. Their most prolific year to date, they not only received praise from Rolling Stone for their SXSW set and went on their first US tour runs with friends Surfbort and Sloppy Jane, but they also released their first official body of work. Six-song EP Must Be… is a collection of hot, loud, and fast bangers that have been the backbone of their live sets for the past year. In 2021, they gave us a taste of what was to come with music videos for "Big Zoo" and "Utopia," two tirades about the state of society, along with "Fuck You Boy," a huge middle-finger of a jam that makes you wonder where the hell this song has been your whole life.
The last three tracks on Must Be… are just as personally and sociopolitically driven. Furious "False Ideals" and "One Two" decry capitalist constructs and the privileged people who we have to thank for the dystopia we live in, while "Bad" gives a voice to those who can't speak (animals) like a superior, hardcore version of Smiths classic "Meat Is Murder." These recordings capture the band's raw power, from Ryan McGuffin's fiery shredding, to drummer Monte Najera's punk precision, and of course frontwoman Mimi Sandoe's raging gravitas—just because they're NIIS doesn't mean they're not dangerous when pissed off. This is some of the most fun, angry music about being a good person that I've ever heard. – Sophie Prettyman-Beauchamp
In Icelandic, "TÍU" is a word that means "Ten." Ten, like the past 10 years that Of Monsters and Men have spent giving us a piece of their culture, of their history, from Icelandic folklore in My Head is an Animal to how reality and fantasy come together in Fever Dream, passing through the more intimate thoughts typical of human beings in Beneath The Skin. TÍU is an EP that brings together songs that never made it onto an album, as well as a way to remember and celebrate the decade-long history of Of Monsters and Men. It is a further glimpse into their more intimate, behind-the-scenes world. "Destroyer" and "Visitor," in particular, are pure art. The former is delightful in its intensity, the latter conveys all the energy and fun it took to create it. It needs just two more words to describe what this EP leaves behind: thank you. – Dimitra Gurduiala
Tender, stirring, and stunningly soulful, Ogi's debut EP Monologues is an absolutely enchanting set of dreamy, intimate R&B-tinged serenades. Produced by the legendary No I.D., the Wisconsin-bred, Los Angeles-based singer/songwriter's formal introduction to the world, released May 5 via Atlantic Records, sets a high bar musically and lyrically. Ogi's vocals melt like butter over smoldering, smooth instruments, and whether she's wearing her heart on her sleeve or pouring raw emotions out in a confessional moment of truth, her songs never fail to soar, stir, and light a fire deep inside.
Monologues is a six-track conversation between the artist and her audience. Ogi describes her EP as "colorful, expansive, and playful" – a short introductory anthology of her songwriting. The moody, harmony-rich "Let Me Go" sets the scene with a bevy of soft multi-tracked vocals and a plea for release that can't help but lure listeners in.
Ogi goes on to dazzle the ears and mesmerize the heart for 21 very special minutes, ultimately concluding with the achingly emotional "IKYK," a soaring gospel-tinged ballad packed with organ- and brass-fueled passion, camaraderie, togetherness, and loving care. "But when all of the work is through, I know that you will shine," Ogi sings. "Why would you go alone in light of what's going on? Don't do this on your own, 'cause I been here all along."
Ogi ends her EP on a high note, and yet it doesn't feel anything like a goodbye: If anything, this entire record is one long and lovely hello to the world. Personally, I wouldn't have it any other way. – Mitch Mosk
Hhmm, brother, I see your heavy load
It seems too hard to bear
But I'll walk with you down this road
This is a burden to share
Why would you go alone?
In light of what's going on
Don't do this on your own
'Cause I been here all along, said
I know you know that I'll be there
Whenever you need me, oh, oh, oh
Come on, we've got some work to do
This could take us some time, oh, oh, oh
But when all of the work is through
I know that you will shine
I first came across Peach Tree Rascals at the Lollapalooza Festival in 2021. They were performing at the Bud Light Seltzer Stage, a side stage reserved for the non-headliners who want to show off to their potential new fans just how much talent and energy they have in the early stages of their career. The PTRs did just that, and were clearly having an absolute blast in doing so. Such euphoria really made a strong impression on me, and I was thrilled to be able to get on the phone with the guys as part of my Today's Song write-up of their single "Good Advice" this past spring.
The Rascals kept their good energy and cheer going strong when I saw them perform at Boston Calling around that time, and those effects are bottled up in stellar style on their latest EP, Does A Fish Know It's Wet? Four additional songs are lined up alongside "Good Advice," and together this quintet of tracks displays (as I wrote back then) the group's "abundant charm and in-studio chemistry," along with their ability to keep things both melodic and hip-hoppy all at once. This bunch of peaches is worth following as they thicken and ripen on the road ahead. – Josh Weiner
Unlike the university course of the same name, Sable's sophomore EP is endlessly alluring: From the eerie tension, yearning, and captivating effected vocals of "Emily" to the frenetic energy and softly spellbinding elegance of "Madonna" and the epic intimacy and romanticism of closer "Madwoman in the Attic," the five-track English Literature pushes modern alt-pop further to the left, creating a space for sonic experimentation and experimental music like this to further seep into the mainstream.
The Manchester born, Berlin-based artist's songs are poetic, percussive, transformational, and utterly enchanting: Rising from a hushed whisper to a visceral, breathtaking two-step roar, focus track "Madonna" is something of a musical chameleon; somehow, it transitions – effortlessly, one might add – between soft and steady folk ballad and bonafide club banger. Throughout, Sable's voice is an anchor; a lure; and a source of radiant, effervescent light and raw emotion:
A picture of Madonna gazing down at her little boy
Even when I was sixteen I knew it was
the only thing that would bring me joy
Now the world is hurtling towards some fiery end
I couldn't bear to see my little girl cry
so I bury it in a haze of cigarettes
Sonically elevated and emotionally amplified, the "Madonna" chorus feels like a controlled chaos: A cathartic emotional eruption surging with soul-stirring passion and the aching emotions of a heavy, but resolved heart:
I say I wouldn't give up the freedom
I say I want to dance until I die
I say I couldn't give up the freedom
But two steps back I die again
Her face behind my eyes again
I say I couldn't give up the freedom
I say I want to dance until I die
I say I couldn't give up the freedom
But two steps back I die again
Her face behind my eyes again
The same alluring, enthralling quality that makes "Madonna" so special holds true for the EP's full fifteen minute run. "English Literature came together over the course of 6 months, inspired by some of my favourite books," Sable shares. "I tried to lift archetypes off the page and transpose them into a modern setting. The more I wrote, the more I realised the characters I was drawn to felt like reflections of my own life, so in the end the EP is as much about me at 25 as it is about these figures that were written hundreds of years ago. From sexuality to love to rejecting the idea of motherhood, the setting may change, but those emotions are pretty timeless."
Artists like Sable and Atwood artist-to-watch Issy Wood are pushing the boundaries of "pop" music, and this record feels like a step forward for music in general. – Mitch Mosk
As dynamic and dazzling as it is tender and raw, Sea Lemon's debut EP is an enchanting record full of raw passion and refreshingly unfiltered energy. It's an impressively cohesive and expansive set, setting a high bar while bringing us deep into the artist's world all at once. Dwelling in sweet, dreamy depths of weight and wonder, Close Up captures the intimacy, intensity, sincerity, and fragility of an artist we cannot wait to hear more from in the months and years ahead.
Released May 20, 2022 via Spirit Goth, Close Up is bright, churning, and charming: An immersive five-track introduction that all but ensures we remember the name Sea Lemon. The project of 26-year-old singer, songwriter, and guitarist Natalie Lew, Sea Lemon takes sonic inspirations from "the lush dreamy atmosphere of Alvvays and Chromatics and the bittersweet glittery vibes of The Beach Boys and Rilo Kiley.
Lew's artistry is said to be rooted in the present, while washed in nostalgia, and for her first multi-track offering, she leaned into the full spectrum of emotions and the full spectrum of indie rock sound. In the spirit of "all hits, no misses," Close Up rides high (albeit on turbulent emotions) from end to end.
There's the uplifting melodies and invigorating pulse of "Last Year"; the dark, driving "Eraser"; and the cinematic, electrifying, anthemic closer, "Turn Away." "I think my favorites are 'Eraser' and 'Turn Away', which are directions from an instrumental perspective I really foresee my next EP going," Lew says on the topic of her own personal highlights. Her debut single "Sunday" remains a highlight, melding dark and light tonalities and lyrical themes into an intoxicating dream pop haze that pulls us in and invites us to linger a little longer each time we listen.
The thing about dreams is that they end; you come to, and then you're awake and the dream is gone. Close Up may feel dreamy and ethereal at times, but it is vulnerable, raw, and real: An introductory collection we will not soon forget.
You punch in on Thursday
Every time you show up oh so late
You sleep in on Friday
Wish that anyone was here to say
I know I
I haven't made that many plans
But it's over now
And that's why
Everybody's in the kitchen on the floor
Can't forget about the way they closed the door
In their head they repeat the same old joke
But it's over now
Yeah it's over now
Poughkeepsie pop-punk heroes With The Punches returned with their first new music in a decade, and their new EP Discontent picks up right where their lone full-length Seams and Stitches left off. The brand brought flourishes of Americana ("Almost Everything") and hardcore ("Stoneham Blues" to their easycore sound that was built on their earlier releases Keep It Going and It's Not The End of the World. – James Crowley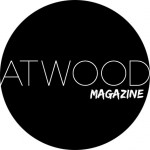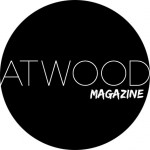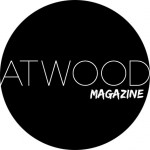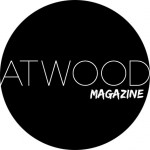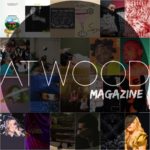 Atwood Magazine's
2022