This Asian American and Pacific Islander Heritage Month, Atwood Magazine has invited artists to participate in a series of short essays in observance and celebration of the month's significance. Today's submission comes from LA-based non-binary Korean-American artist NoSo.
•• ••
"I don't like being Korean." I said defiantly, at age 8. My mom glared at me while washing the dishes after cooking dwen jang chigae. The air-vent above the stove was blasting, all windows open, as-per-usual. We always feared our white neighbors in the suburbs of Chicago would be offended by the potent smells from our home.
"Don't say that kind of nonsense. You should be proud of your culture, it's a wonderful thing, it's a gift."
Everyday at my predominately white school, I'd bring pack lunches my mom would spend hours in the morning making. Homemade bento boxes with the most mild of smells, but kids would plug their noses, complaining to teachers about my food. After pleading with my mom to stop making those lunches, I started bringing pasta with a light dust of cheese on top. But the kids even made a fuss about that – claiming I was stinking up the cafeteria.
At a lavish Bat Mitzvah in downtown, I wore my mom's dress. I was 5'7" in 6th grade, and towered over my peers. I scuffled around in heels, rolling my ankles on shrimp cocktail plates and shutter-sunglasses. The batmitzvah girl chose her slow dance partner, a blonde boy who was good at dodgeball, and the crowd eeee'd and aww'd.
I felt a pang in my chest, and suddenly became very aware of the fabric of the dress I was wearing. 'Why is it so scratchy and long while everyone else's are silk and short? I look like a madam, I might as well be a mom on the side of the club taking pictures of everyone else. Why do I even have to wear a dress? Why did I come here?'
I watched everyone grab their partners while I remained on the sidelines. I imagined that I was her partner; my short, blonde hair tussled and shouting over the music with a cheeky grin. But then I could only picture myself in a dress, in this body, and her horrified.
"Do you see in wide-screen? Does your family believe in Buddha? Are you from North Korea?" A girl at my Wisconsin theatre camp asked curiously in front of the whole cabin, while in line at canteen.
I was suddenly no longer hungry; instead, I wanted to crawl into the Twizzler bar I was unwrapping and hibernate there until my eyes were blue. I wanted to tell her that hurts my feelings, and that's racist. I wanted to scream at her and cry and tell her that I look in the mirror everyday and resent my own features because of 'innocent' questions like that.
"No." I muttered.
__
"He has a crush on you, as soon as you left he was talking about trying to learn guitar so he can impress you." my friend Adam nudged my shoulder in the quad while we ate lunch.
"… Really?" I asked, distracted while watching a girl from my art class walk by.
I had moved from Chicago to LA in my junior year of high school and was suddenly immersed in a diverse school, with half the student population being Asian. Although I had a lot of trouble adjusting to the move, my parents insisted that being in a town with fellow Koreans would be good for me and my sibling.
"You have another suitor, look at you!" He cackled, while eating bokkeumbap. I wrinkled my nose while laughing.
Am I… not ugly? Am I not a heinous troll living underneath a bridge slicing people's ankles as they cross? No boy had ever expressed interest in me before in Chicago, Wisconsin theatre camp, anywhere. Does that mean I have… VALUE??? Maybe that girl from art class doesn't think I'm ugly too – maybe if she got to know me she'd think I'm fun. I can be fun sometimes.
I continued shyly watching her while sharing Adam's bokkeumbap.
I hid on a shelf in my bathroom, hugging my knees to my chest while weeping. I was living in a frat-like, very old house with roommates, paper-thin walls, and my bathroom was the only place I could emote freely without anyone overhearing. I called my mom.
"I'm at dinner with friends, what is it?"
"That girl is dating someone new."
"Huh?"
"She's already dating someone new," My voice trembled. "And she's white."
In my 20s, I felt like I had made a lot of progress with my identity: I stood up for myself more than I ever thought I could muster, I was learning Korean on my own for years to connect more with my culture I used to resent, I loved my eyes, and I liked myself.
But when I saw a picture of that new girl, with celestial, cherub-like features, I felt dirty. I would never be pure like that – my house will always have kimchi wafting through the air. I still apologize for the smell when my white friends come over, I still feel self-conscious when wearing glasses and appearing 'too Asian'. I was running backwards to being 14-years-old making jokes about my own race to beat others to the punchline, enviously watching the blonde boy charm the girl on the dance floor, hiding my lunches at elementary school.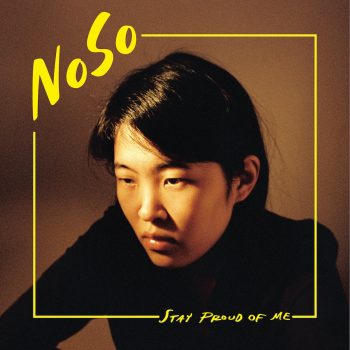 I try to shut it down so it becomes a low murmur, but it's too loud sometimes. While I sat in that shelf, it was screaming at me, ricocheting in my head like pinball.
My mom sighed for a long time. "She's a shit, then," I laughed lightly. "Don't pay her any mind."
"I don't want to feel this way anymore, I want it to be done."
"Time will help," She said calmly.
After we hung up, I remained in the dark in my bathroom, wiping my nose. The logical part of my brain kept poking my shoulder – why are you letting some girl affect you like this? Why are you still embarrassed to eat Korean food in front of your white roommates? They love you, and they love Korean food.'
I took long, deep breaths, tapping my fingers at my sides rhythmically. I splashed my face with water and looked at myself in the mirror. I really do have a nice eye shape – even though relatives said they're small while growing up, I like them.
I walked out of the bathroom, hearing laughter bubbling from the living room. I opened the door. – NoSo
— —
Stream: "Parasites" – NoSo
— — — —
? © Bao Ngo
:: Stream NoSo ::
---