Every Friday, Atwood Magazine's staff share what they've been listening to that week – a song, an album, an artist – whatever's been having an impact on them, in the moment.
This week's weekly roundup features music by Sir Sly, Of Monsters and Men, serpentwithfeet, Smoothboi Ezra, Mad Hatter's Daughter, VINOK, M. Byrd, Willy P, London Grammar, Masati, THE WLDLFE, Toni Romiti, Glass Dove, Tom Speight, and Ugly Beautiful!
•• •• •• ••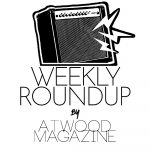 — —
:: The Rise & Fall of Loverboy – Sir Sly ::
A captivating collection of beautifully emotional songs, The Rise & Fall of Loverboy presents Sir Sly at their very best. The LA trio soar higher and dive deeper than ever before on an album that showcases, in visceral detail, both sides of sobriety; one that reveals the scars of addiction, reckons with faith in new ways, explores the depths of depression and "recovery," and basks in the sublime euphoria of falling in love. Landon Jacobs' intimate, confessional lyricism and compelling vocal performances share the spotlight with Jason Suwito's dynamic multidimensional production and Hayden Coplen's driving percussion; together, they push the boundaries of what it means to be a "Sir Sly song."
I didn't appreciate my youth when I was young
Too unsafe and far too focused on growing up tightened belts,
So suck it up and bite my tongue burn the pages telling me I'm not enough
I don't wanna settle down, but I'd like to fall in love
I don't wanna look back and feel unadventurous
I wanna see my life with no regrets but it's too late for that
Some nights I'm a little bit numb
– "Numb," Sir Sly
From the sweeping entrance of "Honey" and "Loverboy" and the anthemic energy of "Welcomes the Pressure," to the breathtakingly raw reflections of "Numb" and "thx." and the hard-won catharsis of closer "b!!!rds" – and everything in between – The Rise & Fall of Loverboy is an expansive, expressive, and stunningly masterful realization of Sir Sly's greater artistic potential: As entertaining and provocative as it is emotionally draining. It may not be your traditional hero's journey, but The Rise & Fall of Loverboy is an epic in its own right.
:: "Destroyer" – Of Monsters and Men ::
I really don't think there is any greater joy in finding out that your favourite band unexpectedly releases a new single – a track that, by the way, immediately becomes one of your favourites. That's exactly what happened to me with "Destroyer," the latest single from Icelandic band Of Monsters And Men. After the bright and cheerful "Visitor" no one knew what to expect from them, but certainly not a song from the Beneath The Skin and Fever Dream records. There's the dark atmosphere of "Backyard" and the explosive power of "Thousand Eyes", together with the experimentation and sound effects typical of "Under a Dome". On vocals, Raggi returns in all his majesty, whom we missed a bit as lead vocalist.
"Destroyer" is one surprise after another, and we can only be pleased to see that Of Monsters And Men are ready to come back. Whether the next album arrives this year or in 2022, we can't wait to hear it.
:: "Sailor's Superstition" – serpentwithfeet ::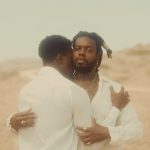 This is the first good soul record from a male artist that I have heard since Sampha's Process, released in 2017. And wouldn't you know it, but Sampha's credited as a producer. It's not that I'm a selective listener when it comes to soul—wait no, I totally am—I just listen with a higher level of scrutiny. This happens when you grow up listening to Marvin Gaye and Curtis Mayfield using soul as less a vestiary for romantic bliss and more a vehicle for spiritual plenitude.
"Heard most couples stop smiling after the first year (first year)
Baby boy, sailors' superstition will help us here
Our love, our love will stay hallowed
If we stay, if we stay humble"
But "Sailor's Superstition," and by extension DEACON is something else. The sophomore long-player from Josiah Wise, dit serpentwithfeet, comprises a downtempo dance record made for the loners and the unlikely lovers alike. Oh there's plenty of new stuff too; Latin percussion permeates this record among other things. But it's nothing without Wise's voice. Old cliches feel new when Wise has to simultaneously balance his gospel influences with his unabashed love for his partner as expressed on this record. A conflict of faith indeed. Yet, the answer is quite simple: utter devotion to a person that supports your ultimate expression. I imagine that upon listening, Frank Ocean could only smile.
:: "Diggin in the Dirt" – Mad Hatter's Daughter  ::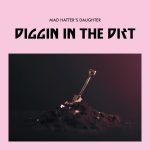 Mad Hatter's Daughter might sound like another cool country band from the South– especially with that nifty pink cowboy hat lead singer Kira Alicia can often be seen sporting– until you realize they aren't from the South of anywhere. Alicia and her husband, Buzz T. Isles, hail from the port city of Hamburg in northern Germany and have set about merging their combined skills in singing, guitar-playing and audio engineering. The creative output began in 2017 with a cover of the Nine Inch Nails song "Hurt." Later, when British songwriter Josiah Smithson was added to the mix, MHD were ready to start achieving some original compositions of their own.
Two EPs and a handful of standalone tracks have since emerged from the crew. The most recent of these, "Diggin in the Dirt," offers a platform for Alicia to express that "all I wanna do is rip that mask right off your face" (who among us could refuse such an offer at this point?) and other sentiments that all of us pandemic-weary souls can relate to all too readily. One example that really sticks is the line "I'm trying to keep my distance but I could use a friend"– that really encapsulates the balance between having to stay healthy but yearning to socialize that many of us have had a hard time maintaining this year. We can expect more cleverness of this sort from the authors of "Diggin in the Dirt" when the accompanying album, Where Are We Runnin, drops before too long.
:: "Stuck" – Smoothboi Ezra ::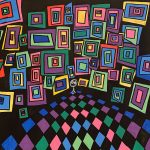 As much a hauntingly vulnerable confessional as it is a beautiful stream-of-consciousness, Smoothboi Ezra's first song of 2021 is an emotional and heartfelt self-reflection. The Irish artist delves into the depths of connection and isolation as they embark on an intimate personal journey in "Stuck," the enchanting lead single and title track off their forthcoming Stuck EP (due out June 11). Akin to such "indie folk" singer/songwriters like Julian Baker, Angel Olsen, and Phoebe Bridgers, Ezra's music is breathtakingly soft and stirring; even their whispers feel like roars.
I count the steps from my house to yours
To see if my legs are longer than before
I'm glad I started wearing shoes that fit
My head is toO heavy for you to cradle
Kick my shins from under the table
I was too scared of it
The worst year of your life started when you met me
You say I shouldn't take it personally
But I can't cry and you can't stop
I love you but I know that you feel stuck
"'Stuck' is a song about being in a relationship with someone you care a lot about, but you know it's not going to work out," they explain. "It's an unsaid mutual agreement that you can feel the relationship ending but you're both waiting on the other person to end it."A serenade of romantic and emotional limbo, "Stuck" aches with uncertainty for the future – but Ezra doesn't seem as concerned about tomorrow as they are about today: Their lyrics are rooted in the present, immersed in the here and now.
I'm more myself while lying on the floor
Sometimes there's nothing to say
At least I'm not faking anymore
Oh you love me today
But something has to change
Don't want you to feel stuck but I want you to stay
"I wrote the start of 'Stuck' back in May and finished it around November," Smoothboi Ezra tells Atwood Magazine. "Most of my songs are just an amalgamation of a bunch of sentences I think of when I can't sleep at night. I came up with the melody and the chords and I recorded that then left it for a while. When I'm producing music I usually work on it for one or two days then decide I hate it and leave it in my files while I work on another song that I'll hate in a few days; I kept coming back to 'Stuck' and slowly added in different harmonies and guitar parts and a drum beat, and just kept doing that until I had to decide it was finished. If I had more time ,the song would probably sound nothing like it does now. Over the course of the past few months, 'Stuck' has been my least and most favourite song to work on, and I'm happy with how it turned out."
"Stuck" is a captivating indie folk immersion – delicate, tender, confessional, and raw. Smoothboi Ezra has entered this year with their best foot forward, emerging as a shining, shimmering voice of the Emerald Isle.
Force my tears out to look in the mirror
This is what it'd look like if I really cared
Cover up the wounds when I talk to you
Cause that's what I always do
That's what I always do
The worst year of your life started when you met me
You say I shouldn't take it personally
But the smiling is fake and I've mastered it
And so have you, you just don't want to admit it
:: "river" – VINOK ::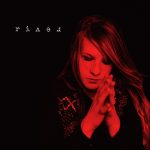 Ukrainian indie rock band VINOK, deliver a song of redemption with their latest track "river." Known for their power to turn real, difficult topics into a feeling of might, the new single packs a punch of power and emotions. Starting off on a hypnotic swirling route into the song, in classic VINOK style, the track floods into the gritty, rocking sound which sparks off the energy in the track. The vocals in this song are flawless and rich in their dynamics, creating a whirlwind of talent.
"river" talks of atonement and all of the pain that comes with it before one is truly set free. Praying for peace and better times ahead, the song is something that resonates deeply with us during such uncertain times. Lead singer Nathalie chants, "I'm gonna sing my way down to the river, I'm gonna pray that everything will be okay."
:: "Intoxicated Truth" – Masati ::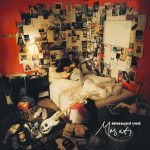 Dallas R&B artist Masati wears his heart on his sleeve in his spellbinding fourth single "Intoxicated Truth," a confrontation of intimacy and all its nuanced complexities. Love isn't easy, but here the multi-instrumentalist and singer asks that question: Is it worth fighting for? Is our love worth all the work we put into it?
Of course, we can love more than just people – as Masati tells Atwood Magazine, the "special someone" in "Intoxicated Truth" is actually music: "This song sounds like a conversation between two people, but it's really about me and what felt like a toxic in-again, out-again relationship I've had with music," he explains. "Over the years it's been a confusing journey but I'm finally giving it a fair run this time. I want people to be inspired to dream. Becoming an artist felt like a far-fetched idea for me, and I would have never expected to find myself in the position I am today. But I hope I can be proof that if something is meant for you, it can still happen – you just have to pursue it. From that point, it's just a matter of time before your moment comes."
The decision to surrender yourself to that which you love is not to be made lightly, as Masati so soulfully expresses in poignant, searching lyrics and evocative guitar riffs that rise with seductive finesse; it's a commitment that redefines your entire trajectory, shaping your days and nights. Distributed through Human Re-Sources / The Orchard, "Intoxicated Truth" is – interestingly enough – an answer to its own question: The manifestation of Masati's commitment to his craft and dedication to music. How's that for meta?
:: "good love" – Willy P ::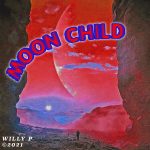 Since it was just Earth Day, it's worth honoring artists with dual interests in both music and environmental preservation. Cleveland hip-hop artist Willy P fits that billing perfectly. He's currently a senior at the University of Colorado at Boulder, and he'll be staying put in the Centennial State to work on his Masters in Global Environmental Sustainability at the University of Denver. All the while, Willy P is fully dedicated to his side passion in music-making, and feels he can contribute to the world through "his feel-good music and his mission to save the planet."
"Good Love" advances that objective quite nobly with its laid-back indie pop beat and mellow lyrics about living the life you want to live with your partner at your side. The music video contributes to that same chillout feeling by means of a visual tour of the life of a UC-Boulder college student (which Willy will remain for another month or so). It's fine work by an impressively prolific young artist who, at age 21, already has eight albums to his name– the most recent of which, Moon Child, features "Good Love" and was released earlier this year. In WIlly P's own words, such a work ethic is consistent with his career goals of offering up "a platform to change the world, help people, and make others' dreams come true."
:: "Box" – THE WLDLFE ::
There's a question we've all most likely asked ourselves at least once in our lives, especially in quarantine: "Am I lazy or bored?" It's  that exact sense of emptiness and confusion that THE WLDLFE talk about in their latest single "Box." It's a fresh track, featuring electric guitar and lots of retro pop vibes, despite the lyrics being of a completely different tone. As we said before, it's about a "one out of ten" life, characterized by a constant feeling of boredom. You feel so oppressed that you seem to live in a real box, inside which you feel suffocated. We could say that everyone, in their own way, has their own box. At the same time, however, there are many ways of getting out of it and finally getting some fresh air. For some it is sport, for others music, for others still books. Is it "Box" by THE WLDLFE for some of you?
:: "My Fire" – Toni Romiti ::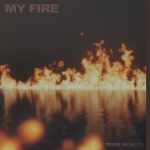 Radiant hip-hop talent Toni Romiti's new video for "My Fire" is visually captivating with its rich storytelling. Stunning fans with her big pregnancy reveal, the video illustrates a child on a special mission to bring Toni a glowing orb that will help reveal that she is having a baby girl. Through her hypnotic R&B soundscapes and powerfully passionate vocals, listeners connect to her bold self-assurance and charisma.
The singer has quickly risen to the top with hundreds of millions of music streams, YouTube views and even celebrity praise from prominent figures such as the Kardashians. Constructing a career online, she has laid most of her personal life on the table, but her pregnancy is something she wanted to keep to herself. She felt this innovative video was the perfect way to announce it.
:: "Baby It's You" – London Grammar ::
I have this thing with British electropop duos and trios, I swear to God or, perhaps pertinently, Jamie xx.
The third London Grammar record, Californian Soil is a much needed lift after the forgettable second. And for a good bit, the new record does it. There's a strong cluster of songs in the middle of this record, a quintet as it were, which prey on UK funky, downtempo and even chillstep proclivities to deliver a synthetic reading of somber chamber aesthetics that even Cobalt Chapel could not. That's the sweet spot: indulging my electronic tastes cultivated by YouTube and pairing them with the powerful windswept vocals of Hannah Reid.
Reid's come to represent the group much in the same way Goldfrapp hinges on the success of their own namesake Allison Goldfrapp. It's hit or miss on "How Does It Feel," Reid plays a slate-faced Haddaway, asking "what is love" with an austere curiosity saved by her vocal power. On "Baby It's You" she and bandmates Dot Major and Dan Rothman find more success with a cut that encompasses the intent of this record. It dips into a layer of UK funky breakbeats before disappearing into Reid's voice then slowly reintegrating. Is it groundbreaking? Not really, but it is desperately, unavoidably intoxicating. A voice that makes you turn your head with a single sustained note. It's undeniable.
:: "Morning Sun" – M. Byrd ::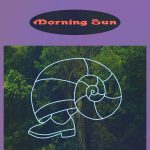 M. Byrd cooks up some dreamy indie soundscapes in the new acoustic track "Morning Sun." Following the success of his debut single "Mountain," the new song sparkles with an undeniable warmth and comfort from the songwriter's soothing vocals. Carrying a familiar soothing, restful and peaceful tone, it hones in on the beauty of acoustic instruments and that sometimes less is more.
"It's so easy to find you," M. Byrd sings over the luscious strums and ripples of heavenly instrumentation. "Morning Sun" is your friendly morning reminder to wake up on the right side of your bed and it's the gentle hello to start your day off with a smile. Now accompanied with a stunning music video, both the song and video are sure to give you a greater love for the beauty of the morning sun. If you haven't checked M. Byrd out yet, then you need to now. "Morning Sun" is a must-have addition to your summertime playlists!
:: "Patterns of My Mind" – Glass Dove ::
Glass Dove's single "Patterns of My Mind" featuring Liz Cooper & The Stampede x Desert Noises is a serene track that will have you seduced from the second it starts. The spellbinding indie rock tune draws you in with misty Americana melodies and melancholy arrangements. Narrating missing a person who doesn't feel the same, you can sense his deep angst as he longs for affection. "Patterns of My Mind" is off of Glass Dove's upcoming album Half-Life Wilderness, which displays is most masterful artistry.
The cathartic offering is a representation of his fresh start. Half-life is the time it takes for something to decompose in nuclear fallout and wilderness is the middle of nowhere. The two ideas evocatively pair together and with this release the singer has created something so organic and intriguing.
:: "Soak Up" – Tom Speight ::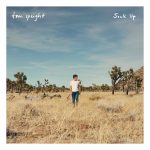 Tom Speight's charismatic folk pop shines as bright as it's even shone on his latest single: "Soak Up" is a buoyant, charming ode to love and connection full of heart-on-sleeve devotion and sweet, earnest passion. The third single off Speight's forthcoming sophomore album Everything's Waiting For You (out September 24, 2021) showcases the best parts of the acclaimed singer/songwriter, interspersing big gang choruses with intimate, tender verses. Speight's ever-evocative voice feels larger than life as he goes bigger and bolder – all to incredible effect.
I've been talking to myself
Searching for some help 
With these scars
So tired of walking in the dark
Trying to get where you are 
where You are, where you are
I'll soak up your love
Like it's the last thing ill ever do
Then give it all back to you
I'll soak up your love
When you're lost for words & need the truth 
then give it all back  to you
"'Soak Up' is about finding love and giving everything you have in return to that person," Speight recently told Atwood Magazine. "I co-wrote/produced it with my best friend Rich Turvey (Blossoms) during the summer. It was one of the first sessions back since the pandemic had started, and it felt so good to be back in Abbey Road recording the track and pushing the boundaries of my sound."
"I feel like 'Soak Up' is the perfect crossover between my first album and this one. It has the acoustic folk element, but also delivers on a bigger sonic palette with using more guitars, piano, and gang vocals. We tried out some new elements of using a filtered drum machine, building the drum parts around the percussion, and having me sing multiple parts to form a giant chorus. Normally, when it comes to recording my vocals I tend to just stick to a single vocal, but I wanted to deliver a thick wall of sound to create a super anthemic chorus for the listener. After finishing the recording, it felt like a huge weight off my shoulders knowing I had a song like 'Soak Up' in my canon.. it's the perfect song to come back with for festival season."
Speight is right on all accounts: "Soak Up" is a radiant anthem that soars on sun-soaked wings of affection. It may be the most "Tom Speight" song ever recorded, and it's certainly a wonderful display of the artist as he revels in his prime.
Good things come to those who wait 
but the wait might tear us apart 
'cause lately, I've been chasing a dream 
Trying to get myself 
Where you are, where you are
:: "Sunrise" – Ugly Beautiful ::
As inspired as I was by Ugly Beautiful's song "Sunrise," the real wow moment came from watching the band's touching animated music video (artist and animator Aaron Wiley). As vocalist/songwriter Kieran Lane sings a somber story of stagnation and overdriven guitars churn through a heavy slog, a stunningly vivid visualization of one man going through his 'doldrums' brings to life a world of restlessness, bleakness, anxiety, and helplessness.
How did we ever get to
The "will i won't i should i could i" that we do?
Flip a light, try to make the colours last,
At night no sleep, you're in the past.
Sun rises, everything changes in light
When you open your eyes.
Now or never time is here,
What if we could make the future disappear.
Will you change your stars?
I'm always in the dark.
"The song tells the story of two people trying to help each other through this relentless, confusing, ever distracting world that we live in," Lane explains. "We were delighted to get visual artist and animator Aaron Wiley on board to bring a visual element to the music because often the merger of sound and visual mediums can create something much bigger if you strike the right chord. Aaron has done an amazing job, taking things to a new level altogether. His story brings a new perspective to the song which is exactly what we were looking for. It's a feast for the senses."
It truly is something special: After finding small glimmers of throughout his day, the video's lonely protagonist has an ah ha! moment, finding in the heavens above the love of his life who was taken too soon. He goes up to his workplace's roof and jumps off – only to fly on a jetpack of his own creation, ascending to the stars above to be reunited with his lost love. It's a touching, heartfelt experience.
— — — —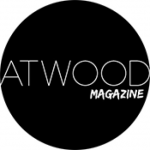 :: Weekly Roundup ::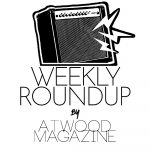 ---
:: This Week's Features ::
---