Released in February 2020, 'Cape God' is a gem that everyone should discover, that lets us into Allie X's mysterious and nostalgic world.
Stream: 'Cape God' – Allie X
---
You know banshees, those mythical female creatures usually dressed in white, ethereal and with floating hair? Add a peculiar style and a lot of talent, and you get Allie X. Every song is excellent in her new album Cape God, you can't deny it; Her Majesty Alexandra presents herself in all the delicacy of her voice, immediately capturing our attention and making us fall in love with her music. Basically, she's a Homeric mermaid. Long story short; whatever way you try to explain it, the conclusion is only one.
Allie X is a heavenly creature, and Cape God shows it perfectly.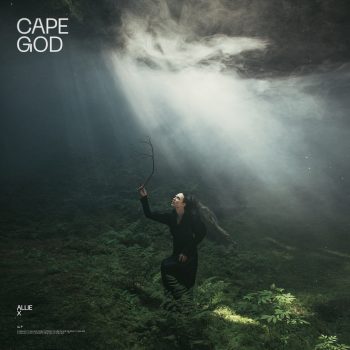 Those who are already familiar with Allie X and her work will be surprised to see a review on her latest record being published a full year after its release. Released February 21, 2020 via Twin Music, Cape God is a gem that everyone should discover, so we couldn't help but write about it. 
It's an album that, compared to records like Super Sunset and CollXtion II, definitely lets us know who Allie X really is. Cape God is an alternative record that also deals with issues such as alienation, the inability to fully adapt to the taste of others and dealing with our own inner demons, in a pop way. However, there is no lack of lighter moments such as "Super Duper Party People" or "Learning in Public". It's no coincidence that the latter is the album's closing track; it's a song that deals with personal growth, at the end of a journey that could be described as a real emotional rollercoaster. 
Unfortunately, I didn't have the chance to attend her latest online concert- meanwhile, of course, we're looking forward to the live ones in the future! I did, however, attend a live show where Miss Hughes was an opening act – specifically, during the 2019 tour with MARINA. Let me tell you this: the stage was entirely hers. Even if she performed just a few tracks from the new album, such as "Devil I Know" or "Rings a Bell," it didn't take long for Alexandra to have us all falling at her feet.
---
Never have I seen so much charisma, stage presence and delicacy in an up-and-coming artist. 
It's worth mentioning the featured tracks with Troye Sivan ("Love Me Wrong") and Mitski ("Susie Save Your Love"); it's not the first time that Miss Hughes collaborates with Sivan – in fact, they've known each other since he was just a YouTuber, then they worked together in writing the tracks on Blue Neighbourhood. With Mitski, the situation was more difficult, as the singer could not immediately accept the proposal of a featuring – they were taking a break from the music industry. Fortunately, "Susie Save Your Love" happened, and we couldn't be more grateful for it.
Susie needs a ride
She's way too drunk to drive
But, oh, she's such a sight to see
Marshall is the problem
She's been trying to solve him
Someone needs to set her free
– "Susie Save Your Love," Allie X
It's not hard to imagine why Atwood Magazine chose this as one of our albums of the year; Cape God is innovative, musically diverse, and fun to listen in and out of concert. It's a record that tastes of memories, nostalgia, of how you're in love with your best friend and you don't like the guy she's dating. There is a lot of suffering, but also a desire to redeem and improve, which makes "Learning In Public" the decisive and cathartic point of the album – a record for discovering yourself, and vibing while you're at it.
— —
— — — —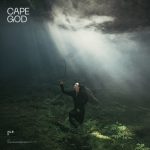 ? © Allie X
:: Stream Allie X ::
---