LA Priest's Sam Eastgate talks about the paradisiacal and mystic inspirations behind his dreamy third album 'Fase Luna', made in the humid heat of the Costa Rican jungle.
Stream: 'Fase Luna' – LA Priest
---
Serendipity hits when you least expect, and it's often dressed in something that should be a disaster. For LA Priest, it was travel restrictions meaning he couldn't get to a client in Belize, instead finding himself stranded in Mexico. Such is life for any traveller in the post-pandemic era. But this botched trip yielded something altogether more exciting – A full album, his first in three years since 2020's GENE. The sudden change of plan forced LA Priest to work on the fly and deal with what he had been given, and that drips out the pores of Fase Luna. This is an album about making do with what you've got, and immersing yourself in your surroundings, even when you're on the other side of the world.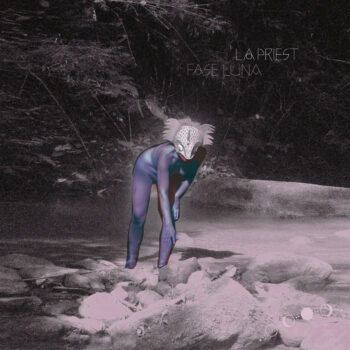 Released May 5, 2023 via Domino Records, Fase Luna was crafted in the heat and sweat of central America, mainly in the coastal jungle of Costa Rica. Thousands of miles from home and without the usual array of machines and gadgets that adorn his home studio, LA Priest found himself dropped into unfamiliar territory, as he attempted to craft a full album with just himself, a guitar, and a whole load of spare time.
One of Atwood Magazine's Top Artist Discoveries of 2020, GENE had announced LA Priest as an entity to much of the world. LA Priest's (real name Sam Eastham) 2nd album, it was a study on solitude, via mutated vocal takes, slinky pop-funk grooves and a bristling armoury of bespoke equipment. LA Priest's sound is varied but unmistakable, and already with the small amount of music attributed to this project, is allowing him to make waves in his own unique way. It was high time that 2023 gave us another peek of this artist's weirdly comforting universe..
So how on earth do you go about recording an album in the middle of a jungle?
"A lot of people ask how I got rid of the insect noises," Eastgate tells Atwood Magazine. "But there weren't too many things that actually messed with the sound, even though the ambient noise was really loud. It was hard to mix the record out there as I couldn't hear the top end. But that's a nice thing – The place is alive. Some of the animal noise did find it's way on to the album though – I think there's a gecko in there at some point!"
What did he get up to in-between recording sessions? What did a day look like over there?
"Sometimes we'd take a day down to the beach or try and find a waterfall – Holiday stuff. But after a while it got serious and I tried to actually work, and finish the record. I started going to a cabin on a hill in the jungle called The Mountain. It had no running water, and had one cable that came through the trees from another property which was the only source of power."
"We got an older car from the '90s that broke down straight away. So I ended up walking for an hour everyday to the cabin with a backpack full of equipment. I'd be completely covered in sweat by the time I got there. But then you're there in this isolated place, surrounded by tall trees and monkeys just hanging around and jumping on the roof."
Fase Luna is a dreamy excursion into escapism, which sometimes dips into darker realms.
Songs about snorkeling and seeing the beauty of the coral reef sit alongside nightmarish visions of ghosts and malevolent spirits. It's a picture of a perpetually sunny paradise, but with troubling sights in the corner of your eye. Mysticism and the occult are never too far from the surface of Fase Luna. Did the unique surroundings inspire such contradictory emotions?
"When you're in the same place alone every day, you start obsessing about certain things," Eastgate says. "One thing I focussed on was the cocoa trees – For me it was magical seeing where chocolate comes from. The cocoa pods were getting mould on them, so I decided I was going to be the guy who goes out and tidies up the jungle. So I'd go out with a machete every day and cut the bad ones down."
"I'd sometimes find a whole tree black and rotten with mould. It's this weird ominous atmosphere to see that sort of thing in such a paradise. I was also dealing with the isolation which brought up a few things personally for me. It's why it's not a happy holiday record."
"I just didn't know how to make a record for people back home when I was there. When you're there you can only imagine an audience in that environment with you. I wasn't trying to take a piece of that beautiful place and capture it. I wanted to see the whole picture, including the cracks and what was in the shadows. There's light and shade wherever you go"
---
Fase Luna is the kind of album that's best listened to front to back.
The sound is busy with melody, and it's a full experience to come from such a minimal set-up. "It's You" is a well chosen lead single. A fun and funky love song about a mermaid, it exhibits the idiosyncratic oddness that LA Priest has made his calling card. Spanish-tinged lyrics and vocal wailing on "Sail On" are a delightfully bizarre funk/tribal mash-up, while "Neon" bursts into life with a clean calypso groove to back the blissed-out, sunny vocal take. It's an album of musical nuance, with cute little pockets of time that reveal themselves and reward multiple listens.
So what was the songwriting process like for Fase Luna? How were these bright ideas realised?
"At one point, I'd wanted to do an entirely sample-based record, and then a DIY record made from all the instruments I'd built," Eastgate explains. "But I only got the ball rolling when I started thinking about songwriting – I started forcing myself to write songs. And ideas started popping into my head."
"The first thing I wrote in this way was 'Star.' I started with the intro melody, and the whole thing just came into my head, it was easy. That didn't work all the time though, so I created a generator for guitar chords, and that's how I wrote a lot of the record, just thinking 'these chords are terrible!' and forcing myself to sing over them. I found the melody could fix everything together that way. The songs were inherently unnatural at first."
---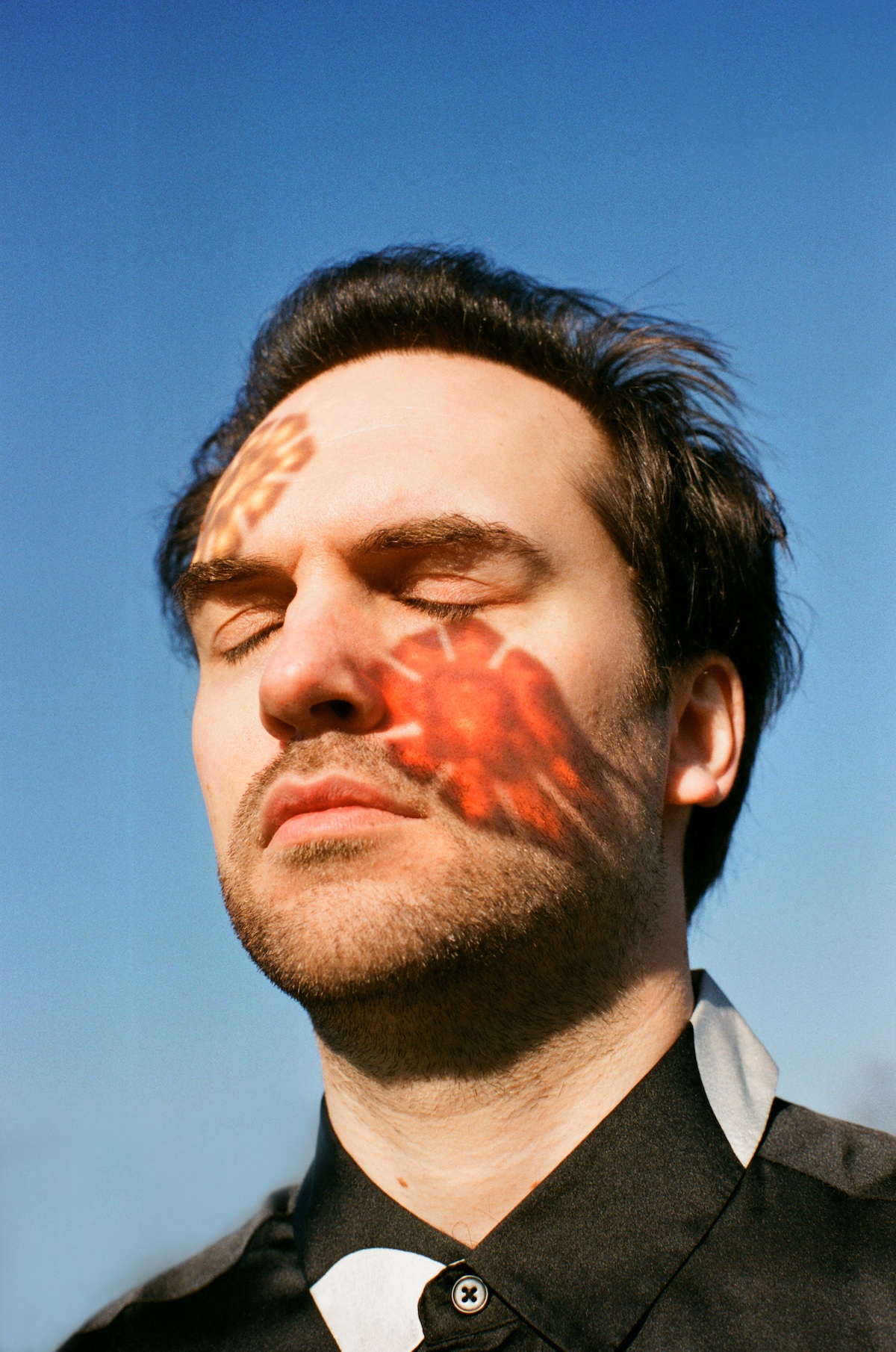 LA Priest wasn't always alone; he knew he had to get some help to drive the project home, and to that end he found Favela, a major collaborator and influence on Fase Luna.
"The last couple of weeks in Mexico, I knew I had to get the record to a point where it couldn't fall apart. I was going to do the percussion myself – I found that if I plugged my guitar into a drum machine I could trigger the drums. But I was basically trying to recreate a drum kit at that point, so I thought to stop beating around the bush and get a drummer."
"I was listening to music on Youtube, and found a drummer (Favela) I liked. He seemed like he wasn't taking himself too seriously, and he was in a town close by, so I thought this is the guy! He was wary at first, and when we met he was cautious, looking around and wondering if I was up to something. It took him a couple of days to realise I just wanted to make some music."
"After that he just took it and ran with it. At that stage, all I could do was hum the melodies to him, but he got it really quickly. For example, the drums on 'Star' are actually his first take – He got it spot on straight away."
Thematically, Fase Luna is linked to LA Priest's last album GENE. That was a record borne of the COVID era, one which described loneliness, but not as a bad or good thing, just as something that was happening. GENE was about making the most of seclusion and it's contradictory emotions. Fase Luna is just like this – finding himself in a situation he couldn't predict or control, LA Priest went about making the most of it. It was something that was just happening, nothing more or less. When life gives you lemons…
"I think the two albums merge, in terms of the experience. When I wrote GENE, I was in California. I had followed some friends to L.A. But I got there and it didn't feel right for me at all. So I just ended up moving to the mountains, which was a similar situation."
This acceptance of his situation is present in the music itself. While previous releases from LA Priest may have been structured and deliberate, Fase Luna is anything but. Many sections go on longer than they would normally, and often the songs break down to barely nothing before a new groove or tempo is introduced to bring everything right back up again. Is this due to a free-form, jam band feel in the studio?
"In the past, I had sacrificed material to keep attention going. You always feel like you want something you haven't done. And what I hadn't done is just hold a feeling. My aim was to make a record that could hold you for a whole journey. It's about building on a feeling and making it hypnotic. That was my instinct, to let it keep going."
"I'm never trying to be too opinionated in my lyrics, because that misses the point of music. When you express something through your artistic side, you end up putting more wisdom and knowledge into it, rather than telling people this is what they should know. Listening back (to Fase Luna) I understand what I was saying in these songs. There's value in laying off being preachy."
What's the next stage? There's some shows in the diary later in the year – how is LA Priest going to present these new songs live?
"It's been a while since I played live, the last time was when I just had one record, it was that long ago. Now I've got three and a bit more – I may try out some unreleased songs. I've got a show coming up in two weeks, but I haven't done enough work on it, I'll need to practise and build something for it. I want to be playing shows this summer too. Even small things – I'll play in people's gardens! My favourite thing about playing live is you get to see people, see old friends and make new ones."
— —
— — — —
 © Matilda Hill-Jenkins
:: Stream LA Priest ::
---