Singer/songwriter Alicia Blue dives into her beautifully cathartic 'Inner Child Work,' an intimate two-EP project reckoning with all that life has to offer and everything it throws at us along the way.
Stream: "Picasso Blue" – Alicia Blue
---
Life isn't just fun or gritty or intimate or soft or rock and roll or folk. It's all of it. The record has all of it in the production and in the lyrics.
There's something deeply cleansing about hearing someone else put their soul through the wringer.
We all have our flaws and fractures – there's bound to be a few cracks in every foundation – but society has by and large dictated that those problems aren't meant for casual conversation. We don't talk regularly enough about our real issues, instead saving them for therapy or in most instance, burying them deep inside where they can never see the light of day. This, of course, inevitably backfires, but it's an all-too salient truth that, in the end, hurts us more than we can ever possibly imagine. That's why it matters when intimate, soul-wringing songs make their way into our lives; that's why we connect with them so deeply – because we hear things expressed through music that we ourselves haven't yet been able to put into words.
Beautifully cathartic and achingly impassioned, Alicia Blue's Inner Child Work is an intimate record full of raw emotion, depth, softness, and light. Reckoning with all that life has to offer and everything it throws at us along the way, Blue's work is a musical therapy session for all those in need of comfort and connection – and an everlasting reminder that we're never alone in what we're going through.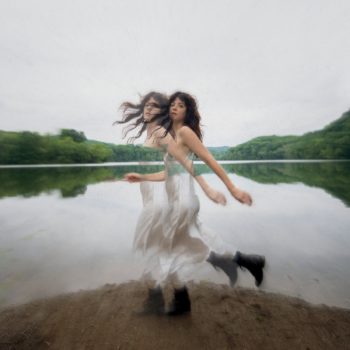 I stopped strangling what I love
Good god it took so long
The wind's carrying the jasmine
The clouds look like a dove
I stopped strangling what I love
Good god it took so long
I'm watering the garden
I never felt so soft
I don't wanna live in Picasso's blue anymore
Rumi gets me higher than I should
I quit rippin' out my stitches
Everything is looking good

I don't wanna live in
Picasso's blue anymore
Atwood Magazine is proud to be premiering "Picasso Blue," the focus track and final single off Alicia Blue's new EP, Inner Child Work, Pt. 2, out March 17, 2023 via Magnetic Moon. The second half of her two-EP Inner Child Work project (Inner Child Work, Pt. 1 was released in July 2022) sees the Los Angeles native, one of Atwood's 2021 Artists to Watch, continuing to embrace the introspective and visceral tone she established last year. Collaborating once again with former Cage the Elephant guitarist Lincoln Parish on production, Blue delves unapologetically deep into herself, turning over the metaphorical stones in her life on a record that aches with intimate emotion and a soul-stirring blend of indie folk and indie rock sound.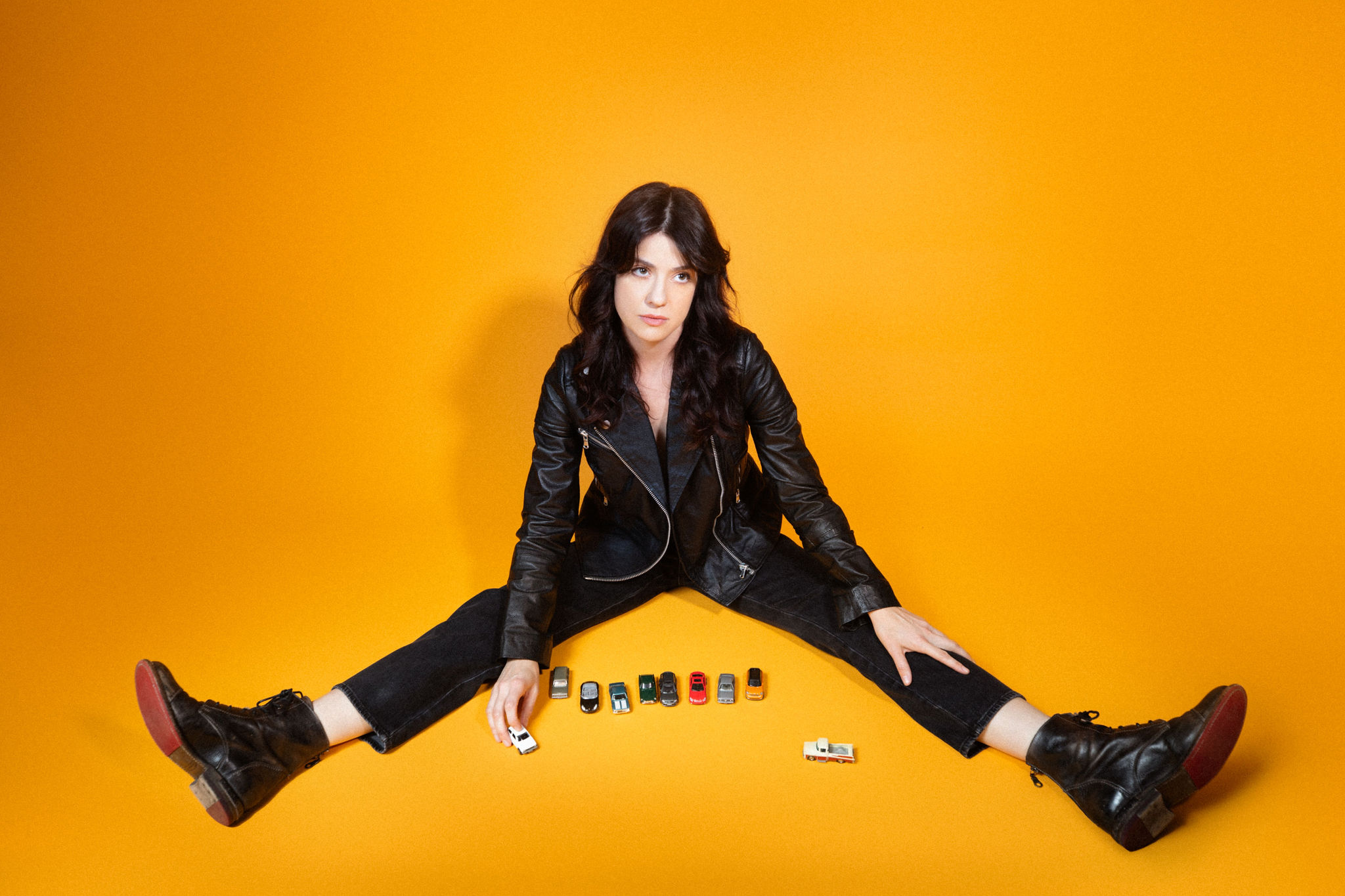 "This EP and my existence as an artist come from a need to connect and develop relationships — yet simultaneously I've always felt like this lone candle in a dark room," Blue explains. "My artistry and the EP have this wildness to them. But I can also feel this softening happening. Each song on Inner Child Work Part 2 is really just about the difficulty of navigating this life and not having all the proper tools to live it in the most successful way, and by successful, I mean the most healthy way. I like to think that getting this all out helps me in some way."
With the addition of these five new tracks, the Inner Child Work effort now spans eleven hauntingly beautiful and radiantly raw songs that showcase Blue's talents as an honest and expressive songwriter, all while lighting a fire deep inside listeners' hearts. For her, these two EPs are the result of a tremendous amount of soul-searching and self-discovery.
"Years of unobserved personal history was the fuel for writing these EPs," she laughs. "A flashlight to the bottom of the iceberg which most of us forget is there. I had been traveling to Nashville in the pandemic for writing sessions and I found a great collaborator in Lincoln Parish, who I wrote a lot of the songs with. It was a natural fit with his rock background and the intimacy of my lyrics to bring him on as producer."
"My vision was intimacy, lyric is king, and the music follows," she tells Atwood Magazine. "I think those are some pretty straightforward containers, and so the music actually has a lot of room to do many different things. Like, it's not a rock song, but it's not a pop song, but not a folk song, not exactly Americana, it's just sounds that match the reality of the lyrics with uncompromising devotion. The through line is the spirit you are left with from each track, there's a similar spirit. It's music you have to listen to, and if you do, there will be some kind of warm familiar hit of energy in every track. I'm told it's my voice a lot of the time, or lyrics, but in the end it doesn't matter. As long as it feels fucking good!"
"I think it reintroduces me as more full bodied and integrated, sonically and conceptually. Life isn't just fun or gritty or intimate or soft or rock and roll or folk. It's all of it. The record has all of it in the production and in the lyrics.
There's a lover, a sister buried beneath
There's a whisper of something
No one can see
There's a hunter, a chaser what does it mean
That I am all of these things, I am all of these things
---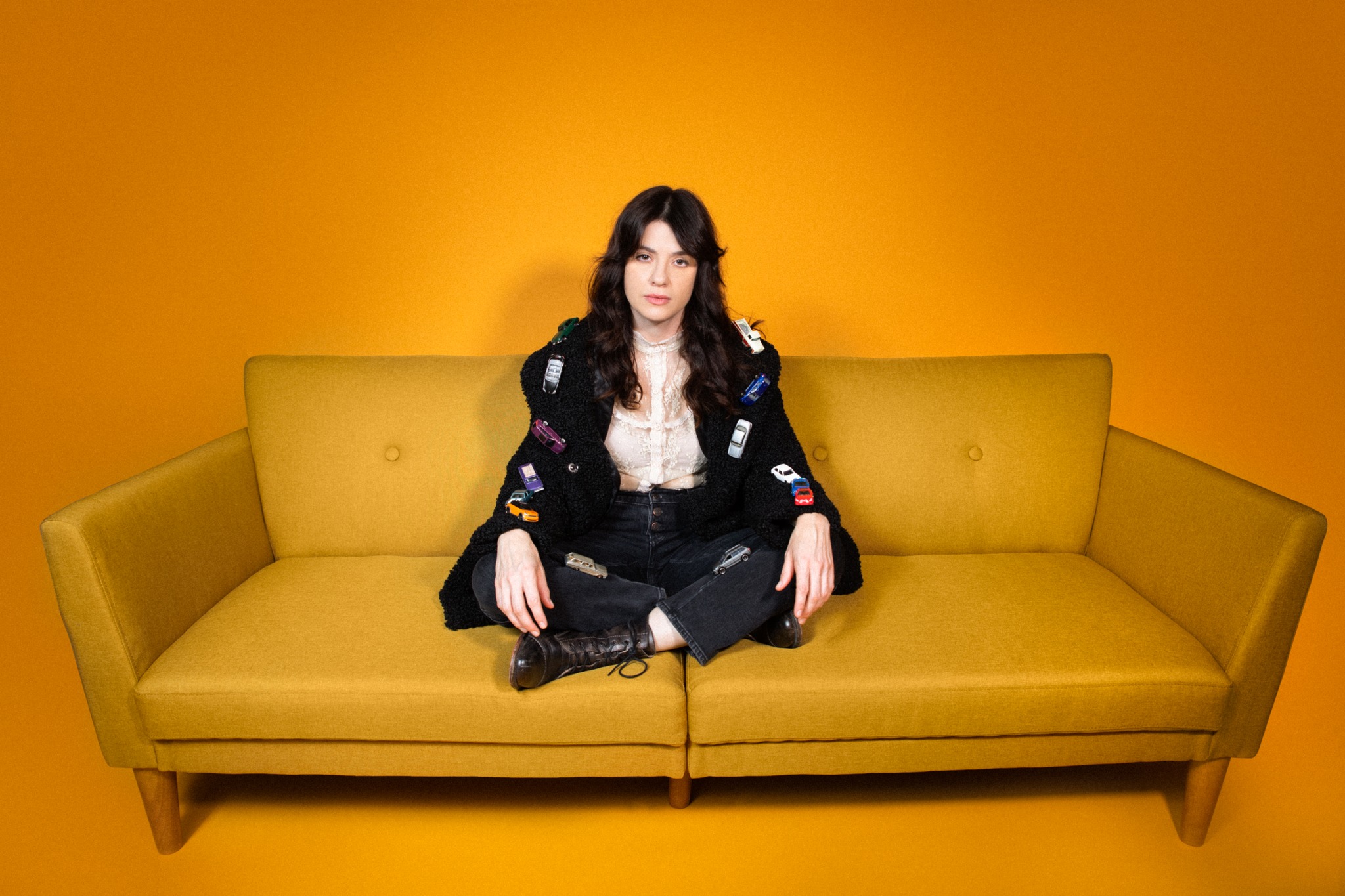 Blue describes Inner Child Work as a "friendly, disrupting, and healing" experience.
"So much of the narrative on these songs came from a compassionate place towards a person who had sorta been getting kicked in the ass by life. Mistreating myself, allowing others to do the same, so I could feel seen. I once had a "manager" who took me to a strip club so I could learn how to "turn it on." I'm sure exotic dancers could teach me a lot about performing, but there was definitely something creepy af about it, I'm a fucking folk singer, and so things like that, no boundaries, lots of innocence, and lots of distortion on both sides. Why would he do that, why would I allow that right? So a lot of existing without information, without things like therapy and mental health education, companionship. Of course, it's our inner kid that is muted in all this, but silently screaming for our attention all at once, looking for a friend."
Inner Child Work, Pt. 1 spawned a slew of up-close and personal songs such as "Dog Days in LA," "DTMTS (Don't Tell Me To Smile)," and "Saline Waters," the latter of which contains one of Blue's favorite lyrics on the entire project: "Listening to Circle Game for a year, the friendliest version of bad news you'll hear." Similarly, Part 2 is full of highlights and little magic moments of intimacy and introspection, including the sweetly sun-soaked "Best Hands" and "Young," featuring singer/songwriter John Paul White of Grammy Award-winning duo, The Civil Wars.
Blue cites that collaboration as her favorite out of these eleven tracks. "The recording process of that song was pretty out of this world – something I'd never really felt in the studio, to that degree," she recalls. "The organ that comes in kinda happened as a random afterthought. When it dropped in, it sort of rocked the room. The song was off the cuff in a lot of ways, and I think John Paul White and I had been so anchored in the melody and lyrics that it didn't leave a ton of room to go in a million directions. Which was good. The song was so intense and emotional that I think we did 2 takes and we were all sorta wiped (in a good way), but we had pretty much got it. Other than any overdubs later." Two artistic colors – one Blue, the other White – coalesce in this heartrending confessional:
everybody tells you don't grow old
I'm so tired of feeling young and all alone goodbye green
I'm coming for the crazy scenes
My baby's got wings
The child inside of me is waking up
She quit drinking all the milk from the same old cup
Thought I was coming to the dark side
But my baby's feeling fine
I don't wanna live forever young
Even if they tell me to
Time flies when you're having fun
Change is coming
I don't wanna stay young
– "Young," Alicia Blue ft. John Paul White
---
Inner Child Work, Pt. 2 was preceded by the singles "Young," "Best Hands," and "I Want It Faster," all three of which soar with Blue's natural charisma, heart-on-sleeve charm, and her moving emotional depth. "Blue has always had a knack for shedding light on the human experience, illuminating the darkest moments with her clever prose," Atwood writer Sophie Severs wrote in a review of "I Want It Faster" just last month, going on to praise the song's rock-oriented soundscape and Blue's depiction of the pressures bearing down on her – and how she turns these pressures into her own motivations.
A churning, sonically and emotionally charged indie rock upheaval the EP's focus track "Picasso Blue" is another easy standout. "I remember when you said it was ok to feel it when I was 17," she sings, "Sayin' you don't have to fake it, I'm messin' up my makeup, smiling at the breakdown of a homecoming queen."
"Picasso's 'blue period' was full of a distinct filter that colored everything he painted," Blue explains. "I'd been living with a filter that felt eerily as though I was part of that, part of what Picasso was saying during this period…a little too cool, with sadness throughout, and a frustration that I couldn't see it another way. 'Picasso Blue' is a song about changing that pattern, or at least admitting that it needed to happen. Sometimes just admitting it is half the battle. Change is around the corner. And freedom too. This was the first song I wrote with Lincoln Parish, and the first lyrics he'd ever heard from me. Interesting that it panned out to be the last single released for Inner Child Work. Feels full circle to me."
---
Ultimately, Inner Child Work was meant to be experienced together as one special, singular entity – which is why we've presented both EPs together here, as one collective piece.
Alicia Blue has gone above and beyond in pouring her heart out in song, wringing her soul for all to see, hear, and feel what she feels. A gentle giant of raw emotion aching with inner turbulence and tenderness, Inner Child Work is truly a cathartic triumph through and through.
"It would be rad if listeners took away some sort of warmth," Blue shares, looking back on the project she's been slowly teasing out for well over a year now. "Some kind of sonic companion. That's what it is for me. A friend for any part of you that's taboo, unpopular, and late to the party."
Experience the full record via our below stream, and peek inside Alicia Blue's Inner Child Work with Atwood Magazine as she goes track-by-track through the music and lyrics of her sophomore album!
— —
Stream: 'Inner Child Work' – Alicia Blue
:: Inside Inner Child Work ::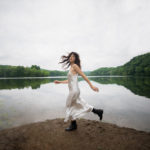 — —
DTMTS (Don't Tell Me To Smile)
I think Bre Kennedy and I wrote this in 25 minutes. She walked in, we had never met and I asked her if anyone had ever written a song called "Don't Tell Me To Smile." So we did.
PICASSO BLUE
I love this song. It's the first one we wrote for Inner Child Work. It started out as this folk poem where the chorus was the verse, mostly just words on paper with no music, and Lincoln, my producer, caught it immediately and was like "What if you switched the verse for the chorus?" I top-lined over the music you pretty hear now, and that was it. We joke that it has some of U2's the Edge vibes, thanks to Ben who played guitar on my record.
DOG DAYS IN LA
This was the last song we wrote for the album and it lines up with exactly where I was at in my life; finishing a record in Nashville, had been there a month, and gained some huge zoomed-out POV of my life in Los Angeles. The song is so tender and sad and still funny. I always feel good when I listen to it, there's something sunny about it.
SALINE WATERS
I had three people I was incredibly close to pass away in the span of a little over a year. The pandemic had just hit its half way point and it was New Year's Day at the Salton Sea in California…a dead sea out in the desert. The immersion I had with death at that time was vast and at the forefront of my life. And then here we were at a dead sea, where the salt kills anything that might have life. It hit a certain point of familiarity for me. I found a friendliness in the nothingness. In absence. Nature mirroring reality. That's where "Saline Waters" came from.
DIRTY HIPPIE
Man, I really held on to some old shit and it finally came out in this one. Haha! When I was 16 I worked at a skate shop with a bunch of boys and they called me "dirty hippie." I had no idea at the time that it was pretty derogatory. I remember my manager telling me I'd never find a partner who could be male and sensitive at once. That it didn't exist. That was interesting to me. He was sure of it. Like it was alien or something. There weren't many artists where I grew up, so anything other than the norm there was pretty much considered a freak.
BELIEVER
Lincoln had the track and riff already demoed before I walked in and I took it home and top lined over it. I love this one. His guitar riff is so hypnotic. There's a humility and tenderness in the lyrics, and the contradictions of being a human all in one.
I WANT IT FASTER
This was the first song I wrote with Lera Lynn. She's a badass and one of the most prolific melodic phrasing songwriters I've worked with. It turned into this fun fast rocker when we recorded it in the studio. That honestly is the best fucking feeling when I get to play it live with my band.
YOUNG (FEAT. JOHN PAUL WHITE)
Probably one of my favorite tracks on the record. I had never met JPW until we wrote "Young." I started the session by telling him how my whole life, no matter how old I became, I still felt like the youngest person in the room. He said, "That's funny because my whole life I've felt like the oldest person in the room." We laughed for a bit and he suggested spinning around society's narrative of staying young at all costs. It made me think of Dylan's "Forever Young," to turn it on its head, which is what we did. "I don't wanna stay young," like, fuck that, fuck staying small and unconscious to fit in. I want to evolve and grow, do my time, and get the fuck outta here when the time is right.
FINE
This was the 2nd song I wrote with Lera Lynn. You can look up a black leopard named "Spirit" on YouTube. It's about him. He was abused and then misunderstood by his rescuers. They couldn't understand why he didn't want to play with the other cats. It's a great story and an allegory for many things about our lives.
BEST HANDS
Another favorite of mine on this record. I don't think anyone saw this song coming. It was kind of a sleeper, even after we recorded it. I had a small tour this past spring en route to SXSW and every night we played "Best Hands" somebody in the audience would ask us the name of the song. It's something in the dynamic between the verse and chorus. Something in the lyrics. It's a little bigger than I intended and I'm still trying to figure that out. It kind of echoes a Courtney Love sentiment of "I want to be the girl with the most cake" sort of thing. Some self awareness came from writing this one. Shadow stuff.
— —
— — — —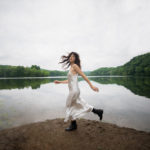 © Tammie Valer
:: Stream Alicia Blue ::
---