Using solitude as a tool to turn down the volume on distraction and up on inspiration, Ásgeir's new album 'Bury the Moon' will bring you to the next level of self acceptance.
Stream: 'Bury the Moon' – Ásgeir
---
Far off the beaten path in Iceland's countryside, singer/songwriter Ásgeir secluded himself in order to turn down the volume of distraction and up on the music inside his own heart. Nestled away from the to and fro of Reykjavík's bustle is where Ásgeir composed most of his latest album Bury the Moon and its Icelandic counterpart, Sátt.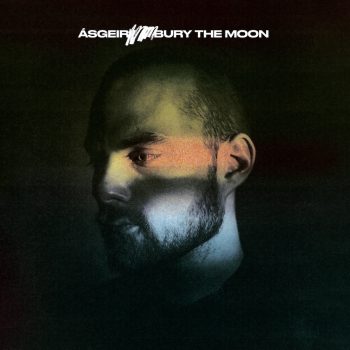 It was there, through his layered routine of quiet countryside jogs and long stretches of writing time that Ásgeir came to terms with his musical inspirations and then some. According to his press release, it was "in accepting his own imperfections [that] Ásgeir may well have produced his most remarkable work yet."
It's easy to hear the magical Icelandic landscape, sincere reflections on life, love and loss and mostly peaceful isolation that inspired Bury the Moon.
Atwood Magazine was fortunate to catch Ásgeir for an interview amidst his busy schedule. Read on to find out how this extremely talented artist has taken cues from his lifetime of throwing the javelin, composing songs in two languages simultaneously (with help from American songwriter and Reykjavik resident John Grant) and learning to enjoy performing, through a tendency toward shyness.
Bury the Moon is out now on One Little Indian Records.
The most important thing is for it to mean the same thing and feel authentic at the same time, getting it to feel like it's not a translation.
A mellow dew come morning will shine
and the sun wakens the meadow
gives us moments of delight
makes a cruel world seem alright
A graceful day the crowds they heave and flow
you can hear the engines running
the world is changing rapidly
into much uncertainty
When darkness falls we venture out into the night
and realize our dreams and shed our human plight
— —
A CONVERSATION WITH ÁSGEIR
Atwood Magazine: Bury the Moon fills me with a very complex emotion. It's more than one feeling at a time. All at once it's a mixture of reminiscence, wonder, heartache, clarity, and so many others. What is the emotion that drives you to create such a beautifully unique tapestry of songs?
Ásgeir: The songs were written in quite a long time span so I was feeling all kinds of different ways when they were written. I've always had this need to write songs and the reasons for it vary. Sometimes it's just for the fun of it because it's the thing that I love to do and sometimes other things can motivate me like love or a heartbreak or loss. And many times I get inspired and motivated by other musicians and artists.
As in your previous releases In the Silence (2013), Afterglow (2017) and with your most recent release, Bury the Moon (2020), you handle the balance between electronic effects and organic sounds so beautifully. I know you and Julius (Robertsson) started with just two guitars and occasionally a piano, how did you learn to incorporate effects with such masterful restraint?
Ásgeir: Thanks for the compliment. I've always loved the recording process and all the endless possibilities that it brings. Up until I recorded my first album I only had an acoustic guitar and sometimes access to play a piano but when I started working in the studio was the first time I used synthesizers, drum machines, effects and all the cool outboard stuff that was in the studio and I became very inspired by those instruments and wrote a few of the songs of the first album on an old synthesizer called Korg Delta. I guess I sort of found my sound like that and have always incorporated electronics in my music since then.
I've always had this need to write songs, and the reasons for it vary. Sometimes it's just for the fun of it because it's the thing that I love to do, and sometimes other things can motivate me – like love, or a heartbreak or loss.
Do you always write your lyrics down in Icelandic first?
Ásgeir: The lyrics are almost always written after the song has been written and usually the Icelandic lyrics come first. I've worked closely with my father who is a poet and my friend Julius on lyrics and at least my father only writes in icelandic. When I write on my own I usually tend to write in English for some reason, something I started doing when I was very young.
Many times, I've noticed that the way a language sounds through pronunciation and intonation creates a different personality in its speaker, how does translating your music from Icelandic to English change the way your music feels?
Ásgeir: It usually changes quite a lot. Sometimes I get used to the songs in Icelandic and then it takes some time to accept the English versions. The meaning is a bit different at times and the flow changes a lot as well, but I think I've just gotten used to doing this by now and I've become more comfortable with it. Some of the songs for me sound more real and authentic in Icelandic, especially from the first album, but I try to not release anything unless I'm just as happy with both versions.
Does reworking songs in another language give you a deeper relationship with it's layers? Does it ever change the message entirely?
Ásgeir: There are a few songs where the translation is about something completely different than the original lyrics, and when I think about those songs in Icelandic I get a different feeling than when I think about the English versions. I think in some cases it can give these songs even more depth in my mind.
Do you feel that there are more than just words that need to be translated? Are there cultural norms Iceland that wouldn't translate to an English speaking audience?
Ásgeir: I think the lyrics usually tend not to involve cultural norms that are uniquely icelandic. That has at least never been a hurdle in the translation process. The most important thing is for it to mean the same thing and feel authentic at the same time, getting it to feel like it's not a translation.
How different is your poetry than your father's (Einar Georg Einarsson)?
Ásgeir: Very different, I don't really like to call what I do poetry, it's just a way for me to put words in my melodies and express myself through. My father has been honing his craft for like 50-60 years and usually he writes within the boundaries of some poetry rules, different forms of rhymes and rhythm. I just write something down that feels like it belongs with my melodies, usually the first thing that comes to mind and then I can spend a lot of time finishing the ideas.
The rhythm and texture of each song on Bury the Moon is so unique. You create a soundscape filled with stories told by bluesy riffs, folkish strums, and dancing undercurrents. Where do you find inspiration? Are all of your muses musical?
Ásgeir: I think I find most of my inspiration in music, people or instruments. I get inspired easily when I listen to something that I really like, especially if I haven't heard it before. I get inspired when I work or talk to people, especially other musicians and seeing their methods of working and thinking in the writing or recording process and I sometimes get inspired when I play a new instrument, for example if I get used to playing the same acoustic guitar for a long time, I don't find as much inspiration from playing it after a while, but if I pick up a guitar that I have never played on before it tends to spark some inspiration and excitement. But it can also come from seeing a concert or watching films.
Has being a javelin thrower affected the way you set goals in your life?
Ásgeir: I would think so in some way. From that I probably take some work ethic, and I know it's good to set yourself goals, short term or long term to motivate and help with staying focused on the right things.
Finally, after you have recorded an album, are the songs cemented in place or do they continue to change over time?
Ásgeir: It took a lot of time for me to be comfortable on stage playing. I never used to sing in front of people until my first album was released. Just in the last 2-3 years I've become much more comfortable with it and it's actually something that I like a lot doing now. With feeling better on stage comes being able to play around with the songs more and change them a little from show to show. I also feel like they have to evolve a little for them to be fun to play over and over. But most of them I would say stay pretty close to the original recorded versions.
Thank you so much for spending some time with me to help iron out my inquiring mind. I'm fascinated by your music and it's layered vulnerability and strength. I imagine that this beautifully complex balance is what your soul sounds like.
— —
— — — —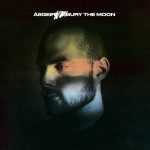 ? © Ásgeir
Bury the Moon
an album by Ásgeir
---