A surreal sonic oasis, Catalina's dazzling "Ceremony" invites us to lose ourselves in our very own dramatic depths.
— —
There's a certain kind of song that will get listeners more lost than found: Music that will throw you into the farthest, nether reaches of your mind and leave you there to dwell in your own solitary thoughts. A surreal sonic oasis, Catalina's new single "Ceremony" invites us to lose ourselves in our very own dramatic depths.
With you in mind
That's all I needed
Before I hit the deck
Before I hit back
Listen: "Ceremony" – Catalina
[soundcloud url="https://api.soundcloud.com/tracks/414085986?secret_token=s-66kp1″ params="color=ff5500&auto_play=true&hide_related=false&show_comments=true&show_user=true&show_reposts=false" width="100%" height="166″ iframe="true" /]
---
Atwood Magazine is proud to be premiering "Ceremony," the third and by far most intriguing release from NY/LA duo Catalina. Consisting of Jakob Shaw and Eric Poretsky, Catalina describe themselves as an indie rock band, but they are so much more than what those words say: Heavy atmospheres and electronic manipulation help create a unique and mesmerizing soundscape that invites contemplation, as well as surrender.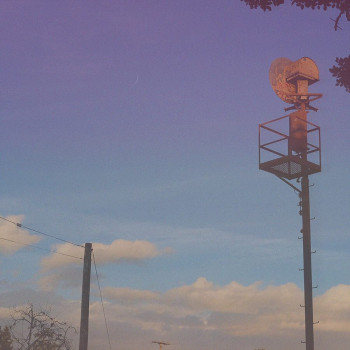 A slow and hypnotic procession of synth hits dazzle the ears as this "Ceremony" starts. Catalina's sweet vocals arrive like a weathered whisper, an intimate exhale of long-held tension:
There's always something
Further down
Before the shine
Before the burn out

An unconventional song, "Ceremony" pauses after the above lyrics before sonically unraveling before our very eyes. Backwards masking creates a haunting, otherworldly expanse that we can easily sink ourselves into; Catalina succeed at creating a sort of sonic black hole that radiates its own disruptive strength before pulling us under.
"'Ceremony' was one of the first songs we ever wrote together," the duo tells Atwood Magazine. "It was a dark, hot summer night in LA and we were running on very little sleep. We started messing around with some harmonies, played with some disturbing guitar tones and before we knew it, we had a song coming together. Lyrically, the real force of the song all lies in the lyric there's always something further down." Catalina's ethereal tapestries are organic, the result of untethered exploration and a do-first, think-later mentality that may not be advisable in most lines of work, but is the perfect source for creativity in music.
Currently working toward a debut album, Catalina are certainly an artist to look out for in the coming months; their early work promises more unique and interesting sounds to come. Stream "Ceremony" exclusively on Atwood Magazine!
— — — —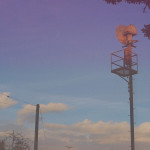 ? © Josh Szndock
:: Stream Catalina ::