St. Paul & The Broken Bones' Paul Janeway dives into the band's beautifully intimate fifth album 'Angels in Science Fiction,' a raw and soul-stirring record reflecting on life's second coming-of-age: The ascent into parenthood.
Stream: "Sea Star" – St. Paul & The Broken Bones
---
I hope you get your mother's eyes, red clay cracked by the stream. Stars were just dead planets, 'til you gave them life,,,
There's a warmth and a weight to St. Paul & the Broken Bones' fifth album that instantly sets it apart from anything and everything they've ever made.
Conceived in the chaos of 2020 and finally brought into the world three long years (and one LP) later, Angels in Science Fiction finds the Birmingham, Alabama soul band in a state of introspection, diving deep into the world around them and the one within them with clear eyes and a fresh perspective. It's an album of fatherhood and family; of unadulterated human connection; of intimate moments and big life questions; of birth, death, and everything in-between. A smoldering soul-soaked seduction, Angels in Science Fiction aches with raw emotion as St. Paul & the Broken Bones reckon their way through life's second coming-of-age: The transition into parenthood.
I hope you get your mother's hair
Tangled in sea breeze, bride of the wind
Shadows were my company 'til you brought the light
I hope daddy never dies
Know it comes someday, hope it's not soon
Trees were justalumber until we built a home
Built a home
Angels singing…
Stars were just dead planets
until you gave them life…
I hope you get your mother's eyes
Released April 21, 2023 via ATO Records, Angels in Science Fiction is as cathartic as it is captivating. St. Paul & The Broken Bones' fifth album arrives just fifteen months after their critically acclaimed The Alien Coast heralded their "post-pandemic" return with a blend of dark, heated psychedelia, experimental R&B, and brooding funk. Both records were made within six months of each other, but in truth, they couldn't be more different from one another – and that's not just because angels and aliens don't get along (do they?).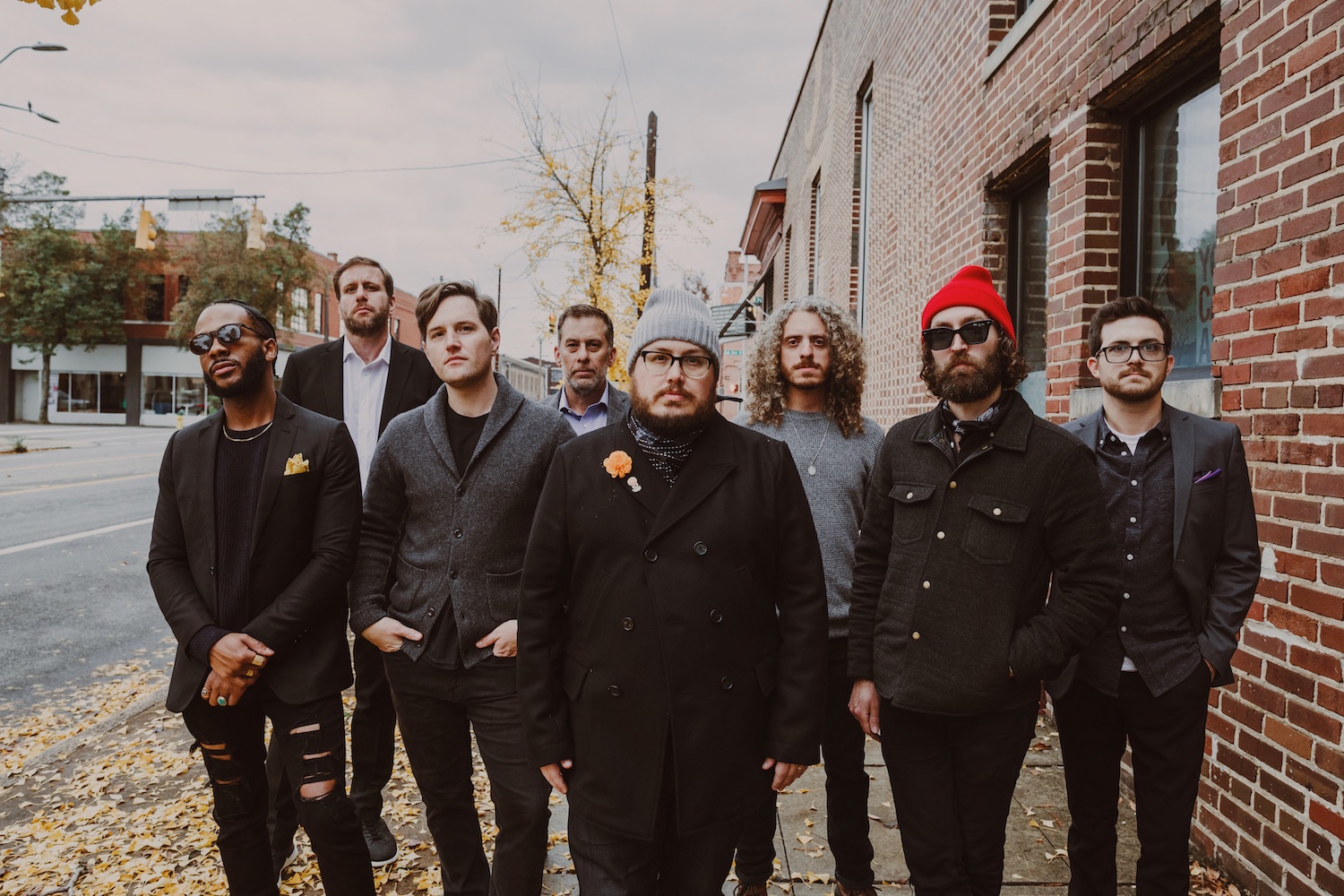 Whereas The Alien Coast was an artistic exercise in which the band pushed themselves to their creative limits, Angels in Science Fiction is a special kind of spiritual inner awakening – one written over just a few weeks' time, after Paul Janeway learned that his wife was pregnant with their now three-year-old daughter, Marigold.
"A few people told me it would be a good idea to write letters to my yet-to-be-born daughter before she arrived into the world," Janeway tells Atwood Magazine – and so he did: Angels in Science Fiction can best be appreciated as a series of letters to his then-unborn daughter. Its themes of faith, nature vs nurture, anxiety and beauty, and more find Janeway attempting to shine a light in the world's darkness, and while the ultimate intention may be for these songs to be passed down to his kin, one can't help see them as a series of letters to himself as well – each a diary entry, charting his own ascent into parenthood and figuring out, in real time, what it means for him to be a father.
The record itself was written between April and September of 2020, in the depths of the COVID-19 pandemic. "With all that was going on in the world with the pandemic and all the unrest and becoming a dad, all of those things, it just felt scary and all sorts of things," Janeway notes, recalling "all the clichés a parent goes through," which he says he experienced with a heightened craziness.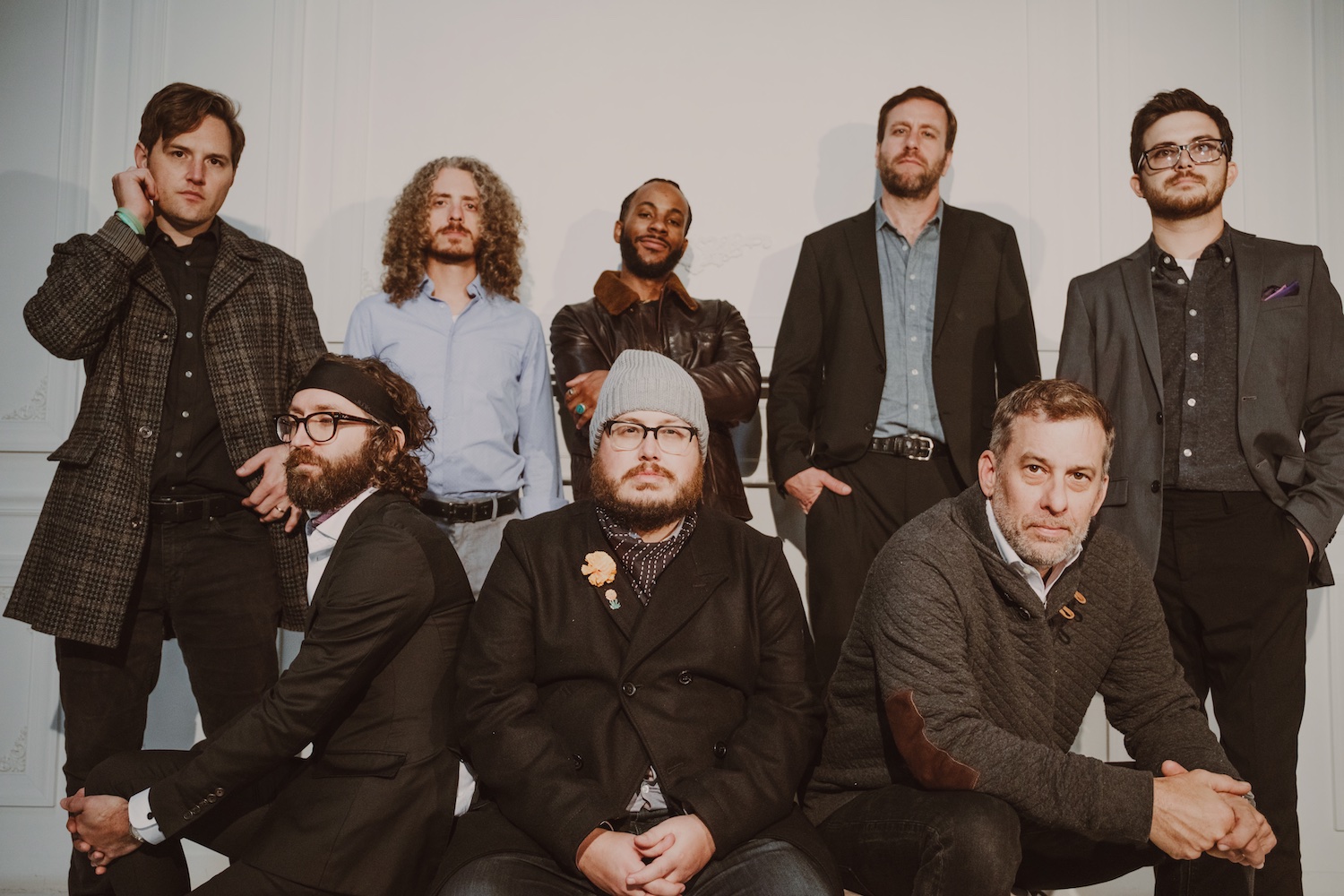 And yet, despite the ever-present tumult and turbulence of that time, St. Paul & The Broken Bones leaned inward and created a hushed, heartfelt record that feels more like the buoy or the beacon than the actual storm. Its songs can feel restless or aching, to be sure, but ultimately they're there to soothe and comfort, and they do just that over the course of forty minutes. When it became safe to do so, Janeway reunited with his seven bandmates Jesse Phillips (bass), Browan Lollar (guitar), Kevin Leon (drums), Al Gamble (keyboards), Allen Branstetter (trumpet), Chad Fisher (trombone), and Amari Ansari (saxophone), and together the band recorded their new album with producer Matt Ross-Spang (Jason Isbell, John Prine, Elvis Presley) at Sam Phillips Recording Studio in Memphis, Tennessee.
"It's funny, the vision didn't really ever change," Janeway shares. "We had been contemplating a more subdued record for a while, and we just never pulled the trigger on it or it never felt right. With this, it all felt right. This was going to be a more tender record; it's the closest thing I see us doing to a folk record, interesting enough; that's about as close as this band will probably ever get. And so that was the vibe, minimalist kind of ideas, and that's really hard to do in a band of eight people. But the way it was recorded, because we recorded it in Memphis in September 2020, we had to go in two at a time, so the record was kind of written that way."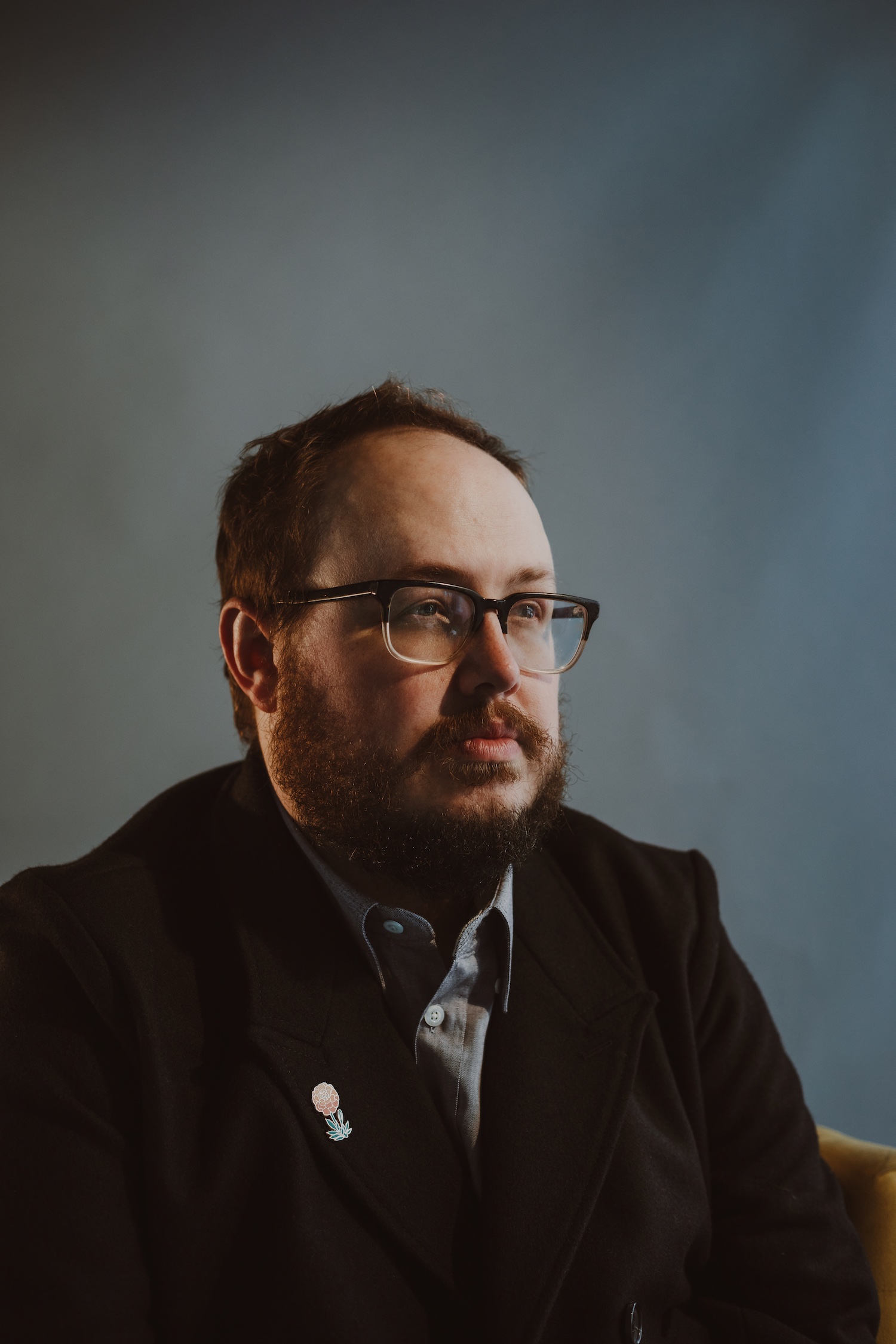 For Janeway, Angels in Science Fiction represents the end of an era for the band.
"I feel like we have accomplished, musically, everything we have wanted to accomplish from a technique and showing our audience what we can do standpoint," he says. "So we've had this discussion, and we have to reassess what this is after this record is released. It feels very much like the end of an era because The Alien Coast explored so many interesting things, and then this one explored a lot of other things."
The new album takes its title from the song of the same name, a beautiful heart-on-sleeve ballad that opens with the line, "I don't know if God is real, but then I see Him in your eyes. I don't think I hear his voice, but then I hear your little cry. Angels seem like fiction, but now I'm not so sure. Red words seem so simple, but now they make it difficult. Every prayer goes to you."
"What's strange to me about this song is that I am talking about my daughter, and this was written before she was born. Holding her in the hospital and praying for the first time in the years that I've prayed. It is just so prophetic, in a weird way. I think that "Angels in Science Fiction" brings the spiritual into the fantasy," Janeway explains. For him, Birmingham often feels like a crossroads of faith and science fiction.
"We have the connection here in Birmingham with Sun Ra and in Huntsville, the Space and Rocket Center," he says. "It's funny, someone asked us one time like, why do you have this fascination with outer space? I was like, well, we've been around it our whole life! It was just around Alabama all the time, which people don't usually equate, but I always tell people, Huntsville's county has the most PhDs per square mile out of any place in the United States because there's a bunch of rocket scientists."
"And we've always been fascinated with the science fiction part of it, and then the angels part, obviously it's in the upbringing, believing in some sort of higher power or deity," he adds. "And so I think that with the title, it just it made sense in a way… I mean, 'cause the song itself talks about reading the Bible, really it is like a sci-fi novel sometimes when you think about some of the stuff about rising to heaven and drinking blood and all of those kinds of things. And so it's a really interesting concept to me. I just thought of it as a melding of the two worlds. Initially it was called 'Angels and Science Fiction,' and after much debate over 'and' or 'in', we went with 'in.'"
I don't think my sins are gone, but then you are given to me
I can feel the Holy Ghost, but then I feel your breath on my skin
Angles are science fiction, but now I'm not so sure
Old words seem too simple, but now they make it difficult
Every prayer goes to you
---
St. Paul & The Broken Bones immediately set the scene with album opener "Chelsea," a warm, enchanting entrance welcoming us (and Janeway's daughter) into the world. Over sparse, glistening instrumentation, Janeway bears his soul, rising high and diving low as he declares, "I hope you get your mother's eyes. Red clay cracked by the stream. Stars were just dead planets, 'til you gave them life…" And with that two lives are born.
The band previewed their new album with four singles, each of which captures the spirit and the sound of the record as a whole. Janeway admits the immersive, vibrant "Sea Star" was a label choice for lead single. "I really wanted the first song anyone ever heard to be 'Lonely Love Song,'" he laughs, "It ended up being the second song, so it worked out."
The good people at ATO Records instantly took a liking to "Sea Star," and it's easy to see why: It's a catchy and cathartic eruption of fiery psych-infused soul – one that feels at once epic and incredibly intimate. "It's almost got a pop structure to it," Janeway observes. "It's got a really big chorus, but it's real, real sparse in the verses… It makes references to the coast. It makes references to the former governor of Alabama, who was having an affair in his Gulf Shores mansion. It's got this element of industry. There's a lot of nature versus nurture on this record, obviously, because you're about to raise a child, and there's elements of that in this song."
"I hope that [the song's] moral is one that I teach my child: 'Try your best to make a difference, starting with the people that are around you.' My daughter is a strong tide that has pulled me back in. Having a child can give people a feeling of redemption, and a renewed sense of purpose—especially when they're feeling lost and empty. That theme found its way into 'Sea Star.'"
Look out there, that's where oil comes from
Deep in the ocean's groove
It used to be greener, glorious trees grew here
Now it's just condos and land
I am a starfish washed upon the shore
Stuck in the sun's bloom just waiting to die
You are the strong tide pulling me back into sea
Now I can't wait to live again
If you die in a war make sure it is worth it
Put your hand in the sand on the coast of Alabama
If you die in a war make sure it is worth it
Put your hand in the sand on the coast of Alabama
---
The acoustic ballad "Lonely Love Song" is one of Janeway's personal favorite songs of St. Paul's entire discography.
"My wife gives me a hard time about writing love songs 'cause I can't do it," he explains. "I'm just incapable – almost. And even this one has death in it, but it was the closest I've gotten to doing a love song; I just like the simplicity of it. My favorite songwriters are those who can speak to the academic and those who can speak to the entirely uneducated. That's great songwriting to me – not that I feel like we accomplished that with those songs, but it can accomplish that."
"I love those songs that way, but 'Lonely Love Song' especially is the closest I ever got. And it's three parts and it talks about denial, and then fear, and then acceptance, and it goes through that. It was initially called 'Quarantine Love Song,' then everyone was like, don't talk about COVID, and so we called it 'Lonely Love Song.' I get that it's not the big single that's gonna skyrocket up the charts, but to me it's a really beautiful and simple song, and I thought a lot of people would be able to relate to it."
Death is what scares me
Missing all that love that I give you
I spend most my nights running from the fear
I just might die
Boring love and now a boring home
Boring bed and now a boring song
Boring yard, boring dog
I don't care as long as I am bored
With you in my arms
Death will someday take me
Hope I live a life worth taking
Bored with you makes me right
I wish we could be bored all the time
---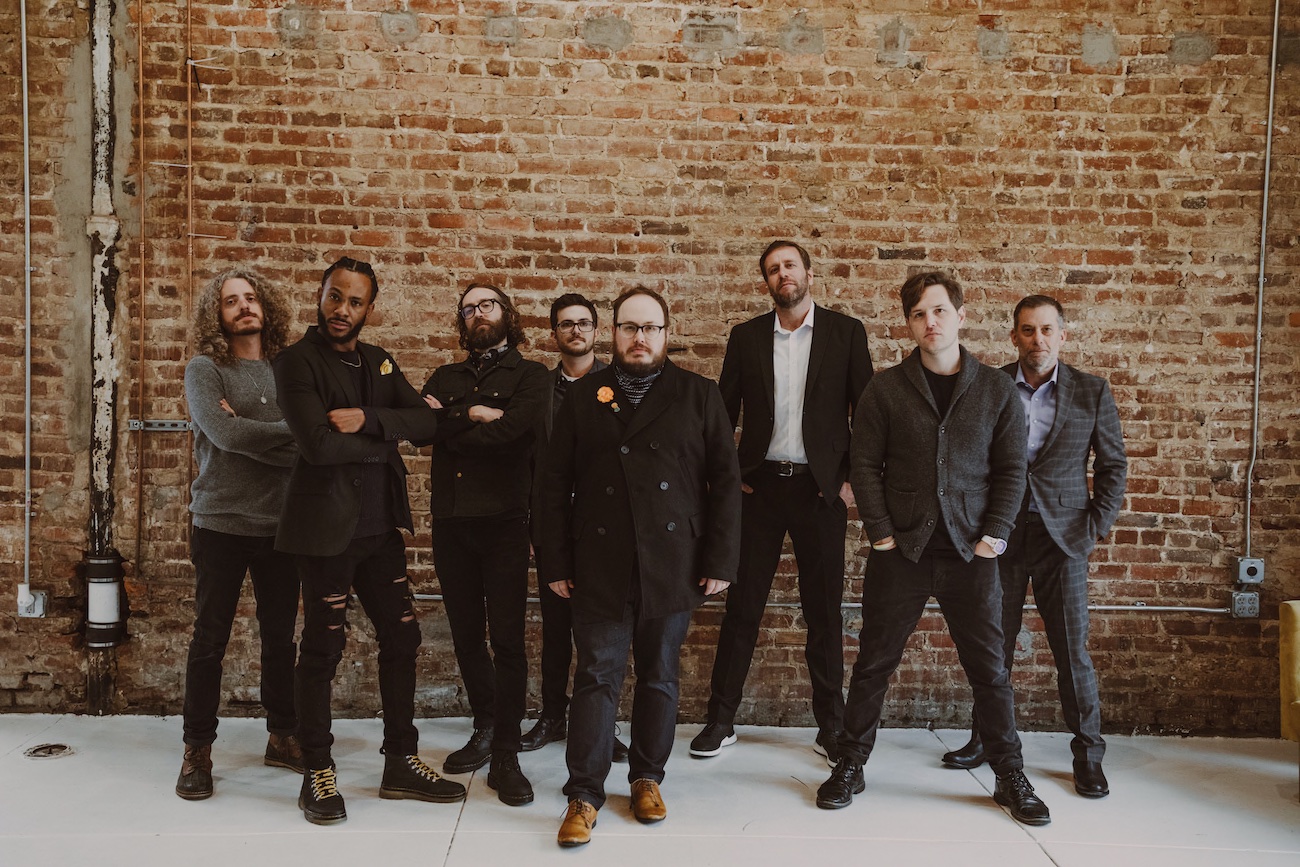 Dwelling in the depths of birth, death, and all the in-between, Angels in Science Fiction is a feverish haze half-way between dreams and reality.
At the heart of this smokey, smoldering album is the band's own raw, unabridged humanity. St. Paul & The Broken Bones consider this to be their most moving and comprehensive work to date, and from a listener's perspective, we would have to agree.
"This one is a special record for me," Janeway shares. "I would've written this record had I been working at the shoe store or any other thing. This record would've happened because I had to get it out of me. I would've written it no matter what, because it was something that had to come out because it was a moment that had to be captured. I hope that listeners have a genuine moment with it; I hope it draws emotions out of them, whether it be tears of joy or something else… One of the most beautiful things people tell me sometimes is, 'Oh, my first dance at my wedding was to this song' or 'I had a good cry to this song.'  The fact of being in anybody's life story like that, just a small piece to me is one of the most beautiful things you can have as a musician. I feel like some of these songs and this record will have those moments with somebody. Maybe they see it live and maybe they have an experience with it, listening to it on vinyl or whatever. Just having a genuine experience with music though, I hope that's what happens."
Heartfelt, beautiful, and soothing, Angels in Science Fiction closes the first decade of St. Paul & The Broken Bones' journey on an infinite, intimate high. Experience the full record via our below stream, and peek inside St. Paul & The Broken Bones' Angels in Science Fiction with Atwood Magazine as Paul Janeway goes track-by-track through the music and lyrics of the band's fifth studio album!
— —
'Angels in Science Fiction' – St. Paul & The Broken Bones
:: Inside Angels in Science Fiction ::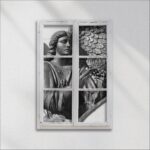 — —
Chelsea
The first track on the album "Chelsea," has the moments of, "I hope you get your mother's eyes," and then the "red clay crack by the stream." That first line is describing my wife's eyes. The title is from Chelsea, Alabama, where I grew up. A small town outside of Birmingham.
Beginning the record with this song is going back to my own beginnings. There's a feeling of 'there wasn't life until you', or a new beginning. There's also an art reference in this, a Bride of the Wind, which is a painting by Oskar Kokoschka, which is a really interesting painting.
We wanted this song to sound heavenly and big and opening. Because when it comes in, it's like, "ssss" it has a breath in it. That's how we wanted the record to start. Chelsea is the beginning, my beginnings and so is the beginning of the record. Telling my daughter Marigold that "hey, this is my start and my hope and ambition and what you mean." 
City Federal Building
 The second song, "City Federal Building," is an actual building in Birmingham, which is Marigold's hometown. It is where she was born, and where I was born. It's a pretty prominent feature in the skyline of Birmingham, so you can't really miss it. There are two folds with this. The idea of understanding "Why are we here? Are we just here to build and destroy?" That's in the song asking her, telling her. It is like I'm taking her up to the top of the building and showing her those things.
Another Idea is, "Don't let them take your Holy Ghost. Don't let them take what's precious to you. Find meaning, and don't let people take whatever that meaning is." I think there is sometimes a desire that you want your child to grow up to do what you do. I think ultimately you just want them to find happiness and some sort of meaning. There's a line in there that says "to be an entertainer, you gotta know when you take your shot." That's obviously where I lie. It's like, you want to be like me, and it's tongue in cheek.
The other little nugget in this is this crumbling skyscraper. Our second record opens with a line called Crumbling Light Post. And so it being the second record, second song, that's just a little interesting nugget in there.
Magnolia Trees
"Magnolia Trees" is the third song on the album. It's probably my favorite song that I have ever written. It was during this time I was listening to a lot of Sparkle Horse. There is a little line, I don't know if we can use this or not, but it talks about a warm bath from the sunbeams.
And that's not directly taken from a line of Sparkle Horse, but there's an interpretation. I find this song to be one of those songs that's about rebirth and the idea of feeling empty, then feeling something within. A lot of the imagery is warm. And though the song says, "I don't think this'll last but, today…"  That part is really beautiful to me. Magnolia trees are synonymous with the South and how they bloom at a certain time. There's a lot of really sweet, pretty imagery.
The song starts with sunrise and then ends with sunset. It's a juxtaposition. We were talking about a full day. Also one of my favorite lines is "The night sky riddle with dreams from a child." Meaning the idea of all the stars that we once wish upon, that Disney stuff that we're taught as kids. That's me just trying to capture a moment. Thinking about Marigold and thinking about how she was born in September, which relates to the line "birthday cake tastes better than my last birthday."
Sea Star
 So "Sea Star" comes from a story that a pastor used to tell me all the time about trying to make a difference in one person's life. The story goes that there was a man on the seashore picking up sea stars and or starfish that had washed upon the shore. There were thousands of them, and he kept picking one up and throwing it in. A  person walked by and said, "sir, you're not going to make a dent in this. It's not possible." The man continued to pick up a starfish and throw it into the ocean and picked up another one. Another man said, "you're not going to make a difference." The guy picks up the starfish and says, "well," chunks it into the ocean and says, "I just made a difference for that one."  He picked up another one and said, "It just made a difference for that one." I think about that story a lot in my own life and hope that those are morals that I teach my child. That story makes you  think about making a difference. You can only make a difference with the people that are around you and try your best.
It follows this idea that I've sat my daughter on the Gulf Coast, which is where you go to the beach, it's part of Gulf Shores, Alabama. You sit and you're looking out into the ocean. The song talks about oil rigs, because that's a big thing out there on the Gulf Coast. There are a lot of oil rigs, though I don't actually think you can see them from shore.
It's this other idea of nature over nurture. They've destroyed the coastline. You should have trees and everything, but they've put condos and sand out the wazoo.
There's the idea about the starfish washing up on the shore. That is where I am coming from with this story. This idea that my daughter is the strong tide that pulled me back in.I think it is a really beautiful sentiment. I think that is a theme that found itself throughout the song. It is feeling a bit lost and empty maybe. You have a child and you feel some sort of redemption or some sort of purpose, and I think that's definitely what the song is talking about.
There is a line about how "If you die in a war then make sure it's worth it." I think that's a key line. Someone taught me a long time ago, to find that.  If there's a cause in which to die for then that makes life worth living.
It is the idea of picking your battles. There is the idea of putting your hand on the coast of Alabama, and saying, "Don't forget where you came from and don't forget things like that." Then there's the governor's mansion. There is actually a funny story about our former Governor, Robert Bentley, and his mansion that was a love bungalow for his mistress that was happening in a somewhat similar time.
Heat Lightning
 "Heat Lightning" is one of the darker songs I've ever written. I was reading "American Pastoral" by Philip Roth during this time. In the book, one of the characters' children bombs a postal office and kills people. It's really morbid. It's really dark to think that way, but then I thought, "What if that were to happen?" And I questioned the idea of the story. A story about your child murdering somebody. Your father telling you, "Yeah, I told you, you know, it's in the blood," which comes from my past, though no one was murdered. Just a violent history. And you wonder to yourself, "Does it skip a generation?" But it's a really dark song with the myth of heat lightning. People believe that the lightning is happening because it's hot, which is often a myth in the South because when it gets really hot we have lightning. There is the imagery of death. The death smells in the rain, the smell of pavement and rain, and fresh rain on pavement. This song is a bit of a story. It's really just about your child, and being concerned about all those things.
Angels in Science Fiction
 "Angels in Science Fiction" is the title track to the album. I obviously think it's an important title, because we named the record Angels In Science Fiction. It's a nod to a song that my wife and I fell in love with and had played at our wedding, Nick Cave's "Into My Arms." It is a pretty consistent wedding song, but I'm a fan, and you get slim pickings with stuff like that, so it's my nod to that song.
There is a theme of redemption and wondering, "is there something spiritual?" What's strange to me about this song is that I am talking about my daughter, and this was written before she was born. Holding her in the hospital and praying for the first time in the years that I've prayed.
It is just so prophetic, in a weird way. It is me saying, "Hey, I could be a lost cause, but please protect my daughter and please take care of her, if anything else, if you do nothing else." I think of the King James version where all of Christ's words are in red letters. That's the reference to the red words. I think that "Angels in Science Fiction" brings the spiritual into the fantasy. That has a home in this record, and with Marigold. There are moments though, where you're questioning. The whole song is basically a juxtaposition, which is who I am as a person in a lot of ways. I like hot and then I like cold. And the song embodies these kinds of spiritual, not spiritual ideas.
Wolf in Rabbit Clothes
 Wolf in Rabbit's Clothes was written in 2020 during Covid and the pandemic. It was originally going to be called Fox in Rabbit's Clothes. But I thought that would be too heavy handed, referring to Fox and the News. I thought there needed to be something a little bit more dangerous than a fox. It needed to be a little more heavy handed, so I thought 'wolf' would work better. There is the idea of the TV in the dining room (or some sort of message in the dining room). It's tongue in cheek: a lot of people were dying, but the message was getting diluted. It's about how dangerous this all actually was and that it was affecting everyone. So there's a violence to the song. The line of the song is "put your money in the stocks of the ones who will decimate you."
I think that's pretty obvious what that's speaking to. This song is the one song that gets a little off script, I think with the record. It's a little political. For some reason it's political to say that Covid was very dangerous.  Anyway, that's the idea. This message was being told to people who are being affected by it a lot and it was destroyed. It was killing people because they would listen to Fox News or conservative things. This is the only song I think on the record that's really more product of the time. Whole hog, I guess is the best way I can say it.
South Dakota
 South Dakota is one of my favorite songs because it puts me in a particular time and place. It is also a nod to Jesse, our bass player, and co-founder of the band who is part First Nations. He would tell me these stories of field trips he would take, and there was a cliff where these tribes would make bison run off a cliff and fall to their death. I think about him, but also about South Dakota. The reason that South Dakota is referenced, as is the case with a lot of these titles, is that it's an idea of a time and place. It was like, "oh, that's where I was when either the song was thought about or the song was written."
During 2020, my wife was pregnant with Marigold and we did a trip through South Dakota and to Yellowstone. It was our covid trip. We could do Airbnbs and not see many people. It was the last road trip we probably will take for a very long time.
Even with me touring, we'd never been able to take a trip like that because we were gone for almost two weeks. We went to the Badlands and we were sitting, looking out and there were these really peaceful, beautiful moments. Knowing that Marigold was sitting there in Caroline's belly. You think to yourself "I don't know if she will find peace here, but I hope she does and I hope that she can."
These are beautiful places to find peace and a wonderful song puts me in a very certain place and time. It puts me at peace. The song's written that way, because Jesse is playing guitar on it. Jesse doesn't play guitar regularly in the band, but on this performance, he's playing guitar.
I think about him and I think about Marigold.
Oporto-Madrid Blvd
 Oporto Madrid Boulevard is an actual street in Birmingham, which I drive frequently. There is a lot of imagery, but one of the biggest themes of this song is nature over nurture, starting with the first line of the song, "Power lines running through the branches on the street, city cuts 'em down."
Nature never wins. There are a few trees in the area that the city won't cut down, but they'll cut the limbs. So the trees have grown around the power lines in very interesting fashions. I think of the idea of nature versus nurture and how the trees are going to nature. Even if you cut the limbs, they're still going to grow. They just might grow avoiding danger. This whole song is in that vein. It is saying "I'm just a tree." Meaning, I'm not moving. I'm planted and I'm not going to be swayed too much. I don't think that is necessarily a positive thing, but it's also alluding to the roots, what that means and those ideas. This song is the closest attempt that I think we would get to a Post Rain Dogs Tom Waits. It has a dirty vibe to it that we all really like. I really like the end because Amari is singing the vocals and then doing the saxophone line. He was initially just trying to come up with sax lines, so he'd sing it first and then play it and we were going to cut the vocals out, but I thought 'this works.' It's got a haunting thing to it. I really like it. I really like this song.
Lonely Love Song
 "Lonely Love Song" or "Quarantine Love Song," as I affectionately call it. This song is a "struck by lightning song," When it was first sent, Jesse had a little guitar part, and I thought "This is it." I had the lyrics done pretty quickly.
This was actually the first song written for the record. It's a nod to John Prine in that it's a simple song, but I feel like it has a lot of beauty. I think what made [Prine] so incredible was his ability to write simple lyrics that would just devastate you. That's a real skill, and what makes someone a true, phenomenal writer. I feel like this song has those elements. Elements such as "I'm not scared of death, yet I am scared of death. Death is inevitable." It goes through what we all went through [during the pandemic]. We thought, "What if, you know, what if, what if we die?"
There was a lot of death around. I think there was this  idea about being bored and boring. I like the idea of being bored and being with someone that you love. Not only is that for Marigold, but for my wife. I think those ideas are really beautiful. Death was just such a thing that was floating around at the time, so it just worked. I hope that that comes through.
Easter Bunny
At the time I was writing, I had this house where I do all my writing, and it's just a room of windows. During 2020, around Easter, we were having tornadoes. A tornado hit about a mile and a half from my house. The sirens were going off and it was a key moment. It was the idea that we've got a baby on the way and "what if our house gets hit by a tornado?" You have those moments, right? You're going through all these uncertainties and all these crazy events and it was a pretty nutty thing. The idea of Easter Bunny being a pagan ritual, which is for spring and those kinds of things. I love that idea of it as well.  "Did you hear the church bells ringing?" because there's a church not far from the house that you can sometimes hear. And it was a really interesting time because it's chaos and wondering "can we find peace in this?" It's a very particular time that I thought was really interesting.
Marigold
Marigold is the last song of the album, which I think is appropriate. What's really a funny side story with the song is that no one knew the name of our child. So when I was singing this, I didn't tell the guys. I wasn't like, "Oh, this is the name of our new child. This is going to be her name."  We had recorded the record two weeks before she was born, and so we had kept it a secret. So it was funny, I was singing the song and someone said, "Are you saying Marigold? Who's that?" And I finally had to tell him, and say "do not tell anybody." I thought it was the most appropriate song because it's about leaving and going on the road. It is what I imagined it was going to happen, which, as it turns out, is not really how it happens when I leave. If her Mother left this is what it would be like. But for me, she's kinda like, "all right, you can go." There is an idea that this is the last song, so I gotta do the show. I've done this, this album, this whole thing, so now it's time for me to go out and perform it right after she was born. At the time we weren't sure which record was going to be released. My wife thinks it's really funny because I say, "I don't want you to be alone." She's like, "Well, she won't be alone, she'll be with me." Which is true. It makes it a little more dramatic than it is.
I think, once again, the last verse line is about death and this idea that if I die, know that you're the last thing I was thinking of. Know that I love you. I thought that was a great way to end the record. I think about how one day she's going to be older, and she's going to listen to this. (Maybe, maybe she won't. She probably won't. She'll probably think it's uncool and awful.) But there'll be a day, one day when she listens. Maybe when I do pass, she'll listen. Maybe she'll become a mother, maybe she won't. Who knows? Right? I think about that and this grand thing. I want her to know that even when I'm gone, I was thinking of her. That's the beautiful thing about music in general is until the earth blows up, it's going to live on past me probably.
She's going to have that. I think that's really interesting and that's why I wanted to end with her. "This is about you." It's a whole played out scenario that I wrote before she was born. I was a bit wrong about it. I mean, she misses me. That's how I wanted the record to end and I wanted her to have it.  It's like an artifact at this point and it will be an artifact. That's why I debated for a long time if I should release this to the public.
— —
— — — —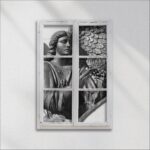 © Paige Sara
:: Stream St. Paul & The Broken Bones ::
---