A raw indulgence of ambience, connection, and purpose, And The Echo's "Made for You" is tailor-made for the stage, spotlighting the duo's magnetic electropop sound.
— —
For so many musicians, playing music to a crowd provides a rush unlike any other. It doesn't matter how many people are in your audience. The thrill of it all comes from the performance itself: The physical act of realtime creation, and of sharing that creation with others. It's this magic that keeps every musician in "the game," despite the perverse homogeneity and extreme 1%-ness of Top 40 radio. With such a great barrier to entry, why would anyone bother pursuing a career in music? Mississippi duo And The Echo offer some perspective in "Made for You," a love letter to music itself. Passionate and propulsive, "Made for You" reminds us that musical performance is a space for openness, connection, and understanding across space and time. It's the kind of song that will reignite your heart, when the flame is low.
I have tried so many times
to let love in, begin again
I have cried so many nights
on the floor wanting more
Atwood Magazine is proud to be premiering the music video for "Made for You," And The Echo's first single of 2018 (released May 18, 2018). The Oxford, Mississippi-based electronic/synthpop duo of Winn McElroy and Morgan Pennington, And The Echo emerged from silence in 2015 with their self-titled debut album. A dance-friendly affair harboring such catchy tracks as "Smoke and Mirros" and "Okinawa," And the Echo established a sonic timbre and texture that continues to ring true for the Mississippi band. Glittering and pulsating, their new song "Made for You" is a raw indulgence of ambience and connection, purpose and place.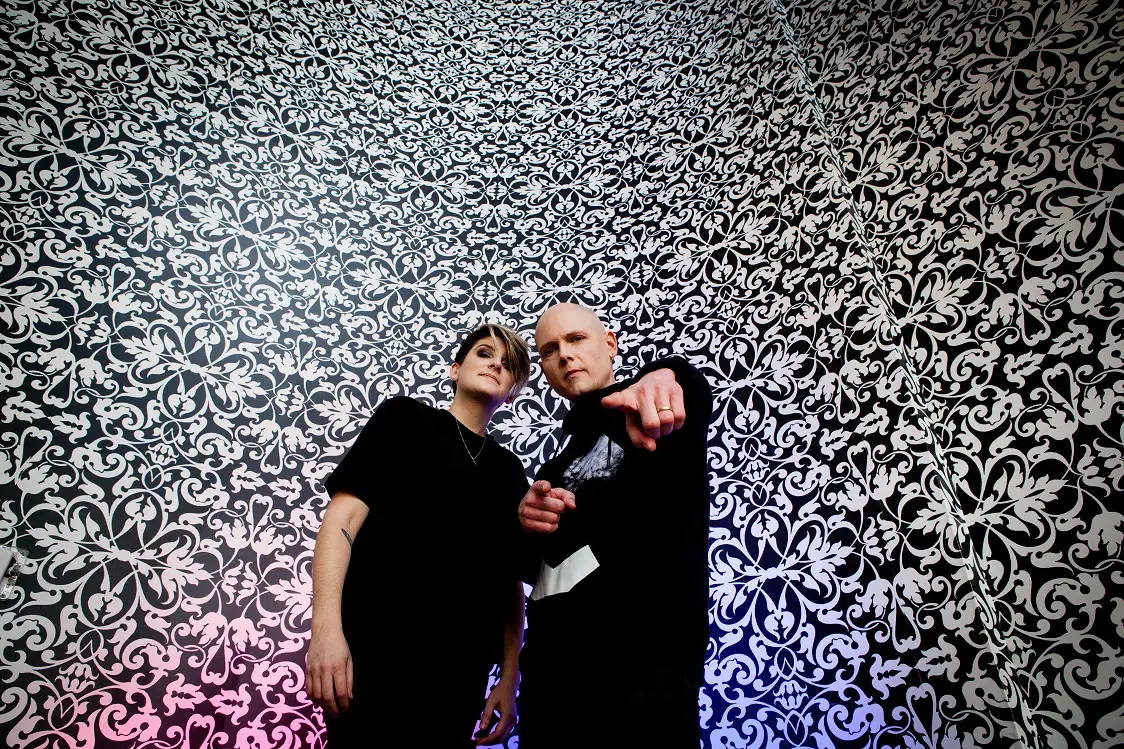 The first release off And the Echo's upcoming third full-length album, "Made for You" is the band's most pop-forward song to date. It arrived this May on the heels of a long string of live shows, and the impact of such musical performance is evident from the outset: With its soft-sung verses and chorus outbursts, "Made for You" is tailor-made for the stage sonically, metaphorically, and literally.
There you are
beautiful and free
I could fall
if you let me
won't you let me
I get that feeling and I believe
I'm made for you you're made for me
I get that feeling and I believe
I'm made for you you're made for me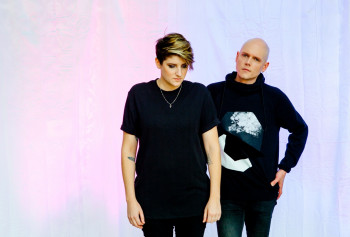 "Although the lyrics will resonate with many people who are dealing with a serious crush or a longing for a real love, it is actually about our relationship with the music industry," And the Echo say of their new song. "Being an independent band there are alway lots of ups and downs, highs and lows, and all too often broken promises. 'I get that feeling and I believe, I'm made for you your made for me' is really how we feel when we are playing shows and when we are writing. There is a feeling when you are onstage preforming. It is a feeling deep down in your gut that makes you really feel like you were made to do music, to write music, and to entertain."
They continue, "But the music industry is tough. 'So tired of fairy tales, I want something real' is touching on wanting a real, solidified place in the music industry. No more "fairy tales" of going on that big tour, getting signed to that big label. We want our dream to become a reality. We want something real.
Whats so wrong with what feels right
I want your love isn't that enough
My arms were made to hold you tight
won't you let me say you'll let me
Directed by Michael Brouphy (of Marlex Productions), the "Made for You" video captures And The Echo's musical love affair through a stimulating portrayal of the band's own physical performance interwoven with an intimately-choreographed dance routine. We first watch lead vocalist Morgan Pennington deliver her vocals with stunning emotion: Donning white masquerade masks, she and partner Winn McElroy evoke with dramatic intensity their love of their craft. Concurrently, we are introduced to two dynamic dancers, separated but moving their bodies with charged precision. Eventually they escape their performative isolation and find one another, after which we are all witness to the provocative electricity felt upon finding "the one."
It's a passion we all know well, whether we're in love with music, our partner, or anything else. Ambient, driven, and pulsing with ecstasy, "Made for You" shines with the realization of one's destiny and acknowledgement of purpose. Stream "Made for You" exclusively on Atwood Magazine! And the Echo's third album is duo out Spring 2019.
Devotion… Emotion…
Commotion… Taking over me
I get that feeling and I believe
I'm made for you you're made for me
I get that feeling and I believe
I'm made for you you're made for me
So tired of fairy tales
I want something real
I get that feeling and I believe
I'm made for you you're made for me
Stream: "Made for You" – And The Echo
— —
— — — —
? © Blair McElroy
art © Sarah Hammond
:: Stream And The Echo ::