On "Attitude," Leikeli47 showcases the type of playful dynamism that has rightfully earned her a position as both a cultural force and a deeply aware and conscious storyteller.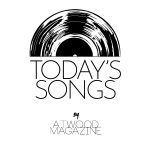 Stream: "Attitude" – Leikeli47
---
Brooklyn rapper, Leikeli47, has been everywhere in the past few years, her music soundtracking popular culture. Her bouncy songs have been featured in everything from Apple commercials to TV shows and movies, including HBO's Insecure and 2019's Booksmart. The masked musician, whose face is almost always entirely obscured by a bandana, has managed to be both ubiquitous and anonymous. In the age of the Internet, an age in which the faces of our favorite stars are burned into our minds, her ability to be both everywhere and nowhere, is a feat and a testament to her talent and creative vision. On her pioneering single "Attitude," from her 2017 album, Wash & Set, Leikeli47 showcases the type of playful dynamism that has rightfully earned her a position as both a cultural force and a deeply aware and conscious storyteller.
"Attitude" begins with a rattling snare drum, vibrating tambourine buzzing in the background. This deliciously catchy, made-for-strutting single is immediately an earworm. When Leikeli47 bursts into the song at the 0:14 mark, her voice is playful, somewhere between singing and speaking. "Brushed my hair/went downstairs/favorite jeans on my rear," Leikeli47 raps in the song's opening. "And I looked up in that mirror/And I said, 'who's that there."
The mirror motif carries into the next line when Leikeli47 raps "Who's that there in that mirror?/I don't care and they're aware." Anyone familiar with fairytales, specifically Snow White, knows of the Magic Mirror, the mirror on the wall that tells the Evil Queen every morning that she is the most beautiful in the kingdom. Until one day, she isn't. But here, Leikeli47 turns the Evil Queen's insecurity and desperation on its head. "I don't care," she is saying. "And everyone should know this."
"Attitude" is, thus, a self-love anthem, a confidence boost in song form. In the chorus, Leikeli47's voice deepens. "So what I got a attitude," she raps. "Bitch, I got a attitude." Here, the snare drum intensifies and a whirring bass pounds insecurity into submission.
In the middle of the next verse, Leikeli47 is relentlessly on the offensive, "Your opinion not today," she raps. "They said, 'What's it gonna take'?/I said I want a bigger plate." It's difficult to listen to "Attitude" and not be encouraged to conquer, to demand more of oneself and of those around you. "So like Chapo, I escaped," Leikeli47 raps in the same verse. "And I told dat hoe no, like my ex, you got to go."
The song's rallying cry then is the repeated refrain: "So what I got a attitude? Bitch, I got a attitude." In two different parts of the song, Leikeli47 repeats the word "Attitude" 27 times. Towards the end of the song, she gets to the very heart of her message, naming prominent Black women in the arts, Dandridge, Grace Jones, Kelis, and Beyoncé, each time repeating the word "Attitude" after their names.
For Black women the word "attitude" is a loaded term, often used to denigrate and dismiss Black women's emotional expressions.
In a way, Leikeli47 is reclaiming the term, giving a giant finger to those who would use it as an insult. "So what," she says. "Stand back."
In a 2019 interview with Cultured Magazine, Leikeli47, who has never released her legal name, said of her mask wearing: "Being black, we gotta learn how to wear a mask early." This is why nothing about Leikeli47 feels manufactured or gimmicky. Instead, her music, her persona, comes from an authentic need to be "free" as she told VIBE magazine. Her mask is not a shield in the same way her attitude is not a liability. It's about being true to oneself, making the space for unabashed self-expression.
In the last few years, female rappers have been ruling the charts, winning awards and setting records. In a male-dominated genre, female rappers are proving that they have the grit and the stamina to conquer. They are also proving that they can be mainstays in rap music as well as in other genres including pop and R&B. With songs that are both catchy and complex, lyrics that are both conscious and playful, Leikeli47 has established herself as a trendsetting hero, an artist capable of commanding attention while pushing against accepted norms. Her only challenge, thus, is just how high she will climb.
— —
Stream: "Attitude" – Leikeli47
— — — —
? © 2021
:: Today's Song(s) ::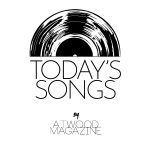 ---
:: Stream Leikeli47 ::