Intimate and introspective alt-folk soaks us to the bone in Bess Atwell's sophomore LP 'Already, Always,' a beautifully expressive unveiling full of unflinching honesty, warm melodies, and pure undeterred passion.
Stream: "Co-op" – Bess Atwell
---
If I had to simplify the story of the record, I'd say the recurring theme is existential loneliness.
There comes a point in the first song off Bess Atwell's new album where listeners may come to a sudden and striking realization: This conversation we've been playing witness to, seemingly between two (likely soon-to-be-ex) romantic partners, isn't a dialogue at all, but rather a monologue within the self. Atwell plunges into the depths of herself, unpacking her faults, regrets, hopes, dreams, desires, and more through what she likes to call "conflicted comfort" – and rather than slip in and out of this state, she doesn't leave for another thirty minutes. Intimate and introspective alt-folk soaks us to the bone in Already, Always, a beautifully expressive unveiling full of unflinching honesty, warm melodies, and pure undeterred passion.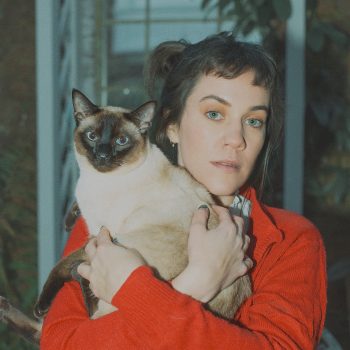 I slip my hands into my pockets
Lean against the wall at a Blondie tribute concert
We had that same old talk in the car
On the way over I said I love him
I said I'm not in love
It's the laughter, it's the plunge
Things are simple when they're done
Slide behind the curtain from the rough
On the way over I said I love him
I said it's not enough
Did you even go to the Co-op
If you don't come back singing the pop song that was on
You said I couldn't fit that in a song
You said I couldn't leave here, you're not wrong
– "Co-op," Bess Atwell
Released September 24, 2021 via Lucy Rose's Real Kind Records, Already, Always is a profoundly vulnerable and radiantly connective offering. The sophomore LP from Brighton-based singer and songwriter Bess Atwell plays like a profound series of emotional upheavals, starting with the heartfelt opener "Co-op" and continuing through the soft resolution and resolve of closer "Nobody." Rich alternative and smoldering indie folk burn with invigorating strength, enchanting through wondrous harmonies and achingly tender melodies that surround the ears and engulf the soul. At the heart of this record is Atwell's most exposed and earnest self, reveling and churning through the throes of life as the artist explores loss, love, growth, connection, disconnection, self-discovery, and so much more. She lovingly refers to Already, Always as an "unapologetic, evocative, and English" album – and certainly all three qualities rise to the fore with vivid color.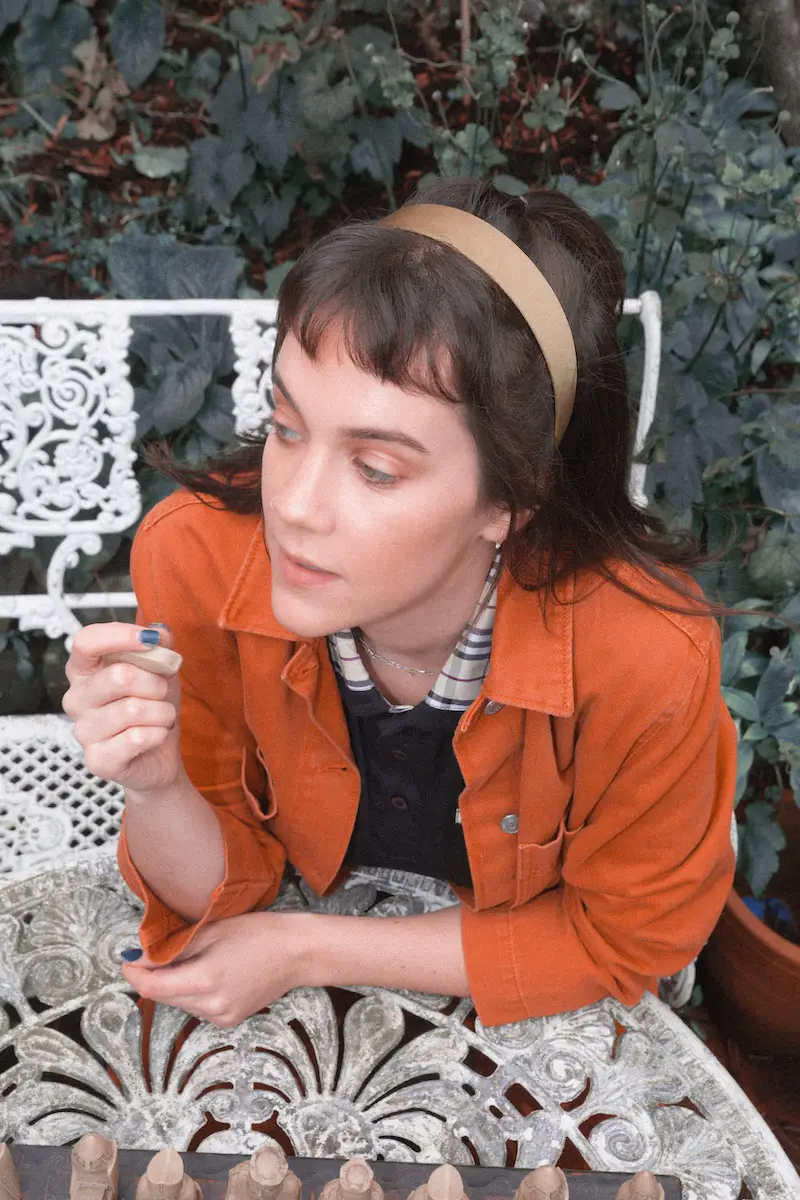 For Atwell, this record is a long time coming. "It was written over the past three years, which makes it hard to sum up easily," she tells Atwood Magazine. "Most notably, those years spanned a breakup, a reconciliation, family tribulations, and mental health struggles. On the surface it's easy to assume it's a breakup album, but I was trying to communicate something broader. I think almost all relationships are really just a manifestation of your relationship with yourself. If I had to simplify the story of the record, I'd say the recurring theme is existential loneliness."
Diving deeper, she adds, "From the offset I knew I wanted to create something that romanticised domesticity and felt universal in its specificity. Other than that, I didn't have a set vision context-wise. My songs are autobiographical so I can't do much in the way of manipulating them. Sonically, I knew how I wanted the record to sound, and my references and inspirations didn't change much. I was listening to a lot of Beach House and The National, and I think you can hear those influences on several tracks. However, my priorities did shift throughout the recording process a little. Going into the making of the record, I was very focused on the need to create something unique sounding which, at times, became stifling. I think I matured quite a bit through the making of the record and realised along the way that my ego was sometimes getting in the way of serving the songs."
"I feel like it's a true representation of me as an artist, which is all you can really hope for when you make something, and definitely not something that is easy to achieve. Sonically, I think the record sits comfortably within the musical world that I love and want to live in. Lyrics are important to me, but melody is more important, otherwise I'd be a poet. I think this record showcases that I can write a song and not just words."
---
For Atwell, the album title speaks to all that lies within – capturing her lyrics' visceral storybook qualities, the ebbs and flows of her moody, charming instrumental work, and the sundry moments solitude, solace, space, and self-exploration.
"I took it from the phrase "already always listening" which I first heard used by a personal-development program that I completed alongside someone close to me several years ago," she explains. "I had conflicted emotions towards the program, unable to reconcile with some of its cult-like characteristics. But during a dark time for our family, it was a life-raft for the other person. The phrase holds a cerebral significance to me that is complicated, personal, and hard to put into words concisely. Ultimately, the phrase stuck with me because of the sense of conflict, stagnation, and desire for connection it signified in our lives."
"Beyond that, I loved the tension between the two words – harmonious but somehow at odds. I was struggling with feeling stuck and unable to find resolutions, and the title seemed to summarise this sense of endlessness. The record deals with the kind of nostalgia you can't seem to escape, and the inevitability of events. Also, alliterations sound nice."
The record deals with the kind of nostalgia you can't seem to escape, and the inevitability of events.
Highlights abound throughout Already, Always, from the gentle soaring warmth of singles like "How Do You Leave" and the mesmerizing "Red Light Heaven," to more raw tracks like the exposed confessional "Love Is Not Enough," "All You Can Do," "Silver Fur," and the immersive, poignant "Dolly." The album is best listened to as a whole, but even Atwell can pinpoint a few of her favorite songs. "I love the coda on 'How Do You Leave', that's a personal highlight for sure," she says. "Song-wise, I really like 'Silver Fir' because it is a little different for me – I love the piano part I wrote for it. One of my personal favourites is 'Nobody' because it just summarised something I'd wanted to say for a long time."
As a lyrically forward artist, Atwell also cites a few of her personal favorite lyrics. "I like specific and/or uncomfortable lyrics so, while these may not be the prettiest, they are some of my personal favourites," she explains:
When I was ten, I had more romance / I never got it back / It's a sickness shared with all my mates / Colin Caterpillar cakes on our Birthdays"
 "I'm scared of sleeping and I don't know why / How it dances you into a lonely night"
"I treat you like a confessional / But I'm no good at fearing God at all"
"The Smell of leather in your mother's car / The peppermints she kept in the glove compartment / Does she have a car in Barcelona / I know she banked on everybody coming over"  
"I don't expect the record to change anyone's life, but I do hope it can help others feel less alone and reaffirm that we're all much more similar than we are different," Atwell shares. "I also just simply hope people enjoy listening to it, for the melodies, for my voice, for the sounds that I chose. Music is pleasurable and cathartic and I hope my record feels good. I've learnt so much – probably because the making of it spanned two years! My main takeaways have been learning to trust my own instincts, that sometimes having questions is better than having answers, and that my art doesn't need to be groundbreakingly unique to be valuable."
It's 10pm and I'm walking to your house
It's raining now and I feel good
Does this mean I love you more than I thought I did before?
Plus I've got work on tomorrow morning
But what if love is not enough to keep us?
The biggest joke the big man's had, and we bear the brunt
You are how I learned to feel fine
I can't hold you in my hands and walk away at the same time
– "Love Is Not Enough," Bess Atwell
Achingly raw and vulnerable, Already, Always is not an "easy" listen by any means, but it is as stirring and soothing as it is warm and wondrous. Atwell delved into the deepest parts of herself and found a space of real human beauty: Of truth, pain, and love. Experience the full record via our below stream, and peek inside Bess Atwell's Already, Always with Atwood Magazine as the singer/songwriter goes track-by-track through the music and lyrics of her sophomore LP!
— —
Stream: 'Already, Always' – Bess Atwell
:: Inside Already, Always ::
— —
Co-op
Flipping between past and present tense, I think of this song the same way I think of a memory that keeps interrupting the current moment. It's a snapshot of a time of refuge and routine, facilitated by a specific relationship. Co-op lays the groundwork for a continuous theme: conflicted comfort. I used subtle references to Virginia Woolf's 'Mrs Dalloway' to depict a vivid nostalgia and an affinity for trivialities that serve to calm when darker thoughts set in.
All You Can Do
You can only live in turmoil and guilt for so long. This song was a rare moment of relative ruthlessness. A moment to breathe and stop apologising. However, even in an instance of liberation, it's human to crave meaning and guidance.
Silver Fir
When you're a child, the world seems so full of possibilities and romance. I still find myself chasing these feelings, even at the expense of things I hold dear, and I recognise my friends doing the same. My generation seems to have a particular fixation with recreating the past, with the resurgence of vinyl, analogue photography, and throw-back fashion trends.
I consider this song a slight anomaly on the record, sonically and lyrically. It's a stream-of-consciousness reflection on a specific part of my childhood. I spent a significant amount of time in the Isle of Wight visiting my aunt and uncle. Best friends with my cousin, these were some of the happiest times of my childhood. However, as an adult you come to learn of certain realities about your family that are difficult to comprehend. This song is a reflection on those happy memories through a new and darkly tinted lens. The final verse circles back to a current fixation – the longing for clarity in a relationship, in light of the uncertainty of the past.
Dolly
Following on from Silver Fir, I wrote this song for my aforementioned cousin. Still swimming in the wake of our childhood, this is an ode to my desire to look after her and to be close once again. Probably as a result of the media, I grew up associating emotional turmoil with imminent salvation ("how romantic is your pain").
Love Is Not Enough
One of the first songs I wrote for this record, and one of the most self-explanatory. Written in the aftermath of a short separation from my partner, I grapple with the disbelief that love might not be all you need to make a relationship work.
How Do You Leave
This was the result of one of the only co-writes I have ever done. I wrote this song on a grey afternoon in Brighton with my friend Joe Keogh. Again, one of the more self-explanatory songs on the record. Having relied on a specific relationship for so long I started to feel like somebody else's creation and in need of autonomy. ("how do you leave someone you trust / who built you like a boat").
Time Comes in Roses
I spent the first lockdown living back with my parents. I was privileged to be in the countryside with access to a garden, but it was also very challenging for personal reasons. I spent more time alone than I had in years. It was a beautiful summer, and I was often in the garden or out walking. As someone who has previously avoided self-sufficiency it was a time of personal growth and learning how to deal with my anxiety alone.
As the weather started to shift into summer, I remember being struck by how defiantly the seasons ignored the disruption of the pandemic. It felt like summer hadn't been told it was now uninvited and I found its arrival comforting and sad all at once. It feels disingenuous to say that I didn't think anyone would ever hear this song, but I made a conscious decision to write it just for me, ignoring my usual rules around what is too self-indulgent or honest. It's a reflection on quite an ugly side of me, which is liberating.
Red Light Heaven
This is one of those Frankenstein songs that shifted subject matter several times until it encompassed most of the record's themes in one. It touches on the disappointment I feel about my lack of spirituality. The belief that life is mostly meaningless is dark but also liberating, and I think this belief informs my relationships – I want to feel connected because it's the only meaning I can draw from life. I have always wanted a lot of authenticity from people, which has alienated them at times ("I won't help you forget / You need a bit of that"). There's a running joke in my family about the letters I'd write to my mother as a child, and I reference them in this song. The last line of the chorus ("I can't look back without thinking it's all wrong") touches on the mournful perception I've always had of the past, whether the memory is positive or not.
Olivia, In A Separate Bed
I first heard this song when it was leaked onto the internet circa 2012. It's a home demo by one of my musical heroes, Robin Pecknold of Fleet Foxes. It's the most heart-breaking opening line of a song I have ever heard. I waited years for him to release it properly. He never did, so I decided to. It's my understanding that the demo was impulsively uploaded to the internet and when Robin decided to take it down it had already been reuploaded by fans. I reached out to him on social media to check that he'd be comfortable with me covering the song and he kindly approved.
Nobody
This is the second song on the record that I wrote in lockdown. It was one of those songs that writes itself, being born in its entirety within about 30 minutes. I chose to finish on this song as it's the closest I get to any sort of resolution, acknowledging that a relationship must be nurtured in order to survive. It illustrates hope for a relationship by placing the blame on myself. It's a comfortable and familiar place for me to end up, which felt apt as so much of the record is about feeling stuck. I'm an unreliable narrator and this song is simply an exploration of a possible answer.
— —
— — — —
? © Sequoia Ziff
:: Stream Bess Atwell ::
---