Beautifully tender and achingly visceral, Gabríel Ólafs' "The Drifter" – the first look at the Icelandic composer's new album, 'Solon Islandus' – is a transformative emotional outpouring that leaves listeners in a state of wistful wonder.
Stream: "The Drifter" – Gabríel Ólafs
---
Beautifully tender and achingly visceral, Gabríel Ólafs' latest composition contains multitudes: It's the kind of stirring performance into which one can sink their mind, body, and soul – a transformative emotional outpouring that leaves listeners in a state of wistful wonder. Elegant, poignant, and undeniably immersive, "The Drifter" is at once intimate and epic: A somber, sparse piece for piano, cello, and violin that promises to move the heart, lighting a gentle, glowing fire within.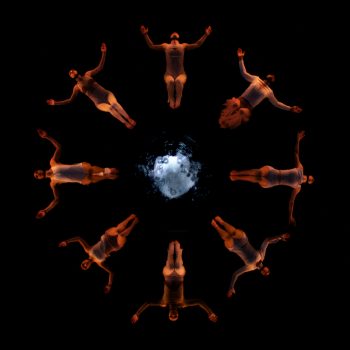 Atwood Magazine is proud to be premiering "The Drifter," the lead single taken off Gabríel Ólafs forthcoming album Solon Islandus, set for release July 2022 via Decca Records. Hailing from Kópavogur, Iceland and now based in Reykjavík, 23-year-old Gabríel Ólafs has spent the past three years establishing himself as a singular up-and-coming force – albeit, a tender one – in the modern classical music community.
With training in both classical and jazz piano, Ólafs is in many ways similar to fellow Icelandic composer Ólafur Arnalds, in that they both beat to the tune of their own drum, they've mastered the art of performance with a breathtakingly delicate touch, and they create vast worlds of sound and color in their vivid, minimalist-minded recordings. Ólafs' first two albums, 2019's Absent Minded and 2020's Piano Works, speak for themselves in showcasing his talents not only as a composer, but also as a pianist.
Solon Islandus, Ólafs' third body of original work, will be his major label debut in the United States (he previously released music via English indie label, One Little Independent Records).
For this record, Ólafs took inspiration from the writings of Icelandic poet Davíð Stefánsson. He calls it a "work of personal discovery"; his father and grandfather read Stefánsson's poems to him as a child, including the now 100-year-old collection Black Feathers (Svartar Fjaðrir), published when Stefánsson himself was in his early twenties.
In returning to these poems as a young adult, Ólafs immersed himself in Stefánsson's words, his emotions, and everything in-between. Per the composer, Solon Islandus is a means of bringing this poetry to life through music; "to try to capture their essence in melody." The title Solon Islandus is yet another Stefánsson reference, taken from the poet's 1940 novel of the same name that tells "the tragic tale of a real-life Icelandic drifter, Sölvi Helgason."
It is within this frame that Ólafs introduces "The Drifter," a majestic and melancholy song that resonates within.
"'The Drifter' is inspired by an Icelandic folk icon, and I wanted the piece to capture his character: Playful, but there's also sorrow and hardships," the composer tells Atwood Magazine. "The melody is deliberately sparse to give a sense of his travels."
"This video is the first in a series of a visual world created for the album by Heimir using macro photography. I love stripping down melodies to the most important parts to build the world of the character around them and the microscopic landscape of Heimir's visuals for 'The Drifter' mirror this journey of the character, drifting from place to place."
Strings swell and fade in tandem with a lilting piano throughout Ólafs' piece, working off one another with tempered fragility and smooth, refined grace. In three beautifully stirring minutes, Ólafs builds for the ears an expansive, spacious, gut-wrenching world we can only hope to hear more of soon. Solon Islandus is slated to release July 2022, and already promises to be something of an evolution for the up-and-coming composer.
For now, stream Gabríel Ólafs' "The Drifter" exclusively on Atwood Magazine!
— —
Stream: "The Drifter" – Gabríel Ólafs
— — — —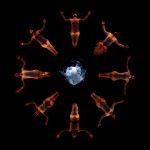 ? © Vidar Logi
:: Stream Gabríel Ólafs ::
---