The Brillboard is a curated list of fresh, new tracks by independent and up-and-coming artists. Tracks on the Brillboard fit a mood – sometimes broad, sometimes very specific, always useful to you. Follow for the soundtrack to your life, by artists you wish you knew.
---
This week's Brillboard focuses on blue.
This week's Brillboard is "Blue." I think it's interesting when artists use colors in their songs – i.e. Coldplay's "Yellow" and Amy Winehouse's "Back to Black" – because colors carry their own feelings and associations. Blue is a particularly loaded color, and I've recently passed quite a few new songs that focus on it. These particular ones come with three very different interpretations of blue. Check them out below.
"Blue Love" – Easton
Not groundbreaking news: R&B stands for Rhythm & Blues. Actually groundbreaking news: Easton. "Blue Love" is the first track by Texas native Easton Schirra, and what a track it is. As songs go, "Blue Love" is very Rhythm & Blues. It's also pretty jazzy, a little bit ambient, and very, very sensual. The song has a hunger to it, a desire. You can hear it in the way Schirra delivers his vocals, the way the phrase "I want you" pulsates throughout the entire song. "Blue Love" is the deep, passionate blue. It's enrapturing like the sea. And when it ends, you can't help but want more.
"Sky So Blue" – Hot Flash Heat Wave
Sometimes blue is warm. Hot Flash Heat Wave's latest track is that kind of blue. After opening with some nonchalant vocals (think Foxygen's "San Francisco"), "Sky So Blue" quickly starts to wander across a wide soundscape of bopping beats, guitar hooks and psychedelic synths. I'm particuarly captivated by the change-up around the three-minute mark (the drum patterns and lyrical delivery evoke some serious Tame Impala vibes), but the whole experience is a warm, auditory journey. You listen to it and you feel like you're out there, somewhere, in the big blue warmth of a "sun so bright… [where] nothing ever felt so right". Hot Flash Heat Wave's epic daydream goes on for five and a half minutes, and I'm here for every second of it.
"blue" – morgxn, Nicholas Petricca
Most of the time blue is, well, blue. It's sad. It's "blue", morgxn's heart-wrenching new track with Walk The Moon's Nicholas Petricca. In it, the two come together to create a harmony that is palpable and full of longing. This duet – nearly a quartet if you include the beautiful violin and piano accompaniment – is love and loss, plain and simple. It's mourning. It's also a serious departure from morgxn's last track with Petricca, and it speaks to the incredible breadth that both of these artists have. Also, it's two men. So let them keep their "Stay" and their "Say Something". "blue" is the emotional, melancholic, heartfelt (not to mention queer!) anthem of mourning that you didn't know you needed.
— —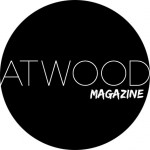 More Brillboard