Atwood Magazine breaks down Boston Calling 2023, New England's beloved music festival, detailing this year's standout performances from artists like Noah Kahan, Mt. Joy, Joy Oladokun, and more!
---
Boston Calling was everything a New Englander could want after a long, cold winter:
A sun-soaked, craze of diverse music lovers from the greater Boston area packed into Harvard's Athletic Complex for three days of live music and (little known fact) incredible food. There's a place for everyone at Boston Calling, which is one of the reasons this music festival stands out from the likes of Lollapalooza and Coachella. All walks of life and all ages commingle in one of greater Boston's most beloved neighborhoods, Harvard Square.
The red-line accessible venue seemed to perfectly accommodate all festival-goers on Friday and Sunday, but it was quite literally packed on Saturday, which should have been no surprise judging by the lineup (and the day of the week). Boston Calling's four stages are a quick walk from each other, making stage hopping to see the most artists possible ⏤ and get the most bang for your buck ⏤ completely do-able.
Day one was marked by the Celtic punk rock band Dropkick Murphys, filling in for the Yeah Yeah Yeahs.
Only in Boston would such a change be met with pure delight. But hey, the Dropkick Murphys brought it and had a killer set. There's nothing Boston loves more than Boston, so you know everyone and their Dad went wild for "Queen Of Suffolk County" and "I'm Shipping Up To Boston." The hometown heroes brought enough fire to insight a mini mosh pit situation which was a level of audience participation that seemed to be lacking throughout the rest of the weekend.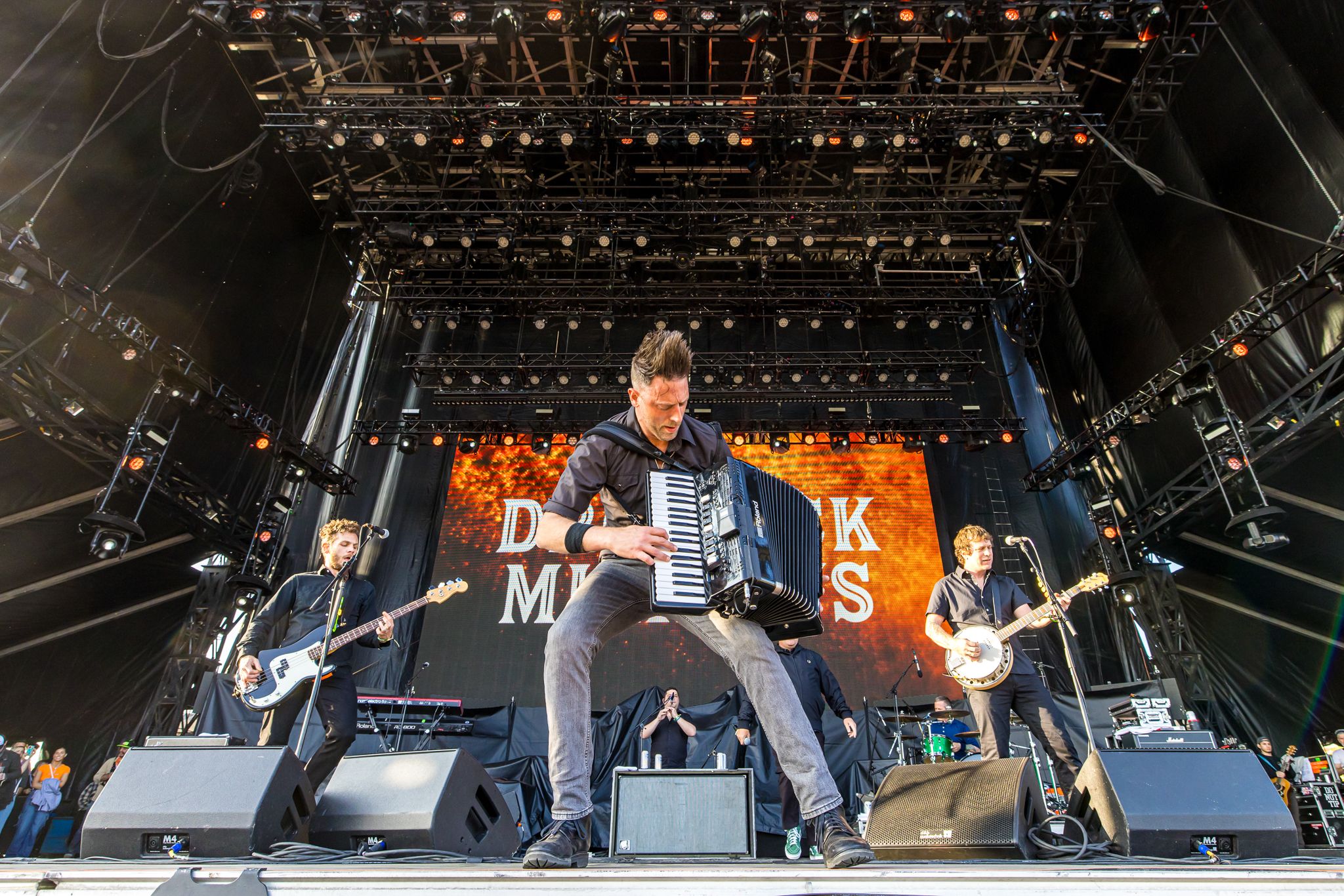 The volume of festival goers each day was obviously driven by the opportunity to see the big three headliners (Foo Fighters, The Lumineers and Paramore), but viral sensations and of-the-moment artists, like Noah Kahan and Fletcher and Niall Horan, also had a huge impact. Day two was probably this year's most cohesive day of the festival. The indie, folk, rock crowd was familiar with most, if not all artists on the lineup for day two and it showed.
As anyone could have anticipated, New Englanders packed in together like sardines to cherish every bit of northern attitude Noah Kahan brought to the green stage. For a non-headliner, Kahan easily gathered the largest crowd. He opened with "All My Love" and hit all the fan favorites from his most recent album, Stick Season. He also used his moment to urge everyone, even the "happiest people" in the audience, to get into therapy.
Day two was also a homecoming and full-circle moment for indie rock band Mt. Joy.
Lead singer, Matt Quinn, wrote a few of the band's breakout songs while in undergrad at Northeastern. The band shared immense gratitude with the festival go-ers as they played for their biggest crowd ever. Band member and pianist Jackie Miclau surprised the audience with her rendition of the Succession theme song in honor of the HBO show's finale this week.
Singer/songwriter Joy Oladokun perhaps won the entire weekend.
Her gentle light shone bright. She captured everyone's attention with her beautiful sound, authenticity and acoustic cover of "Rocket Man." Oladokun was a masterclass in festival stage presence.  She made it a point to introduce herself and provide little bits of context here and there so you got to know her as a human if you weren't already familiar. Oladokun certainly walked away from Boston Calling with more adoring fans than she came in with.
Day three featured UK power rock up-and-comers, Wunderhorse, who've been on tour with Sam Fender and Pixies.
They brought zero f***s to the stage, dropped their guitars at the end of their set, walked off and didn't look back. The audience seemed to be paying them no mind, so either as retaliation or coincidence, Wunderhorse reciprocated. California-based girl group and young rockstars, The Linda Lindas, lightened the mood after Wunderhorse. Their loveable combination of hardcore talent, innocence and sunshine certainly makes them a force to be reckoned with and ones to watch.
Rapper and singer 070 Shake followed The Linda Lindas and is a true standout artist of the weekend despite performing for a crowd that was clearly there to wait for Paramore. Dani Moon (070 Shake) gave it everything, literally spraining her ankle in the process. She was so present and desperately trying to engage and connect with the audience, but there wasn't much being offered back. Even 070's most popular hits like "Guilty Conscious" and her features from Kanye's 2017 record Ye, fell flat by no fault of the artist. For the few hundred fans in the crowd, she showed up and showed out regardless of the lackluster energy.
There's a place for everyone at Boston Calling, which is one of the reasons this music festival stands out from the likes of Lollapalooza and Coachella.
The mismatch of energy between audience and artist that was overtly apparent a few times over the course of the weekend makes you wonder if it can be avoided in the future by a change in the lineup, or if it's a festival challenge that's simply par for the course. Overall, Boston Calling 2023 was an impressively run event. Safe and well-organized featuring uniquely curated experiences that complemented the main event⏤ the immensely talented musicians.
Atwood Magazine supports Boston Calling's continuous growth and evolution and can't wait to see what 2024 brings!
— —
— — — —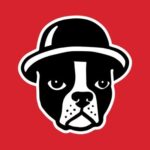 © Alive Coverage / Boston Calling
:: Stream Boston Calling 2023 ::
---