Cheeky and resolute, Tomten's brustling "New Leaf" pulses with hope and warm, synthy cheer in an inspired self-empowering attempt at change.
— —
How good are we at actually "turning over" a new leaf? Don't worry; rhetorical questions don't need answers. The fact is that human nature is rather staid, and we don't evolve by leaps and bounds unless we are truly forced to do so. Rarely does such strength come from within; moreso than not, it's our situations that dictate and determine the people we become.
Still, there's something beautiful about believing in volition and individual conviction. Simultaneously cheeky and resolute, Tomten's brustling "New Leaf" pulses with hope and warm, synthy cheer in an inspired self-empowering attempt at change.
Took a look at myself today
raggedy andy hanging that way
carry on this road and i'll be
the silliest man in the cemetary
Listen: "New Leaf" – Tomten
[soundcloud url="https://api.soundcloud.com/tracks/454752963?secret_token=s-VxGB5″ params="color=ff5500&auto_play=true&hide_related=false&show_comments=true&show_user=true&show_reposts=false" width="100%" height="166″ iframe="true" /]
---
Atwood Magazine is proud to be premiering "New Leaf," the second single off Tomten's upcoming fourth album, Viva Draconia (out September 28th, 2018 via Plume Records). Consisting of Brian Noyeswatkins (Keys, Guitar, Vocals), Jake Brady (drums), and Dillon Sturtevant (Bass, Vocals), Tomten first appeared on Atwood Magazine's radar last summer with their single "Limbo's Daughter," off their third album Cremation Songs. The Seattle baroque/dreampop trio have continued to grow in all directions over the past year, while at the same time focusing their energies in order to create a concise record that resonates with feeling and a synthesizer-focused sound.
"New Leaf" is one of the faster, punchier songs on an album that otherwise swells with buoyant, slower full-band balladry. Coming out of the gates swinging with rollicking guitars and a bright synth riff, Tomten purposefully deliver a contrived and fleeting moment of feelgood self-indulgence.
new leaf turning
dead leaves burning
new leaf turning for me
At one point or another, don't we all want to turn over a new leaf? Tomten hook into the positivity of someone on the brink of change; someone who sincerely believes that they are capable of becoming new. We feel a hint of dramatic irony from the listener's perspective – knowing full well the cycle of the seasons, and how one leaf falls on another, and another. Yet at the same time, one can't help but hope for the best: We want the narrator to succeed against the odds.
take a look at yourself today
flying in circles
fuck-all to say
still the candid critic of me
you're killing your time
if you chop at my tree
"'New Leaf' came about mainly cause I was listening to a lot of Bobby Fuller and wanted to write a song that hopefully had a similar feel to some of his but could still feature my Juno and SH 2000," Tomten tell Atwood Magazine. "It's got an aloof and smug air to it, kind of a bratty little song, not directed at anyone in particular…Snotty Lite. It was fun tying the main melody in with the outro of "Aster" which is the last song on Viva Draconia and completely different in mood."
got a hold of myself today
and calling you friend
was a mouthful to say
that lazy susan we're on
was taking us nowhere
and won't hold me long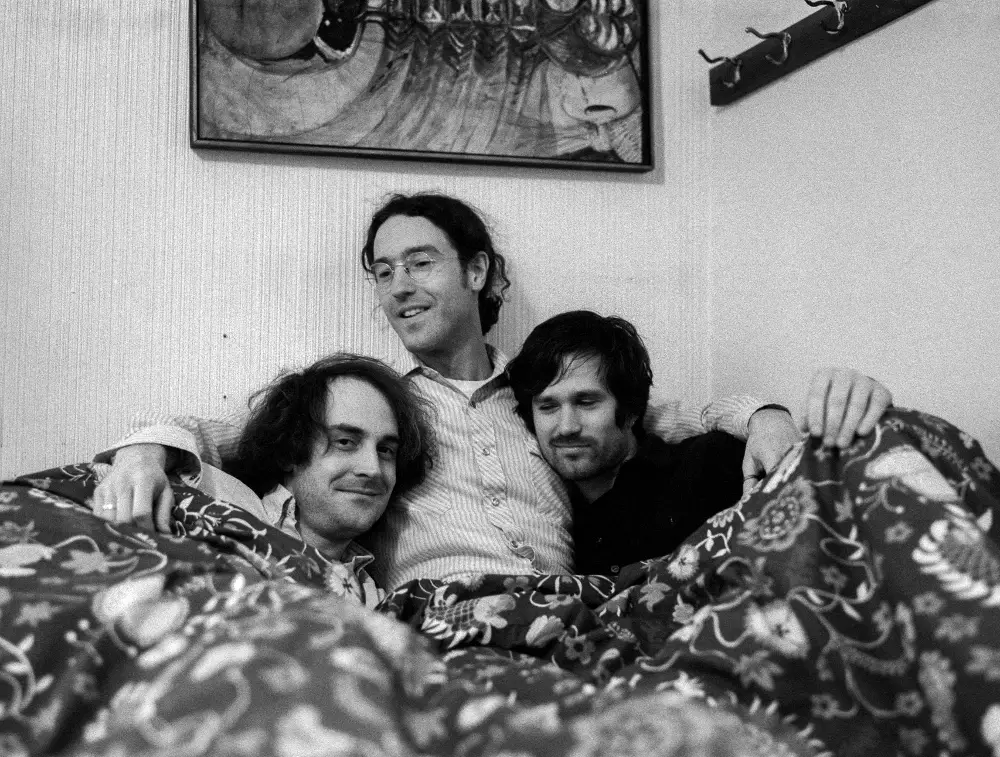 By the end of "New Leaf," Tomten have taken a cheeky self-reflection and turned it into a pretty serious commitment to change. The song itself maintains a happy-go-lucky cheer, but the lyrics get increasingly critical and sincere. Isn't that how all change has to happen, in a way? We go from saying we want change, to actually meaning it – convincing ourselves further and further it's the right thing to do, until we wake up one day and we're a little bit different.
Or maybe we're all fooling ourselves.
Stream Tomten's "New Leaf" exclusively on Atwood Magazine, and stay tuned for the band's majestic fourth album, an intimate and provocative dance of light in dark times. Viva Draconia is out September 28, 2018!
— — — —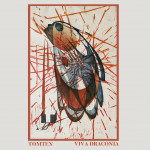 ? © A Francis Vilendrer
art © Charles Spitzack
:: Stream Tomten ::