Every Friday, Atwood Magazine's staff share what they've been listening to that week – a song, an album, an artist – whatever's been having an impact on them, in the moment.
This week's weekly roundup features music by Alisa Amador, Svetlana, roman around, Long Neck, Division Point, Being Around, The Black Keys, Rebounder, The Aquadolls, Pitou, CAPYAC, Fairhazel x BEL, stevexcooper x Rothstein, Jenny JAM, & The Undercover Dream Lovers!
•• •• •• ••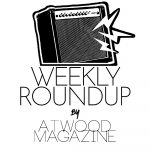 :: "Together" – Alisa Amador ::
Soft and ever-so-glowy, Alisa Amador's "Together" invites listeners to bask in the warmth of the singer-songwriter's blissful call for peace and love. Debuted at the dawn of the COVID-19 pandemic in 2020, "Together" serves as a little reminder to love and appreciate those around you — after all, you never know when it'll all be taken away from you. And while Amador could not physically gather with friends to record during the pandemic, she made up for it by virtually assembling a chorus of more than 30 people to sing with her in this track. United, they softly sing the word "together" alongside Amador's bright, clear vocals and tender guitar. The word becomes a mantra of sorts; a manifestation of the beautiful love that we humans have the capability of showing for one another.
For Amador, "Music can create this intangible space where everyone belongs — beyond borders, beyond boundaries, beyond labels — where we're just people with all of our complicated, beautiful, painful lives, sharing the experience of taking in the music. It's a space of connection. Real connection." Her poetic lyrics echo this sentiment, as she sings, "But when we're together / Wandering soul / We'll build a ladder and / Climb out of that hole." 
Amador invites all to hold sacred space within the melodies she creates in "Together." I urge you to take a couple moments out of your day to relax in the sonic safe haven that this track provides, and to remember that together, we are truly better.
:: "Pray By the Altar" – Svetlana ::
Achingly heartfelt and stirringly smoldering, Svetlana's latest offering is a soulful and bittersweet surrender: The London-based singer/songwriter aches with an intimate sorrow on "Pray By the Altar," a groovy song full of space and sonic tenderness.
"'Pray By The Alter' is an ode to the friend who knows how to be strong for others but seldom themselves, finding that the times when they really need someone, no one calls," Svetlana explains. "I wrote the song about a friend and lover who knew to call me for advice and conversation, but never seemed to ask her if I was ever okay. "I'm just as sad as you, don't you know?"
You're trying to understand what can't be understood
You're trying to be a man now you know that you should
And I don't blame you
I don't question your time
And this is something that you already know
So, when I pray by the altar you know that I'm praying for you
I just need someone who's going to pray for me too
We've all got folks in our lives who are all give, and no take. "Pray By the Altar" is a meaningful way of standing up to that one-sided experience and saying, "no more," without necessarily blowing up the relationship altogether. The artist's first single of 2022 and her fourth overall song release, "Pray By the Altar" signals great things to come from Svetlana.
You are so petrified of an unhappy life
Despite all you drink, it's still all you think
And I don't blame you
I don't question your life
And this is something that you already know
So, when I pray by the altar you know that I'm praying for you
I just need someone who's going to pray for me too
:: "Rhythm" – roman around ::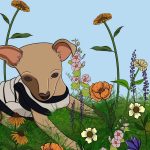 Loss can often feel like a nonsensical event, locking us in dissonant confusion as we struggle to make sense of what happened. For Fresno post-punk artist roman around (stage name of accomplished drummer, multi-instrumentalist, and teacher Roman Rivera) that bewilderment reaches a fever pitch in their latest single "Rhythm." A transportive wall of sound driven by propulsive percussion, the song chronicles the sudden and tragic loss of the family dog from which it derives its namesake. "Our pets feel like family," confesses Roman. "Our pet relationships and the way we cherish them should be celebrated."
Though coated in tragedy, "Rhythm" nevertheless feels celebratory of a life that burned quickly and briefly. Its evolving atmosphere and cacophonous sound facilitate an explosive emotional release that don't often get wrung from weeping ballads. It is an ethereal and sometimes incoherent journey that captures grief in a bottle – as gut-wrenching, perplexing, and ultimately cathartic as it can be. Though gone, Rhythm will not soon be forgotten thanks to the magic of Roman's songwriting.
:: "558" – Long Neck ::
"Thanks for coming into work" — Was it my choice to make? Do not be fooled by the buzzy synthesizers, blown out effect on the vocals, distorted electric guitar, and chintzy sounding drum machines—these elements, found within the song "558,"  tucked well into the final third of Soft Animal, the just released new full-length from Lily Mastrodimos' project Long Neck, are not indicative of the band's overall aesthetic.
You could describe Long Neck as "indie folk," and the instrumentation found here just happens to be what Mastrodimos selected for "558" specifically—these choices create a surprising sense of whimsy, which provides a sharp contrast to the biting and exhausted vitriol of her lyrics: No amount of cheering can get rid of contact fears.
Do you remember the early days of the pandemic — of March and April 2020? I do. I'll never be able to forget them. At the time I was still working as a produce buyer at a natural and organic food cooperative—a job that, if you were to ask up to that point, I'd tell you I, for the most part, liked. But I never anticipated I'd be considered a "frontline worker," and the extra $2/hr "hero pay" I was given for a few months did not make up for the disrespect and entitlement coming from the customers who both refused to look me in the eye while I stocked the five pound bags of carrots they clamored for and hoarded, and refused to follow the rules of wearing a mask and remaining six feet away from me.
Being thanked, regardless of its sincerity or who it was coming from, did nothing to stop the fear for my own safety and those around me.  For all of two minutes, Mastrodimos places herself (and me as well) back into that period of chaos and uncertainty as she details her time spent as a "frontline worker." And the ideas that she returns to as "558" quickly unfolds, are the underlying desperation and sheer necessity of the situation. "Everybody needs a meal to fill an empty plate," she states matter of factly, and "I have never been so angry," she continues, then adds, "The slightest inconvenience sets these strangers off for weeks."
Within the layers of dizzying, lo-fi cacophony are truly poignant and extremely personal observations about a terrible situation many people found themselves in. And as "558" fades out, there is no resolution to be found—mirroring the seemingly endless uncertainty and day to day dread of the time.
:: "Help (I'm Falling 4u and I Can't Get up)" – The Aquadolls ::
If the Hex Girls were real and not simply the most iconic female trio of our childhood, they would have a very specific name: The Aquadolls. Somewhere between colorful witches and punk fairies, this California trio born in 2012 combines Melissa Brooks (lead singer and songwriter), Jacqueline Proctor (drums) and Keilah Nina (bass). The latter is especially powerful in the group's new single "Help (I'm Falling 4u and I Can't Get up)". Accompanied by a strong and sensual bass, Miss Brooks sings about a feeling that is way more than a crush or a puppy love. It's an actual obsession, it's the desire to be worshipped as a deity, to chase and be desired at the same time. It's an attempt to feign indifference – but not succeeding at all. The piece shows the dark side of wanting someone, it is the most twisted and at the same time sweet pop rock piece that artists like The Aquadolls could have created. What else does this magical trio have in store for us, ahead of their new album (coming this fall)?
:: "Smoking Gun" – Being Around ::
Imagine this: you're shuffling down the locker-lined halls of your high school in a slice-of-life nineties sitcom. Looking down at your sneakers, as the cliques whisper amongst one another, you turn up the song playing in your earbuds as the credits roll in with the film's opening soundtrack. A bona fide earworm filled with nostalgic joie de vivre and youthfully melancholic lyrics, Being Around's "Smoking Gun" is a bubbly bottle of soda in the form of a song.
The powerpop brainchild of State Champs' Ryan Scott Graham and Seconds Late's Mike White, Being Around released their third single last Friday, and it has surpassed all expectations to say the least. Characterized by an upbeat guitar, heavy drums, charming hooks, and powerfully stacked harmonies, songs like "Smoking Gun" are few and far between in our current day and age. But, arguably the most unique and impressive thing about this song, and precisely the rest of Being Around's discography, is the fact that it was entirely written and produced over Zoom in the wake of the pandemic.
In perfect timing, the duo will have released their debut EP, "Volume One" by the time this week's roundup is released on June 24th! A refreshing, energy-ridden song synonymous with the season, "Smoking Gun" warmly welcomes summer, as Being Around marvelously keeps the torch and legacy of powerpop burning in modern music.
:: "Boy Friday" – Rebounder ::
Indie rockers Rebounder unveil their new single "Boy Friday" drenched in dreamy, warmth. The sun-soaked release arriving just in time for summer is a narrative of the passage of time and the immense pressure that puts on us. It can be thrilling to envision all the great things we can accomplish in the future, but it also can be terrifying as well. Rebounder perfectly portrays those two juxtaposing feelings.
The video, set in Los Angeles, tells the tale of New Yorkers on the idyllic LA adventure. They hit all of the city's most notable locations such as Beverly Hills, Venice Beach and even LA's hot spot Erewhon super market. Designed like shots from a film reel, there is something so peaceful about the settings paired with the visuals retro aesthetic.
The blissful project consists of New Yorker Dylan Chenfeld along with his brother Noah Chenfeld and also Cobey Arner and Zack Kantor. Together they create colorful, calming music that is wholly mesmerizing. Definitely keep an eye out for more from this blossoming band.
:: "Frozen" – Division Point ::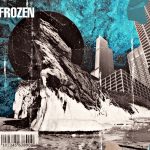 "I don't know this feeling, but my soul is freezing," sing Chicago's Division Point in their latest, invigorating single. A radiant release of churning, melodic indie rock, "Frozen" – released in late February – comes to life with a rush of captivating guitar work, vivid lyrics, and irrefutably visceral passion:
Sometimes I get up too early
I don't wanna have to worry
If there's gonna be time
Left for me
Feelings always feeling tattered
This is such a big disaster
Might not always seem right
And I agree
Feeling like it's 7:30
Alarms go off but no one's heard me
Am I the one who's supposed to
Set us free
There's no use in going after
Things that never really mattered
Sometimes I don't know why we can't
Let it be
"Really the music we write all comes from our inspirations of music we have, when we come together," the band explain. "There really are no set rules in place whenever we write a new song. With 'Frozen,' we wanted to have a fast paced song, but lyrics that were very emotional. The message is overall that some of these emotions we go through, aren't always easy to explain."
With "Frozen," Division Point deliver an emphatic and exhilarating release – one that ensures we'll be keeping close tabs on them for months to come.
I don't know this feeling
But my soul is freezing
Help me fight this demon
Till my heart stops beating
:: "Big Tear" – Pitou  ::
Offering an enchanting euphoria of alt-pop perfection, Pitou's new single "Big Tear" takes listeners into a creative narrative like no other. Her rich vocal performances can be accredited to her vast vocal experience, allowing the tune to shine bright. Having performed in classical choirs in her younger years, Pitou's hypnotizing melodies and passionate preludes combine effortlessly to provide alt-pop bliss in her latest single.
Transcending themes of exploration, Pitou's curious choruses lend themselves to euphoric pop rhythms, mellow basslines and echoing vocals. She explains, "I tend to write songs that serve a personal purpose. A bit of hopefulness or light that I need, a reminder of something I should give more attention, a guideline for how I'd want to live my life, or just the processing of something that's happened. The underlying theme is often 'how to be human."
Proving that there are truly no boundaries when it comes to her creativity, Pitou's latest hit "Big Tear" provides an unparalleled resonance that is sure to captivate ears and mesmerize minds. Needless to say, this single is truly spectacular.
:: Dropout Boogie – The Black Keys ::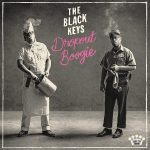 This entry comes a tad bit late, as Dropout Boogie has been out for over a month now. Yet I figured the album would be more than worthy of an entry in the Weekly Roundup, given that (a) it doesn't seemed to have gotten coverage on Atwood just yet and (b) I actually was just in Akron, Ohio this past Saturday, and when I biked through Canal Park, I came across a sign proudly declaring the town to be the "Home of Grammy Award Winners The Black Keys." I'd come to Akron looking to see some sites related to LeBron James (and was not disappointed!), but clearly they have more than just one native son to honor.
Heck, the list can definitely continue. (c) the Black Keys are celebrating their 20th anniversary this year (Dropout Boogie was uncoincidentally released two decades to the month after their debut album, The Big Come Up), so it's definitely a good time to give them a shout-out. Most of all, (d) it's another really good release by the Black Keys, one that preserves all of the critical elements of their oeuvre. That is to say, Dan Auerbach and Patrick Carney continue to complement each other vocally really well, and they also are able to channel a thumping range of drums and guitars into their music with consistently exciting results. Lead singles "Wild Child" and "It Ain't Over" demonstrated this formula successfully early on, but the other eight tracks here definitely exhibit it just as well (check out "Happiness" and "Baby I'm Coming Home" for some exceptionally strong electric guitar riffs, for instance).
After having previously gone on a five-year hiatus, for the Black Keys to now go on such a tear (three albums in as many years, all of them strong) is highly encouraging for fans of the blues rock duo, myself included. I departed Akron playing this album on high volume, and that is likely to remain the norm for some time to come!
:: "High on Halloween" – Fairhazel ft. BEL ::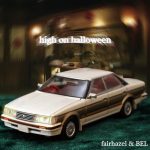 Anxiety comes to life with warmth and sonic space on "High on Halloween," the tender duet from indie folk singer/songwriters Fairhazel and BEL. Equal parts charming and churning, unsettling and eerily tranquilizing, this track, released back in January, magnifies one of life's otherwise small and fleeting moments – reminding us that, though even the hard feelings may pass over time, our painful experiences are not isolated; we are not alone.
High on Halloween
Your love, I'm in
Bolted to the wall
My air is thin
High on Halloween
High on Halloween
I'm breathing in
Calming every nerve
That's lost that thing
That keeps it cool
"'High on Halloween' is the sonic representation of the feeling of being overwhelmed in the corner of a crowded room, a house party where you don't fit in, or more literally being stoned while everyone else around you is in freaky costumes as anxiety slowly and quietly builds," Fairhazel's Hugh Macdonald explains. "I had written the first verse and chorus and one day when Bel was over at the studio we decided to mess around with it. She added a second verse and her own take, from her perspective on the chorus."
Riding in the back seat of a beige sedan
Over-contemplating what it is to be a man
Riding in the back seat of your beige sedan
Designed in California but made in Japan
Driving, raw, and unconditionally expressive, "High on Halloween" implores us to stop moving and be still for a moment: To step out of our bustling everyday and breathe. It's a refreshing respite, and a song I can't wait to play on repeat come October 31st.
:: "My Letter To You" – Jenny JAM ::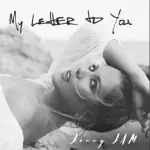 Overcoming extreme pain is never an easy thing to do. It is even tougher though when the hurt is from someone so close to you. Jenny JAM has written a powerful, emotive track "My Letter To You" where she pushes herself to find the strength to get past that deep heartache. With sweeping soundscapes and passionate, highly soulful vocals she sings all the words she wishes she could say. JAM reveals, "The song is a ballad about a response to an unexpected, hurtful letter sent by my late father, before he passed away from lung cancer in 2014. I wrote to him from London (where I was living at the time) but he died before he was able to properly read it and I never heard back."
The scenic visuals depict JAM in a serene beach setting, dusty desert and strolling through a bustling city. She filmed the stunning video across the US from Los Angeles to Florida, to illustrate the letter's vast journey. Everything about the piece is gripping and raw.
The London born, Los Angeles-based singer is known for her sultry, pop sound. Her poignant releases remind others that no matter how difficult things may seem you can always find solace in your unwavering self-belief. JAM is enchanting audiences across the globe. Her music's honest messages paired with addictive instrumentation make for stirring tracks that truly inspire.
:: "GOODTIME" – CAPYAC ::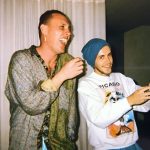 "There's something refreshing about a pop star whose goal is no grander than 'bringing sexy back,'" TIME Magazine once wrote of Justin Timberlake. In a very similar vein, it's immensely attractive to come across a duo with no pretenses whatsoever about their newest single: "It's a song about having fun with your friends on a slippery dance floor." Say no more!
That basic formula is all it takes for this song to be a blast to listen to – but it also helps that P. Sugz and Potion (born Eric Peana and Delwin Campbell, respectively) have padded "GOODTIME" with some highly infectious, dance-ready electronica, of the sorts they've been devoted throughout their roughly six-year career. Even though their last LP, CAPYAC FOREVER, is less than a year old– and has even been subject to a remix edition in the interim– the two have obviously decided that there's no time to the present and have gotten back to music-making right away.
"We realized we had accidentally written the Song of the Summer 2022," they said. "Our friends told us we had to put it out as soon as possible." As a result of them heeding that advice, audiences far and wide can now tune into the sounds of the two of them chanting:  "Let's try to have a good time, baby, good time. Tonight, let's make it dance right, try to make it look right." With the summer in its early days, it's sound advice, indeed!
:: "WATER WINGS" – stevexcooper  ::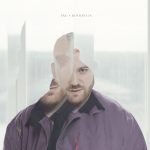 "WATER WINGS" is the latest single to be dropped by global producer and Brooklyn-based artist stevexcooper. Honing down his latest artist collaboration with the heavily commended artist Rothstein, their latest track showcases the very best of dreamy, contemporary pop.
Ahead of their collaborative EP, What Are You Made Of?, the duo have been developing their own style, exploring narratives of human intimacy in all of its wonderful shapes and sizes. "WATER WINGS" connotes themes of tantalizing acquaintance and intimate uncertainty. Lyrics like, "The dissonance that keeps me up all night" develop the duo's compelling creative narrative. Their chronicles of adoration make for compelling listening that is sure to resonate with listeners.
stevexcooper explains, "It's all about relationships. I'm excited about the prospect of not only switching genres with abandon but also switching message and content." As his global artist project continues to evolve, stevexcooper continues to immerse himself in inspirational collaborations and musical endeavors like no other. Naturally, we can expect to see even bigger and better things from stevexcooper in coming months.
:: "Come a Little Closer" – The Undercover Dream Lovers ::
There's something undeniably sweet and irresistible about The Undercover Dream Lovers' "Come a Little Closer." Released at the top of the year, the uplifting track radiates with woozy neo-soul light and charming desire: Sun-kissed vocal harmonies and spirited keys create a space of summery warmth as Matt Koenig weaves a wondrous, feel-good tapestry of revelry and ease.
You and I
Something 'bout it just feels right
When I see that look in your eyes
Something 'bout it moves me deep inside
Hold me close kiss my face
Lets get under the covers and drift away
Is it clear I need you near
I can feel your presence from miles and miles away
"'Come a Little Closer' expresses the feeling of a magnetic pull between two people," Koenig explains. "It's a cosmic feeling that's inexplicable but familiar to many. It's an expression of attraction and desire that can be felt from far away. While writing the song, I envisioned myself on a stage and used that as inspiration. Imagining what it would feel like to play the song as a live performance, and the tension, anticipation and connection with a crowd sculpted the feeling of the song. While writing, I only listened to it from start to finish in order to fully capture the feeling of it being live."
Let my guard down for you tonight
I want to feel alive
Somethings telling me i gotta hold on tight
Hold me close
Kiss my face
Lets get under the covers and drift away
Is it clear i need you near
I can feel your presence from miles and miles away
Get a little closer
Move a little closer
Come a little closer baby
Vulnerable and
— — — —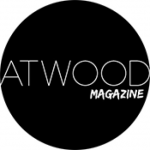 :: Weekly Roundup ::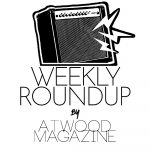 ---
:: This Week's Features ::
---