This Black History Month, Atwood Magazine has invited artists to participate in a series of essays, interviews, reviews, poetry, playlists, and more features in recognition of, and out of respect for the symbolism and significance of this month.
---
Today, acclaimed artist/activist Shungudzo shares her stunning poem, "BLACK OUTSIDE" as a part of Atwood Magazine's Black History Month series. A member of Atwood artist to watch "musical collective" Age.Sex.Location, Shungudzo Kuyimba has quickly become a thrilling and singular artist-to-watch in her own right. A blend of meaning-driven poetry and progressive activism set to an invigorating soundtrack, her solo artistry is incredibly compelling – and this year promises to be a particularly meaningful one as she plans to release her debut album, I'm not a mother, but I have children.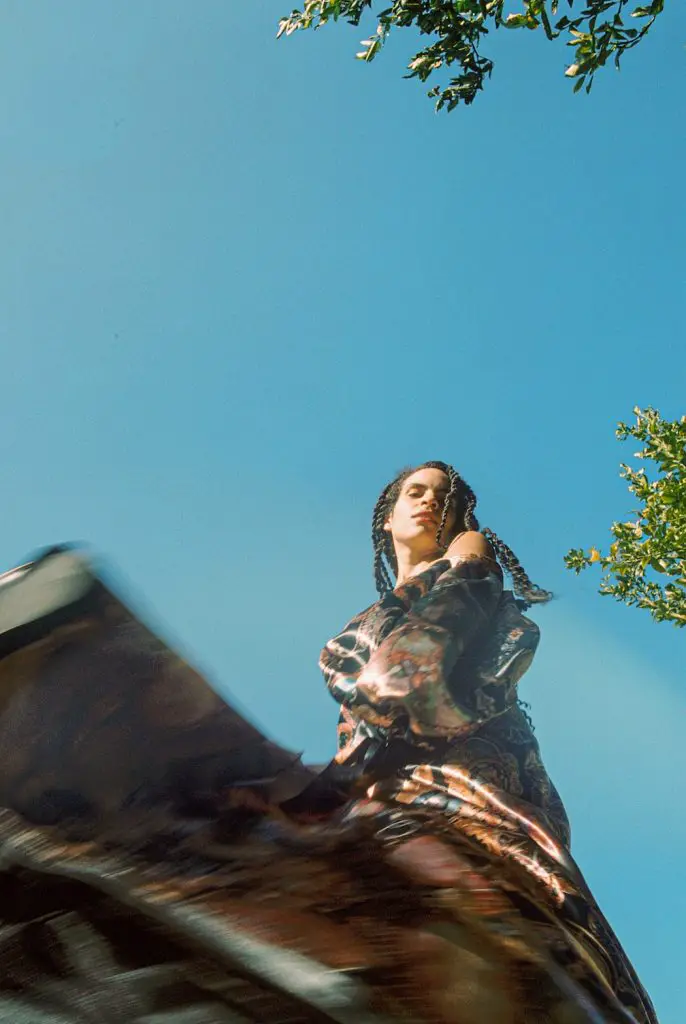 A Zimbabwe born, Los Angeles based artist, producer, songwriter, and activist, Shungudzo stormed into the tail end of 2020 with her three-track I Motsi, led by the uplifting anthem "It's a good day (to fight the system)." A beautiful call to action built on love, justice, and a steadfast belief in humanity, "It's a good day (to fight the system)" inspires listeners to act out of love, rather than anger. It fill your world with light; your day will be a little brighter thanks to her beautiful song. And yet, it's only one side to the Shungudzo's artistry: The pulsing, nuanced outpouring "Fatherless child" shows off some of her darker depths, and the 80 second-long "Silence, hate, beat, kill (outro)" transforms a poem into a provocative musical upheaval.
Shungudzo returned at the top of 2021 with the breathtaking "To be me," a vulnerable and painful outcry that shines a strong light on sexual and racial violence. "'To be me' is an anthem of empowerment for those who've been victims of sexual or racial violence, as well as those who haven't, but live in fear of it," Shungudzo says. "I hope it makes them feel less alone, never to blame, and more comfortable sharing their stories. I also hope that it encourages those who have any kind of power or privilege over others — be it via race, size, sobriety, social or financial status — to think twice about how their actions and words can intimidate, or worse, harm innocent people."
Shungudzo's music is urgent and inherently tied to the present: She is quickly establishing herself as a singular and special voice of her generation, and her forthcoming album is sure to cement her place in the cultural canon. Between its multifaceted styles and sounds, and its stirring intent-driven lyricism, I'm not a mother, but I have children promises to be a standout LP in 2021.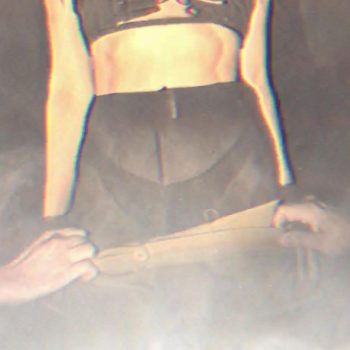 "This month marks the one-year anniversary of the murder of Ahmaud Arbery, a 25-year-old Georgian man who was pursued and killed by three white men for jogging while Black. Jogging while Black; sleeping while Black; driving while Black; being outside while Black; being inside while Black; listening to music on headphones while Black. Black people are being murdered simply for existing, and it's our responsibility to keep talking about it so that future generations don't have to, except for to honor those lost and tell a cautionary tale of a time when humanity couldn't get it together. And along with talking must come doing — committing to using our individual skillsets to challenge and change ourselves and our communities for the better."
"I am committed to using my skills and platform as a poet and musician to promote justice, equality and equity. I am committed to stripping myself of the deep-rooted systemic oppression that causes me to sometimes see myself as unworthy of love and success. I am committed to acknowledging the privileges I do have, and helping those who are less privileged than I am. I am committed to listening, to learning, to building a better world for future generations, together, and to the understanding that all of the change we want to see won't happen overnight, but will happen if we keep pushing for it. We are all part of the change. We are all special. How can you use what makes you special to make the world a better place?"
"This is a poem I wrote for Ahmaud last year that I'd like to share again, in his honor, this year." – Shungudzo
•• ••
BLACK OUTSIDE
poem by Shungudzo
It is NOT a crime to be outside
Day or night, when you're joggin' your lap
It is NOT a crime to be Black outside!
It is NOT a crime to be Black!
It is NOT a crime to be terrified
Or to run when you're under attack
It is NOT a crime to be Black outside!
It is NOT a crime to be Black!
It SHOULD BE a crime to end a life
But instead it's a crime to "fight" back
It is NOT a crime to be Black outside!
It is NOT a crime to be Black!
It SHOULD BE a crime to end a life
Let the world know that this is a fact:
It is NOT a crime to be Black outside!
It is NOT a crime to be Black!
•• ••
I wanna walk through an alley at night
Without making a knife with a key
Like, "Oh, my god, it's safe to be me"
I wanna drink 'til I'm drunk
And not think about everything wrong that could be
Like, "Oh, my god, it's safe, it's safe, to be…"
Me off my face at a stranger's party
I was asleep and he touched my body
Wished I could think but my brain was foggy
I did nothing wrong; why do I feel sorry?
'Cause they tell us that we should take care of ourselves
That if we dress like this, then we've asked to be felt
I wanna walk through an alley at night
Without making a knife with a key
Like, "Oh, my god, it's safe, it's safe, to be…"
I wanna drink 'Til I'm drunk
And not think about everything wrong that could be
Like, "Oh, my god, it's safe, it's safe, to be…"
Black in America, Black and shopping
Black on a jog, in a locked apartment
Black in car, on the sidewalk dancing
They did nothing wrong. Why are they in heaven?
'Cause they tell us that we're only meant for a cell
That if we look like this, then we've asked to be killed
– "To be me," Shungudzo
— — — —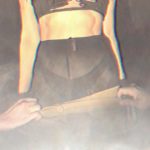 ? © Yazz Alali
art © G. Smith
:: Stream Shungudzo ::
---