This Black History Month, Atwood Magazine has invited artists to participate in a series of essays, interviews, reviews, poetry, playlists, and more features in recognition of, and out of respect for the symbolism and significance of this month.
---
Today, Montreal hip-hop trio Planet Giza go track-by-track through their astral new EP Don't Throw Rocks at the Moon as a part of Atwood Magazine's Black History Month series. Active over the past eight years, the Canadian group of Rami B, DoomX, and Tony Stone have been bending genres and trailblazing their own musical path for the past eight years. "Planet Giza liberally channel many genres into their music, including funk, disco, trap and R&B/soul," Atwood writer Josh Weiner wrote in a recent review.
Following the success of 2019's debut album Added Sugar, Don't Throw Rocks at the Moon finds Planet Giza reveling in a confident, chilled-out space as they weave listeners through fifteen hypnotic, mesmerizing minutes of compelling self-expression, dynamic lyricism, and evocative performance.
"Don't Throw Rocks at the Moon is a small trip into the nightlife," Planet Giza says. "This body of work takes us through the emotions one may experience when dealing with a lifestyle most consider fast paced. Several realizations are made and lessons are learned after colliding with the moon: Ultimately, we realize that the cycle never changes. The moon remains even after you're gone. Trying to control it only ends up consuming you. So you shouldn't throw rocks at it."
Self-described as a "bold coming-of-age EP" and a record that captures the trio's musical essence, Don't Throw Rocks At The Moon maintains its allure from start to finish: From the deep pulse, intimate vocals, and funk fury of "Icarus" to the tender and soulful, keyboard-speckled "Why Do You Run," Planet Giza make every moment memorable and head-bob-worthy.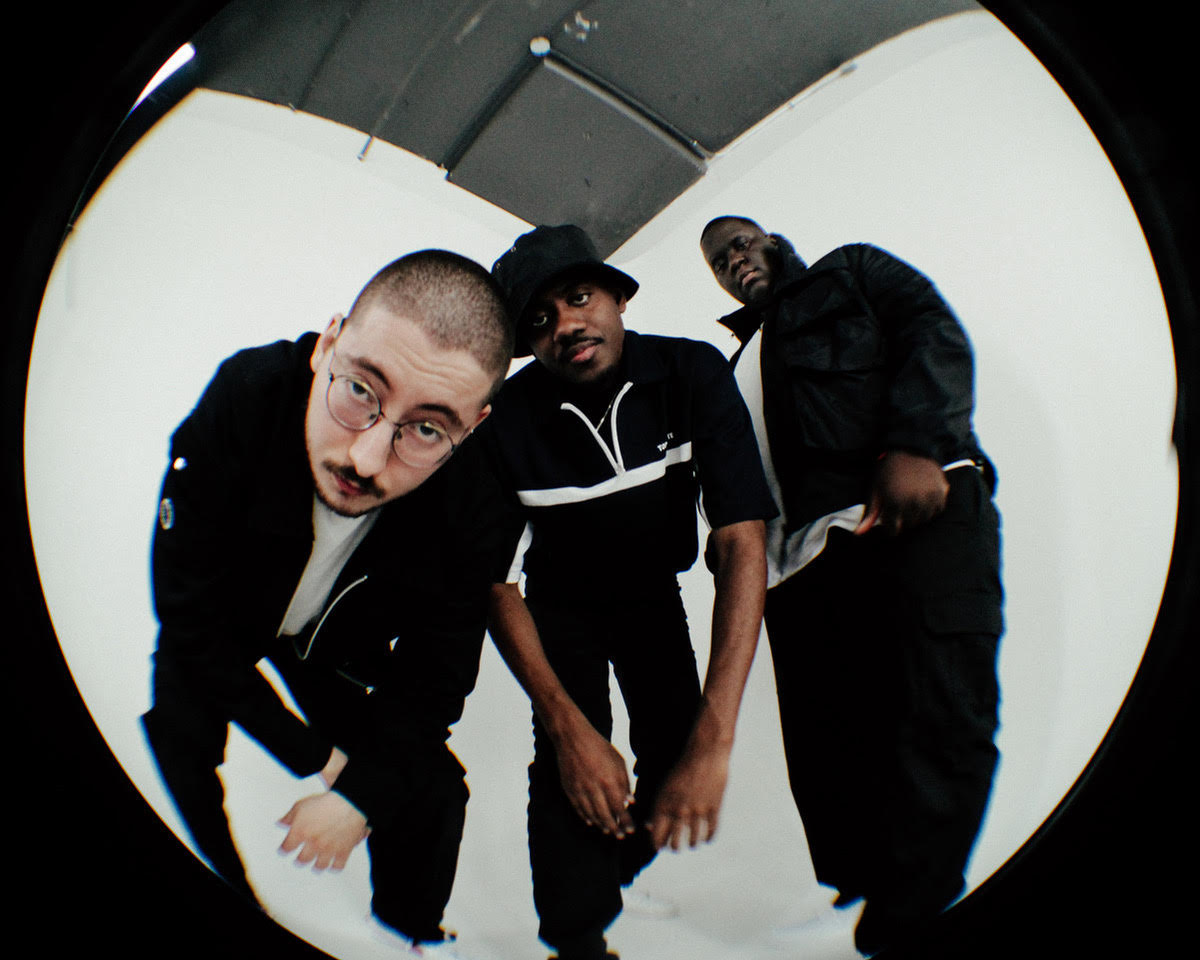 Of particular note is the EP's lead single "When the Moving Stops," a buoyant and bass-driven outpouring of hot, feverish energy. "Dumix and Rami B turn in some more fine production work, fusioning a groove and heavy bass into a mellow beat that's as easy to unwind to as much of Added Sugar was," Weiner writes. "Tony Stone continues to impress as an MC as well, delivering some well-paced, inventive bars and sprinkling them with a few falsettos that recall the likes of Christina Aguilera ("I'm a genie in a bottle, yeah, yeah!") and Kendrick Lamar ("and then the sun… came.. up!") "'When The Moving Stops' is one of those songs where you can just feel the energy as soon as it cuts in," Planet Giza explain. "It's that 'back against the wall, how are you going to react?' feeling we tend to come across… and making sure we come out victorious."
For those in need of a smoldering new vibe, look no further than Planet Giza's latest release. Experience the full record via our below stream, and peek inside Planet Giza's Don't Throw Rocks at the Moon with Atwood Magazine as the trio go track-by-track through the music and lyrics of their EP!
Don't Throw Rocks at the Moon is out now.
•• ••
Stream: 'Don't Throw Rocks at the Moon' – Planet Giza
:: Inside Don't Throw Rocks at the Moon ::
— —
Icarus
Things are put into context with this introduction song. We get to establish that there was a prior relationship with the moon and that the dynamic has changed since then.
When The Moving Stops
This song represents doing things differently and still shining through it all (hence the sun reference). When all odds are against you that's when it's time to excel.
Start Over
This song deals with regrets. Sometimes we wish certain events and relationships could've had a better ending.
LIMB
Lost in my brain. Being stuck in the same environment creates multiple feelings. One of them is feeling lost. It's that moment at the end of the night where all you have is yourself and you start asking questions. What's really going on right now?
Rocky Road
Why do I still feel empty? In the attempt to counter the feeling of being lost, we try and find things to complete us.
Why Do You Run?
Maybe my favourite song on the project. The element of repeating just a few words brings more depth and meaning to them. It's a clash between trying not to "cower in the face of adversity" and realizing that some things can't be changed.
— —
Stream: "When the Moving Stops" – Planet Giza
— — — —
? © Guillaume Landry
:: Stream Planet Giza ::