The Irish rockers of Inhaler speak on embracing the good, making light of the bad, and overcoming the ugly in the creation of their stunning sophomore record, 'Cuts & Bruises.'
Stream: 'Cuts & Bruises' – Irish
---
They say life imitates art, but for Inhaler, perhaps the inverse is a more accurate testament to musicianship and artistry.
Saying that sophomore albums are hard would be an understatement; most artists call it the "sophomore slump" for a reason. When you're trying to make one while navigating life in your early 20s, staying committed to the craft, persevering through the trials, and dealing with others in the same boat as yourself feels closer to impossible. For vocalist-guitarist Elijah Hewson, guitarist Josh Jenkinson, bassist Robert Keating, and drummer Ryan McMahon, the process was far from graceful, but the outcome certified that their adversities were necessary and worth withstanding. Having fired on all creative cylinders and powered through the grit of life amidst post-pandemic chaos, it's much more appropriate to call Inhaler's sophomore effort, Cuts & Bruises, a sophomore smash.
Compared to the defiance and optimism of their widely commended debut LP, It Won't Always Be Like This, Cuts & Bruises (released February 17, 2023 via Geffen US / Polydor Records UK) highlights Inhaler's relationships du jour, cuts, bruises, and all. Whether those relationships are with one another or other people, the four are realistic and candid in their portrayal of human connection without completely losing themselves to the gloom and doom of the subject matters they choose to address.
With Cuts & Bruises debuting at #1 in their home country of Ireland and #2 in the UK (rivaled only by global pop sensation P!NK's Trustfall), it's clear that Inhaler are, in many ways, on their way to becoming mainstays in the indie rock genre; world domination is far from fantasy for the four Dublin natives. They don't lose their humility though, not in our conversation, nor in their words toward fans and supporters, as the four never fail to express heartfelt gratitude, appreciation, and love where they can.
A big thank you from us x pic.twitter.com/sbXbZeXPO4

— Inhaler (@InhalerDublin) February 24, 2023
Between a fire alarm going off mid-interview and silly, off-track banter among the four guys sitting side-by-side, Inhaler proved one thing certain: That they're as witty and endearing as they are musically gifted. "It's a very Irish thing to be like, 'Oh, if we can't see a fire, it's fine,'" joked McMahon. Their apathy and nonchalance toward a potential fire in the building seemed near-effortless, and the same can definitely be said about their talent and artistry.
But, as easy as they make it look, "easy" is quite a far cry from the band's reality.
"We didn't even have the energy to go out," said Hewson. "The most we'd leave the house was to just go for a walk in the morning on days off. You just feel so emotionally depleted. Especially being in the studio with our producer, we'd talk a lot during the sessions, so we just wanted to keep our mouths shut when we got home."
In spite of all the sleepless nights, days-long studio sessions, and tension-induced fights, Inhaler didn't fold under stress – they emerged stronger because of it.
It's clear why so many say that diamonds are created under pressure, and as the four lads continue creating, climbing, and conquering, these hidden gems won't be so hidden for much longer.
Without a doubt, their unrelenting passion and hard work have paid off, not just showing in the insane success of their personal projects, but in the acclaim that they've received from some of the most iconic musical acts in modern Europe. From a second tour with Arctic Monkeys in the spring to supporting Harry Styles at Slane Castle in June, Inhaler are riding first class on the bullet train to irreversible stardom, and they're stopping at nothing until they reach it.
It was cold and pouring rain at 7 AM when I sat down to speak with the four from my desk in California, but for what my words are worth, it felt like sun rays shone from halfway across the world through the screen of my laptop during our 20-minute conversation. Just a few hours before they hit the stage in Birmingham, Inhaler joined Atwood Magazine to give us unique glimpses into their friendship, growth, and of course, the creative process behind the masterpiece that is Cuts & Bruises.`
— —
Watch: "Love Will Get You There" – Inhaler
A CONVERSATION WITH INHALER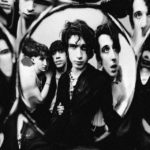 Atwood Magazine: FIRST OF ALL, HAPPY ONE-WEEK ANNIVERSARY OF CUTS & BRUISES! TELL US ABOUT THE RECEPTION SO FAR AND YOUR FEELINGS POST-RELEASE.
Elijah Hewson: It feels very good! We've just been playing the new songs live, and we couldn't have asked for a better reception to it. Everyone's like, "'If You're Gonna Break My Heart' is definitely one of the best moments of the set." It's nice to have something that's trumped "My Honest Face," finally.
HOW HAVE YOU GUYS ENJOYED PLAYING LIVE SO FAR?
Ryan McMahon: It's been very interesting because we've been changing up our setlist most nights, trying to throw in as many new songs on the new album as possible, and trying to see which ones go down the best. It's a fun way to keep our minds stimulated each night. But again, as Eli said, the audiences have been very consistent on this tour. They're going wild most nights.
WITH THE THEME OF THE ALBUM SURROUNDING FRIENDSHIP, IT'S IMPORTANT TO RECOGNIZE THAT BEING BANDMATES IS ONE THING, BUT BEING FRIENDS IS SOMETHING ELSE. SINCE ALL OF YOU GUYS BASICALLY STARTED OFF AS CLOSE FRIENDS, IN WHAT WAYS HAS YOUR DYNAMIC CHANGED EVER SINCE YOU ESSENTIALLY BECAME COWORKERS ON TOP OF THAT?
Elijah Hewson: I don't really know how to explain it. When you're friends, you have an emotional responsibility to each other. When you're also work partners, that can take over sometimes, and you find it hard to get back in touch with just being mates. I think we've gotten really good at keeping both things at the same level. There are times when there's a lot of pressure and anxiety about things, and we can be more irritable. We just have to constantly remind ourselves that what we're doing is a dream come true and to just have fun doing it. When there's a lot of work, you can get distracted by that, but the bottom line is, this is the best job ever. If we can keep that in our sights, we'll be okay.
DO YOU THINK WORKING TOGETHER NOW IS DIFFERENT COMPARED TO WHEN YOU WERE WORKING ON IT WON'T ALWAYS BE LIKE THIS?
Elijah Hewson: … Yes.
Robert Keating: More experience. We made a lot of mistakes in between, and now we've learned from them. A few good years under our belt have helped us learn how to deal with each other, help each other, and support each other in different ways.
IT'S NOT EASY BEING SURROUNDED BY THE SAME PEOPLE 24/7. YOU MENTIONED THAT THERE WERE THESE EXPLOSIVE FIGHTS IN THE STUDIO WHERE YOU THREW TAMBOURINES AND WHATNOT, SO WHAT HELPED YOU GUYS OVERCOME THESE ROUGH PATCHES?
Ryan McMahon: Reminding ourselves that it could always be worse.
Elijah Hewson: A lot of them weren't even about creative differences or anything like that. It was more like a melting point– just reaching a melting point of emotions and anxieties, and letting it out in whatever way possible. If there was an opportunity to have a fight at a certain point, it would happen. Then once it was over, we were all hugging each other. It just needed to happen at certain times for us to move forward and continue working.
Robert Keating: Also, when you're in a collaborative situation with multiple people, I think everyone deals with things differently. Sometimes we weren't fighting, but the worst days were when no one was saying anything. It was all circumstantial, and it aided towards the bigger picture, which was an album that we were a lot more confident in as a group. It was a refreshing feeling for the band.
THAT'S INTERESTING! I THOUGHT THE FIGHTS BROKE OUT BECAUSE YOU WEREN'T CREATIVELY ON THE SAME WAVELENGTH.
Elijah Hewson: That was more on the first record, to be honest.
Robert Keating: We were all going in the same direction this time. I mean, there were obviously some differences that would spark conflict. Eli's right, it just tended to be something under the hood that we hadn't talked about. Something completely unrelated would be the reason why the original fire broke out.
Elijah Hewson: On the first record, we had lots and lots of time apart. Before we went to record it, we were in different places musically. On this record, we had spent so much time together before that we already had these discussions about what we wanted it to be like, what we could do, and all that kind of stuff. It was definitely different in person.
DID THE ALBUM MUTATE AND EVOLVE FROM YOUR INITIAL IDEA FOR IT?
Ryan McMahon: I don't think we even fully knew what it was we were going into when we initially went in. I think the topic of friendship and companionship became more of a prevalent thing in our lives as the songs were starting to form, and the music was starting to come together. A lot of what we do and a lot of what we fall into comes very naturally. We try not to feel super pigeonholed or contrived in any of our ideas.
ROB, I KNOW IT WAS YOUR IDEA TO SORT OF MASH-UP "BROOKLYN BRIDGE TO CHORUS" WITH "FLOWERS" ON THE BBC LIVE LOUNGE, WHICH WAS PRETTY GENIUS IF I DO SAY SO MYSELF. THE INSTRUMENTALS ON "JUST TO KEEP YOU SATISFIED" AND "WHEN I HAVE HER ON MY MIND" WERE VERY REMINISCENT OF SOME SONGS BY THE KILLERS TO ME, SO WAS THIS YOUR IDEA AS WELL OR DID YOU CONTRIBUTE TO INCORPORATING ANY OTHER INFLUENCES?
Robert Keating: Well, thank you very much! I'm no genius.
Ryan McMahon: Maybe you are.
Robert Keating: I'll take that at three o'clock in the afternoon. I don't think I contributed anything like I did on that BBC session. That was probably the peak of my contribution to the band, really. The lads didn't stop talking about that until a week after. In terms of "When I Have Her On My Mind," a lot of that was Josh's delicacy on the guitar.
Josh Jenkinson: Well, we all did our own bits.
Robert Keating: For sure, but that song was kick-started by Josh's killer array. And then "Just To Keep You Satisfied" was a lot of work by Eli on the original demo in terms of the guitars. I oversaw it all, but I was not the creator.
THERE WERE A LOT OF INFLUENCES. YOU GUYS DREW FROM BRUCE SPRINGSTEEN AND BOB DYLAN ON "IF YOU'RE GONNA BREAK MY HEART" AMONG SO MANY OTHER PEOPLE, SO WHERE DO YOU THINK YOUR INFLUENCES SHONE THE MOST ON THE ALBUM?
Elijah Hewson: Good question.
Robert Keating: We hadn't thought about that.
Ryan McMahon: You're spot on with that song. We know for certain, just from having spoken about it so much, what "If You're Gonna Break My Heart" was influenced by, but everything else is quite hard to pinpoint. "Dublin In Ecstacy" was kind of like a War On Drugs-y thing that we wrote when we were eighteen. "Just To Keep You Satisfied" came around the day after we mastered the whole first album, so our influences were quite evolutionary throughout the making of this record. There's no main group of artists that we were listening to across everything else.
IT WON'T ALWAYS BE LIKE THIS WAS A LOT BRIGHTER AND MORE OPTIMISTIC, WHILE CUTS & BRUISES IS ITS SLIGHTLY MORE STRIPPED-BACK AND REFLECTIVE SIBLING. HOW DID THE CREATIVE PROCESS COMPARE WHEN YOU'RE MAKING MUSIC BASED ON HAPPINESS VS. WHEN YOU'RE MAKING IT BASED ON SADNESS?
Elijah Hewson: Earlier mornings and later nights of writing. On the first record, we wanted it to be optimistic and defiant because we had come out of the pandemic, which was a shit time for everybody. On this record, we just wanted to be a bit more real with ourselves. We had definitely been honest on the first, but I think this is a lot more of an honest reflection of where we're at. Songwriting late at night and in the early mornings is where you're most raw and emotional.
Ryan McMahon: I think there are still a lot of really positive moments on this record, but it is definitely more realistic, whereas the first album was more idealistic in a sense. Another lesson that we learned while making the first album, and also this album, is that you shouldn't ever force a particular type of emotion into a song. A lot of people around us were saying, "You've gotta write an upbeat, positive-sounding song." But if you aren't feeling the actual motivation to do that, it will feel very forced, and it won't come out so well on the actual song. That kind of goes back to us wanting to trust our gut a lot more with the making of this record.
ELI, BEING THE MAIN SONGWRITER IN THE BAND AND WRITING ABOUT REAL-LIFE EXPERIENCES, DO YOU EVER FEEL TOO VULNERABLE OR EXPOSED WHEN YOUR INNERMOST THOUGHTS AND FEELINGS ARE ON DISPLAY FOR ALL THESE PEOPLE TO HEAR?
Elijah Hewson: Yes, definitely. It's hard. Even bringing it into the studio is a weird moment. But thankfully, a lot of it was done gradually while we were in the studio. It wasn't like, "Okay, let's do this, this isn't finished." We were all there for all stages of the lyrical development, for the bangers and the really sad songs. Everybody was around to see the different parts develop, and they would come say, "Change that, change that." Everyone was very much involved. I think it's scarier giving it to other people.
LIFE MOVES FAST WHEN YOU'RE IN A PROFESSION AS DEMANDING AS THIS, AND I KNOW YOU GUYS WERE WORKING ON A TIME CRUNCH DURING THE MAKING OF THIS RECORD. HOW DID YOU GET OUT OF CREATIVITY LULLS AND HANDLE THE PRESSURE OF PRODUCTION TIMELINES?
Elijah Hewson: Persistence. Just keep going. We didn't have a choice on this record. We couldn't be like, "Oh, okay, we're a bit tired, let's take like a week off." We just had to keep going through it.
Robert Keating: Coffee.
Ryan McMahon: Lots of coffee.
Elijah Hewson: Then, doing the opposite of work in the nighttime.
Robert Keating: Switching off when you're finished, hopping out when you can.
Elijah Hewson: We didn't even have the energy to go out. The most we'd leave the house was to just go for a walk in the morning on days off.
Robert Keating: We had one day where we went for Sunday roast, and that was it.
Elijah Hewson: You just feel so emotionally depleted. Especially being in the studio with our producer, we'd talk a lot during the sessions, so we just wanted to keep our mouths shut when we got home.
OF COURSE, YOU GUYS STARTED PURSUING MUSIC IN YOUR EARLY TEENS AND YOUR SCHEDULES HAVE SINCE BEEN PACKED TO THE POINT WHERE YOUR LIVES KIND OF REVOLVE AROUND ONE ANOTHER AND YOUR CAREERS. RYAN, I KNOW IMPOSTOR SYNDROME IS SOMETHING YOU BRING UP A LOT; I FEEL LIKE A LOT OF PEOPLE TEND TO FORGET THAT PERFORMERS ARE ALSO HUMAN AND EXPERIENCE THESE PERIODS OF SELF-DOUBT LIKE THE MAJORITY OF US IN OUR EARLY 20S. DO YOU AS A YOUNG PERSON FEEL LIKE YOU'RE MISSING OUT ON YOUR YOUTH OR DISCONNECTED FROM OTHERS BECAUSE OF THIS HECTIC LIFESTYLE?
Ryan McMahon: Yeah, in a sense. I know what you mean, but this is just the reality of the lives that we've decided to pursue. We don't really spend too much time thinking about that too much. We're very blessed that we didn't have to deal with the pressures of college exams and another four years of studying after we finished school; we kind of just wanted to get out of there as soon as possible. We definitely count our lucky stars. It is weird when we go away for a long period of time, and then we come home to find people moving on with their lives. You think, "Oh, I know what they're doing! I know what so-and-so is doing." And then, you find out they've left the country. But, I don't think any of us are ever wishing our lives or our jobs were ever any different.
I JUST ASKED A BUNCH OF HEAVY QUESTIONS, SO I'M GOING TO SWITCH GEARS AND LIGHTEN THE MOOD A BIT. JOSH, YOU MENTIONED THAT "VALENTINE" WAS YOUR FAVOURITE TRACK ON THE RECORD A COUPLE OF TIMES, WHICH I'M ALSO A PRETTY BIG FAN OF. WHAT IS IT ABOUT THIS SONG THAT STANDS OUT TO YOU?
Josh Jenkinson: I think when we first came up with the idea for the song, it was actually on Valentine's Day, funny enough. It was in the early stages of recording, so we were still pretty upbeat and hopeful. We were in a creative space, and we didn't have any people to go on Valentine's dates with. We were all together sitting on a couch, and we just came up with it then and there. It was really organic and fast, which I enjoyed. It wasn't one that we talked about for ages. Then, we went into the studio the next day and recorded it. The speed of how it came and the fact that it was a moment captured and put on the record was great. It was organic, which I think is why I liked it so much. But, I'm still getting to grips with playing it live. It's definitely one way, it's got to have a vibe to feel comfortable.
Elijah Hewson: The lights have to be really low.
Josh Jenkinson: Yeah. And the lights are not that low.
Elijah Hewson: I think that we feel like it's lighter than it actually is onstage. We played it the night before last night and it felt good, but not as good as the first night we played it. That was the best because we were all very tense and anxious about playing, and it just really took off. It's good. It's got a lot of things.
WHAT WAS YOUR FAVOURITE PART OF MAKING THE RECORD? WHAT ARE SOME NOTABLE MEMORIES YOU HAVE?
Robert Keating: The end.
Josh Jenkinson: Either the end or the first month. The first month was really fun because we just made songs every day, with at least four different ideas coming up each time. It was nice.
Robert Keating: We really enjoyed playing together. We didn't feel the pressures yet– we should have! We should have had the last month be like the first one, because we would have been in the studio for probably a third of the time. I think the first month was, like Josh said, playing new things every day and enjoying being in a band again. Even though the pandemic had ended, we still didn't really have a lot of time to play together, so that was important for me.
Ryan McMahon: One for me was nailing the album cover.
Josh Jenkinson: Yeah, that was great.
Ryan McMahon: That actually took longer than we had expected.
Elijah Hewson: We wanted to get the album cover in America, and when we went on the tour, we'd go loads of different places. We'd go to the sides of the streets, and we'd stop the bus to take photos. The first hotel we checked into had this mirror on the wall. Our photographer, Lewis, was like, "Oh, that looks cool, let's do that!"
Robert Keating: It was pretty good. We didn't think about that.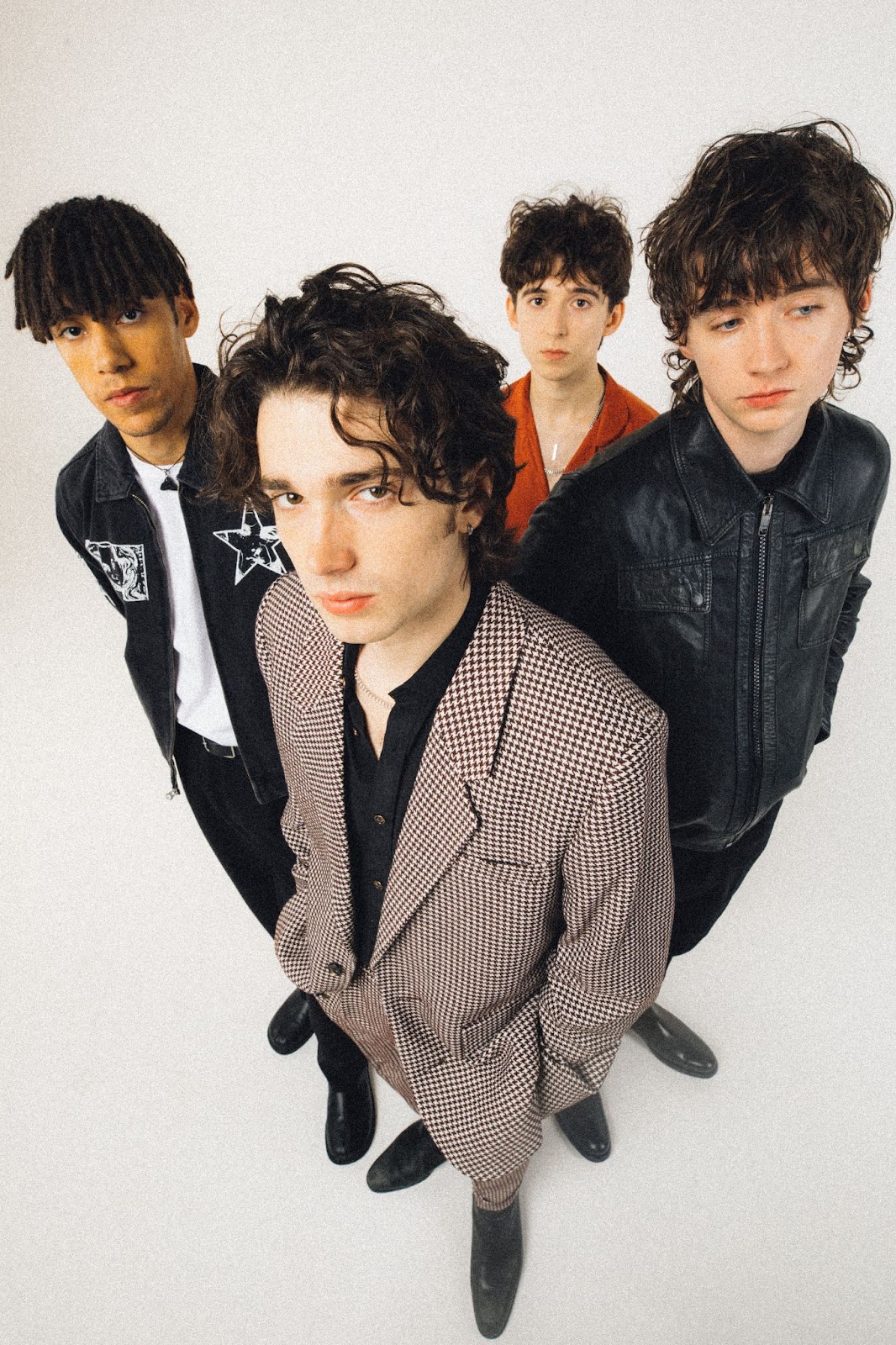 WHAT'S INHALER'S BIGGEST STRENGTH AND WHAT'S STILL A WORK IN PROGRESS?
Josh Jenkinson: Our biggest strength is coming up with musical ideas very quickly. Something that's a work in progress is finishing songs.
Robert Keating: Yeah, that's a very good point. I don't think we've ever done a jam where we haven't had a good thing come out of it, which is bizarre actually.
Josh Jenkinson: Well, in our opinion anyway.
Robert Keating: I was gonna say that none of them could be put on the radio. Something we need to work on is getting them to the next stage. We're getting better at that as well, honestly.
AND, WHAT'S ONE THING YOU KNOW NOW THAT YOU WISH YOU KNEW GOING INTO THE FIRST RECORD?"]
Elijah Hewson: Space. Not outer space, just musical space.
Ryan McMahon: Balance.
Robert Keating: I almost feel that it was important for us to learn that because of the first album. We would've dropped the keys for a few songs as well.
Elijah Hewson: Also, not put like 12 drum tracks on.
Robert Keating: Maybe we would make our cover not look like an H&M photoshoot.
— —
— — — —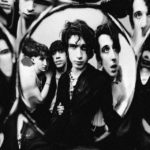 ? © Lewis Evans
:: Stream Inhaler ::
---