In a two-part editorial series, Atwood Magazine explores COVID-19's impacts on independent music in the US and UK, and how folks are adapting to meet the moment.
by guest writer Emily Algar
— —
Our previous article talked about the background to the COVID-19 pandemic in the United Kingdom and the United States, and how the socio-economic foundations had already been laid by the government and the music industry, for the pandemic to cause the extensive damage it has done to independent artists and musicians.
The following is a series of interviews with those individuals with whom you have become well acquainted over the years; who have accompanied you to work, on holiday, at a party on a Friday night, and even perhaps at your life's most poignant and celebrated moments.
The Haves and Have-Nots
In the last six months, I have interviewed and spoken to a number of artists and musicians working in the independent music industry in both the United Kingdom and the United States and asked how COVID-19 has affected them both from a financial perspective but also from an emotional one. I spoke to them about what they are doing to try and recoup the costs that they have lost from touring, how they are managing to juggle family responsibilities as well as other issues of inequality that have come to the surface since lockdowns were enforced in both countries.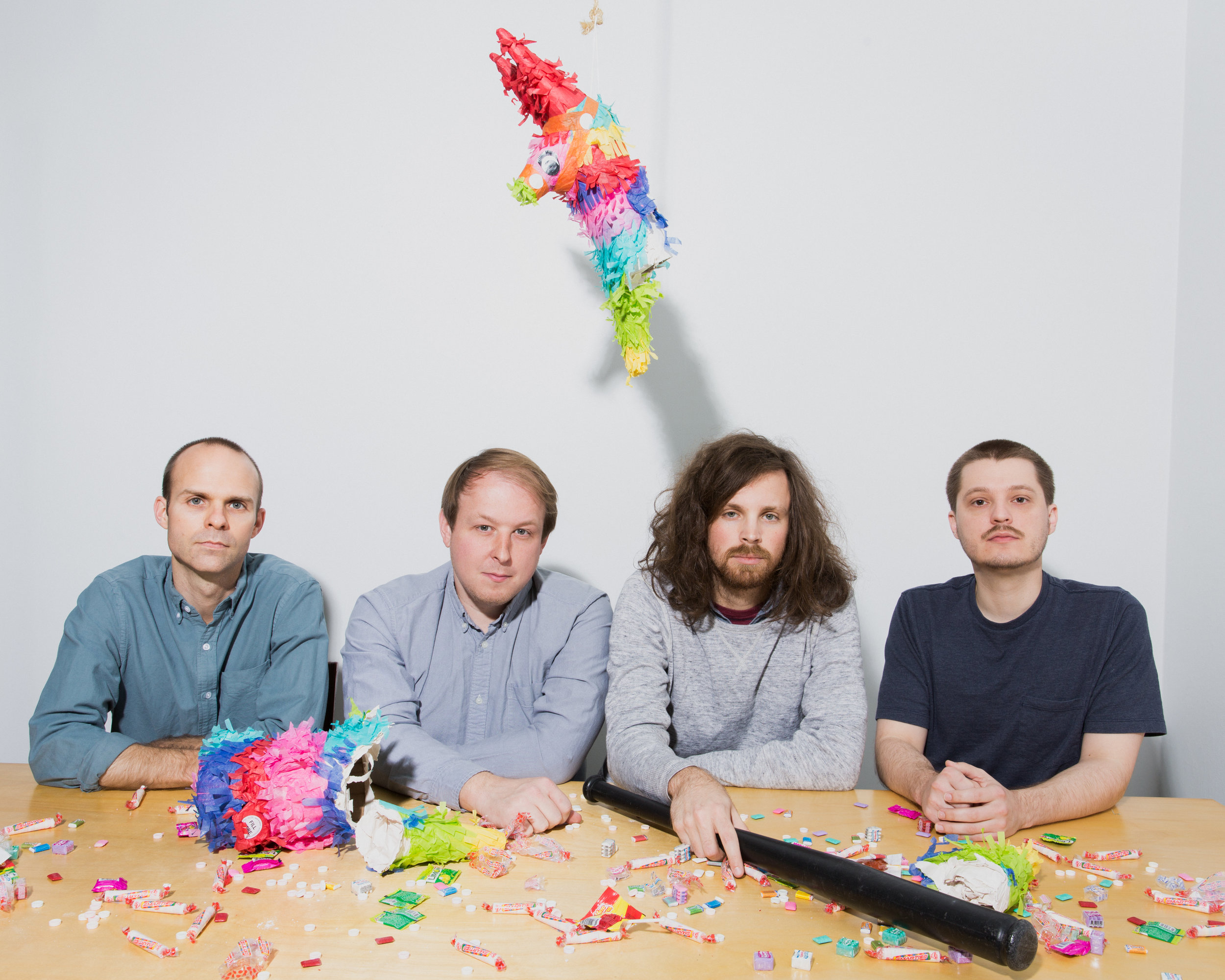 Reed Watson, who is the drummer for the band Belle Adair and the label manager for the independent Alabama music label Single Lock Records, has seen 80% of the label's business shut down overnight.
Watson talked a lot about the impact COVID-19 has had on independent record stores and how that impact has trickled down to independent labels. "In terms of the label, we've seen our online orders tick up a bit, but independent retail worldwide is basically shuttered, so we're feeling that, as well."
He also highlighted the need for those in the industry to take this opportunity to have a really good look at their personal finances. He was also the only person I spoke to who mentioned this.
"I would also add that it's a good time to go over your professional finances with a fine toothed comb— there may be money out there waiting for you, but you don't know it because you haven't had a slow moment to research it. Here in the States, SoundExchange is an organization that collects various royalties, as well as PROs like BMI, ASCAP and SESAC. I've been encouraging our folks to study up and use this time to get sharper. Learning is always beneficial, regardless of the circumstance."
I asked Watson what creative ways he had seen artists use to continue to connect with fans and encourage them to buy music and he pointed out that, "What if you are an artist that doesn't have internet access? What if you live in a rural environment? In a way, this crisis is exposing the haves and have nots… and I'm trying to figure out more creative methods to connect people that aren't necessarily dependent on someone's financial status. It's not easy." As highlighted earlier, this crisis has exposed the deep-seated inequalities in our society that have been in existence for decades.
Since speaking to Watson, his label Single Lock Records has created a non-profit, Advocacy Fund for Alabama Musicians, which will give grants to those struggling in the music industry in Alabama.
A lot of the artists I spoke to had albums or singles about to be released when COVID-19 hit, and therefore had tours planned as well as other events.
Jill Andrews who is an independent artist in Nashville released her third album Thirties and an accompanying book of essays at the end of March, right at the start of lockdown here in the United Kingdom. Andrews not only had to cancel her tour but also a book and radio tour that was shelved. This album was perhaps her most ambitious and the one she hoped would bring in enough revenue for her to continue making music in a comfortable way.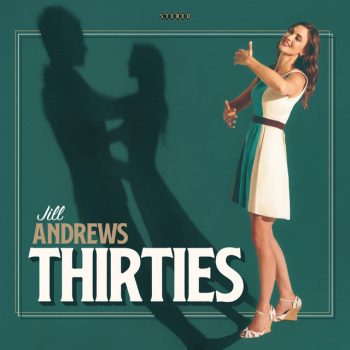 "There is no way to know exactly how it has affected me financially. I'm sure I've lost thousands and thousands of dollars. I'm hoping that I can still figure out a way to sell all of these records and books that I have sitting in my house. My team and I planned for a year for this release. We had a huge marketing campaign going, tour planned, radio, and book tour planned and it all went up in smoke. I have tried to remain positive about it all."
Though there is financial assistance out there for those self-employed in the United States and the United Kingdom, it is either hard to come by and/or not enough, something Andrews herself has discovered.
Andrews is now a member of Patreon, a membership platform which allows fans to have access to exclusive artist content depending on the subscription service they choose.
I also spoke to Andrews about how she is coping with home-schooling her two children amidst her job as a musician and artist. I am normally vehemently opposed to asking mothers how they balance their work whilst being parent, when fathers are not asked the same question, but in this context I believe it is warranted given that more childcare responsibilities and home-schooling has fallen to women during the pandemic, even if those women who work full-time or part-time. There are predictions that the pandemic will have set women back decades. Andrews said she was one of the lucky women who had a partner who is helping out with childcare and home-schooling, therefore planning online shows and interacting with fans was still possible.
"My brain is pretty splintered. Homeschooling is going well for my son but my daughter is too young to stay engaged in anything for long so it's been challenging keeping her occupied. Luckily I am not parenting alone. My husband Jerred is amazing and has been very helpful. We are equal partners in all of it and we give each other space to work around the kids."
Melanie Baker is a British independent artist who also had an upcoming release and tour coincide with the lockdown. Baker released her very first EP Broken and like Andrews, she had to cancel her tour and promotional activities. Baker had also recently quit her part-time job to focus fully on making music.
"Touring and gigging would have made up a large majority of my income this year. I only recently went full-time music after quitting my part-time cafe job last year which was a big step for me… As an independent artist, it's really tough to make decent money solely through streaming so selling CDs and merchandise at shows was going to cover a lot of my costs. So, financially – yeah it's been quite a hit."
There is financial assistance for those who are self-employed but to qualify you need to have been self-employed for a number of months. There are other unemployment benefits in the UK such as Job Seekers Allowance (JSA) and Universal Credit but both of those do not begin to cover the costs of food and rent, and due to the huge numbers of people applying, there is a backlog of claims.
I also asked Baker how the pandemic had affected her emotionally, especially considering she is a new artist and was about the embark on her first headline tour.
"Emotionally, it's a bit up and down. Of course, I'm pretty disappointed but I'm also very aware of my privileges and I feel so lucky in a lot of ways – especially in the grand scheme of things. I'm glad I can still make music and people can still listen to my music. If my songs can even touch a handful of people and offer some sort of solace or comfort in these strange times we find ourselves in right now, then that feels like I've done something right."
Sophie Sanders, another artist who lives in Nashville had several singles planned for the first half of this year. Sanders works part-time as a nanny, and I asked her how COVID-19 had affected her financially both as a musician and in her other job.
"I nanny part-time in addition to songwriting, so COVID-19 has wiped out one half of my income. Luckily, the family I work for pays me through the same system that they pay the employees of the small business they own. They have applied for a loan through the CARES Act to be able to keep paying their employees, me included. That hasn't gone through yet though, and no telling when it will. The unemployment that they've filed for all of us in the meantime is also still pending. So, I'm feeling extra tight financially these days. Hopefully one day the $1,200 stimulus check and some unemployment help will show up in my account, but until then, stress is definitely the name of the game."
Since speaking to Sanders in April she has told me she has been unable to claim through her employer as she hadn't been working for them for a full 12 months.
Sanders who is normally averse to spending too much time on social media has been using it more and more to connect with fans, share her new music and has even done a few acoustic videos with her boyfriend.
"I also released my singles 'Dad Bod' and 'California' since quarantine began and used social media to promote them. I have another single I think I will release sometime soon…possibly while we're still quarantined. I find I'm having a hard time making future-based decisions like that right now though because everything about the future feels so uncertain."
---
The band Lily & Madeleine were in-between album cycles after releasing their third album Canterbury Girls last year and had plans to tour this year. Lily & Madeleine are signed to New West Records, an independent label based in Nashville and Georgia. When the pandemic hit, Lily and Madeleine headed back to their parents' home in Indiana after having briefly moved to Nashville from New York City. I asked both sisters how the pandemic had affected them financially and what financial assistance they had applied for.
Madeleine: "It's prevented us from touring which is our main source of income. However, we are still receiving royalties from streams, etc so that's nice. It's not very much, but it's something. I also had a part time job in Nashville that I had to leave."
Lily: "I think this time is more about saving money than trying to make it… I'm still waiting on my stimulus check though. The government better pay up!"
I also asked them about the emotional toll this was taking on them and the unsaid and sometimes said pressure on artists to be productive during times of crisis as well as the responsibility to make everyone else feel better even if they themselves are not up to entertaining.
Madeleine: "To be totally honest I'm kind of in self-preservation mode. I'm not being very active on social media. I know a lot of people turn to artists as a source of hope when they feel stressed; I know I do! So I feel a sense of responsibility to provide content and comfort for people. And I know reaching out to people online is kind of the only way we can maintain a sense of community/belonging/compassion during this time. Everything feels so grave and dire that posting about new music right now feels kind of dumb and insensitive."
Lily: "Right now I fully do not care about "preserving our brand" or whatever. I just want to maintain my sanity and make sure the people I love are safe and secure."
"This stuff happens to other people"
These are the musicians you stream on Spotify or see in concert who are now unemployed and struggling to pay their rent, to look after their children, to make long-term career plans and even continue to make music. I have seen social media posts about musicians considering selling their instruments, which is the same as an electrician selling their tools. The very tools they need to make a living. In any other profession we would call any such consideration, let alone action, ridiculous but when it comes to artists and musicians, and those people who pursue a creative living, we call it necessary and barely bat an eyelid.
There is a disconnect happening here. We live and breathe music, it is the soundtrack to our daily lives, but we don't like paying for it or paying enough for it or challenging the institutions that devalue our favourite independent artists' work. This pandemic has pulled the magic curtain back and showed us the wizard for who he really is. We have now seen and heard from artists who should be able to make a living on the sale and streaming of their music but who are barely able to make their rent.
The question for after this is all over is this: are we going to start remunerating artists for the joy they bring to our lives and, more importantly, the marginalised experiences they give a voice and place in history to, or will it be business as usual?
— —
Emily Algar is a journalist and writer who specialises in both long and short form features as well as interviews and reviews. She has written pieces ranging from the commercialisation of feminism and feminism in popular culture, critiques surrounding freedom of speech and the #MeToo movement as well as recently interviewing refugees from Iran. Emily also worked as an A&R intern on the Grammy Nominated Album (Best Folk Album) Front Porch by artist Joy Williams of The Civil Wars.
— — — —
Some organizations for independent musicians:
Royalties
SoundExchange – https://www.soundexchange.com/
BMI – https://www.bmi.com
ASCAP – https://www.ascap.com
SESAC – https://www.sesac.com
US non-profit organizations
The Advocacy Fund for Alabama Musicians – https://www.afamalabama.org
Membership Platform for Musicians and Artists
Patreon – www.patreon.com
UK Government Financial Support
Job Seekers Allowance – https://www.gov.uk/jobseekers-allowance
Universal Credit – https://www.gov.uk/universal-credit
Self-Employment Income Support Scheme – https://www.gov.uk/guidance/claim-a-grant-through-the-coronavirus-covid-19-self-employment-income-support-scheme
US Government Financial Support
CARES Act – https://home.treasury.gov/policy-issues/cares
— — — —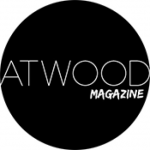 ? © William Recinos (musician busking)