Boyish's India Shore and Claire Altendahl peel back the scars and dive deep into their soul-stirring 'Little Demon Boy' EP, an intimate, vulnerable, and achingly raw record full of indie rock reckoning and cathartic release.
Stream: "Kill Your Pain" – Boyish ft. King Princess
---
Little Demon Boy is dedicated to our 17-year-old selves. It's about some of the scariest times of our lives. About feeling someone slip from your fingers.
There's nowhere to run to and nowhere to hide on Boyish's Little Demon Boy.
Scars are front and center; old wounds are open and still bleeding; traumas are exposed for all to see, hear, and feel. Pain becomes beauty throughout this achingly raw and hauntingly intimate EP, but – just as in life – it takes the long way to get there: "I never wanted to need you; live long enough and you'll die from anything." "Don't be such a mess, just kill your pain… heaven, hell, it's all the same." "I don't feel alive, I feel so pretty and plastic and worthless." "I'm so scared of living but I never stop trying, it's complicated… Want someone to save me, 'cause I don't wanna do it." Each line reads like a diary entry pulled from our darkest days, and yet there's something undeniably triumphant about these songs; a glimmer of light, love, energy, and empowerment shining through the turmoil.
Little Demon Boy is, without a doubt, two souls' dark and vulnerable fever dream, but it's also their bold and beautiful cathartic release: A set of six soul-stirring songs reckoning with, and ultimately owning our damage, finding strength in the cracks of our full and fractured lives.
Didn't some coach once-upon-a-time tell us "no pain, no gain"?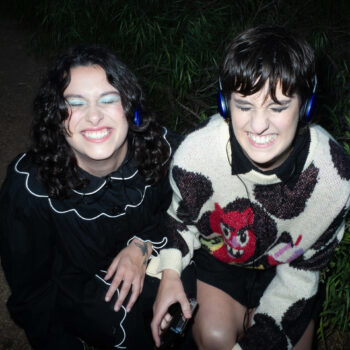 I've been over the edge
Say it again and I'll take you with me
Let you know how it felt
When I scraped my knees
going down this mess of sorts
Pacing around, you're making
your path on my floor
Wasting every minute you can
and you say to me
Maybe we should give it a go
It's hot in hell where I want you baby
I couldn't let you know
I've been scared of the state of things lately
I wanted to say to you
Don't be such a mess, just kill your pain
I wanted to say to you
Heaven, hell, it's all the same
Released September 8, 2023 via R&R Digital, Little Demon Boy is as unapologetic as it is unfiltered. Following 2021's We're all gonna die, but here's my contribution and 2022's critically acclaimed My Friend Mica, Boyish's third EP in three years is their most powerful offering to date, finding the duo of India Shore and Claire Altendahl spilling their souls with spellbinding force and learned finesse.
"We started Little Demon Boy last September right after we moved from Brooklyn to Los Angeles," the pair tell Atwood Magazine. "We had just gotten off of our first tour in June and about to start our second one with Spill Tab and we were going through a lot of life changes. We were on the road until about December and both fell into a bout of depression after decompressing from so much touring and change."
"It was a really tough adjustment going from our community in Brooklyn to a brand new city, we both felt super intimidated by the music industry in Los Angeles and it took a toll on our mental health. During this time a lot of the stuff we struggled with as teenagers came back to the surface, and Little Demon Boy started to become a letter to our 17-year-old selves. It was written from a very dark place and feels very vulnerable. A lot of the EP is about addiction and feeling like you're losing the people close to you. It's also about feeling yourself slip away mentally."
Collaborations with alt-pop icon King Princess (on "Kill Your Pain") and indie rock band Hippo Campus (on "Split Up") make this record Boyish's most communal effort thus far in their five-year career, and yet these songs also present them at their most vulnerable – lyrically raw, sonically intimate, and emotionally exposed.
Reality's watching
I'm starting to split up
Got punched in the gut
When you could've just shut up
Isn't that embarrassing?
I never wanted to need you
Live long enough and you'll die from anything
That shit's gonna kill you
But who am I to tell you what to do
I just wanna be something
And feel enough to know what's wrong with me
Meet me in the bathroom
Wanna know if I'm still proud of you
---
"It took us a while to figure out the direction of this EP," India Shore explains. "We loved our previous EP My Friend Mica so much and felt like we had put out something that really represented us so we were lost on where to go next for a while. We explored a lot of different ideas and started to piece together the sound for this EP. We were really inspired by the Yeah Yeah Yeahs, The Strokes, Radiohead, and Ethel Cain and we wanted to make something that felt like a rock album. We used a lot of fuzz guitars and played with reverb more on this EP than we have in the past. I feel like it's a continuation and maturation of where My Friend Mica left us sonically. The last song we worked on for My Friend Mica was a song called "Legs," and to me that was a clear indicator of where we wanted to go. I think it still lives in the Boyish world we've been trying to build, and expands it hopefully."
For as polished as Shore and Altendahl sound throughout Little Demon Boy, one can't help but feel like it's just us and them, together in one room. Shore lovingly describes the EP as a "cry for help."
"We had a very emotional time making this EP and a lot of mood swings. Little demon boy was our evil alter egos when one of us would start having a tantrum while working on it, and the project itself felt like a little demon we were trying to wrangle."
If I were alive
Wonder if I'd feel it
I'd do anything just to keep you for a minute
You hate when it gets dark
You're just afraid of dying
I'm so scared of living
but I never stop trying, it's complicated
So complicated
But I wanna say
Oh my god
Think I'm falling apart
Is this a breakdown baby?
Oh my god
Think I'm falling apart
Is this a breakdown baby?
– "Is This a Breakdown Baby?," Boyish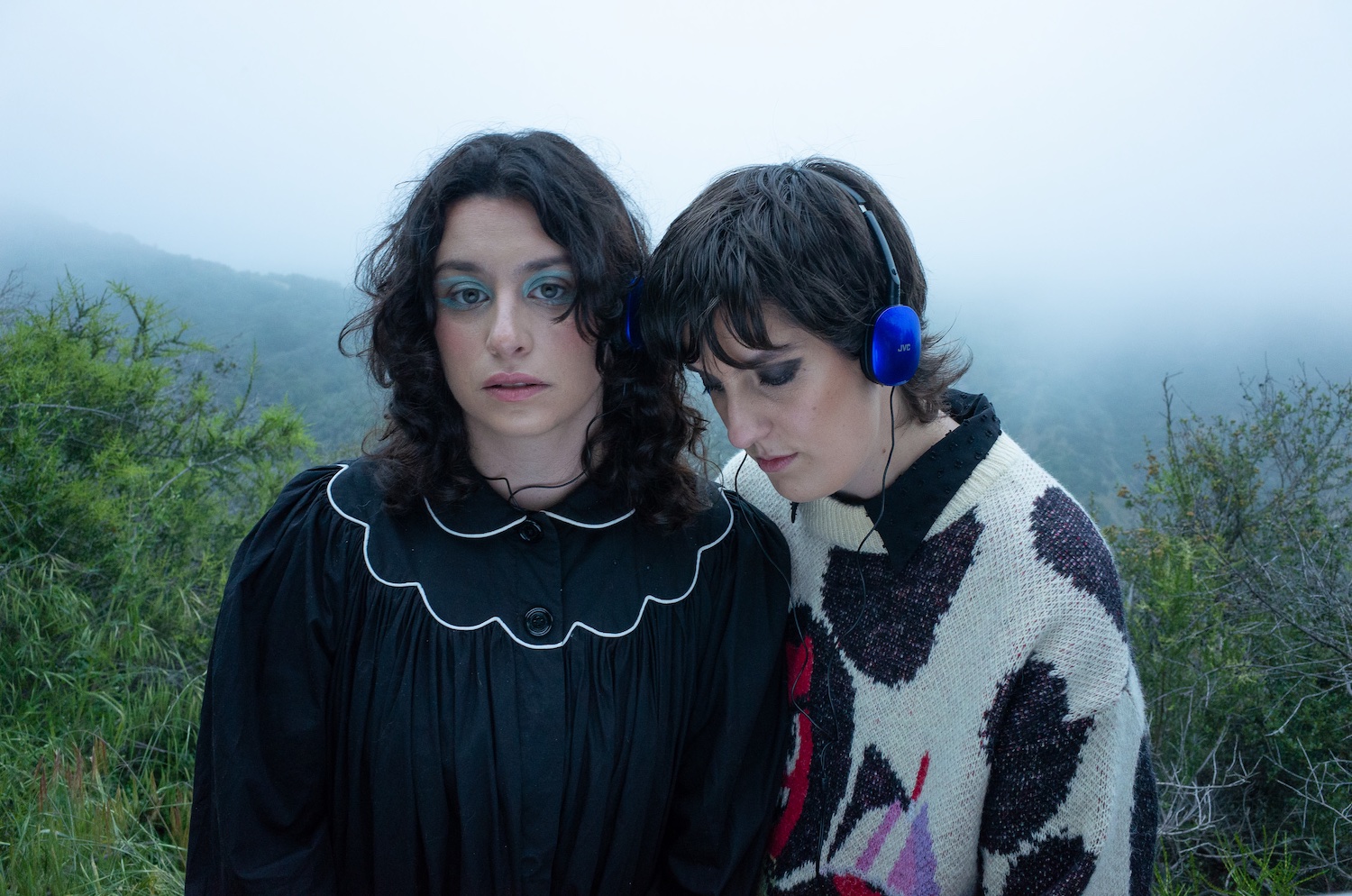 All that torment and wrangling paid off for Boyish, as the end result is a breathtaking work of art filled to the brim with both pain and passion.
Highlights include the intoxicating indie rock reckoning "Girls Are Mean," in which Boyish peel back their layers and dwelling in the dark depths of a broken soul, and the anthemic King Princess collab "Kill Your Pain," through which Boyish channel their own intimate, visceral experiences into raw and unfiltered sonic wonder. Injecting delicate emotions into breathtaking musical arrangements has become second nature to Shore and Altendahl as they honed their artistry over these past few years, and throughout Little Demon Boy they effortlessly blend their own moments of heartache with moments of healing. Truly, every one of these six tracks – from the soaring "Split Up" to the tender, fragile "Is This a Breakdown Baby?" and the smoldering "Doomscroller" – is a world worth exploring time and again. These catchy acts of confession, confrontation, reflection, and release remind us that we're all aching; that trauma comes in all shapes and sizes; and that life is a long journey – we're constantly growing and changing, and never quite the same from one day to the next.
Shore lists "Kill Your Pain" as one her all-time favorite Boyish songs, together with "Only Want You." "It's a weird little song, but it's some of my favorite productions, and I feel like we really pushed ourselves," she adds. As for favorite lyrics? "I think I have a few that I really love," she thinks. "I love the bridge of 'Kill Your Pain': 'Wanted to be something with wings,' and then on 'Split Up': "I just wanna be something, and feel enough to know what's wrong with me." They're both kind of the same sentiment and encapsulate a lot of what we've been feeling this year, of just wanting so much and never being sure of how to get there."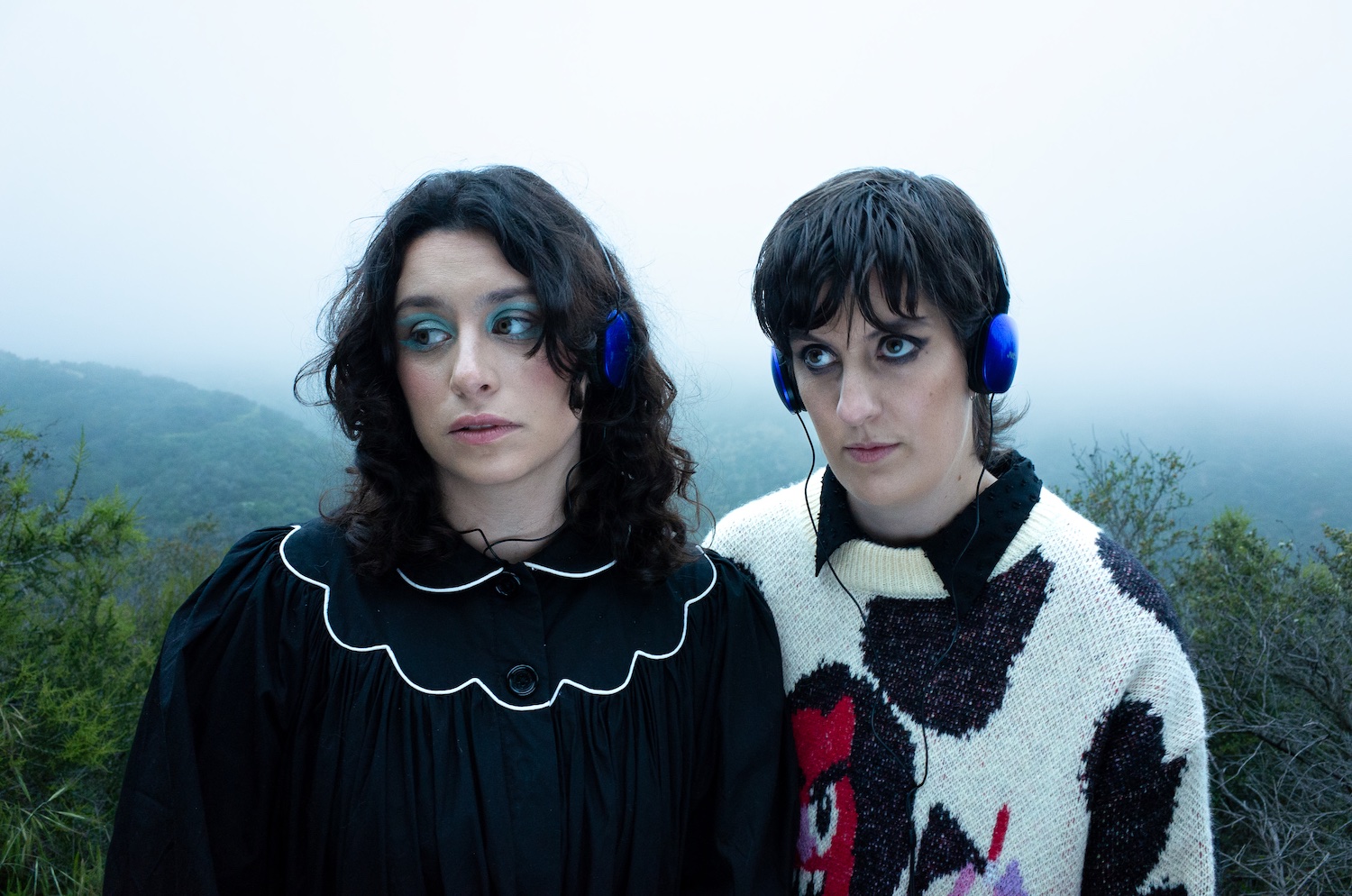 It's never "easy" to share your innermost self in song – or to write, record, and release a full record exposing all your vulnerabilities to the world.
And yet, that exactly what Boyish have done on Little Demon Boy.
"We've been very nervous putting out this project," Shore admits. "The subject matter is a little dark and we've spent a lot of time wondering if it will translate, or if people will want to listen to it. I hope this EP finds people that need a friend, who may be going through something tough and need to know they aren't alone in it. We put a lot of love and energy into this project, and I hope people can hear that."
If anything, these songs are a candid expression of our perfectly imperfect human condition: Scars, wounds, traumas, angst, insecurities and all those things that haunt us rise to the surface in these songs, and yet by the time the music's over, we feel lighter, freer, and more in control than we've ever been.
Experience the full record via our below stream, and peek inside Boyish's Little Demon Boy EP with Atwood Magazine as India Shore and Claire Altendahl take us track-by-track through the music and lyrics of their latest release!
— —
Stream: 'Little Demon Boy' – Boyish
:: Inside Little Demon Boy ::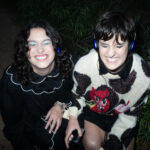 — —
"Split Up"
India: "Split Up" is about living with an addict and feeling someone slip through your fingers. It's directed to our younger selves, about trying to find our place in the world and becoming something more than who we were as teenagers. It's about fearing who you'll grow into and trying to hold on to someone you have no control over. We produced this with the help of Jake Luppen, Isaiah Whistler, and DeCarlo Jackson from Hippo Campus at their studio in Minneapolis. We wanted a rock song with inspirations from bands like Alvvays and The Strokes. Whistler tracked drums, DeCarlo played trumpet and Jake sang extra vocals on it. We wanted the production to feel incredibly euphoric and alive.
Claire: I first met Jake Luppen at the School of Rock program in Minnesota and was blown away by his voice. I think he was singing an Anthrax song at some dive bar in the Twin Cities and I remember thinking, that kid's a star! And I played a lot of jazz gigs with DeCarlo through a youth jazz program called PipJazz, again I thought he was one of the most talented people I had ever met. The music scene in Minneapolis is small, but very connected and talented. When I first heard Hippo Campus, I became immediately obsessed. In a lot of ways they showed the scene that it's possible to break through and have a big career in music, even if you're not in LA or NYC. India and I have always been so inspired by them. Not only are they some of my favorite musicians, but they are some of the kindest people I've ever met. We got connected in 2021 when we were playing a show at the 7th street entry in Minneapolis and have kept in touch since then.
"Kill Your Pain" (with King Princess)
We wrote "kill your pain" about being so enmeshed with someone else that you lose your own identity, and in the end sort of succumbing to it and giving into it. We wanted it to feel like someone finally realizing they're in someone else's hell, accepting it, and giving into some of your darker instincts. We thought King Princess would be so perfect to be on this song, they have a sort of "eat nails" quality to everything they do, and that's what the song needed. Working with her was a dream, and so incredibly inspiring. She added a level of grit and energy that the song was lacking. So much of the EP we're working on has been pretty dark, and I think I wanted the video for this song to be just incredibly stupid and fun and a little out of character for us. I think it's really funny, the idea of us in booty shorts, washing a car in a random apartment complex parking lot. I've never been more humbled more in my whole life than when I was editing this footage of myself.
"Girls Are Mean"
India: "Girls Are Mean" is about the steady decline of someone's mental state right before you descend into madness. It's about wanting to strip everything away until you're nothing. It's also about always aiming for something that feels just out of reach. We came up with the title when our bass player had a stress dream that they showed up to a gig and we had 4 new songs they'd never heard of called "Girls are mean", "Hot", "Bling Bling", and the fourth was just a mashup of all of them.
Sonically, we really wanted this song to feel vast and desperate. We were inspired by the song "Let Down" by Radiohead, "Video Games" by Lana Del Ray, and "Heaven or Las Vegas" by The Cocteau Twins. We've also always wanted to record saxophone for a song and finally got to do that. This might be my favorite song we've ever made.
For the visualizer, we wanted something that could appear normal, but something a little off is going on. It's definitely meant to be dramatic and weird and kind of gross. I really feel like it captures that feeling of going a little bit crazy.
"Is This a Breakdown Baby?"
"Is This a Breakdown Baby?" was written as a joke with ourselves. We were both having a really hard time this year mentally, and I truly find this song to be funny, and that's sort of how it's meant to be heard. It's really over the top and melodramatic, and I love that about it. We wrote it imagining we were performing it live. It's such a fun chorus to sing. Now every time I hear it I just laugh because it represents such a stupid time in my life.
"Only Want You"
"Only Want You" is a love song, or really our take on a love song. It's about having a reverence so strong for someone that they're magical to you. Originally the song had just so many verses that got even more and more deranged, and dramatic. We had to narrow it down to get to the heart of the matter. It was the last song we finished for the EP and has become our favorite on the whole project. We were inspired by Wolf Alice, and Adrianne Lenker especially on this song.
"Doomscroller"
"Doomscroller" is a really weird song that took on many forms before it got to the place it is now. It's really about a little creature that lives in someones house, and observes the person whose house it is, slowly go crazy. It's less about worrying about someone, as it is just watching what starts to happen to the person, unaware that maybe watching this person so closely could be one of the reasons they feel like they're going crazy.
— —
— — — —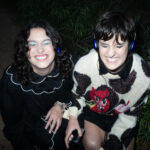 © Stolen Besos (Maya)
:: Stream Boyish ::
---