BLACKSTARKIDS' "BRITNEY BITCH" feels like a 23andMe of Music: Every line is a reference to their musical upbringing, every note takes you back to the those middle school dances.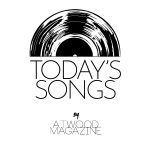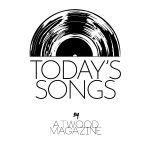 Stream: "BRITNEY BITCH" – BLACKSTARKIDS
---
Is there anything more Gen Z than thrifting, taking something discarded and reimagining it? Left in their hands, they add little more sheen—maybe even a new purpose—and a boatload of personality and you're left amazed someone ever gave it away. Kansas City trio BLACKSTARKIDS have turned this thrifty-eye to their upbringing in 2000s pop, with all of it's bright colours and glittering pop stars.
Their latest record, Whatever, Man, is so deftly curated to reflect the era that it's hard to believe it came out in 2020. Bright neon colours abound, while belly buttons are on near-constant display. It's an album that we can listen to time and time again, feeling pastiche but never tired.
The same can be said for the perfectly named "BRITNEY BITCH." It feels like a 23andMe of music. Every line is a reference to their musical upbringing, every note takes you back to those middle school dances. BLACKSTARKIDS wouldn't be here without any of the artists this song pays homage to, a fact they're gladly acknowledging. "BRITNEY BITCH was inspired by wanting to express our pop sensibilities and how much that type of stuff influenced us growing up," the group tells Atwood Magazine.
Lately I've been feeling like a pop star
Nails done, Catwoman with the cat claws (yeah!)
I no longer drive race cars
Realized I need a space ship to be a superstar (zoom!)
I wanna live like Britney
Dye my hair blonde, wear clothes that don't fit me (bitch!)
Or, maybe I can be Fergie
Big girls don't cry but I'll cry if you hurt me
Actually I wanna be Gwen Stefani
Hollaback at the boys, no doubt they'll be on me (where the boys at?)
Live the life of the party
New age icon, going up, you can't stop me
While The Babe Gabe's tongue may be firmly in her cheek as she references Spear's fashion sense, the respect is palpable. Throughout the rest of the song, references to Myspace and the aforementioned, but forever-iconic phrase "Britney Bitch," the song is perfectly poised in time.
From the opening casio-rhythm, "BRITNEY BITCH" is a time machine. It upcycles everything from Black Eyed Peas to Christina Aguilera, twisting it just enough to make it their own. But this wasn't the plan: "We just do what feels natural, and usually the balance finds us," says the trio. "I feel like when you go out your way to find a balance it can come off too calculated."
It's never forced. It's a fun jaunt down memory road, with a toe-tapping feel good beat and lyrics that bring a smile to your face—along with images of Crash Bandicoot, first crushes, and carefree summers. Like that discarded toy that now holds a candle, or the kitchy lamp that has been DIYed into a mantlepiece showstopper, "BRITNEY BITCH" takes the old, dusts it off and makes it all anew again. 
— —
— — — —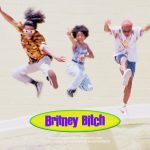 ? © Jack Kelly
:: Today's Song(s) ::
:: BLACKSTARKIDS ::