A decade-long look into BTS, the band that changed the landscape of K-Pop.
---
It's merely impossible to articulate the ten years of BTS into a few web pages of words, but the entirety of the music publication business will try nonetheless.
Having an article about BTS will almost guarantee clicks and engagement, but every passing article always misses the core.
BTS stems far beyond a fad or momentary hype, their story is the quintessential look into how hard work and the true love of music can defy the odds of an industry built on meticulously planned out success – showcasing how an organically growing fanbase and raw talent built the biggest boy band in the world.
PAVING THE WAY & SELF-MADE
In a time before now, the Korean pop scene was controlled by three entertainment companies coined as "The Big 3." Prospective trainees would fight for a spot in one of these companies for the chance to debut into a successful group. Although other entertainment companies existed, the major groups of K-Pops of the time were run by the Big 3. There's no doubt the history of K-Pop goes far back before BTS – the song "Gangnam Style" by Psy peaked at number two on the Billboard charts a year before they debuted – but their rise would introduce the consistency of K-Pop in mainstream media.
BTS came from a brand new company called Big Hit Entertainment, and would be their one and only artist for six years. The company did not have the same financial backing as The Big 3, so the group recorded their first record in a makeshift garage studio and the band had a major hand in producing, writing, and creating the music. It's hard to be one of the top K-Pop groups when your label is small and with no money, but BTS continued to push forward. In their early years, when cut from music broadcasts, they would stay behind and perform for ARMYs even though the cameras stopped rolling. The sheer love and will power between the band and their fans was what sparked a revolution in music.
The group has had a hand in their music and art since the very beginning. Their role in what they put out is what differentiates them from most of their industry. Self produced, self written, self made are only a few ways to describe their music and career. Because they have handcrafted everything they do, they are able to speak on topics that were personal and inspiring to their fans. A big part of their success comes from the reliability and vulnerability in their songs. Their songs of finding self-love, growing up, mental health and going against the mold are the reason ARMY connects with them deeply.
AN UNBREAKABLE BOND
While BTS got minimal screen time on music shows and had their songs blocked from airing for highlighting topics like the issues of the Korean school system, the band's music continued to rise in the charts. Despite the unconventional nature of the group and their willingness to go against the grain, fans everywhere continuously poured their love into the band.
More recently, from Justin Bieber posting a streaming tutorial that was originally authored by an ARMY account to Instagram having to update the algorithm when BTS joined the platform in 2021, there is no doubt of the impact of their fans. Modern day streaming, hashtag trends, and the landscape of music in general has been highly affected by ARMY.
NO SEAT AT THE TABLE
Despite the undeniable popularity and impact, BTS has never been given a warm welcome from the music industry. When their album, Map of the Soul: 7, was the only platinum selling pop album of 2020, BTS did not receive any Grammy nominations.Only their English song, in later years, were nominated and they still have yet to win what some call the biggest award in music. Beside their couple of English songs getting a short run, their songs do not receive radio plays or media backing. Billboard continuously changes their rules when BTS charts at number one. Recently, Jimin's solo project charted at number one with zero radio spins and had Billboard running in circles trying to figure out how to stop it. They changed certain technical rules again that week. Besides using their name for virality and viewership, the western media fails to support BTS as true artists even though their organic growth has continuously made them a rising phoenix in music.
A DECADE OF LOVE: APO BANGPO
There is a saying the septet always says. "APO BANGPO," derived from ARMY Forever + BTS Forever. This time last year they shouted in a video where they announced their second chapter and that they would be taking a short hiatus. BTS and ARMY go hand and hand on the impact they have made. In their ten years, countless records have been set and as of 2022 BTS are currently the only K-Pop group that has released music for a full decade without any member changes. It's common in K-Pop for members to leave or groups to disband as the years go by, but BTS has a dedication that is unmatched for time. They are the true testament of living your dreams with your best friends. Their love for what they do and each other translates to their art and is the main reason why they have grown so much organically. Their story is something that cannot be replicated and is the perfect tale of the underdogs that took the world by storm.
BTS and ARMY celebrate their ten-year anniversary on June 13th, 2023. The group has lined up a month long of events for fans to attend in South Korea in celebration. BTS released an anniversary gift track, titled "Take Two," as a full group; the song is available on all streaming platforms.
— —
Stream: "Take Two" – BTS
— — — —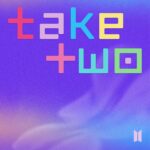 © BIGHIT MUSIC
:: Stream BTS ::
---